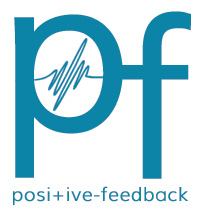 You are reading the older HTML site
Positive Feedback ISSUE 28

november/december
2006
Marshmallow Records, New to America
by Robert H. Levi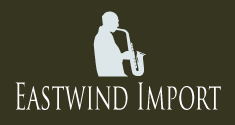 I adore well recorded, smooth jazz. Unfortunately, with tons of smooth jazz CDs around these days, the recordings themselves are their own worst enemies. That is until I stumbled across amazing Marshmallow Records imported from Japan. Here's the scoop on their background and artists...
About Eastwind Import
Eastwind Import is a specialty distribution company based in California that imports excellent jazz CDs produced in Japan. "Hard to find CDs at reasonable prices" is our motto. Currently we carry 20 titles from an independent Japanese label Marshmallow Records. All CDs are available online at: www.eastwindimport.com
About Marshmallow Records
Marshmallow Records was established in 1978 by Mr. Mitsuo Johfu, an avid jazz fan and owner of a clothing store. Through the long years, Mr. Johfu has kept recording the jazz artists he personally knows and cares about, from late Chet Baker and Duke Jordan to young European musicians such as Jan Lundgren, Carsten Dahl and Casper Villaume. He also made a sort of resurgence possible for veteran American artists like Gene DiNovi and Sir Charles Thompson.
Mr. Johfu is proud of his "Japanese sensibilities" and deeply involved in every session that he records, from the choice of songs to sound engineering and packaging. In fact, he travels all over the world to be on hand at most recording sessions, and takes all the photographs that appear on his beautifully packaged CDs. Now he operates one of the most respected independent jazz labels in Japan, and his catalog is growing in both quantity and quality every year. It is amazing that he still is a full-time owner of a clothing store!
Marshmallow Records website: www.marshmallow-records.com (Japanese only)
Some of Our Featured Artists
Jan Lundgren
Jan Lundgren is one of the most exciting jazz pianists on the scene today, not only in his native Sweden, not only in Europe, but the entire world. His versatility, curiosity and impressive knowledge of jazz, combined with an awesome awareness of the Great American Songbook, have made him one of today's most respected piano artists.
Jan Lundgren was born in 1966 in Kristianstad, Sweden. He started playing piano at the age of five. Around 1989 he began to develop a keen interest in jazz, listening to pianists like Oscar Peterson, Erroll Garner, Bud Powell and Bill Evans. In 1986 he began five years of study at the Malmõ College of Music from where he graduated in 1991. In 1994 he released his first album as a leader One of his early leader albums, "Swedish Standards", became a huge hit and received the Golden Record Award in the country for the best jazz recording of 1997.
He has played with, among others, guitarist Ulf Wakenius, tenorist Karl-Martin Almqvist, Johnny Griffin, Deborah Brown, Stacey Kent, Rick Perry, Conte Candoli, Vincent Herring, Frank Vignola, Herb Geller, Ken Peplowski, James Moody, Benny Golson, Andy Martin and Pete Jolly. Lundgren has toured most European countries, Australia and Japan, not to mention the many times he has visited the United States to record and perform live.
Gene Dinovi
Born in New York in 1928, Gene DiNovi is one of the few musicians in his generation who is still actively playing. Indeed, at the age of 78 (as of 2006) he shows no sign of stopping, releasing new albums from the Japanese label Marshmallow records.
Initially influenced by Teddy Wilson, Ellis Larkins and Duke Ellington, he made a successful transition to the bebop style. He worked for a long time supporting singers such as Peggy Lee (1949-50), Tony Bennett (1950-51), Anita O'Day and Lena Horn (1955-63), Mel Torme (1968) and Carmen McRae (1960s-70s).
Gene DiNovi lives in Toronto, Canada, and continues to delight jazz fans with his swinging yet beautiful piano style.
Carsten Dahl
Danish jazz musician Carsten Dahl began his career as a drummer, and trained with master percussionist Ed Thigpen at Copenhagen's Rhythmic Conservatory before switching to piano. As a pianist, he recorded with Thigpen on That's Entertainment and as a band leader on Will You Make My Soup Hot & Silver, both released in 1998. Message From Bud appeared the following year, and in mid-2000 Dahl returned with Butterfly Dream. Carsten Dahl Jazz 2000 Quintet appeared a year later. As of 2006, he has recorded three albums for Marshmallow Records of Japan.
Kasper Villaume
One of Denmark's leading young piano talents with international recognition both with his own groups and as a sideman, Kasper Villaume has won several prizes in Denmark and internationally. Kasper Villaume has studied with, among others, Kenny Werner, Ellis Marsalis and at the Rhythmic Conservatory in Copenhagen. He has released several prize winning CDs as a leader and as a sideman.
Kasper Villaume is today one of the most popular pianist of the Danish jazz scene. He has played and recorded with Ed Thigpen, Leroy Jones, Benny Golson, Jimmy Heath, Allan Bothcinsky, Danny Moss, Alex Riel, Jesper Lundgaard, Katrine Madsen, Jesper Thilo and Bob Rockwell. He's recorded two albums as a leader for Marshmallow Records of Japan.
My Listening Impressions
I listened to three of their newest releases and all I can say is heads up audiophiles! They sound as right and detailed as most JVCXRCD24 jazz releases costing $5 more. Clear, clean, smooth, and ultra detailed, the Marshmallow sound totally lacks grain and etch. But even better, that hazy phasey sound on most U.S. released pop jazz albums that add echo and ambience is not present at all. This is near master tape sound! Priced fairly at $25 each, their a good deal for what may be the best recorded and performed jazz CDs on the planet.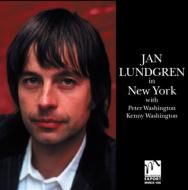 Jan Lundgren in New York, with Peter and Kenny Washington, Marshmallow MMEX-106
With ten gorgeous, lively tracks from this inspired trio, it's really fun listening. This disk is demo quality with imaging solid as a rock. With a blend of new songs and old, there's something for everyone. Recorded in NY at famed Nola Recording Studio, the music takes on a life of its own. Sparingly mic'd, beautifully played, and tastefully recorded, you have to get a copy for yourself. Absolutely wonderful for reading or romancing or just kick back listening with your favorite cognac. Some of the sweetest jewel-like piano sound and super deep rosiny bass sound around.
A for Performance A for Sound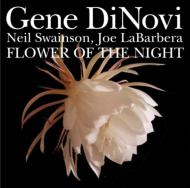 Gene DiNovi, Neil Swainson, Joe LaBarbera, Flower of the Night, Marshmallow MMEX-110
Recorded exquisitely in Kanagawa Kohkaidoh, Yokohama, the performance and sound quality is even better overall than the splendid Lundgren effort. With 10 magical tracks, DiNovi is still incredible at 77 years old! This is your ticket to greatness and a must own CD. Gorgeous jazz, superb playing all around, delicately and faithfully recorded, this is a CD without flaws. Again, the excellent bass fiddle is recorded about as well as anyone could want. All the instruments sound natural with a front of hall intimate perspective. I detect no etch, echo, or overshoot from sweetening. This is lifelike, you are there sound.
A+ for Performance A+ for Sound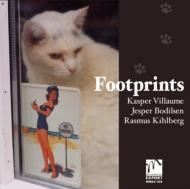 Footprints, Kasper Villaume, Jesper Bodilsen, Rasmus Kihlberg, Marshmallow MMEX-109
Recorded at Sun Studios in Copenhagen, the eleven tracks with everything from Coltrane to Kern are some of the most exciting, upbeat selections recorded by Marshmallow. These top European musicians have an intensity in their playing that is so entertaining. Tempos are faster too. The recorded sound is open, open, open with lively dynamics. You'll just smile as you listen. I can't get over the precise imaging and SACD-like textures to the instruments. It's all there and it's swell. The musicians sound like they have been playing together for years. Exquisite and dynamic!
A for Performance A+ for Sound
One of the secrets of these well recorded disks may be the black plastic coated aluminum CDs. Finished like a faux 45RPM record, they sound particularly analog-like and low in jitter.
Played on the ModWright Sony 9100SE Player, their organic charm is unmistakable. Nicely packaged, all notes are in English and Japanese with double sided colorful cardboard folders. Marshmallow's big story is the sound is as good as the performances. Isn't always that way folks. No quibbles this time, just a big "buy now" recommendation!