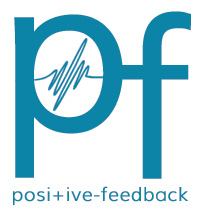 You are reading the older HTML site
Positive Feedback ISSUE 28

november/december
2006
New Vinyl - Killing Joke, Hosannas From The Basements of Hell CD and 2 LP Set
by Roger S. Gordon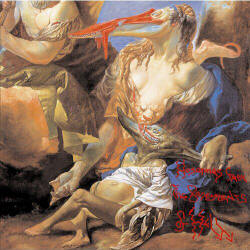 Killing Joke is one of the oldest lived English post punk rock bands. It is also considered one of the most influential post punk bands of the 80s and 90s. Bands such as Korn, Nine Inch Nails, Soundgarden, Nirvana, Metallica and Janes Addiction have all acknowledged the influence of Killing Joke on their music. Formed in 1979, the band has gone through a number of personnel changes and has disbanded at least twice. Reincarnated in 2002, with original members Jeremy "Jaz" Coleman, Kevin "Geordie" Walker, and Martin "Youth" Glover, plus Paul Raven and Dave Grohl, Killing Joke issued their second self titled album in 2003. 2005 saw Ben Calvert replacing Dave Grohl on drums. That year also saw the issuance on DVD, CD, and a 2 LP set of a live concert, XXV Gathering: The Band that Stays Together Preys Together. With Youth leaving the group, Jaz, Geordie, Raven, and Calvert went into the studio and recorded Hosannas from the Basements of Hell which was released in April 2006 on CD and as a 2 LP set.
The music of Killing Joke has gone through a number of style changes over the years. Original Killing Joke drummer "Big Paul" Ferguson once described the band's sound as "the sound of the earth vomiting". Metalcore is probably the best description of Hosannas, though many of Killing Joke's fans will not be happy with that description. The music is a fusion of heavy metal and hardcore punk. The sound is heavy drum thuds, bass growls, dark lyrics, and thundering guitar. Industrial metal and dance elements are also present. Go to www.amazon.com for a sample of all nine tracks off of the album. Critics and fans have responded favorably to Hosannas, many saying it is Killing Joke's best album. Jaz, himself, said that in comparison to their 2003 album, that Hosannas was "brutal" and "more tribal".
Sound-wise, considering that this is a metal band, Hosannas is well recorded. No, this is not Jazz at the Pawnshop. Hosannas is not an audiophile approved recording. However, the band went for live takes with little over dubbing. This was done in an attempt to capture the energy, the intense emotion of a live performance. In many respects they succeeded. The music is intense and energized. Definitely head banging music. Play it LOUD!!!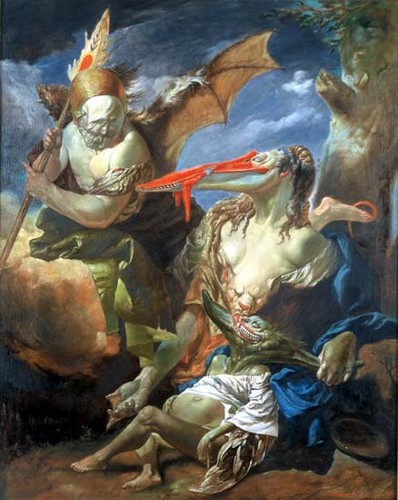 If you are a head banger, you can easily buy Hosannas on CD off of the web or at your local alternative music store. However, if you have a vinyl rig, I would give serious thought to getting on the web and buying the 2 LP set. I bought mine for US$23.01 including shipping. Not bad for 2 LPs pressed on beautiful translucent blue vinyl. The album is a gatefold.. On the front and back covers are a gorgeous reproduction of Victor Safonkin's painting of Inhuman Rearing (1998) as shown above. Spanning the inside covers is a reproduction of Safonkin's Society of Good Inventions and Hidden Aims (2003) as shown below. In case you are not into surrealism, Victor Safonkin of Saransk, Mordovia, Russia, is one of the hot, young artists of this genre. As a fan of Hieronymus Bosch and Salvador Dali, I really enjoy his work. However, reproductions of his work are not available, yet. To be able to hold in my hands a glossy, high quality reproduction of two of Safonkin's works is really great. The little reproductions on the CD booklet, with their washed out colors, just don't have the same visual impact as the larger, high resolution reproductions in glorious color on the LP. I know this has been discussed ad nauseum, but one of the joys of vinyl versus CD is the art work on the album covers. In this case, the difference is night and day.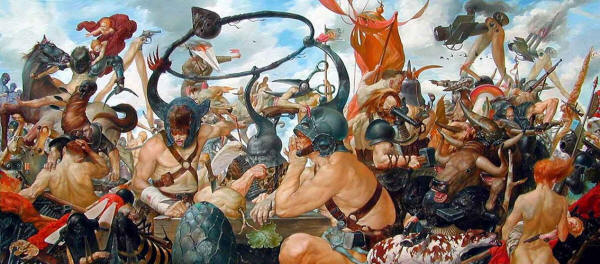 Sound-wise there is also a difference between the formats. The CD seems to have had the treble control moved up a notch or two. The mid-range and highs are definitely more forward and prominent. The LPs have a more even, more natural frequency balance. The vinyl also has more detail. As an example, on the third cut, Invocation, a tabla is used. On the CD, you can hear each strike of the drum. On the LP, you not only hear the strike, but also the tone and texture of the drum. CD vs LP. Different flavors, but both taste great. I'll play the CD in the car and play the LP at home.
Who says there is no new music on vinyl!