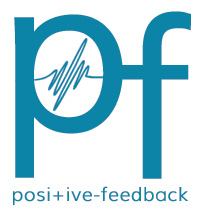 You are reading the older HTML site
Positive Feedback ISSUE 28

november/december
2006
Diana Krall, From This Moment On
by Tom Gibbs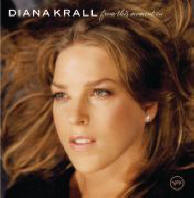 Diana Krall, piano and vocals with the Clayton/Hamilton Jazz Orchestra - Produced by Tommy LiPuma and Diana Krall. Verve B0007530-02
Diana Krall's last true studio album, 2004's The Girl in the Other Room, found her breaking away from the mold she'd pretty much established for herself. Gone were the trademark, peppy, toe-tapping renditions of standards and tunes from Tin Pan Alley, and the album was completely absent of lush orchestral arrangements and strings accompanying her sultry and sensual vocalizations of more ballad-oriented material. In their place were much more sparsely accompanied self-penned tunes along with a generous selection of songs written by her new husband, Elvis Costello; several more obscure standards were thrown in for good measure. While many found the album challenging, I personally considered it her best work by far—her playing and singing featured a level of confidence and swagger unseen in her previous work.
For those who might have feared that she'd mined all the riches from the Great American Songbook, rest easy—this new album, From This Moment On, marks her return to more familiar territory. And besides, how many songbook albums did Ella Fitzgerald or Dinah Washington record? Diana Krall could record a couple of albums of standards each year and probably only put a dent in the available song selection.
The record contains a selection of mostly big-band arrangements featuring the Clayton/Hamilton Jazz Orchestra. Diana's own arrangements of four small combo numbers are also showcased, and employ various members of the orchestra who've also made appearances on her previous records, most notably John Clayton on bass, Jeff Hamilton on drums and the always excellent Anthony Wilson on guitar. The disc's eleven songs (twelve, including a bonus track, if you purchased it at Best Buy) and superb mix of big band and small combo arrangements represents her most eclectic, and possibly most entertaining, mainstream outing to date
The big band treatment of the Cole Porter title track is definitely among the disc's many highlights. The tune's rapid tempo comes at you like a freight train, barreling down the tracks. Just as you feel the momentum about to push you out of the room, the tune instantly slows to a crawl for several bars, then just as rapidly shifts back into high gear for an exhilarating finale. The disc's opening track, It Could Happen To You, opens with muted horns and is a pleasant enough tune, but then the tempo picks up momentum and the song really swings! There are elegant ballads, as well, such as the gently swaying bossa nova of Jobim's How Insensitive, which features some superb tinkling of the ivories by Ms. Krall. John Clayton's elegantly bowed bass intro to the small-combo Little Girl Blue had me grabbing for the liner notes to see if Yo Yo Ma was a guest artist.
The sound quality of this disc is superb, as always, and Diana stretches out here and shares producer credit with Tommy LiPuma, the man responsible for the excellent sound of her catalog of recordings. The orchestra occupies a very real space in the soundfield, and Diana's voice is right up front, but perfectly placed, and doesn't seem at all disproportionate to the other players. There's a superb sense of ambience—this Red Book CD is about as close as you can get to SACD playback, but don't hold your breath that Universal and Verve will ever release this (or any other non-classical) offering in that seemingly vanishing format!
If I have a caveat with this disc (and this is mostly a personal problem), it has to do with Diana Krall's diction and enunciation, especially in the more rapid tempo big band numbers. She's developed this habit of elongating her singing of words, such that words that should have one or two syllables now have three, four—or more. As I listened to the disc repeatedly, I gradually found myself not finding it quite as objectionable—but I've never really noticed this in her singing on her previous records. Anyway, never mind me—there are way too many good things going on in this session for anyone to ignore it. Very highly recommended.