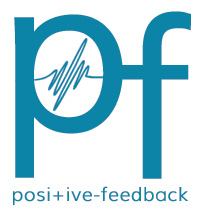 You are reading the older HTML site
Positive Feedback ISSUE 28

november/december
2006
A Quartet of Surprisingly Similar Cool, Smooth, Moody, Crossover, or Fusion Jazz Releases - plus one for the Holiday Season and a "Borderline Candidate" Offering Outstanding DVD-A Sound, Plus DVD Viewing
brief reviews by Karl Lozier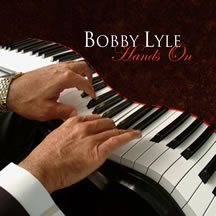 Hands On, Bobby Lyle (piano) and guests, Heads Up HUCD 3113
There is a great deal of variety in this new release. At first I thought all the selections were composed by and featured Bobby Lyle on piano. That turned out to not be entirely true. For example, the very well known Poinciana and a couple of others add even greater variety than the fact that each track features a different combo. Most selections have either a trio or a quartet with guitar, saxophone, bass or percussion accompanying Lyle. All are handled very professionally and polished as would be expected here. A few brief vocals are heard on two tracks each of which features eight musicians performing for even added dimension and variety. Much of the music making is rather low-key, smooth and relaxing most of the time. The piano playing is very appropriately performed and definitely not of the showoff variety. I assume I can fairly safely refer to this release as a kind of jazz-fusion style. Almost the antithesis of progressive or modern jazz is another attempt to describe the album overall. As usual with Heads Up and Telarc jazz releases, the audio quality is quite excellent with no apparent negatives, fairly close-up and consistent. Simply very good listening and recommended.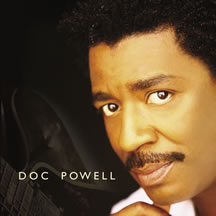 Doc Powell, Doc Powell (guitar) and guests, Heads Up HUCD 3114
The similarities between this release and the preceding Hands On featuring Bobby Lyle on piano are many and striking. Doc Powell had a hand in most of the compositions here except for the well-known It's Too Late by the duo of Toni Kathrin Stern and Carole King. A highlight of this album is that half a dozen musicians perform that composition on the second track. Then for the final track on this release and entitled It's Too Late Unplugged, it is played with half as many instrumentalists and finds Doc Powell switching to classical guitar. The opening selection, Me, Myself and Rio features a large group of performers including Bobby Lyle on acoustic piano. It could just as easily be the opening selection on Bobby Lyle's above reviewed release. Overall repeated listening impressions revealed such great similarities that the listening choice can be made on the basis of a listener's favorite instrument, piano or guitar. As usual with Heads Up and Telarc jazz releases, the studio recording features top-notch musicians performing at their professional best and in a generally cool or relaxed atmosphere. The recording does nothing to intrude on that sensation and simply serves the music. Recommended.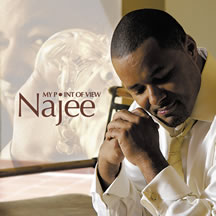 My Point Of View, Najee (soprano saxophone) and guests, Heads Up Hybrid SACD HUSA 9104
This new release has many similarities to the preceding two. This time the featured musician and group leader plays the soprano saxophone and Najee also shows his well-known skill with flute on the opening selection. He can also easily handle the alto and tenor saxophones quite well. Though the overall soundscape is particularly impressive in this SACD hybrid recording, even in the two channel stereo mode the number of instrumentalists on most tracks is fewer than on the Lyle and Powell releases discussed previously. Somehow here the compositions and arrangements are particularly interesting and varied. This is surprising with so few performers on most tracks. Once again, SACD adds even greater musical enjoyment in a number of fairly subtle but very real ways. A fuller and more natural upper bass range with greater detail is apparent. These attributes are very noticeable compared to the excellent regular "Redbook" stereo only CD versions of the otherwise very similar Lyle and Powell releases. Highly recommended.
The Jazz Kamerata, Carlos Franzetti (piano) guests and strings, Chesky SACD 287
Here Chesky provides a bit of a change of pace. The end result is, as with the previous releases, a cool, easy, mood or a kind of fusion jazz. In this instance the fusion is a particularly well done melding of jazz and strings. Each group pretty much stays in its own realm. This definitely helps the success of this release. Carlos Franzetti has taken jazz standards (not pop standards) associated with performers such as Miles Davis, Pat Matheny, Keith Jarrett, Bill Evans, Klaus Ogerman and others and arranged them for his own soloing with subtle and simple backgrounds. The results are simply delightful and "very easy on the ears". Listeners may not immediately identify these jazz standards but the consistently fine and rather subtle results can make for a very enjoyable listening evening with an unusually satisfying quintet of string players adding significantly to the mood. Here again, a fine sounding release is enhanced by the typically superior attributes of SACD sound quality even in the two channel stereo mode. Chesky has now announced that all future releases will be in the SACD hybrid versions. This is another fine recommendation here for anyone needing to add to his or her collection of so-called easy listening, cool or mood jazz.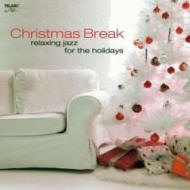 Christmas Break, (relaxing jazz for the Holidays), Telarc CD 83657
This recording is easy to classify. It is simply what used to be known as a "sampler" disc. There is a couple of exceptions here. In past years a sampler typically took one track off many recordings from the same company and put them on a sampler disc to hopefully get people wanting to purchase some of the recordings by the other artists. In this case the other artists include Oscar Peterson, Mel Torme, Dave Brubeck, the George Shearing quintet, the Ray Brown trio and a few others. About half of the selections on this recording are well known traditional holiday season (mainly Christmas) favorites. The generally relaxing feeling of the preceding recordings is repeated here. At a significant difference here though is the fact that there is no real continuity from one track to another on this new CD. That is to be expected in a sampler type of recording. As usual the recorded quality is quite high as is typical for the Telarc and Heads Up labels. Perhaps more significant for many listeners is the fact that even some of the most well known Christmas selections are not performed in a traditional manner. By no means am I implying that they are jazzed up in some progressive manner. Some of the arrangements are done in an even more relaxed or mellow atmosphere than what most listeners are used to hearing. If different or fresh arrangements are your "cup of tea" then fine. If not, then a few of the new arrangements might intrude in your listening enjoyment even though they are mainly well done in a relaxing manner. Happy Holidays to you and yours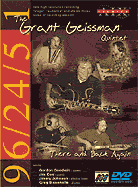 There and Back Again, The Grant Geissman Quintet, AIX Records AIX 80027
Mark Waldrep's AIX recordings continue to offer excellent sound quality and performances plus excellent video. Not routinely appreciated by everybody, DVD -Audio can offer sound quality equal to and in some respects even superior to SACD recordings. Some listeners have commented that they find many of the their releases, even the jazz and blues ones, to be just a little bit too mellow or laid back. However as I listened to this release and a number of other recent ones from AIX, I had the opposite feeling. This and many of their other recordings have just a bit too much "swing or drive" to easily qualify for the cool, mellow or even fusion jazz designation required for inclusion here. It is borderline but about half the selections (all Geissman compositions) beautifully meet the definition requirements. The musicians performing here, as with many of AIX releases, are well-known professionals in their field, just not famous to the general public. All aspects of this recording are outstanding, audio and video. Any good DVD player will yield satisfying results though a very good DVD-A player or fine "universal player" can do even better with the audio portion. The discs are two sided for best results with different types of players. As with most AIX releases, this release is very highly recommended.