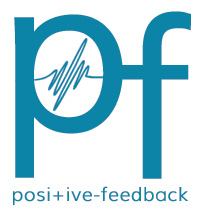 You are reading the older HTML site
Positive Feedback ISSUE 28

november/december
2006
Music of Mozart
by Mark Wagner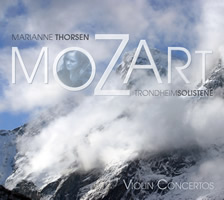 Mozart Violin Concertos, Marianne Thorsen, Trondheimsolistene, 2L 2L38 SACD (two discs, one single layer SACD and a stereo CD)
This SACD arrived unannounced in my mail box the other day. I had ordered another SACD directly from a label named simply 2L. This was an unknown Norwegian label to me, and being the adventurous soul that I am in regards to new and/or unusual SACD material, I ordered a disc hoping that I would not be disappointed. Needless to say, that choral/orchestral recording was stunning.
So, I was pleasantly surprised to see this new recording, a disc of Mozart Violin concertos in my happy hands. Now, I already owned another SACD of Mozart Violin concertos featuring uber violinist Julia Fischer with Yakov Kreizberg and the Netherlands Chamber Orchestra on Pentatone. I am not one who dwells on long dead virtuosos, preferring to look at the current crop of new and upcoming players. Well, I have for many years become tired of the numerous classical "stars" that burst on the scene, dripping with amazing technical skills but nary a drop of musicality in their bodies …or worse, musical skills that may likely take decades to develop (I am thinking of an Asian piano player with the same first and last name that records for the yellow Teutonic label). Julia Fischer on Pentatone is NOT one of those types, nor is the soloist on this new 2L recording.
Ms. Thorsen, like Miss Fischer, is a consummate musician, playing with a musical depth that is breath taking. What I find so impressive about these players is that they are obviously prodigiously talented yet never once does their prodigious virtuosity get in the way of the music. Once again, this reviewer will not compare Ms. Thorsen's playing to numerous other renditions, as I like to focus on the here and now. I suspect that most people would find little to fault with what we are offered here. I will say no more about Julia Ficher's playing, as I will submit a different review of one of Miss Fischer's new Pentatone recordings at a later date.
Now, the sound. This is apparently a first for SACD: unbeknownst to me, there is another high resolution recording system out there, and to explain, I will shamelessly plagiarize the technical information provided in the booklet:
This recording was made with PDA microphones, Millennia Media amplifiers and SPHYNX2 converters to a PYRAMIX workstation, all within the DXD domain. Digital eXtreme Definition is a professional audio format that brings "analogue" qualities in 32 bit floating point at 352.8 kHz. With DXD we preserve 11.2896 Mbit/s (4 times the data of DSD). This leaves headroom for editing and balancing before quantizing to DSD. Super Audio CD is the carrier that brings the pure quality to the domestic audience.
So, what does all of this mean? Will we soon start to see not DSD machines, but DXD machines? Hard to say right now, though I can tell you that the single layer SACD sounds simply stunning. Wait, did he say "single layer SACD"? Yeppers ...that is what we have here folks. The case offers you TWO discs, a Redbook layer (which while nice, still sounds like Redbook), and the jaw-slapping-the-floor SACD disc. It was actually nice to be able to compare the two, as I have never figured out how to turn the SACD off on my UDP-1 when I wanted to compare layers on a hybrid disc. With the SACD disc you get space, detail, transparency, air and warmth, a nice sense of space yet there is still a sense of immediacy with the soloist and ensemble ...everything I like with an SACD is here on this SACD.
While I cannot predict the future in regards to something like DXD, I can say that this 2L is a sure winner in both sound and performance. I think that the folks who run the booth at 2L know their stuff and I look forward to hearing more from this very competent Norwegian label. If you feel so inclined to purchase this SACD, you can maybe find it at CDUniverse, though right now they do not show it. Be patient, as according to SA-CD.net there are other 2L titles available so maybe the Mozart will show up soon.
VERY highly recommended!