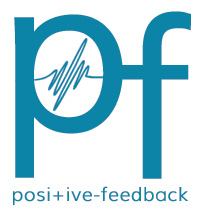 You are reading the older HTML site
Positive Feedback ISSUE 29

january/february 2007
CES - 2007
by Dave and Carol Clark
Page 3, Part 3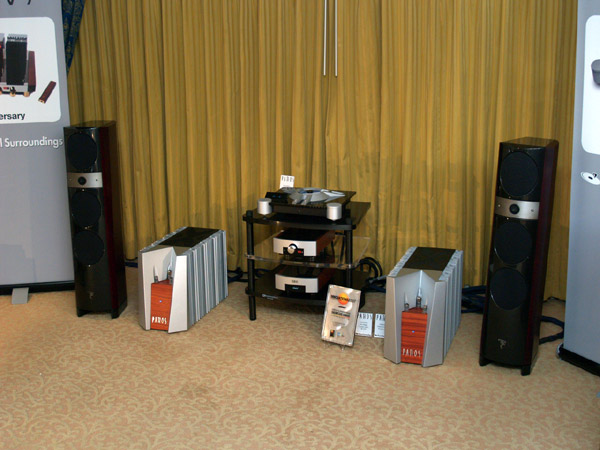 Musical Surroundings showed Pathos Adrenaline monoblock amplifiers $35,000 with the In Control Super Tube preamplifier $6500 and the Endorphin CD player $8000. They featured JM Lab 1027 BE loudspeakers $7500 pr and Kubala Sosna cabling.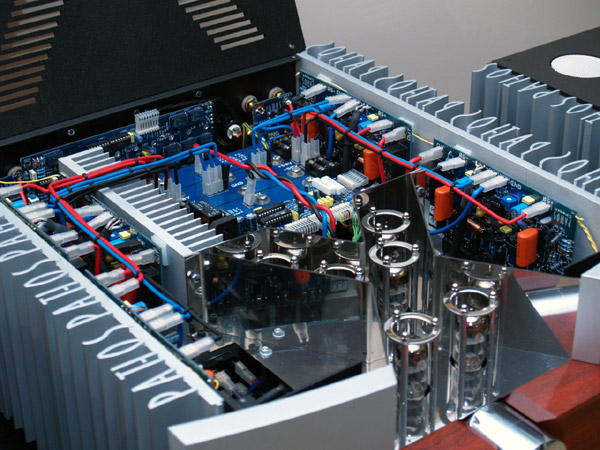 Pathos amplifiers, a work of art.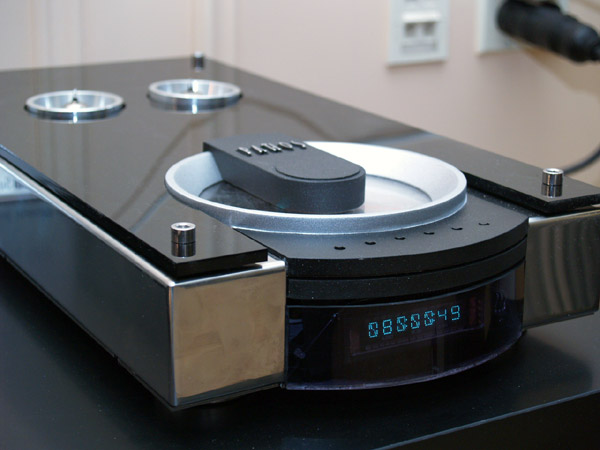 Pathos. brand new CD player. Simple and elegant as one would expect, and considerably less than the Endorphin player.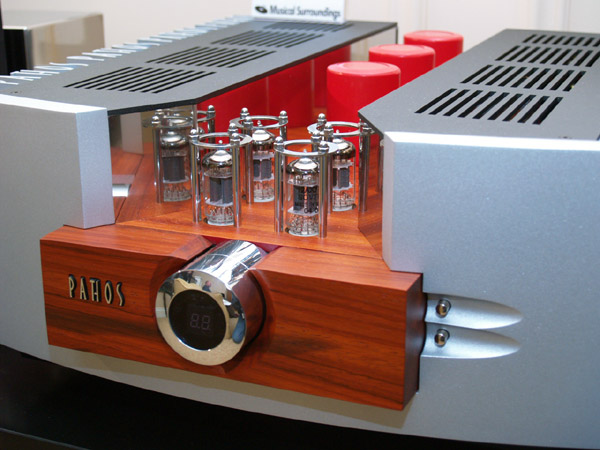 Pathos Logos integrated amplifier. The mirror suggests more than the actual 2-tubes.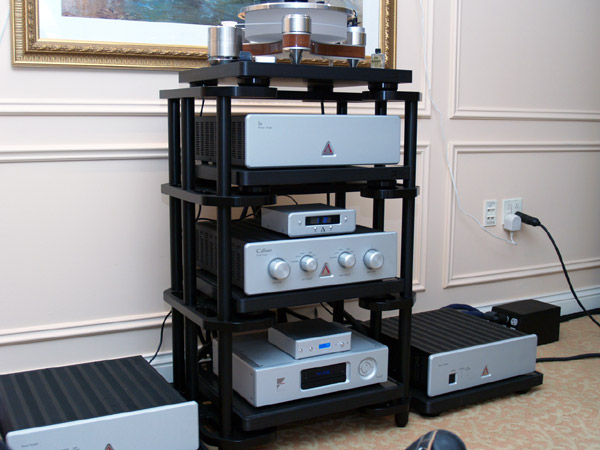 Clear Audio Anniversary turntable with an Ayre CD player. Aesthetix Io phono stage and the Callisto line stage $11,500, the corresponding power supplies are on either side.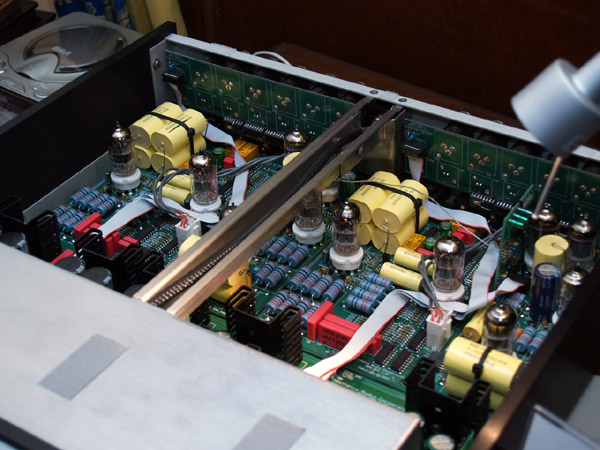 Inside an Aesthetix product. Well done.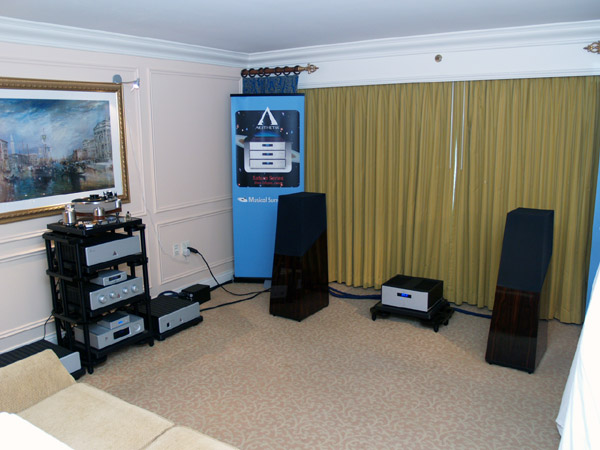 The Aesthetix Atlas amplifier $8000 with Vandersteen 5 loudspeakers.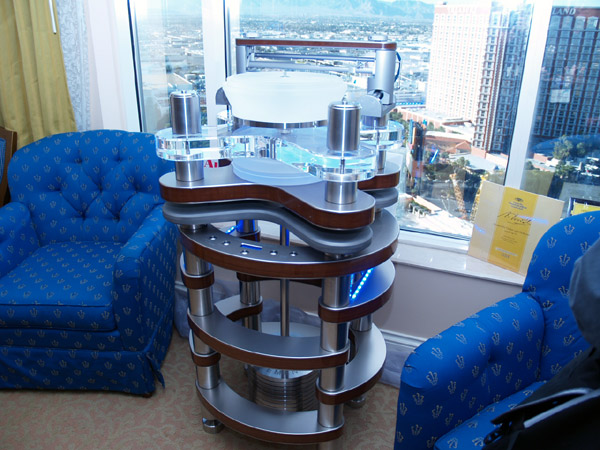 Clearaudio Statement turntable $89,000 without arm and $130,000 with arm.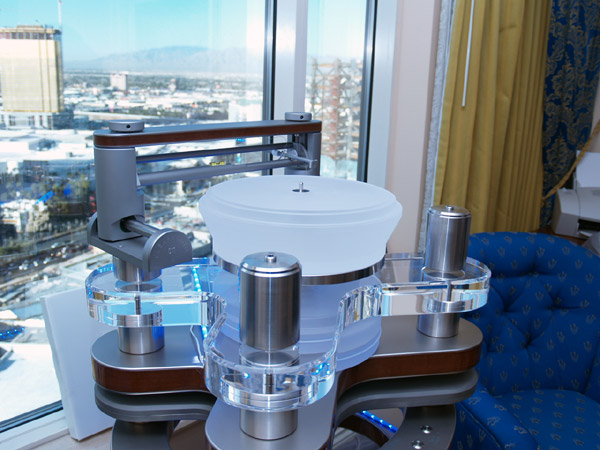 The Clearaudio Statement turntable is a thing of beauty.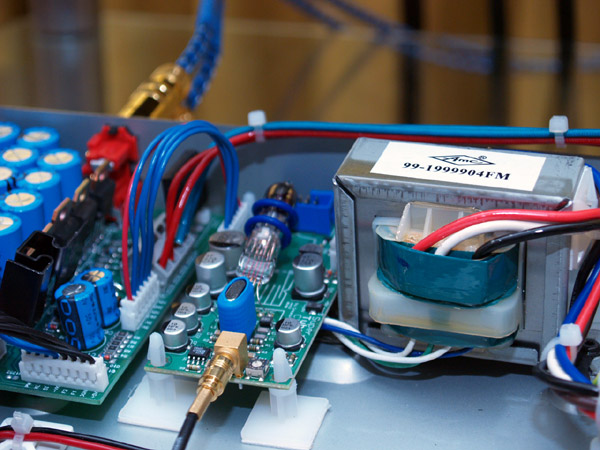 The PrimaLuna tube clock as seen in the AH! Tjoeb player.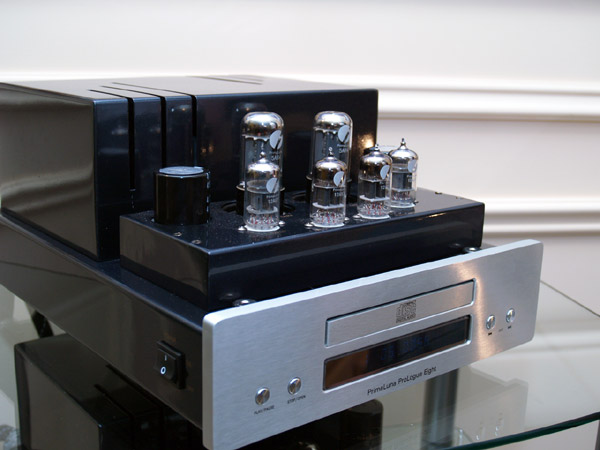 The PrimaLuna ProLogue Eight CD player. This will include the tube clock seen above.
PrimaLuna with Sonus Faber Cremona loudspeakers $8995. Kevin Deal allowed Carol to play Godsmack in this room. Really loud. It sounded awesome.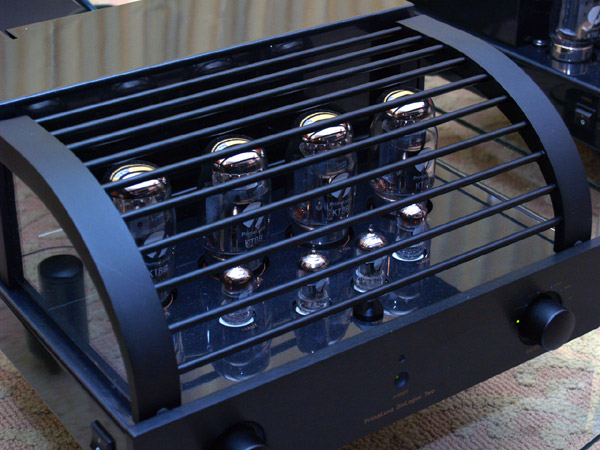 The new PrimaLuna DiaLogue one integrated amplifier $2199. On the fly switching between PP and SET.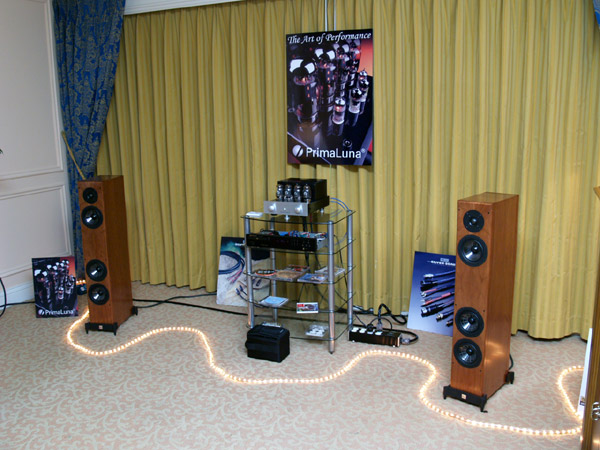 PrimaLuna showed their Prologue Two integrated amplifier with Vienna Acoustics loudspeakers all wired with DH Labs cabling.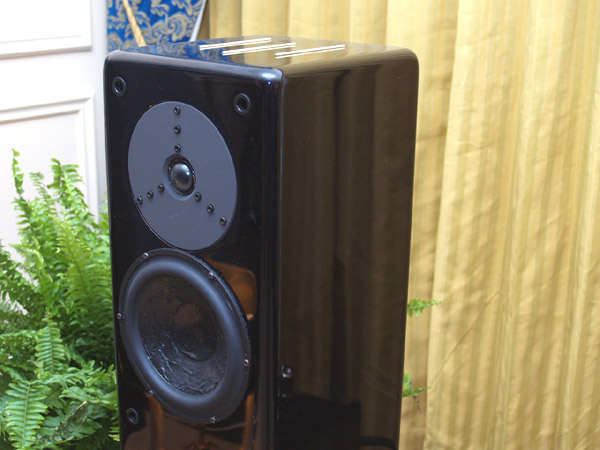 Close up of the Merlin VSM-MXE/Super BAM ($10,500) loudspeaker.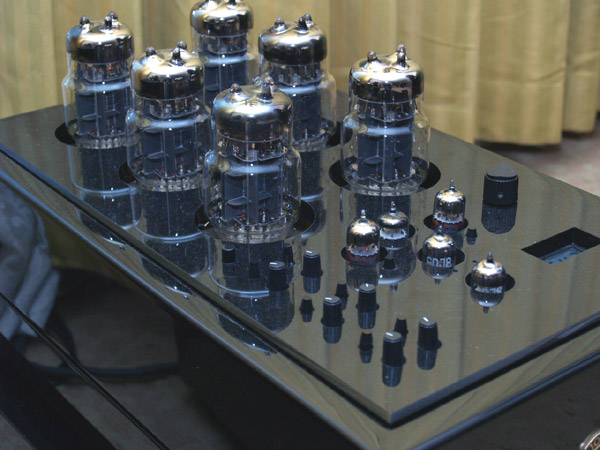 Joule Electra VZN-100 MK 4 amplifier ($18,000).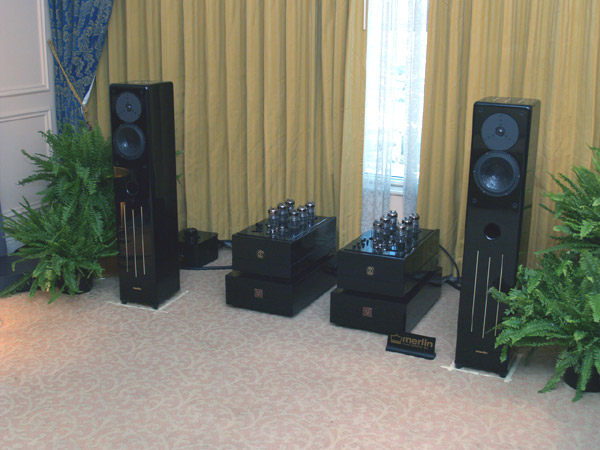 Merlin with Joule Electra and Cardas cabling sounded stunning as always.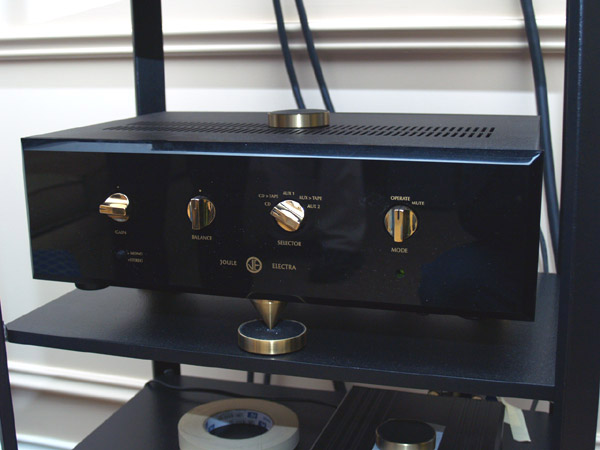 Joule Electra LAP-150 MK 2 preamplifier ($7950).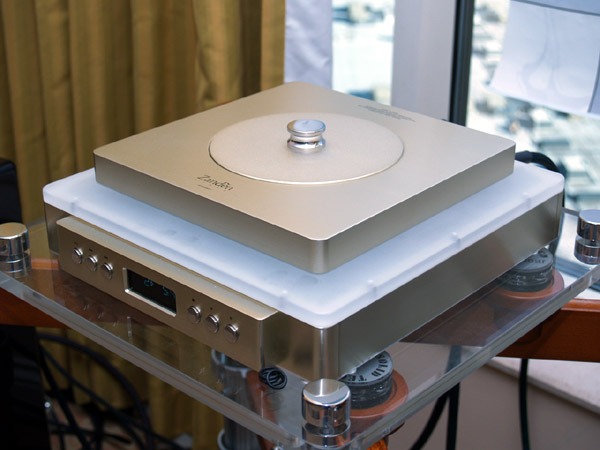 Zanden CD Transport Model 2000.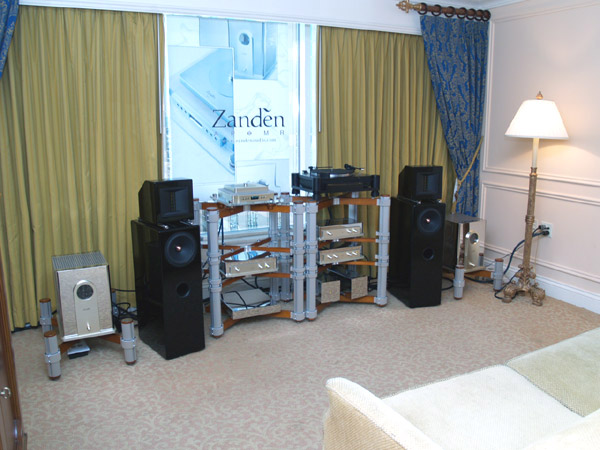 Zanden Audio Systems with the Model 9500 monoblock amplifiers, Model 1200 stereo phono equalizer, Model 3000 preamplifier, and the Model 5000 Signature DAC.
Zanden prototype CD player will retail for $15,000 - $20,000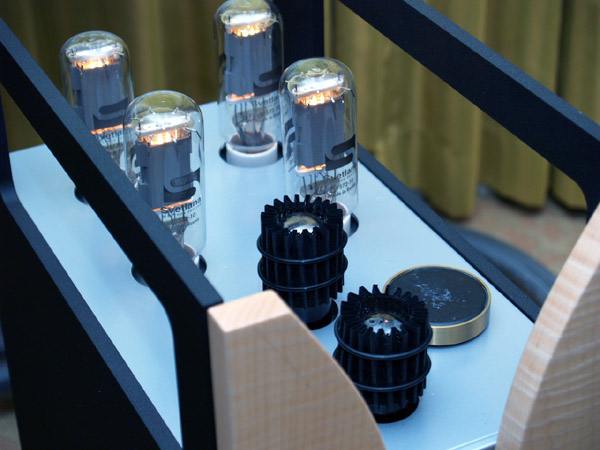 Red Rock Audio Renaissance amplifier.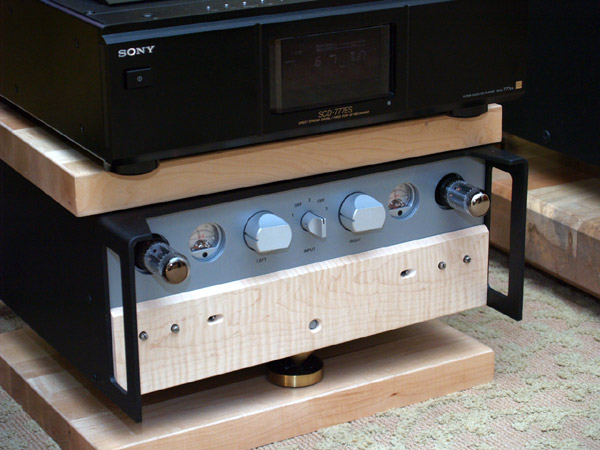 New Red Rock Line Stage prototype preamplifier will retail for $12,000 - $13,000.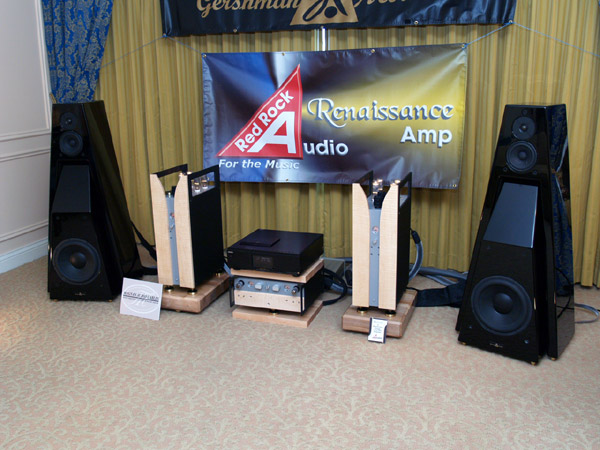 Gershman Black Swan loudspeakers $30,000 along with Red Rock electronics.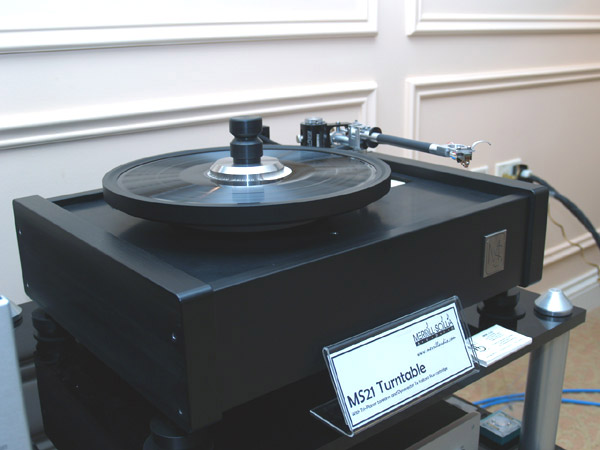 The Merrill Scillia MS21 turntable.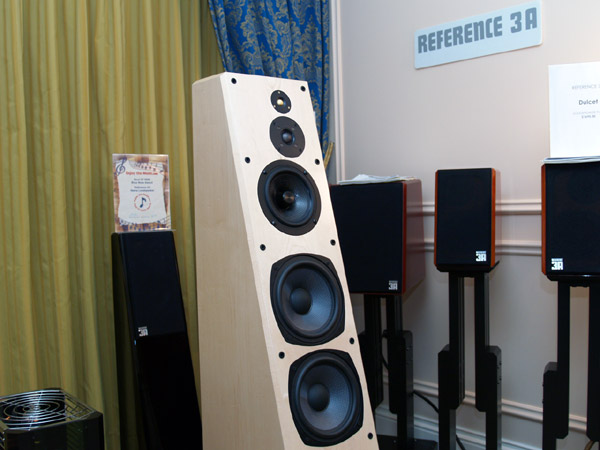 Reference 3A Grand Veena loudspeakers.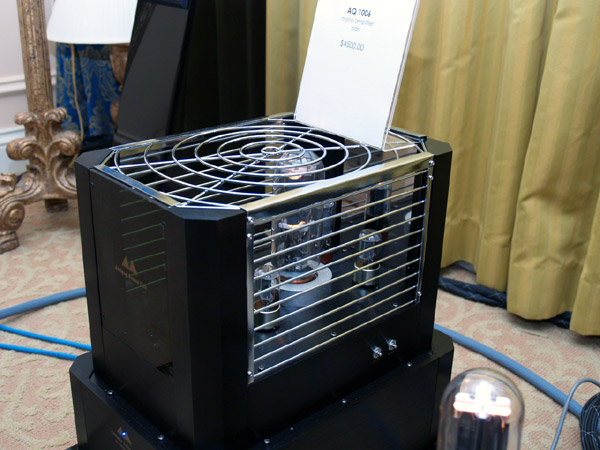 Antique Sound Lab AQ 1006 amplifier $4500 pr.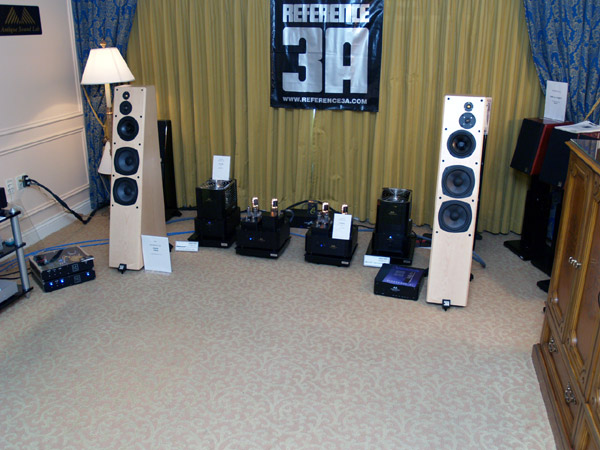 Divergent Technologies with Reference 3A and Antique Sound Labs.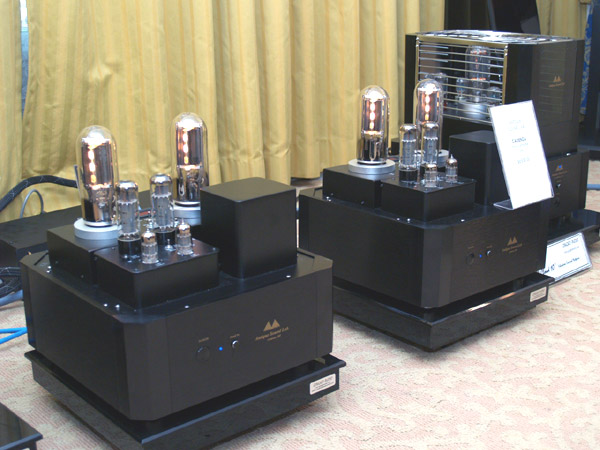 Antique Sound Lab Cadenza amplifier $6500 pr.