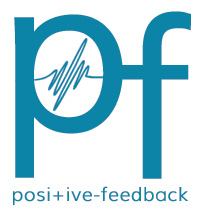 You are reading the older HTML site
Positive Feedback ISSUE 29

january/february 2007
CES - 2007
by Dave and Carol Clark
Page 3, Part 4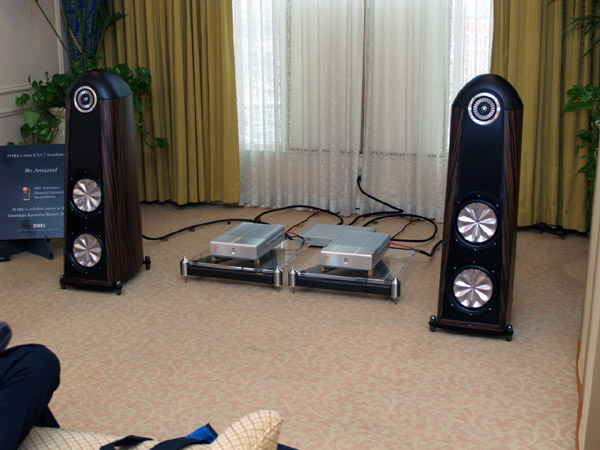 Thiel CS3.7 $9900 pr loudspeakers with Ayre MX-R monoblock amplifiers $16,500 pr.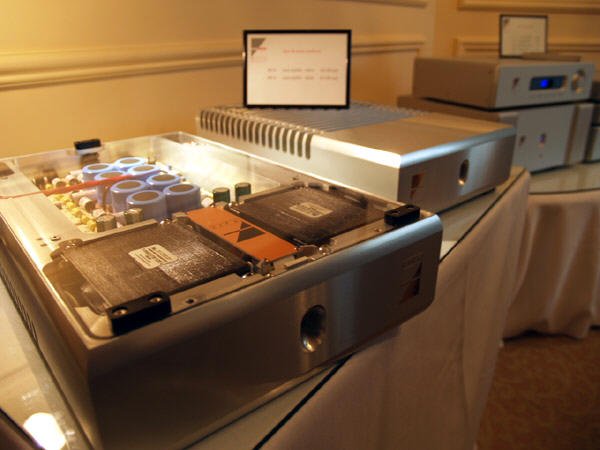 The insides of the AyreMX-4 amplifiers.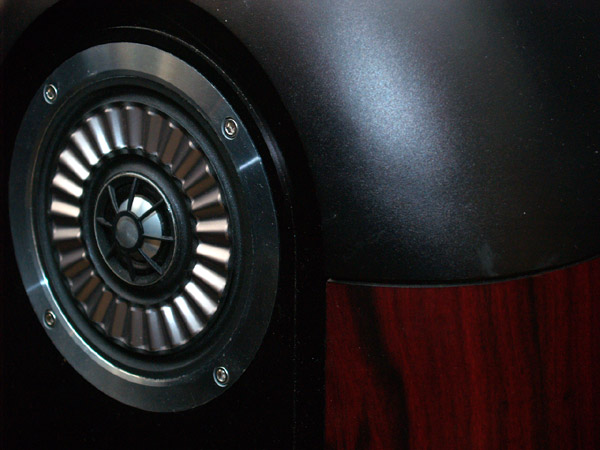 Up close and personal with the Thiel CS3.7 loudspeaker.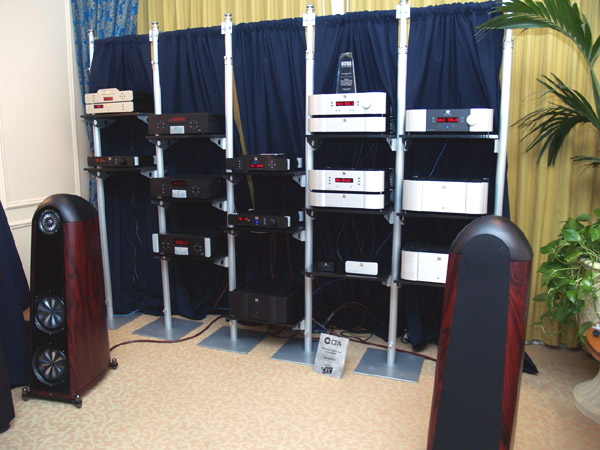 An array of Simaudio products with the Thiel CS3.7 loudspeakers.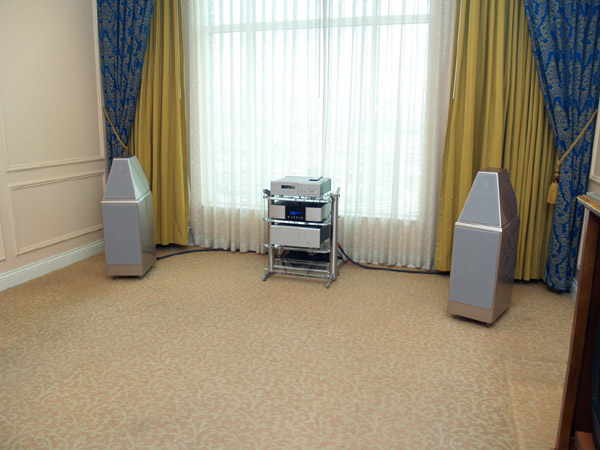 Boulder Electronics showed their 865 integrated amplifier (less than $10,000) with a Lindeman CD player and Wilson Watt Puppy loudspeakers.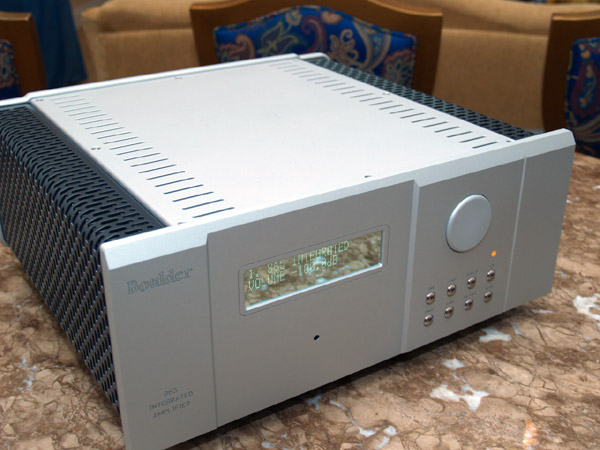 The Boulder 865 integrated amplifier from the front.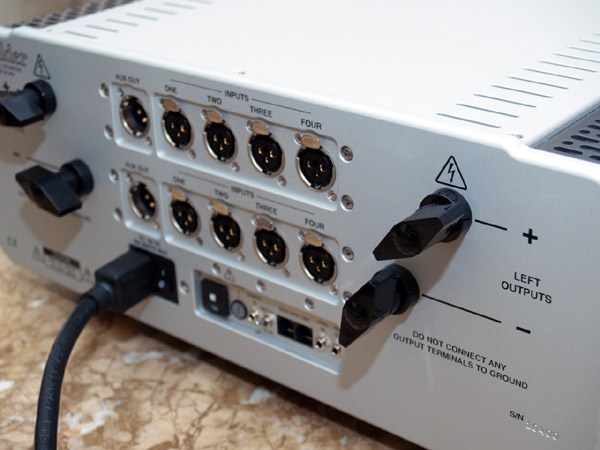 The Boulder 865 integrated amplifier from the back.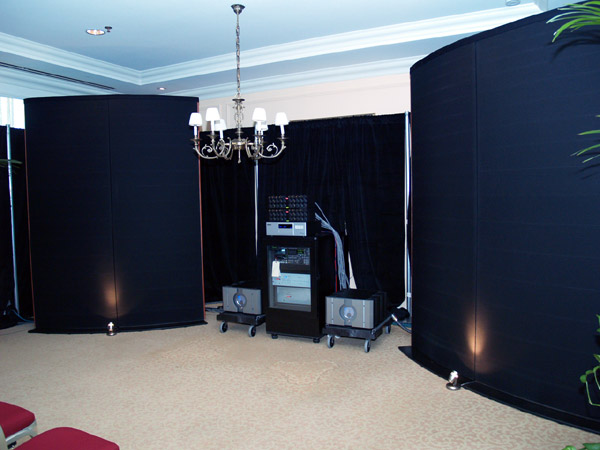 Kimber IsoMike room featured eight Sound Lab ProStat 922 loudspeakers, four Pass Labs X350.5 amplifiers, Genex Audio GX9000 with DSD-BNC interface, EMM Labs DAC8 MKIV, EMM Labs Switchman III, Kimber Kable D-60, Kimber Select KS 1130, and Kimber Select KS-3038 for a grand total of $315,929. Certainly worth taking the time to listen to.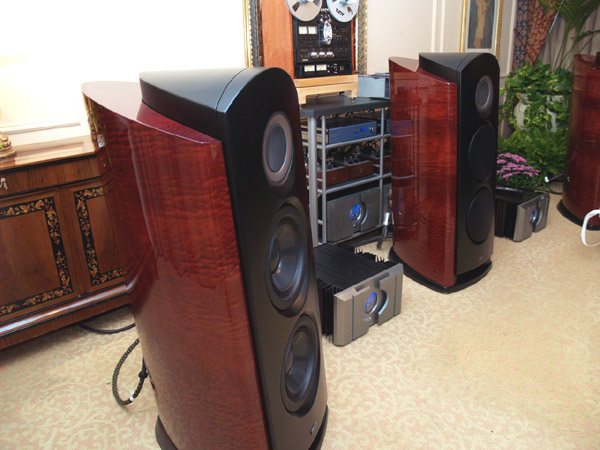 TAD Model 2 loudspeakers $40,000 pr with Pass Labs amplifiers.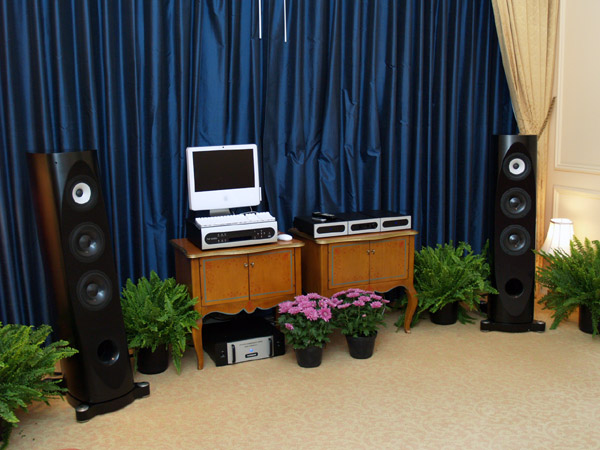 Pioneer S-1EX loudspeakers $9000 pr being driven by Bel Canto amplifiers.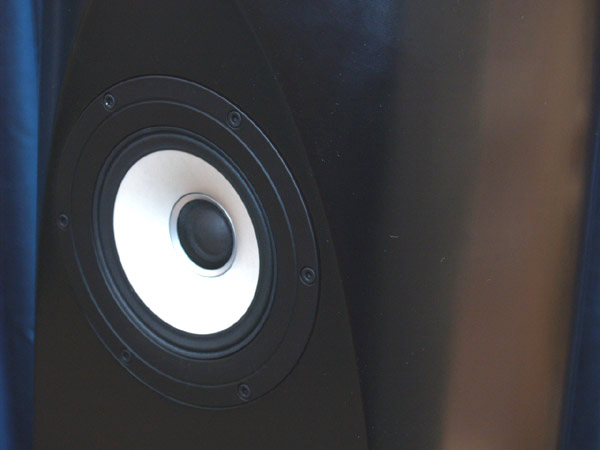 Close up of the Pioneer loudspeaker.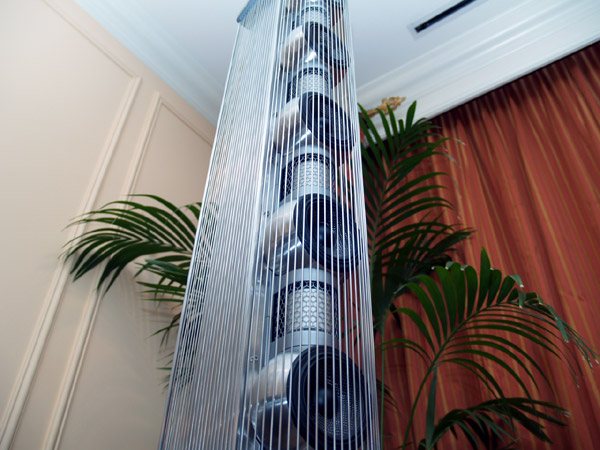 How high is up? The new Anthony Gallo Reference 5 loudspeaker $15,000 pr.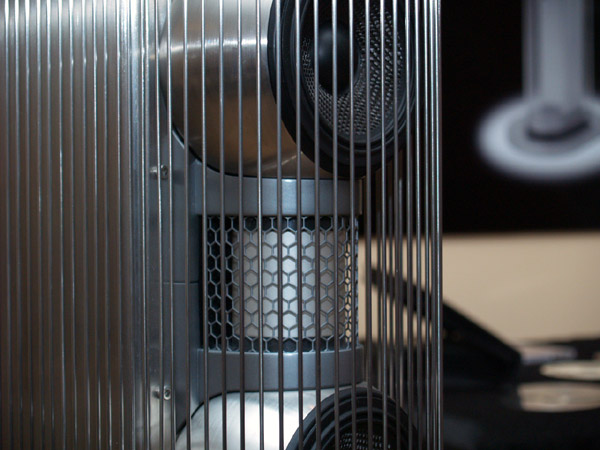 The new Gallo loudspeakers are a culmination of everything Anthony Gallo has learned during a lifetime of speaker design.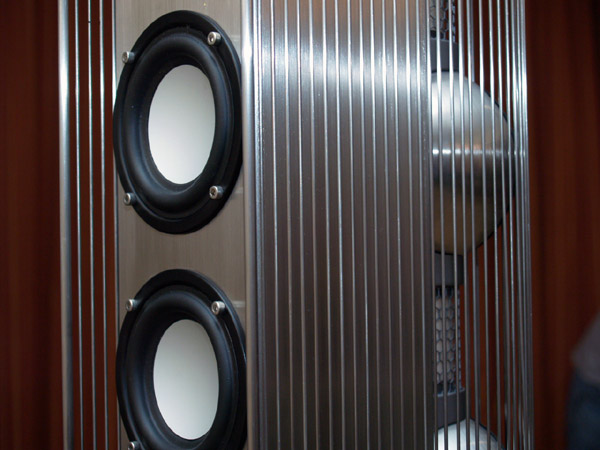 Not only are the new Reference 5 loudspeakers interesting to look at, they sound spectacular.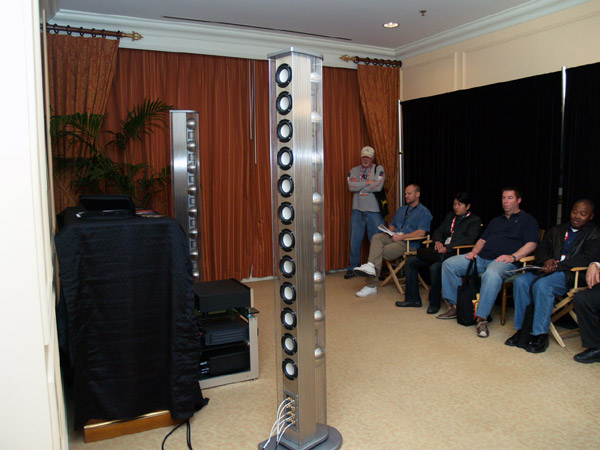 Anthony Gallo loudspeakers keep the audience enraptured. The rear houses the sub-woofers which can be either powered separately or driven with the same amp used for the fronts (using the internal crossover).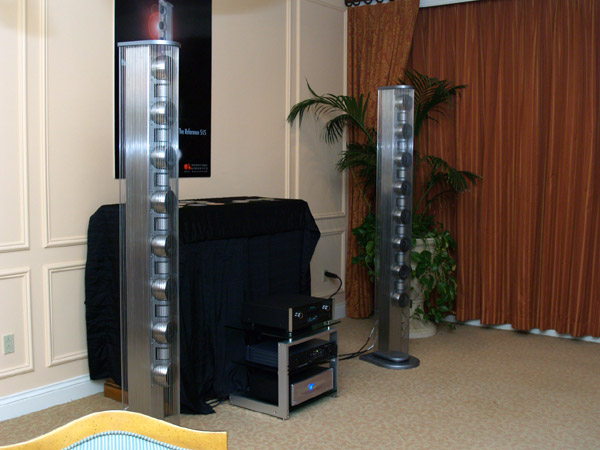 A parting shot of the Anthony Gallo Reference 5 loudspeakers.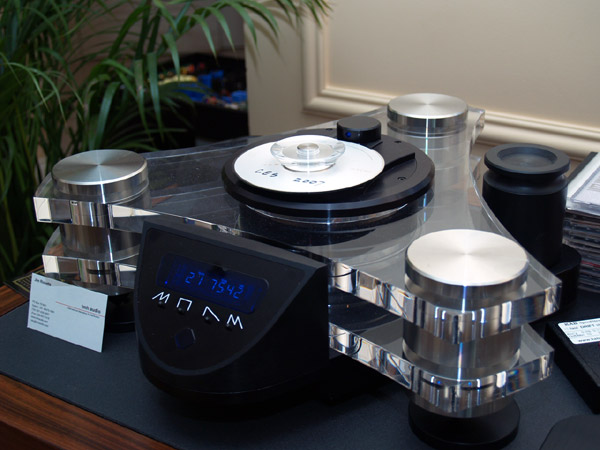 The Metronome Kalista Transport $34,000.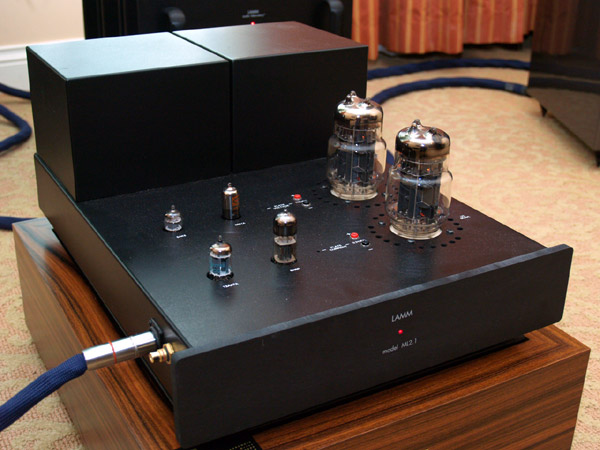 Lamm ML2.1 amplifier $29,990 pr.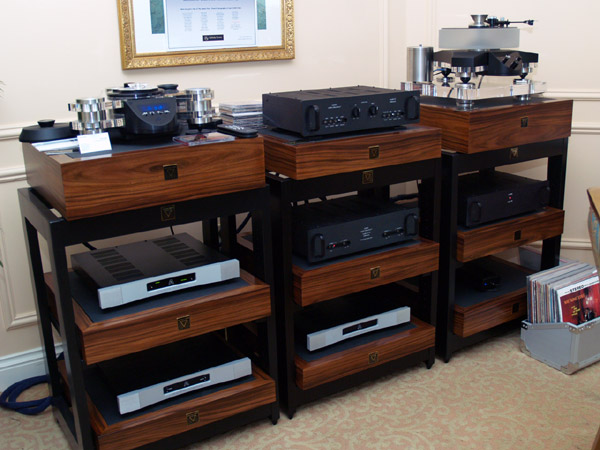 The Metronome C2A DAC and a Gaia turntable on a Critical Mass stand with Kubala-Sosna cabling and Lamm amplifiers.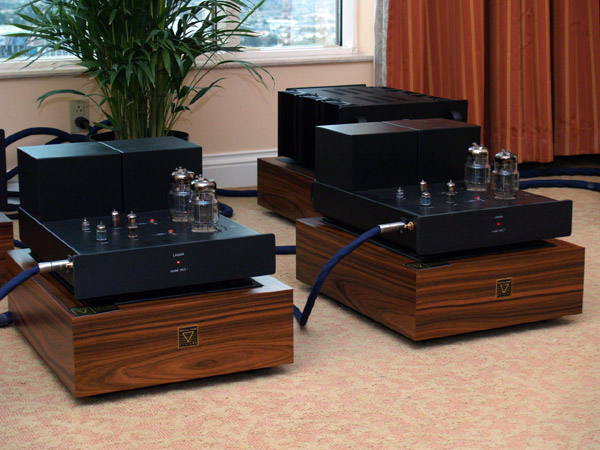 Lamm ML2.1 amplifiers on Critical Mass platforms.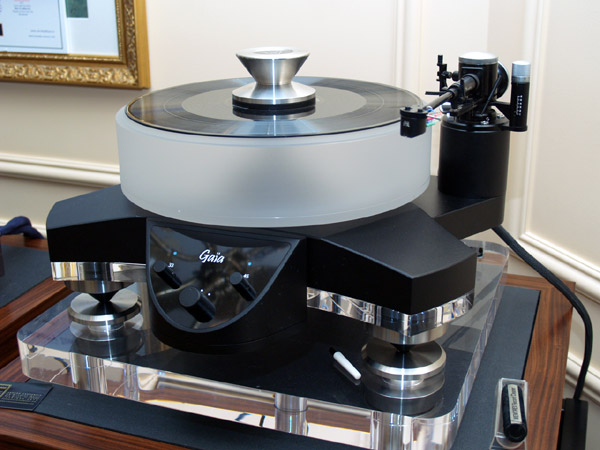 The Metronome Gaia turntable $46,000.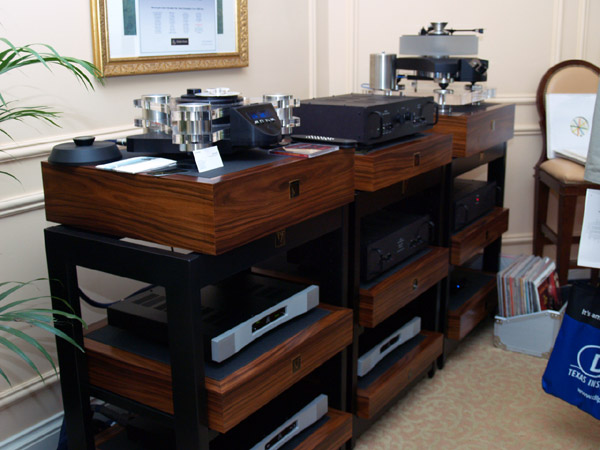 Another shot of the beautiful Metronome Kalista transport, C2A DAC, and Gaia turntable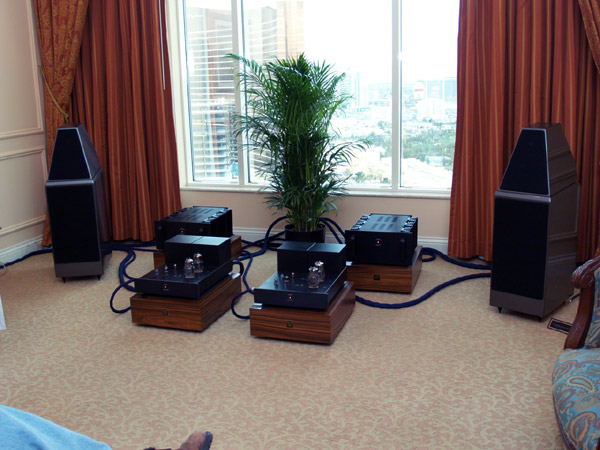 tmh audio showed Wilson Watt Puppy 8 loudspeakers with Lamm amplification.
The Box Series from Pro-Ject. The Power Box powers the boxes. There's a Tube Box II, Speed Box II, Head Box and Power Box.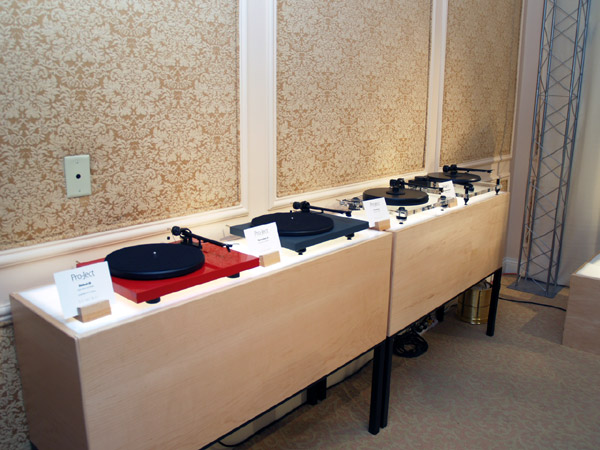 ProJect Turntables.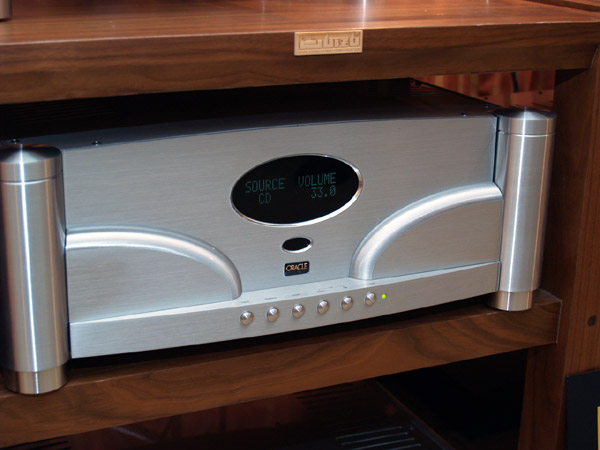 The new Oracle SI 1000 integrated amplifier $9200.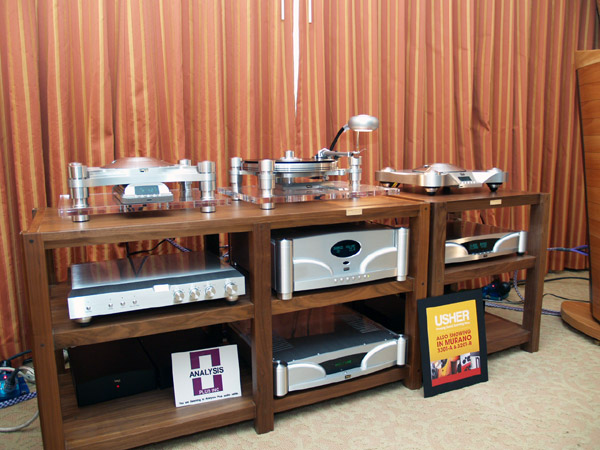 Lots of Oracle products including the Delphi MK V turntable, the Audio PH 1000 Temple Phono Stage, the CD 1500 player, CD2500 player, DAC 1000, and P 1000 amplifier.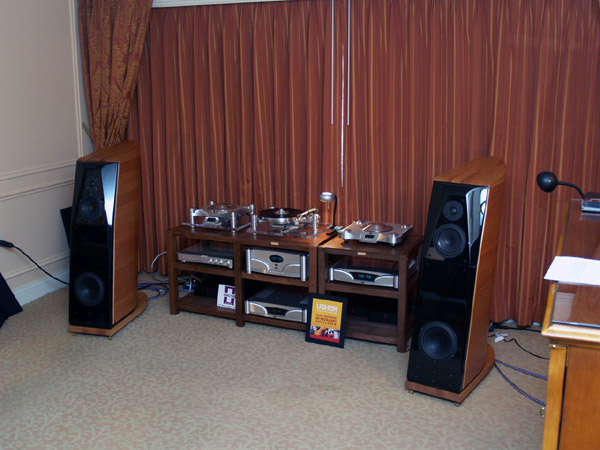 Oracle showed with Usher Audio Dancer 8571 loudspeakers.