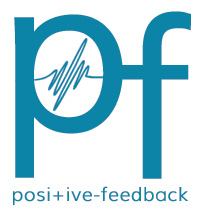 You are reading the older HTML site
Positive Feedback ISSUE 29

january/february 2007
CES - 2007
by Dave and Carol Clark
Page 4, Part 1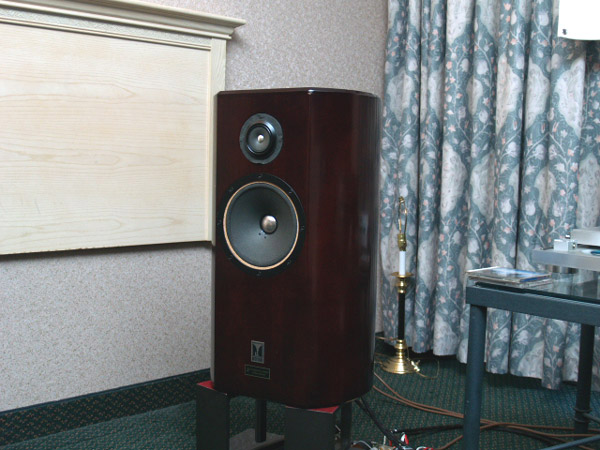 Kondo Audio Note S-18 prototype loudspeakers.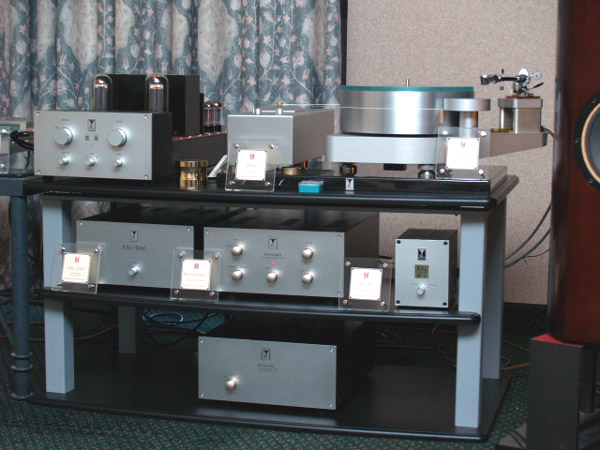 Kondo Audio Note Ongaku amplifiers M100 MkII preamplifier.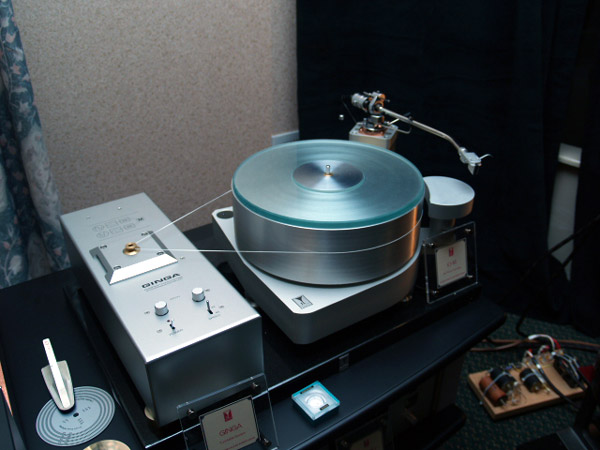 The Ginga turntable in the Kondo Audio Note room featured the IO-M silver wired moving coil cartridge, and the KSL-SFZ step up.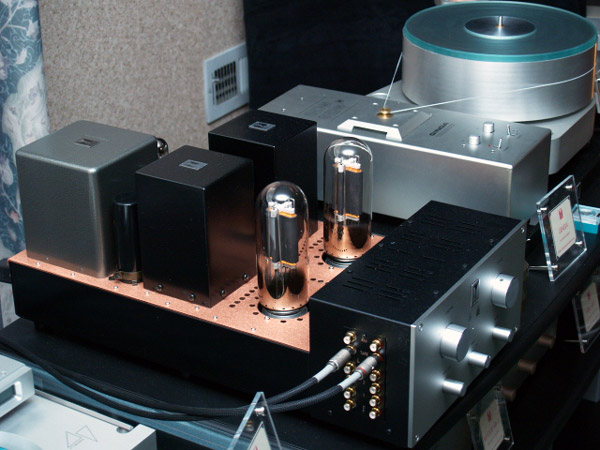 The Kondo Audio Note M1000 MK II preamplifier.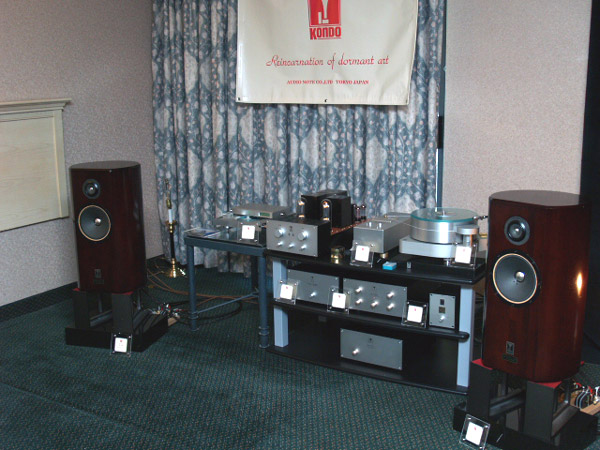 Kondo Audio Note. Not for the public employee....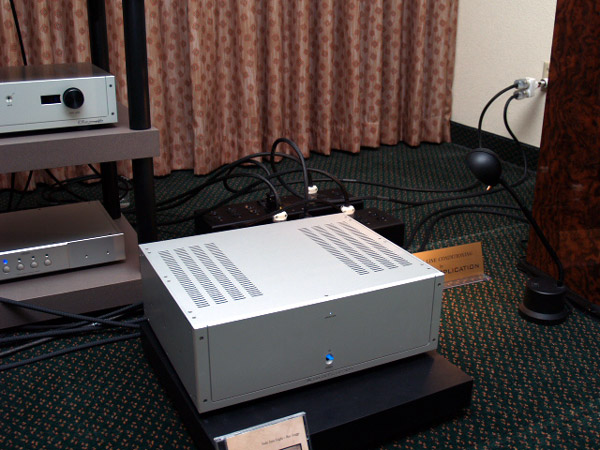 Silicon Arts Design 8L-120 amplifier.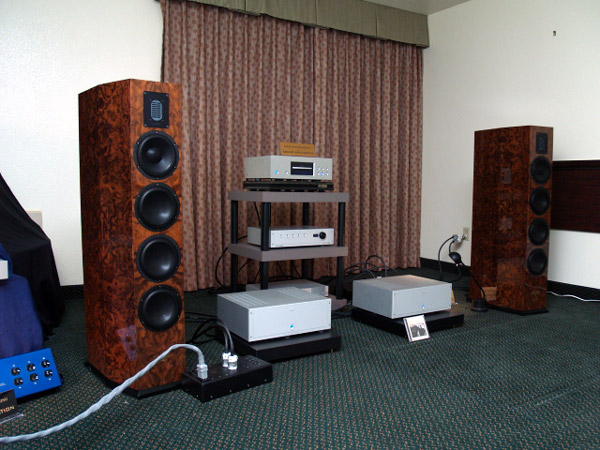 Silicon Arts Design room with Venture loudspeakers.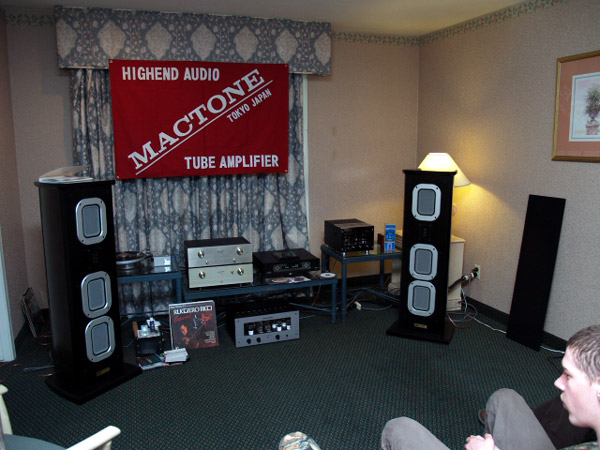 Mactone tube amplifiers exported by Sibatech with FAL Supreme C90 EXW loudspeakers. Styrofoam drivers and lamp cord.... sounded actually quite good.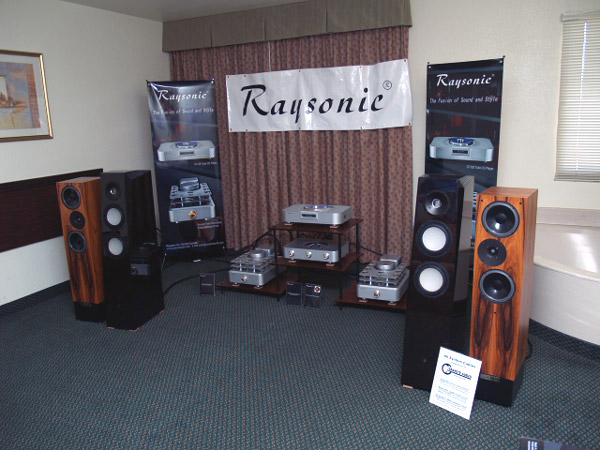 Raysonic showing JAS Odin loudspeakers, Raysonic M-100 tube monoblock amplifiers $8000 pr, Raysonic N0299 preamplifier $3200, Raysonic CD128 tube CD player $1700.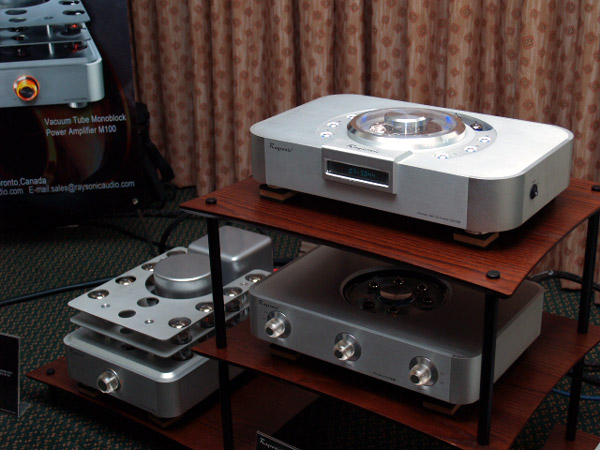 Raysonic CD player, amplifier, and preamplifier. Very cool stuff!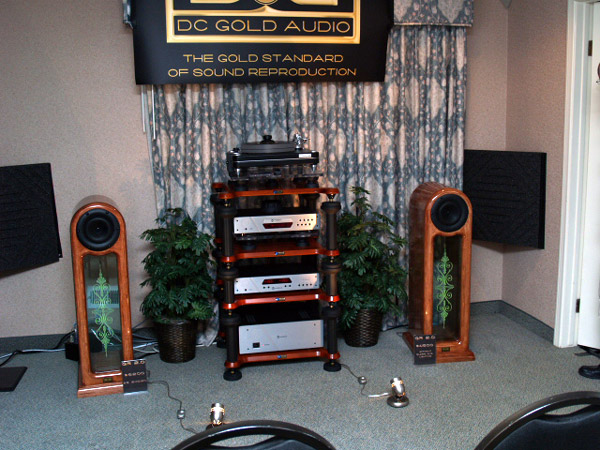 DC Gold Audio with the GR 2.0 loudspeakers and featuring the new Quiet Cord cabling.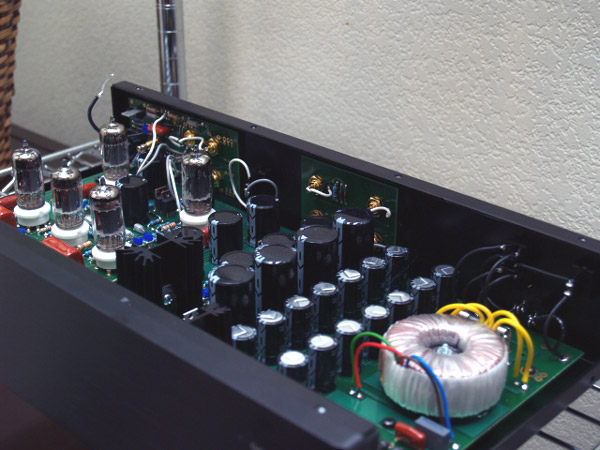 Herron Audio's new phonostage.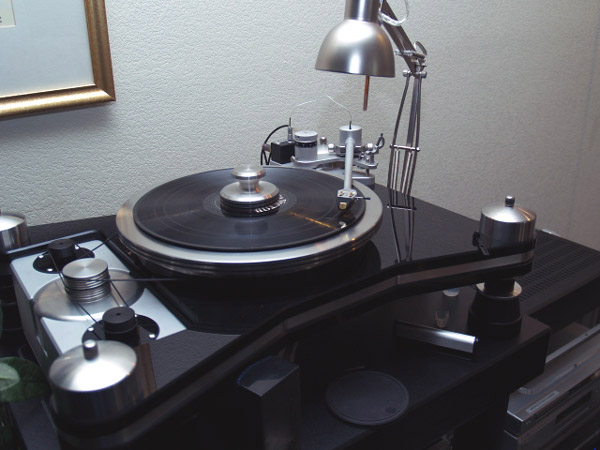 In the Herron room VPI TNT HR-X turntable $10,000 with the radically new JMW-12.7 tonearm $3000.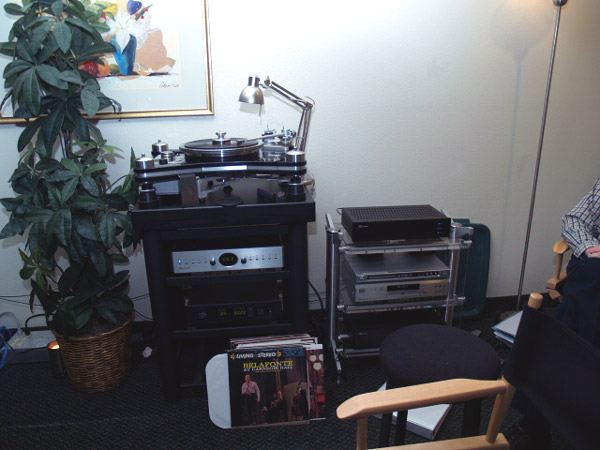 Herron showed VTSP-2 preamplifier $4995, the VTPH-2 phono stage $3650.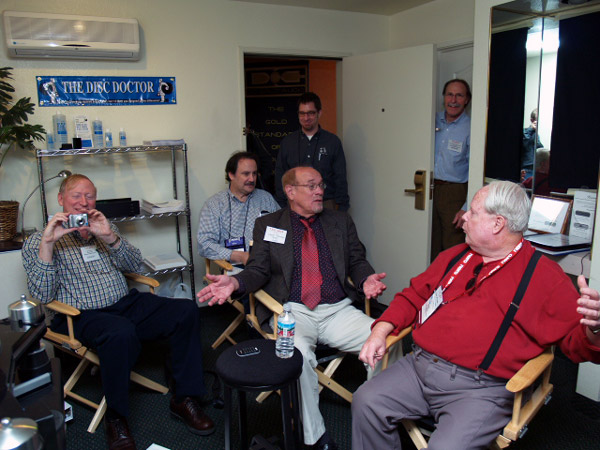 In the Herron room Keith Herron, Dave Glacken, Clark Johnsen, and Stan Ricker having a serious discussion abiut... phase! What else would one expect?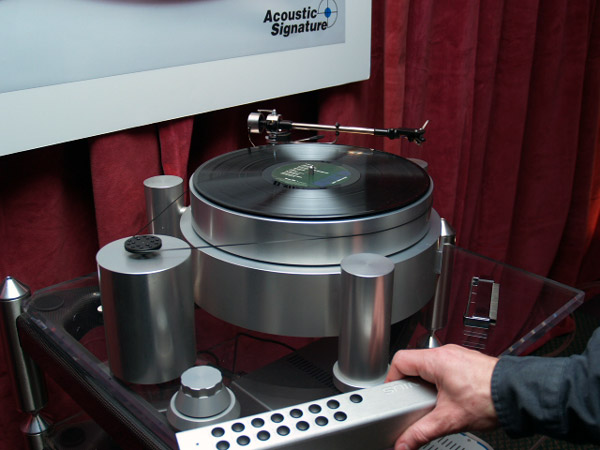 The Acoustic Signature Analog 1 turntable.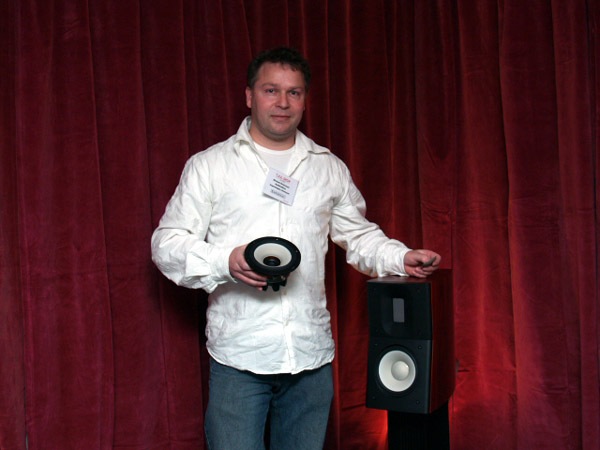 Michael Boerressen of Raidho/Eben and his new $10k mini... nice.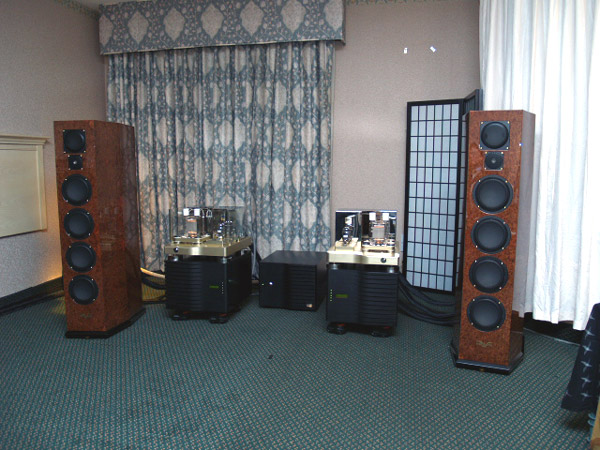 WAVAC with Convergent Audio Consulting.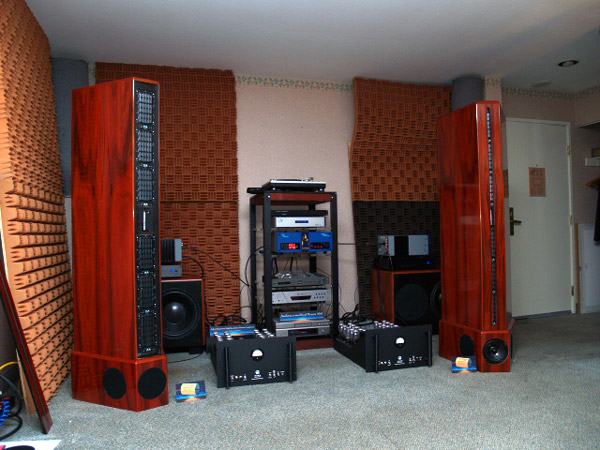 VMPS showed RMM V60 loudspeakers with VMPS subwoofers.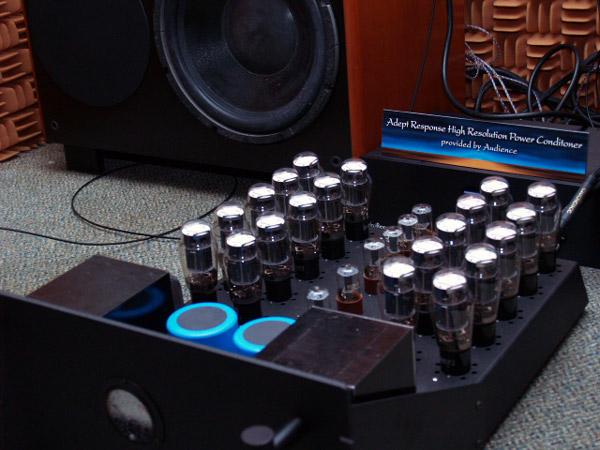 Atmasphere amplifiers.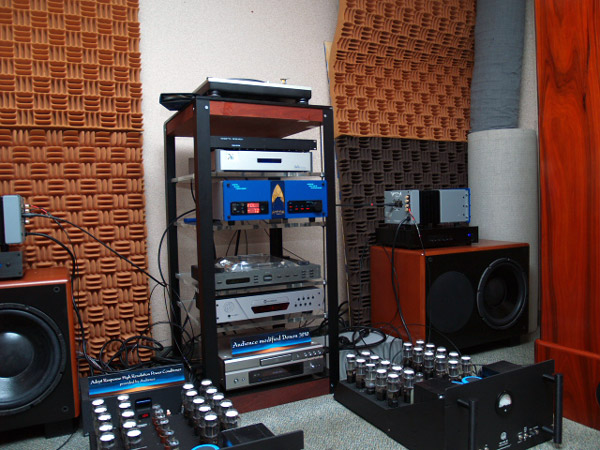 Spread Spectrum Technologies Ambrosia preamplifier, Krell transport, and Wadia DAC in the VMPS room. They also used Audience AC treatments and cabling...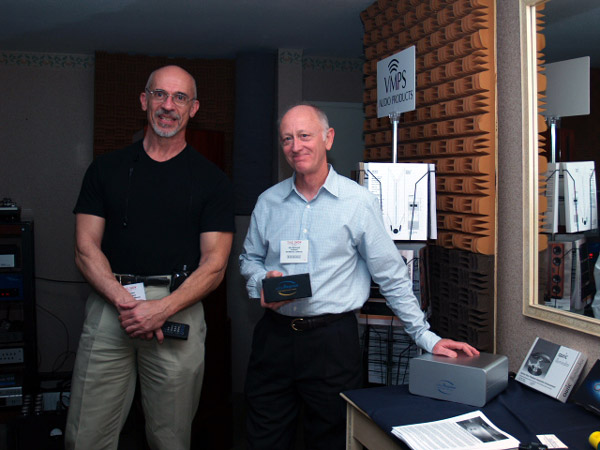 John Casler of VMPS and John McDonald of Audience.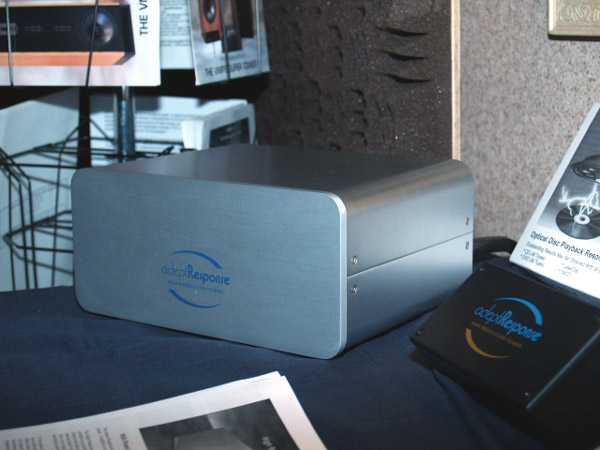 The Audience adeptResponse 6 outlet model.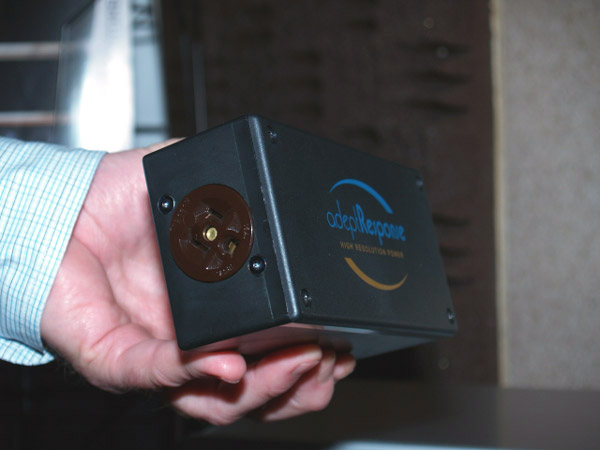 The new "single-unit" adeptResponse. Both units feature the exact circuit and AC conditioning as dfound in the bigger adeptResponse model.