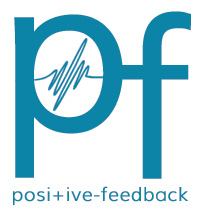 You are reading the older HTML site
Positive Feedback ISSUE 29

january/february 2007
The Agony, Odyssey, Ecstasy, Meandering and Wandering at the CES and T.H.E. SHOW 2007
by Karl Lozier
Unlike January 2006, this year's odyssey had a very good beginning. My airline ticket was almost reasonably priced and well timed to allow me to attend the well-known pre-opening night, invitational press event, this year entitled, the "Digital Experience". This annual event held at the world famous Bellagio hotel is put on by Pepcom Inc, an independent organization that is not affiliated with CES. As usual this event has relatively little to do with audio or music, though this time I picked up a bit of information at Shure's exhibit.
Their top model in the famous V-15 series of pickup cartridges is gone, not even a replacement stylus exists.
The cantilevers are officially dangerous to work with. The now top model is the same except for its cantilever. Multimedia, wireless, and convergence were words that I was almost bombarded by at this event. As usual, the food and beverages were excellent and never ending.
The following morning I started my meandering while pondering the effects of the changes wrought by CEA, the parent organization and responsible for their show aptly titled CES (Consumer Electronics Show) the largest of its kind in the world. The main attractions at CES are to be seen (audio secondary) at the huge Las Vegas Convention Center. While offering more than a million and a half square feet of floor space for exhibitors it is not sufficient. It is almost overwhelming, extremely crowded, and usually noisy and as would be expected, very costly to stage. Manufacturers have to be charged big bucks to reserve exhibition space while losing a typical week's work and income back at their individual offices. Whether as a money saving move or a way to give more time to individual dealers and press members, some companies move off-site to various hotels. I was almost shocked when I entered the main doors of the South Hall at the huge Las Vegas Convention Center. Denon had been front and center there for many years and for the past few years headed there by Jeff Talmadge. Neither he nor Denon was to be found—it was true for their stable mates from Marantz (both companies have the same owner).
I eventually found them plus some other exhibitors at the Aladdin hotel. They are two companies whose top line products are often considered almost high-end audio products. Denon in particular has become a favorite of professional tweakers doing upgraded modifications. Denon had only a few new products but Jeff Talmadge promised more, well before the year's end. Many similarly oriented companies seem to be holding off while waiting to see which way things may go in the video/home theater world including possible new connections and wiring such as HDMI 1.3 a slight but possibly significant upgrade to the current standards needed to be met by cable companies. I did get to see (not hear) a couple of prototypes and as might be expected they seemed to be literally growing to accompany all the new additions and modifications to existing designs, particularly those popular AV receivers. They do have a new series with built in features in helping custom installers.
For audio lovers there is another very significant player at Las Vegas while the official CES event is in town. That long time player is officially known as T.H.E. SHOW. The initials simply stand for The Home Entertainment Show. As often in the past, but not every year, they were located at the St Tropez hotel, next to the Alexis Park hotel and almost just across from the famous Hard Rock Hotel. Last year and a number of times in previous years they were there next to the Alexis Park hotel that had been home to CES' High Performance Audio division. "What an excellent arrangement for audio lovers" That pairing is now gone as the CES audio division has completely moved to the larger facilities available at the Sands/Venetian convention center. Though possibly started as a less expensive venue for new or smaller audio companies unable to comfortably afford the lush facilities offered by the CES, many well-known companies have simply stayed with T.H.E. SHOW. As a result, this year Richard Beers who manages it told me that they had their best opening day ever. I hate counting, but their exhibitor list seems to include around a hundred and fifty companies including some of the most famous names in high performance audio in addition to some of the newest. Adding to that interest is their now well known free lunches, better than ever, and served casually outdoors. My wife Pat and I were seated with Frank Stuppel (he of the highly respected fsaudioweb.com, a web site featuring select audio components from around the world) and his wife. Also at our table was Dick Olsher though his vocalist wife was missing this year. Dick's excellent recordings of her helped make so well known. Dick the highly respected and extremely knowledgeable audio reviewer and designer will soon be found in the pages of The Absolute Sound magazine. Attending rival schools for our regular college backgrounds before postgraduate work, we often trade barbs. I had no barbs to trade this year as his U of Florida Gators whipped my FSU Seminoles on their way to the national collegiate football championship. Later Richard told me that they served more food than ever and had consistent attendance every day. Seemingly they benefited by CES' changes this year. T.H.E. show fully backs the audio world and its enthusiasts with video still in a supporting role with most of their exhibitors.
Acoustic Zen Technologies was founded on superb cable products designed by Robert Lee. Again this year the highlight of their room was the beautiful and beautifully performing moderately sized and priced loudspeakers the Adagios. Driving them was the new Red Dragon switching amplifiers. A year ago I requested both for review but lost out on the loudspeakers but am still waiting on Ryan Tew's attractive amplifiers that had a couple of manufacturing delays.
Vandersteen Audio's loudspeakers and Audio Research's front end and amplification components have merged particularly well again this year. Many years ago and for many years, they were one of two top contenders for moderately priced and sized loudspeakers—Vandersteen and Thiel. The Vandersteen models (2 series, I believe) were always a bit fuller, richer and more relaxed sounding, almost mellow. The Thiel's were a bit lean and tight in the lower end and a bit more detailed and forward sounding. Listening carefully this year has definitely revealed traces of those backgrounds while both companies' "sound" is changing and closing in on a near middle ground. Dr. Bruce Edgar's horn loudspeaker system is once again easy to describe. Big, full, rich with tremendous presence and outstandingly relaxed sound tell it all. Telarc's Beatles recording featuring the King's Singers benefited in the Edgar horn room while I was listening.
As usual, I found no representative at the room listed for VPI Industries. The respected Harry Weisfeld and his highly regarded companies seem to never show up at these major shows. I think that is poor publicity and public relations with their users and the industry in general. I own one of their turntables and while they are seemingly very busy and successful, they should turn up once in awhile—how about next year?
Herron Audio showed up again this year but at T.H.E. Show instead of CES. Keith Herron was showing the latest of his electronics' upgrades with his new VTPH-2 phono preamplifier, seemingly with all desired features while claiming even a bit better performance than his earlier models now replaced by this single model. This follows closely the widely acclaimed updated preamplifier. It will be interesting to see if he can duplicate these upgrade successes with his outstanding amplifier. As an aside, that same evening I heard a group discussing a loudspeaker company that many of its models have the reputation of being "difficult to drive". I spoke up saying that I noticed no problem at any time when reviewing them. An immediate question popped up—what amplifiers were you using then?" I was using Heron amplifiers I responded. Then came the retort—"oh, Herron amplifiers will drive anything, but most amplifiers have trouble with the loudspeakers we were discussing".
At the Herron room, he was showing off his new slightly smaller model loudspeaker with overall sound quality very reminiscent of his surprisingly good larger model of the previous year. Surprisingly because Keith is supposed to be an electronics specialist not a loudspeaker designer—he is making the field of top loudspeaker designers a bit more crowded than previously.
Not far from new designer Keith Herron, was an old and famous loudspeaker name with a relatively new president, Janszen Loudspeakers. For newcomers to the audiophile world, loudspeakers designed by Arthur Janszen were justly famous around fifty years ago and starting with his superb (even by today's standards) wide range electrostatic tweeters—eventually becoming full range systems with the addition of a woofer or woofers. Nowadays that is referred to as a hybrid ESL design. Now that is being designed by David Janszen and seems to be more like a flat panel design with a gold visual appearance. Very promising design and my guess is that with a couple of additional audio show's experience, the tendency for a bit of added brightness or upper midrange prominence will be gone. Then, Janszen's show sound will go from very promising to simply very good.
The midline Kharma loudspeakers again show what a top designer can do with continuing tweaks to a superb basic design. Again sounding as if there were only one driver and no crossover network, detail was abundant and distortions were not!
Andy Payor's Rockport Mira Grand loudspeakers were visually attractive and audibly outstanding. They were demonstrating this "mid-size" model and most other loudspeaker manufacturers were doing the same. The larger and largest loudspeaker systems were absent in nearly all the rooms I visited both at CES and T.H.E. Show. The Purist Audio Design cable products were letting the speaker system sound its best. Jim Aud and Kimberly Aud-Stahl were still basking in the glow of glowing reports, including mine, about their outstanding Anniversary Power Cables. I am still surprised and pleased at how much better they allow my system to perform even compared to some other expensive competitors. Are they the best there is at this point in time? Probably true, but until a couple of other companies are willing to back up advertising claims by providing samples for me to compare I can not be certain. They are simply my current reference standard for AC power cords—expensive and worth it. As always, the Eminent Technology models sounded musically pleasing and simply natural. Best described as for music lovers more so than audiophiles; introduction of their new and possibly revolutionary "Rotary Woofer" will probably change that perception. Unfortunately, I forgot to check out the rumor that the smallest, so-called desktop model they make, has been discontinued. Perfect for computer use I remember them as attractively styled and very musically sounding wherever minimal space was available.
New this year is the site of CES 's High Performance Audio division. Instead of the moderately sized Alexis Park hotel, this year the world famous and very large complex of the Venetian hotel and the Sands/Venetian convention center hosted the audio exhibitors. Visually famous on nationally televised promotions featuring gondolas with a romantic setting for a couple plus the gondolier who is steering the little boat and at times serenading the couple. In real life, there is also another unique and large area within the hotel kind of like an old European town square area, very picturesque with clouds floating overhead and so forth. It many not hit you immediately or ever, but you are not outdoors but in a large seemingly open area with an extremely natural look and feel and the sky realistically changing ever so slowly.
A brisk ten-minute walk from my hotel found me taking the elevator up to the 29th floor of the Venetian Towers wing of the hotel. I was not alone and there was a wait while a couple of the elevators descended to the ground floor. After a few visits, I decided to start at the 35th floor and work my way down even if it meant descending the stairs where there was never a wait. The general floor layout consisted of a central area where the elevators are located. From the central area, three long hallways radiated (like spokes on an axle) at one hundred twenty-degree intervals with each hallway seeming to have approximately 14 to 16 rooms on each side. The last two or three on each side were larger than the others. Far away from the lofty rooms of the Venetian Towers and located near ground level were the various so-called meeting rooms, located on three different levels. Some people never seemed to find all those meeting rooms. That was a major complaint. I talked to a number of manufacturers who vowed to not use one of those larger meeting rooms next year.
Kimber Kable had three locations, high up in the tower, around ground floor and far away on the other side beyond the gambling casino and over at the Vegas Convention Center. Dick Diamond, ably assisted by Shane Burroughs was holding fourth at the lower meeting room. Most audio writers spend time at Kimber's room every year and Dick Diamond helps spread the word about much of the CES happenings and never misses a beat while professionally and logically explaining why Kimber Kables perform so well. It is no surprise that so many reviewers use Kimber's cables in their personal systems. Dick announced a couple of changes with their products and with no claim for improvement. In response to some of their European (particularly German) dealers for a slightly different tonal balance with Kimber's ultimate interconnects, Kimber has added a couple of strands of silver wiring to their models KS 1030 single end and KS 1130 balanced interconnect cables. The end result is to add some fullness in the bottom end or bass range. Kimber is not claiming improvement, just a slight tonal balance change to keep some dealers happy. In turn, dealers are trying to make or keep their customers satisfied. Tests have shown better dynamic response in the lower frequencies for these new models, the KS 1036 and the KS 1136.
Anthony Gallo's loudspeakers continue to evolve year after year. New tall and very narrow cabinets are hiding new titanium drivers allowing seven and a half octave response range for their newest model 3-Inch driver. They feature tall and very narrow enclosures with metal vertical grillwork that is visually transparent viewed head on. Briefly, they are more than just another fine value loudspeaker system with Gallo continuing a trend that started with his designs in Speaker Builder magazine. I did not get to find out if the preamplifier being used was actually a stock older model from MacIntosh's golden years; the sound quality was excellent for its price or above with Gallo's latest.
Esoteric, an ultra high-end division of Teac, has become one of the very few new names to earn its entrance into the top rungs of high-end audio. They caught reviewer's ears; mine included, with the model DV-50 followed soon after with an upgraded video version the DV-50s—both offering flexible selectable up-conversion to as high as 1,536kHz! They reigned almost supreme among earlier so-called universal players by not being weak in any area; nearly all universals had an "Achilles' Heel" with one format. Unfortunately, that one under-performing format was usually the most common format, good ol' CD. Some of their newer models received mixed reviews as a few reviewers deemed some to be technologically superb but lacking a bit musically. That usually translates as being a bit bright or edgy sounding with less than the finest sounding discs. I should request a current model 60 or 10 series to check out the current status, though I am still using the model DV-50s in my home theater system even it does not have HDMI output for the latest in video output. The older units are seemingly prized by the professional modifiers/tweakers. That implies excellent basic design and hopefully excellent transport mechanisms. Selling for a bit more that half the original prices makes them attractive to music lovers figuring they may outperform many companies' newest units when modified. I do not know, but will attempt to find out in the not too distant future. The overall sound in the Esoteric room was of very high quality with no excessive treble range brightness heard on the recordings used while I was there. Wilson's Watt Puppy series 8 were being used to fine effect.
At a somewhat less exalted and definitely less expensive level, I found the newest Murata loudspeakers. The Model being demo'd was a typical bookshelf size though the cabinet design is obviously for vertical placement. Moderately priced and offering surprisingly good sound they are a fine value. There was a tad or of congestion in the bass range and the deepest bass was absent—"so what", many listeners would reply. Those concerns are usually expensive to obtain and these are definitely a value-oriented offering.
The other almost value priced system that I had plenty of time to audition is by Lyngdorf. As I was checking out their impressive fifteen-page catalog, I was unable to find exactly the setup I had heard. Therefore, I am relying on my notes, which in turn were going to rely on the catalog; called it a vicious circle. The Scandinavian Lyngdorf Company makes everything needed for a complete system. They also had a hand in the world's first digital amplifier launch in 1998. Their loudspeakers I auditioned were floor-standers, very small floor-standers with neat contemporary styling. The overall fine audio quality (considering their size) was unexpectedly big and full sounding with spacious audio staging. I had to wonder, are there add-on woofers hiding somewhere? Yes, hiding in plain sight, "disguised" as a pair of very small room-dampening panels with a passing resemblance to those by Ultra Systems. These are not mentioned in Lyngdorf's catalog. In that large meeting room they may have appeared to be relatively smaller than they really are. I went up close to them after realizing what they really were. I guessed they were about 16-18 inches high and triangular in cross section and only 4-5 inches deep at the top and perhaps 8 inches deep at the floor. Perhaps most people would have guessed they were speakers/woofers whereas my experience indicated their shape and casual placement (but not the small size) indicated sound or room deadening panels.
Before finishing the day at the Sands/Venetian complex, I ran into one of the most respected video reviewers who happen to work independently in the video field. I brought up the subject and he replied that the very latest LCD designs by Samsung appear to be very special and may wind up as the best current LCD models though he has not yet reviewed or tested one. Video is nice in that so much can be revealed by actual exacting tests. Audiophiles seldom put much belief into test results though there is a slow but definite trend away from that belief as digital audio takes over much of analog. Among this reviewer's sets at home is the brand and type I decided on over a year ago, the relatively moderately priced JVC models with rear projection LCOS (liquid crystal on silicon) as now admittedly used also by Sony. A very personal choice but I remain very pleased, and are not as critical of subtle video imperfections as I am of audio.
With time at a premium, that afternoon with Denon and Marantz missing at the Las Vegas Convention Center I spent time with Universal Remote Control's Hank Eisengrein. Hank has long time interest with the audio world and the company's products reflect a real interest in audio and controlling it and not just video. Privately shown is their forthcoming model R70 with a larger, bright and very colorful color display. It was truly impressive and I hope to receive one for review. It is designed to let average consumers automate their Home Theater systems and has access to the best code library through their PCs. Keep your eyes open for this one around March or April.
The other must see convention center stop on my list was at the APC Company's exhibit. The reason for this stop was the extremely positive remarks by reviewer Bill Gaw who has almost launched crusades about power condition. He has covered much from the incoming line down to individual outlets and components in great detail over the past couple of years. First, I need to mention that the well-known APC Company with the many products offered in computer stores, now, has a very different line of products from their new Home Theater division. Do not use their products designed for the computer world and its components. There is an S series (S15 and S20 I believe) that feature battery backup for severe low voltage or no voltage situations while hopefully offering very serious power conditioning at less than two thousand dollars. With styling similar to a preamplifier, the model AV 1.0kVA H series and the AV I.5 kVA H series type conditioners seem to be offering all the conditioning and protection of the more expensive battery backup S series. Prices are accordingly much less at well under a thousand dollars. I hope that my request for a review sample will be honored. The extremely thorough introduction to these units convinced me that the model 1.5 H type is for most listeners the better choice even if the higher power handling is not needed. These units seem to be almost too good to be true at their very reasonable list prices. We'll keep our fingers crossed.
The past few years Thiel had a prominent and easy location to find at Alexis Park—so easy to find that I routinely forgot them. This year Thiel Audio Products was far down and way over yonder on level 2 with their model 3.7 loudspeakers driven by Bryston amplification and sharing the seemingly fine room and presentation with Synergistic Research's new cables. These Thiel loudspeakers were also found with Ayre Acoustics fine electronics and player in their Tower suite. The Thiels were sounding excellent with perhaps the slightest touch of treble emphasis. Perhaps even a tad better overall with Ayre products while listening to Telarc's Beethoven Choral Symphony with which I am extremely familiar. Charlie Hansen was not able to attend this year. With Ayre's' components my notes in part read, "clean and very clear on the Beethoven with no hint of strain or shrillness.
In the Boulder/Thiel room Synergistic Research cables' new" active technology" was being demonstrated repeatedly by simply switching the cables' active component on or off. Yes there was a noticeable difference between them when on or off. Even the presence or dimensional aspects changed. This new technology supposedly allows for essentially zero capacitance which bypasses my understanding of the situation though it now allows these new cables to be much more flexible and thinner by far than before allowing for a price reduction. Recognizing my name the presenter privately went into great detail describing the theories behind the new design and construction. His offer of setup and loan of demo units was unexpected. I rarely get such offers anymore as my reputation of no nonsense reviewing of cables scares off most companies; no easy raves here.
Great luck at my next stop. Roger West of Sound Labs' electrostatic fame was available and we caught up on old times. We go back together over thirty years. The components were all fed by Kimber Kables best and the huge setup of many of Roger's larger models in a room that would seemingly be too small for the many large panels. The sound was superb and completely submersive for all listeners. No real surprise with perhaps the world's finest and most researched electrostatic loudspeakers set up by Dr. West. There are some musical reproductions that the finest large panel electrostatic loudspeakers with Roger's unique multiple sizing panels can do that no others can, when setup properly. If you think electrostatic loudspeakers cannot do bass, think or preferably listen. They can be outstandingly good with extremely low measured distortion.
At Carl Marchisotta's Nola by Accent Speaker Technology room, he was demonstrating the latest updates in the Viper series. It earns the simple title of Nola Reference. I am extremely familiar with Carl's loudspeakers, having reviewed a number of them and owning eight of them in my modest home theater system including a pair of his over-performing T-Bolt 111 subwoofers. His top model multi-tower Grand Reference retails for well over a hundred thousand dollars. He makes a forty nine thousand dollar model that attempts to give listeners a significant amount of the Grand Reference's sound performance. This superb, updated, smaller Reference model at twelve thousand dollars, in many aspects in a typical home listening room, may be his finest loudspeaker to date. He admitted this is what he uses at home for personal listening pleasure. As I found out in previous review sessions, this model also sings at its best with big and powerful-tubed amplifiers. Used at CES were western Electric 140-pound amplifiers driving the 80-pound loudspeakers. Playing Phillips CD# 442-609-2 version of Carnival of the Animals, resulted in my notes of "absolutely sublimely delicate natural sound quality". Out on a limb, but only a little bit, I hereby state that with appropriate electronics it should be the first loudspeaker to be considered when looking for the very best in sound reproduction in the range of $20,000 to $25,000. At $12,000/pair, they are one of the very best bargains in the entire audio kingdom. They are only 10 inches wide and attractively well finished at only 46 inches high. No negatives whatsoever were noticed during my addition. It must be noted that the sophisticated crossover network is placed behind each cabinet.
The large model Hansen loudspeaker, the King V.2 has received great publicity lately plus an almost rave review. The slightly smaller model at $49,000 per pair, the Emperor, offers much of the same performance. Evidently simply applying tried and true design techniques to the last degree must be a factor in Hansen's performance. No unique features per se probably, similar philosophy as with Nolas. I don't know if anyone doubles up with finished well-designed loudspeakers any more as in the distant past. It would be fascinating to compare two pairs of Nola's References to a single pair of these Hansens. Why the idea even entered my head, I really am not sure.
Somehow, somewhere and sometime during this day I found a mentor. Probably more accurately a mentor found me. Even with my many years in and around audio, I consider myself a student and love to learn. Fellow PFO writer Clark Johnsen spent time introducing me to unfamiliar designers and designs. I do not remember if I really have to thank him or to mention that I routinely read all that he writes. For those not acquainted with him, he is still basking in the aura created by his unusually titled book "The Wood Effect", now a bit of a collector's item. I will leave it to individual investigation to let our readers find out what the main subject matter of his book is. Personally, I found out that his sense of humor is as warped as is mine. That is, we really hit it off—thanks Clark.
As a result, I was introduced to the principals at DeVore Fidelity where a fine two and a half way was making very musical sounds. Across the hall was the very unique Audio Machina room, featuring beautiful and unique all metal enclosures, about forty inches tall with eight-tenths inch thick walls of 6061-T651 hopefully the correct designation of specific aluminum used. It too was a very faithful music reproducer with a Fostex midrange driver.
On the same floor in the Venetian Tower, I found Gary Koh's Genesis loudspeakers. As with many others, he too was not demonstrating his larger or largest models. This year he has been tweaking and upgrading the latest smaller floor-standing model in the 5 series. It is now noticeably better than ever. I had previously owned the original in the series identified as the Roman numeral V. With its continuing beautiful lines and proportions it is possible for a pair to blend in to most any setting depending on the wide variety of available finishes. The bass response remains perhaps unsurpassed for such a small enclosure. Genesis continues exploring various dimensions. Gary has announced an upgrade to any of the models that are paired with an external servo amplifier. The servo-bass cable is an integral part of the feedback system with two signal paths. I can attest to the theory behind this significant upgrade as I had a cable manufacturer do the same for my original V models years ago.
I need to mention my first visit in some years to the Quad loudspeaker room. Driven with tube amplification and fed from a turntable with variables such as a tonearm and pickup cartridge something was noticeably amiss. Lacking fine detail and a sense of lifelike sparkle the presence of live music was absent. No SACD player was present to aid the system. Nearly all the other systems I have written about at CES used SACD or CD players. I know it is still popular in some quarters to automatically assume analog is better or more musical. It is true that a very few of the best SACD players with most SACD discs sound reminiscent to the ideal of the best analog. The best analog never was the vinyl recording spinning on a turntable with a possibly resonating arm and an extremely variable sounding pickup cartridge attached. As some of us old timers used to gripe about the many failing of analog systems, many of us found that often no two samples of some phono cartridges sounded the same. We all complained because our desires were to equal the sound of the master tapes. We all knew about the variable sound from different stampers. Maybe the Quad system was not setup properly or thoroughly burned in. It did not actively offend, it simply did not come to life with the vinyl I heard playing. Maybe a pickup cartridge with a top end rocketing up many decibels with rising frequency would have done it. When is the last time anyone has seen a frequency response test done in a published review? The Brits used to do it regularly. I petition John Atkinson to do it with Stereophile magazine. Everyone pounces on the smallest variations in SACD or even CD response measurements. Let audiophiles see what is happening with the widely varying responses of the latest favorite pickup cartridges, particularly the expensive moving coils. While "stirring the pot" I shall seriously ask, "is there anyone who can prove which sounds more nearly like the master tape using standard production procedures, the SACD, or the vinyl record?"
The Tape Project from 235 Westlake Center #326, Daly City, CA 94015 was demonstrating superb analog tape sound with Marten's loudspeakers at CES. They can supply everything for tape enthusiasts and I mean everything with more releases promised regularly to those who sign up. I want to mention that from room to room the sound quality was more consistently musical with fewer distortions than ever before - let's hope that trend continues. More use of SACD discs and better players must be a factor. Finally, there were some potential problems with sales of SACD and CD that kept most companies away. Hats off to both David Chesky and May Marketing for continuing that tradition at CES.