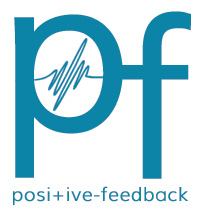 You are reading the older HTML site
Positive Feedback ISSUE 29

january/february 2007
Yarlung Records First Three Releases Are Primo!
by Robert H. Levi
There is no shortage of young awesome musical talent in Los Angeles as newly minted Yarlung records ably proves. With three releases on CD, all recorded at the superb Zipper Hall at the Colburn School in LA, Bob Attiyeh, Yarlung recording engineer, takes top performances and preserves them with exquisite taste and clarity. Add the likes of Steve Hoffman and Kevin Gray at mastering, toss in Neumann U-47 Tube mics recording at 24 bit, and you get the sonic picture. Itís all at www.yarlungrecords.com.
Their first CD features wunderkind David Fung at the piano in "The Piano: A Journey from Hubris to Humility." Recorded in 2005 in HDCD compatible stereo with a single AKG 24 Stereo Tube Mic, the prospective is airy and mid hall. The young pianist plays his heart out with very fine renditions of great Liszt works, very good Bach pieces, and quite moving Ravel to finish. His youthfulness and energy show through, and he communicates the essence of the pieces quite well. I think weíll see some maturity bring more excitement and power to his performances as time goes by. For now, itís a treat for the ears and for a great reference two channel audiophile system to play.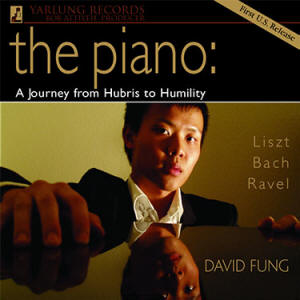 The Piano: A Journey from Hubris to Humility
1. Liszt: Villa díEste
2. Liszt: B Minor Sonata
3-4. Bach: Prelude & Fugue in B Flat Minor, Book one
5. Ravel: Jeux díeau
Ravel: Pavane
Performance: A-
Sound: A-
Their second CD release features David Fung, pianist, titled David Fung The Piano Evening Conversations. Recorded in 2006 at 24 Bit PCM with dual Neumann U-47s, this is an extraordinary recording. More Row B perspective, the intimacy and delicacy of the sound is stunning. Their is a 9 foot Steinway just between and behind your speakers. I just donít see how this could be better recorded. It is one of the three or four best recordings of piano works I own today. The performances, though just a few months later than the previous release, have more authority and excitement. I can hardly wait to hear Fung in five years given the rate of maturity shown here. His renditions of the Tan Dun pieces and the Rachmaninov Preludes are fabulous and exciting. Playing is exacting and heartfelt, but his youth shows through. Still, all in all, loads of wonderful music done exceptionally well. This disk is audiophile quality deserving my highest recommendation.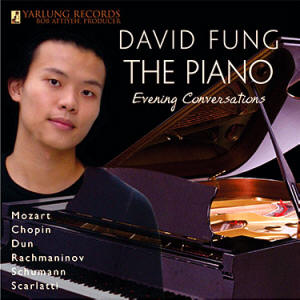 The Piano Evening Conversations
1. Mozart Fantasie in C minor
2. Chopin Nocturne in C minor
3-10. Tan Dun 8 Memories in Water Color
11-15. Rachmaninov Preludes Opus 32 numbers 8-12
16. Schumann Arabesque
17-29. Schumann Kinderszenen
30. D. Scarlatti sonata KP34
31. D. Scarlatti sonata KP141
32. D. Scarlatti sonata KP32
Performance: A-
Sound: A [Reference Quality]
I saved the best for last. The "Janaki String Trio: Debut" is absolutely superb. Recorded in 2006 in 24 Bit PCM, I was bowled over by the Penderecki String Trio and enchanted by the Beethoven String Trio in C-Minor. Plus, you get both a studio recording and a live recording of the Perderecki as a bonus. Bob Attiyeh, who served as Producer and Recording Engineer, pulled out all the stops on this one. Though young, the performers play like veterans on wonderful time honored instruments. Such beauty and style, all tastefully recorded. The three instruments come alive in space Öup close in the studio, a bit front of hall when live. What an amazing and exciting achievement! Just wait till you push play on cut one. You are nailed to your seat until the last note. How wonderful! What the performers may lack in sophistication and seasoning [which is not much], they make up for in elegance and precision. A must own folks!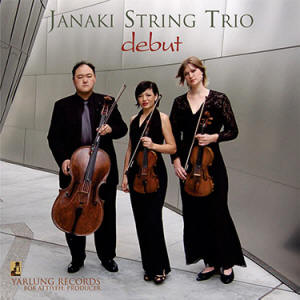 Janaki String Trio debut
1-2. Penderecki String Trio
3-6. Beethoven String Trio in C Minor
7-10. Barabba String Trio
11. Lefkowitz Duet for Violin and Viola
12-13. Penderecki String Trio [live performance]
Performance: A
Sound: A [Reference Quality]
SYSTEM: All auditioning done on the E.A.R. Acute Tube CD Player direct to E.A.R. 890 Tube Monoblocks using newest Harmonic Technology Magic II Balanced Interconnects. Loudspeakers are the Avalon Eidolons plus REL Stadium III Subwoofer.