DAVE CLARK'S SYSTEM:
LOUDSPEAKERS
Reimer Speaker Systems Tetons (with the Hi-Vi Isodynamic Planar tweeters and series crossovers).
ELECTRONICS
Clayton Audio M100 monoblock amplifiers. E.A.R. 834P phono stage. Blue Circle BC3000 preamplifier w/Tunsgram tubes and BCG3.1 power supply.
SOURCES
EAD T-1000 transport and EVS Millenium II DAC. Audient Audit and Tactic. Taddeo Digital Antidote Two (latest active version). Transrotor 25/25/60 Leonardo turntable with a Clearaudio Virtuoso wood MM cartridge. Sony RCD-W1 and Magnum Dynalab MD-90 tuner. Sennheiser HD540 headphones and Audio Alchemy headphone amplifier.
CABLES
JPS Superconductor+ and Silver Sonic Revelation interconnects, and NC speaker cables. JPS digital cable. Sahuaro Slipstream and Slipstream XP (digital and Taddeo), Blue Circle BC63 (preamplifier and phonostage), and JPS Kaptovator AC cables (amps and Stealths).
ACCESSORIES
Audio Magic Stealth Power Purifiers, Blue Circle BC86 Noise Hound and Audio Prism QuietLines. Shakti Stones and On-Lines and Original Cable Jackets. Marigo VTS Dots. Echo Buster acoustical treatments and Shakti Hallographs. BDR cones and board, Blue Circle Cones, DH Jumbo cones, Vibrapods, Mondo racks and stands, and Townshend Audio 2D and 3D Seismic Sinks. Walker Audio Ultimate High Definition Links. Various hard woods placed here and there along with numerous Peter Belt treatments.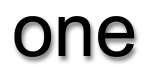 The Apparition 5.1 Reference digital cable is Marigo's less expensive digital cable. I know that sounds a bit odd when one looks at the price. And admittedly, $595 is not inexpensive, but their more expensive one is basically a very similar cable taken to the extreme, and it will cost you even more. The Apparition is encased in a woven steel mesh jacket, and it is rather stiff. The jacket makes it one of the more unusual looking cables around and the stiffness means you need to bend the Apparition to stay where you want it—and once there, it stays as put! The absence of a synthetic molded covering is no doubt a design choice related to issues of resonance, based on what I have learned to expect from its designer, resonance guru Ron Hedrick. Connections are of very high quality as well.
Taken from the Marigo website, cable features:
Custom run extreme purity 7-9's oxygen free copper conductors yields low-level detail retrieval and musicality across the audio bandwidth.

Ultra-fine gauge mono crystal extrusion process yields impressive spectral linearity.

Litz construction computer wound complex geometry for precise electromagnetic field modulation for coherence and unrestricted microdynamic and macrodynamic signal structure.

Air dielectric coupled with custom modified organic dielectric for total freedom from dielectrics based signal smearing, for truly resolving sonic purity.

Proprietary damping system applied to conductors eliminates distortions and enhances musicality.

Proprietary EMI absorbing materials incorporated into cable jacketing to eliminate last trace of spurious field contamination for utterly quiet signal transmission.
As the cable can be bent to pretty much any position, I found it easy to use. On the other hand, it is a bit heavy so one needs to pay attention to the DAC and transport as they can be moved around by the cable. This did pose a problem with the transport sitting on cones or roller balls ( it is a bit light), but with a little patience one can get things to sit just right.
As for sound, the Apparition is not the last word in transparency or detail—which is not to say that it does not let the music come through—it is just that in my system I found the details in the music as opposed to being hyped or etched onto the sonic tapestry. If you want more detail see the Dynamic Design reviews elsewhere in this issue: www.positive-feedback.com/Issue3/dynamicdesign.htm. On the other hand the Marigo came across as just right. Not oo much and not too little. The Marigo is a bit warm and rich, and as such, obliterates any digital edge or hardness. Not a bad thing. But the warmth and richness is not an issue of coloration in that it did not camouflage the music's truth, just that it sounded a touch less lean and analytical than some other cables. Enough so that I found this a great match for my set-up. It is also very well balanced, top to bottom, meaning that is is as extended top to bottom as any other cable I heard, with no noticeable hills or valleys to color the music. Need to roll off the top end to address Digital's shortcomings? Look elsewhere.
Some cables will give more "information," but in many cases this is nothing more than added noise. This noise comes across as detail when in fact all it is doing is producing glare or crap that adds an edge to the music. Not here. The Marigo is smooth and grain free, and as clean sounding as any digital cable I have heard. No noise, just signal.
Like I said, the Apparition has that warm, velvety sound that makes me want to listen to disc after disc. Actually it sounded very similar to the JPS/Audit/Tactic chain, but without the Audit and Tactic, which means Ron has figured how to make the cable do what the Audient devices do. Talk about refinement and engineering! The Marigo is clearly not susceptible to reflections and external interference—which the Audit and Tactic were designed to eliminate. Unfortunately, Audient is long gone so anyone needing these devices is out of luck. The Marigo though, makes using these a moot point.
The Marigo is not as transparent as some, but this does not mean that it does not allow details to pass through. The details are there, but they are not "spot lit" or spectacular. The Marigo has that easy way about it. The music is just there to enjoy. In a word, wonderful. Not cheap, but usually the best never is.
Now the issue is with the move to SACD and single-box players (me included with the Cary 306/200 www.positive-feedback.com/Issue2/cary306.htm) where does that leave a high ticket item like the Apparition (you can throw the Dynamic Design cables in the pot as well)? Well, there will always be audiophiles looking for the best and two-box digital set-ups still have a loyal following. Are they the way to go? Problems arise with a multi-box digital rig (heck mine was the worst example of box after box) and going to a single box player does eliminate much of these issues. On the other hand one can really push the envelope when there is a whole box to fill with just a DAC or transport. Truth be told, if I were to stay with my two-box approach, the Marigo would be at the top of the list to audition. Recommended. Dave Clark
JOHN BRAZIER'S SYSTEM
LOUDSPEAKERS
Sennheiser HD 600 headphones.
ELECTRONICS
EarMax Tube OTL headphone amplifier.
SOURCE
Rega Planet (transport only), Perpetual Technologies P1A Digital Correction Engine and a Perpetual Technologies P3A Upsampling DAC (both with IS2).
CABLES
Acoustic Zen Silver Phantom digital cable and Acoustic Zen Matrix Reference interconnects.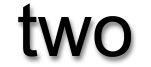 The Apparition 5.1 Digital Interconnect is one hefty cable, enveloped in a metal weave that remains in whatever position you need. Whether this is good or bad is up to you, but I liked it because the cable stayed where it was put, without my having to reorganize my components. The construction is top notch. The Marigo Audio website doesn't offer much in the way of technical information. That being noted, I can tell you how it sounds.
There is plenty of detail. It made me recall the first interconnects that made a difference to me: Kimber Cable Silver Streaks. Detail was their cornerstone. I knew these cables made a big difference when I could suddenly hear the scraping of fingers on steel guitar strings, not necessary a good or a bad thing. I have since moved away from such a hyper-detailed preference for a more mellifluous one, but the Marigo tempted me back. I heard those fingers sliding along the steel strings, but it was more tolerable, less exaggerated. The edge had been removed, but all the information was there, which I liked.
The sound is polished, by which I want to connote professional and mature, not "bright". This cable makes no excuses for itself. It is not for everyone, and doesn't try to be. It has a pace and clarity I have never heard before. Every CD I listened to sounded different, not necessarily better, but different. Tunes that were not previously toe-tappers somehow had me going. This cable is fast.
The Marigo is both delineated and angular. There is clear separation of all the elements that make up the musical piece. By "angular" I mean lacking in decay, but I don't want to put a negative spin on what is not all that bad. It is simply the nature of this digital cable to give you what is on the track. Notes stop clearly, as opposed to stopping short and truncating the full experience, which this cable does not do.
The bottom end was as deep and tight as I have heard. I am tempted to state different AND better, but in the end, "better" is too subjective. One of my faves is the deep resonating vocal of Greg Brown. With the Marigo, his voice was as deep as I had heard it in the past, but had control and stability I had not heard before.
If you're looking to clean up a muddled digital front end, this cable may be for you. John Brazier