JIM GRUDZIEN'S SYSTEM:
LOUDSPEAKERS
Zingali Overture 3B.
ELECTRONICS
Denon AVR-3801 receiver.
SOURCE
Arcam DiVA CD72T CD player and a Pioneer DV-414 DVD player.
CABLES
XLO/PRO 100 interconnects and Ultralink Audiophile Reference Series speaker cables.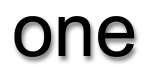 I fell in love with the Ruark Prologue II loudspeakers at CES this past January. There was so much to like about them—they possessed the looks, sound, build quality, and price that I am looking for. When I asked the rep how much they were, he said $2000. I looked him in the eye and asked again. Same reply. I was surprised, to say the least. After hearing many speakers at the show, many of which were more expensive, the Prologues sounded as good or better. This had me wanting to hear them in my own home, with my own electronics. Well, I got to listen to them for about a month. What a treat.
Each speaker has two 7-inch bass/mid drivers with paper cones and high-loss pure rubber surrounds, and a 1-inch ferrofluid-cooled textile dome tweeter. Frequency response is 42Hz-22KHz, impedance is 8 ohms, sensitivity 90dB, and they weigh in at 39 1/2 lbs., with four finishes available (natural cherry, natural oak, red cherry, and black oak). The review pieces came in natural cherry and were very attractive. The construction is first rate, of MDF construction with internal enclosures and non-symmetric bracing. They're built like battleships, put together with careful attention to detail, all seams fitting perfectly. They even have a stamp on the back from the Guild of Master Craftsmen. These aren't just speakers—they're fine furniture.
Before I describe the sound of these speakers, let me say that I had just unhooked a bitchin' pair of Dynaudio Contour 3.3s from my system. So as to not to compare the Ruarks directly to the Dynaudios, I turned the system on and left the room for a few hours to get the Dynaudios' sound out of my mind. When I came back, the Eagles' Hell Freezes Over CD was playing, and sounding great. Don Henley and Glen Fry's voices were reproduced absolutely as I remembered hearing them live. The guitar playing was very detailed; each pluck and strum kept me wanting more. With Mary Black's No Frontiers CD, you could hear the emotion in her voice. Nothing was harsh or bright. There was excellent detail in the instrumental passages, with each instrument clearly distinguishable from the others. I love this quality, as I tend to listen rather analytically. This is a vestige of my studying and playing of the clarinet for many years during my early adult life. Israel Kamakawiwo'ole's, Facing Future CD is an excellent test for all kinds of equipment. Iz's voice can be a little crispy at the top with certain equipment, but with the Ruarks his voice was smooth and rich, with wonderful detail. His ukulele sounded clear and precise, as if I could see his fingers moving along the strings. I sat back, relaxed, and enjoyed the CD as if he were performing just for me; the only thing missing from this intimate presentation was a tropical breeze and a tall drink with an umbrella in it.
Let me share an experience I had with these speakers. I was in my study, working on my computer and listening to Israel's Alone in IZ World CD playing in the living room, when my favorite track, "In this Life," came on. I heard music in a way that I have never heard before in my house. I got out of my chair and went into the other room to listen to this amazing, lifelike sound. The ukulele playing at the beginning of the song was as real as I've ever heard from a recording in my home. This blew me away, and made me realize why I love music so much—it's all a journey along the road to the Promised Land. From that point on, every disc I played was so involving, sweet, and detailed. Nothing sounded bad.
One disc that I like to listen to is Andrea Bocelli's Romanza. While this disc has always sounded good to me, with the Ruarks his voice became more real and lifelike. It sounded like he was giving me a personal concert. I felt like I was in Rome, and suddenly had a craving for linguine, fava beans, and some nice Chianti. The rest of my review music—Big Bad Voodoo Daddy, Diane Schuur, and James Taylor—all gave similar results. The voices were smooth and realistic, giving the impression that they were there in the room with me. The horns were tight, clear, and very detailed, while the bass was deep, full, and robust.
When it was finally time to let the Prologues go, I resisted. I arranged for the next reviewer to come and get them when I wasn't home, I enjoyed them so much. I sure miss them. In my opinion, while the Ruarks are not in the same ballpark as the Dynaudio 3.3s, they aren't far behind, especially when you factor in a price difference of about $5K. The Ruarks deliver a full, dynamic sound often found with floorstanding speakers. They are forgiving speakers, and should sound good in almost any system. They can also be played loud with relatively low power amplifiers, given their 90dB sensitivity rating. I found them to be extremely involving, and versatile, as they would make an excellent choice as main speakers in a home theater setup. They are, overall, the best speakers I've heard in my home to date, especially when you looks and price into consideration. If I had $2000 available to spend, these puppies would not be going back to jolly old England!!! Enthusiastically recommended. Jim Grudzien
LARRY COX'S SYSTEM
LOUDSPEAKERS
ATC SCM 20.
ELECTRONICS
Majeel Labs Pristine S-10 amplifier and E.A.R 864 preamplifier.
SOURCE
Audio Note CD3 CD player.
CABLES
Ensemble Dynaflux and Calrad balanced interconnects. Speaker cables made from Belden 1219A wire & IXOS 6003a.
ACCESSORIES
API Power Pack. BDR cones.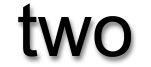 Here's what often happens at audioMUSINGS—it takes us a long time to review gear because at least three people need to listen to it. Not every manufacturer or importer can afford to lend gear indefinitely, so each of us gets it for only a short time. Just as you're getting the hang of something, it's time to move it along. Such was the case with the Ruark Prologue II speakers. Two days before it was time to send the speakers on to the next reviewer, there was a dramatic transformation, toward the awesome. I'm not sure whether the transformation was permanent or temporary, real or unreal, but the Prologues never sounded bad, so the question is whether they are merely good speakers or extraordinary ones.
Their build quality is excellent. They do not look or feel the least bit flimsy. Their cabinetry is beautiful; they are sculptures as well as speakers. Their sound quality is "British," in that it is never offensive, beamy, or paint-peelingly peaky, or peaky at all. Instead, these are speakers that you can enjoy. Change electronics, cabling, or what have you, and you change the sound somewhat, but it never veers from being enjoyable. Many reviewers laud speakers or amplifier that change complexion and performance completely when a butterfly flits outside your neighbors' door. This "transparency" is said to be something good. We've had some products for review that are "transparent" and damned hard to live with—change something and what was good is now awful. The Ruarks, on the other hand, will probably match at least decently, if not extraordinarily, with everything out there. They will give you nice performance, no matter what.
With your choice of several veneers, the Prologues will fit into almost any room, and their good but not REALLY deep bass performance will be a good acoustic match with most rooms. They are front ported, so you can place them up against the wall and not overload them as much as you would rear-ported speakers. Their bass is not dry and leathery, nor is it voluptuous and overblown. It is propulsive. Rhythm doesn't leap out like it does with Naim gear, but the Prologues could be a match for those with a taste for dance music. In my room, with a 100-watt class "A" amplifier, I never got chest thumping bass out of them, but then I never played any recordings that have it. This might seem a stupid comment, but there are certainly amplifiers and speakers that have overdone, exaggerated bass.
The midrange had a very rich timbre, though it was slightly wooly in the initial stages of listening. It was here that the transformation of the speakers took place. Throughout the approximately two weeks I had them, the sound was enjoyable, though not in the same league as the twice-the-price ATC SCM 20s. The Prologues were "nice" sounding, but a bit opaque. The ATCs were faster, providing more clarity and aliveness. Just before it was time to pass the speakers on, though, there was that sudden increase in clarity and leanness that opened up the details of music in a cornucopia of information. The detail was not like knives headed toward you, but like a very, very precise tailoring of the sound. Music leaped out of the speakers like a live performance. I'll confess I started wondering whether the Prologue IIs were the superior speakers, then it was time to pass them along.
Reviews aren't supposed to end there. I'm sorry, but the listening did. As I said at the outset, I can't provide a definitive critique of the Prologue IIs. I'm flummoxed, too. Run out and listen now. Larry Cox