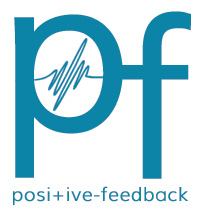 You are reading the older HTML site

Positive Feedback ISSUE

30
march/april 2007
AudioKarma Fest 2007 - Part 2
by John Acton
In the IDS by RRussell/Haig Audio room, Ken Haig and Dennis Adair were demonstrating the IDS-25 Loudspeaker System ($18,900 including outboard equalizer). The very tall and slender IDS-25 incorporates a line-source of twenty five 3.5" drivers run full-range with no crossover. Utilized in conjunction with its dedicated equalizer, the speaker is rated for full 20 Hz = 20 kHz response and very high power handling. Haig and Adair were running the IDS-25s with a full McIntosh system, including MC275 tube monoblock amps, MS300 Music Server, MDA1000 DAC and MCD1000 digital transport. Listening to the IDS-25s playing Patricia Barber, I was astounded by the outstanding extension at both ends of the frequency range and superb overall resolution. The only criticism I had revolved around the slightly hot top octave. Soundstaging was good, but I would have liked to have heard the speakers in a larger room with some more space around them.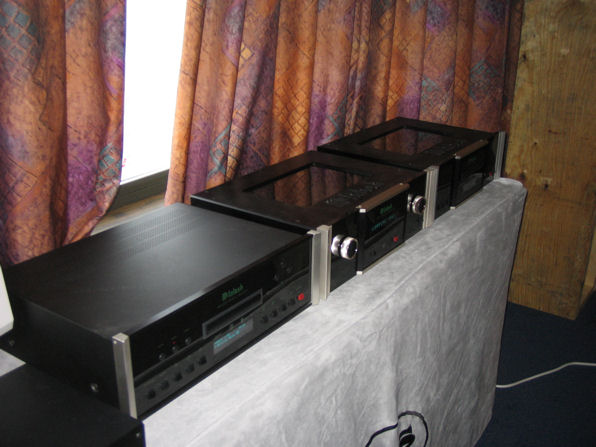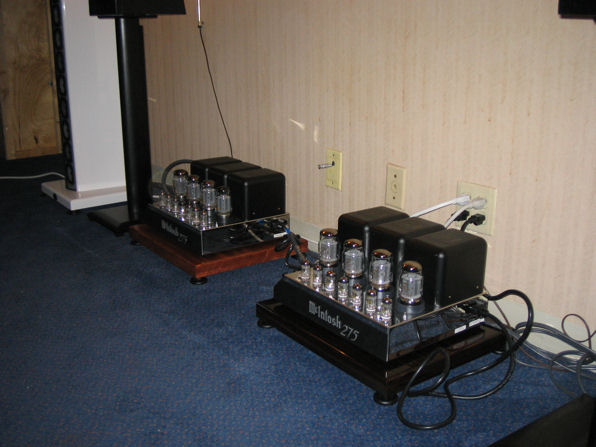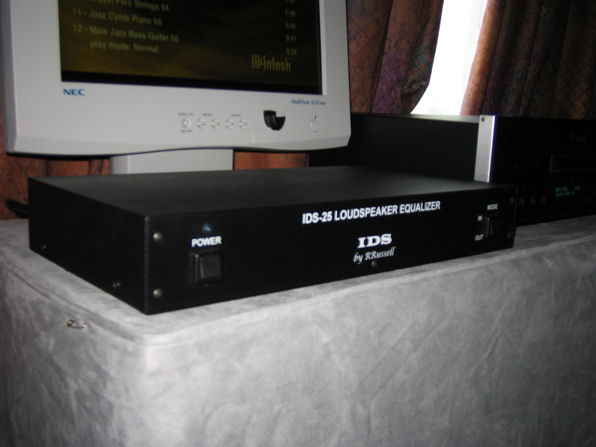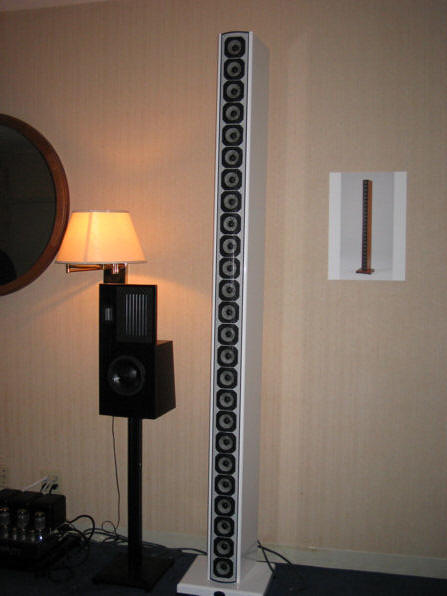 Walking into AudioKarma member Kegger's room was akin to walking into a mad scientist's laboratory. Part tinkerer, part genius, Paul McKechnie displayed a myriad of modded vintage and DIY kit. Going around the room, McKechnie introduced me to his creations—a modded Dynaco ST70 tube amplifier, with new front-end; a heavily modded Harman Kardon "HKegg" Citation V tube amplifier, with EL-86 driver tubes, new power supply, and adjustable bias; a Kegger DIY 76 preamp, replete with outboard power supply. Speakers included ADS 880s and Realistic Minimus 7s.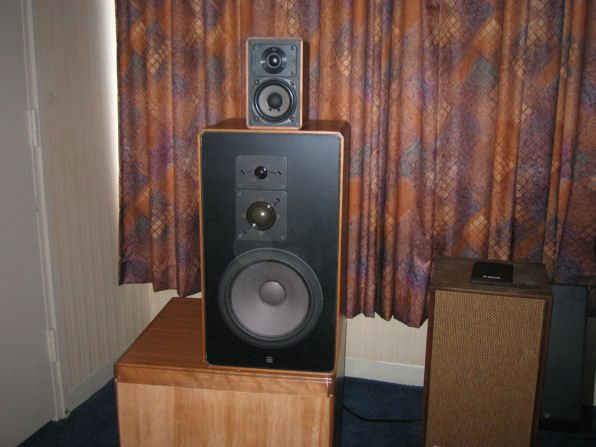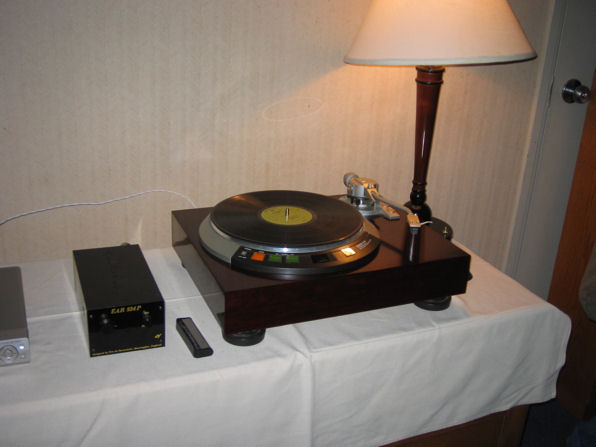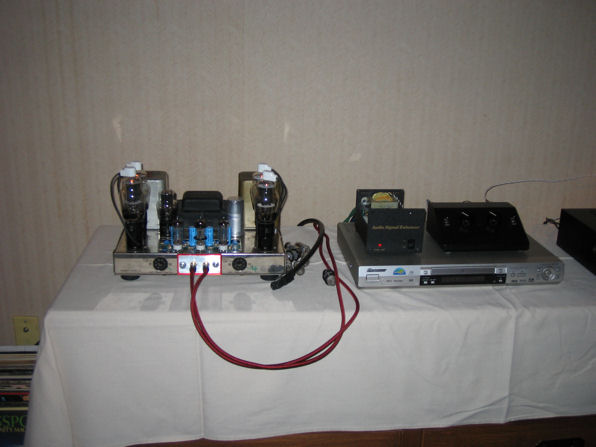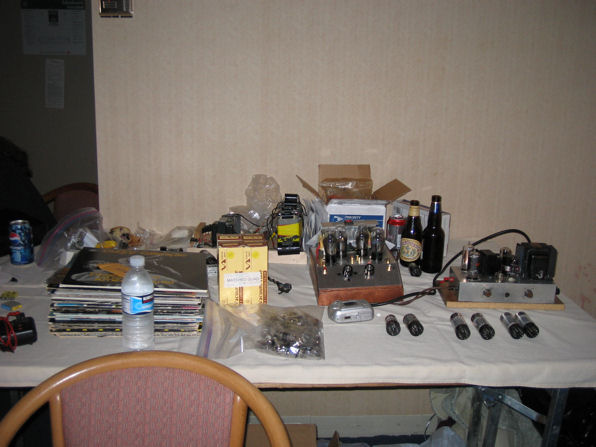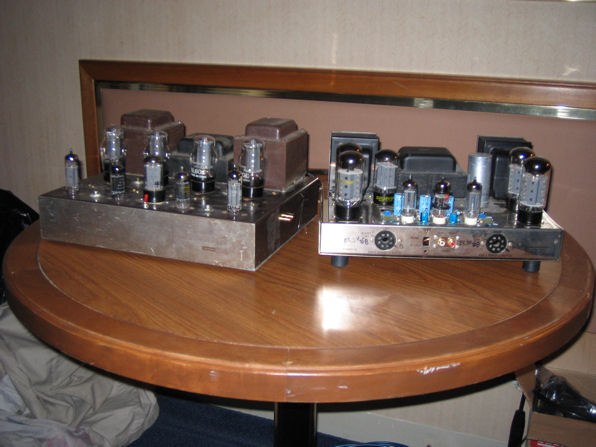 On active duty were the aforementioned ADS 880 speakers, powered by an Aerosound tube power amp, employing TO300 transformers and TB6BG6G output tubes in a Dynaco ST70 chassis. For digital playback, Kegger utilized a Pioneer DVD/CD player, coupled with a modded Audio Signal Enhancer tube buffer. For analog, Kegger employed a Denon DP-62L turntable and modded EAR 834P phono preamp. Switching and attenuation duties were handled by a Kegger DIY passive preamp. Listening to a vinyl pressing of Tracy Chapman over the ADS 880s, I heard a rich and vibrant vocal delivery. There was very little box coloration, despite the less-than-optimal speaker placement on hotel end tables.
Next up was Tetra/Superior Sight and Sound's room. Bill O'Hara of Tetra was demonstrating the 506 speakers ($9950 pre pair), driven by BAT's VK-D5SE CD player ($6500 with 6H30 tube output stage), VK-42SE solid-state preamplifier ($6000) and VK-250 solid-state power amplifier ($5500). Steve Sinkoff of Superior Sight and Sound remarked how synergistic a match the BAT gear made for Tetra's speakers. I had to agree, as the sound I heard was laid-back and yet very detailed, with open and expansive soundstaging coupled to a very clear and natural midrange.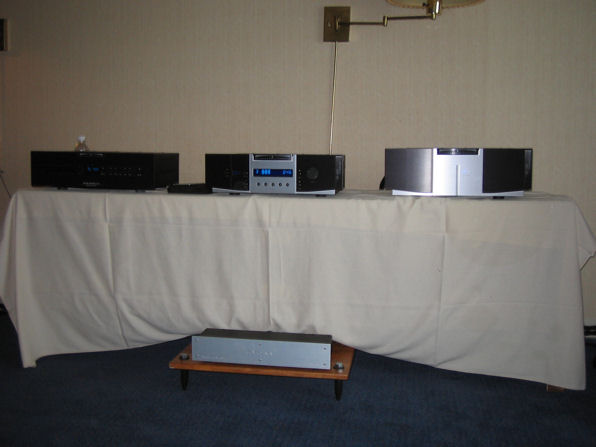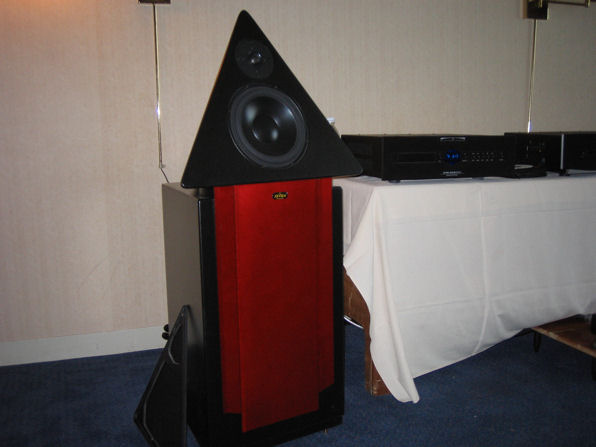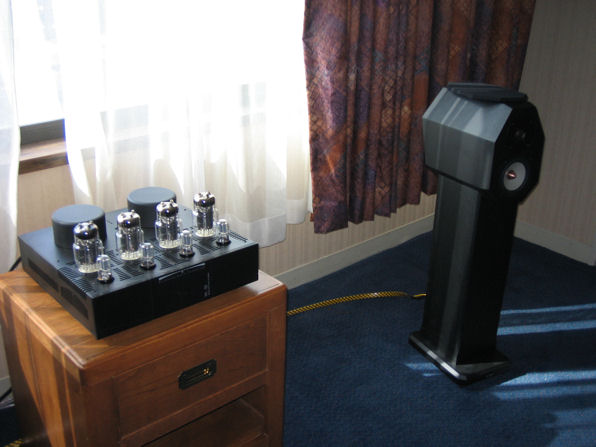 The NOS Valves room featured a mix of modern and vintage gear. Craig Ostby was demonstrating his company's VRD-45ST push-pull ultralinear tube amp ($2,199). Outfitted with KT88 output tubes, the VRD-45ST delivers 45 watts per channel. Performing preamp duties was a Juicy Music Blueberry Extreme ($1899), with a Sony C33ES CD player functioning as source. Driving a pair of modded Klipsch LaScala loudspeakers, The Doors were reproduced with great dynamics and negligible horn honkiness. I was very impressed with the terrific image focus and palpability on "Love Me Two Times."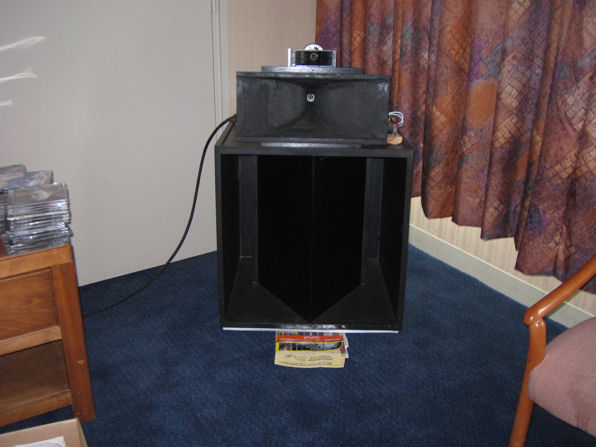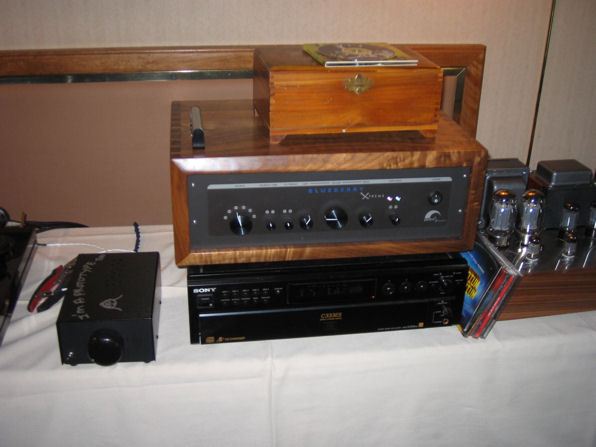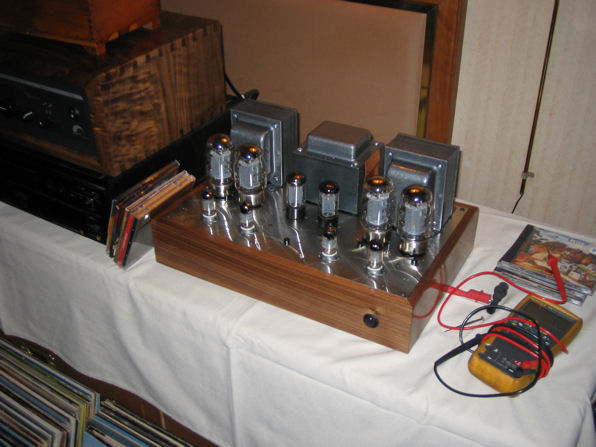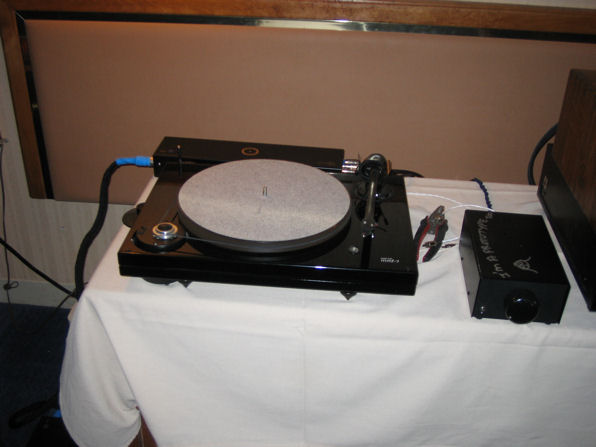 In the Salk Sound room, Jim Salk showed off his flagship loudspeaker model, the floorstanding HT-3 ($4495 per pair), matched with Audio by Van Alstine electronics. Driven by an AVA Ultra Hybrid Tube DAC ($1599), AVA Ultra SL Hybrid Preamp ($1449) and FET Valve Ultra 550 Hybrid Tube power amp ($2199), the HT-3 speakers sounded transparent and authoritative. I noted an open midrange with excellent extension at both frequency extremes, coupled with realistic soundstaging. On static display were the Salk V-3 floorstanding speakers ($3495 per pair).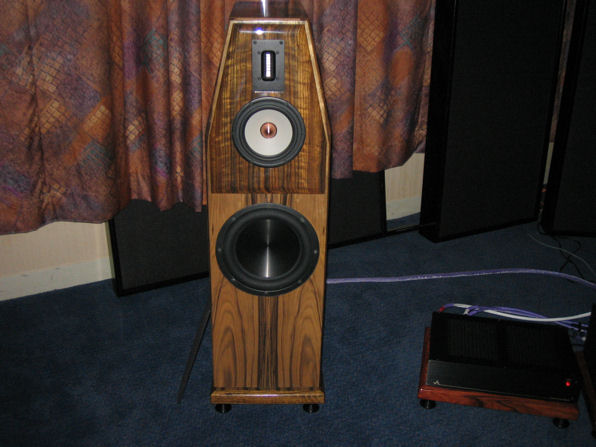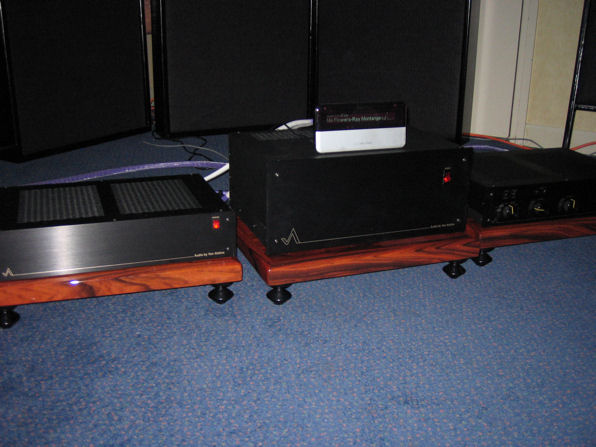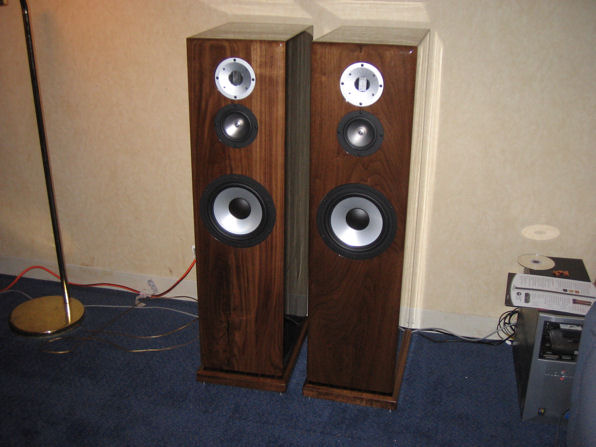 In AudioKarma member Cosmos' room, Dan Csomos partnered with Audio by Van Alstine to drive his vintage stacked KLH 9 panel speakers with a FET Valve Ultra 550 Hybrid Tube power amp, AVA Ultra Hybrid Tube DAC and Transcendence Eight Vacuum Tube Preamp ($1399 with phono option). Playing Cat Stevens on vinyl, the system was very rich and smooth sounding. Dynamics were uncompressed, and while the frequency extremes were not as fully realized as in some of the other rooms at the AKFest, the midrange was truly magical.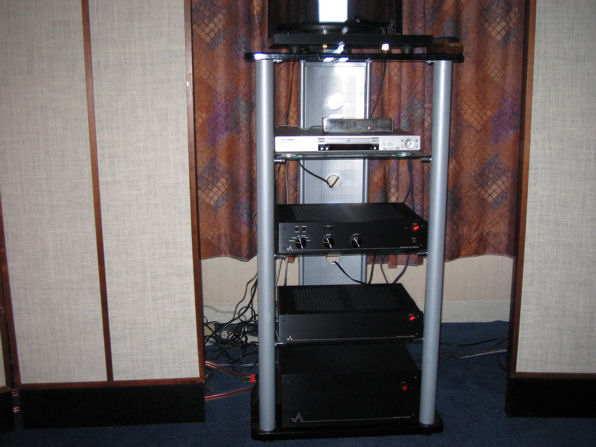 Walking into AudioKarma member Squidward's room, I experienced a sentimental moment as I spied a pair of vintage Polk Monitor 10 speakers. Nearly 20 years ago, I happily owned a pair of these Polk speakers in 10B incarnation, and seeing them in Squidward's room brought me right back to that time. Squidward was driving the Monitor 10s with a Denon DP-59L turntable, McCormack Audio Micro Phono Drive, Toshiba DVD with modded power supply, autoformer-based passive preamp and alternatively, modded Dynaco ST35 and ST70 tube amps. Playing a Slowcoaster cut, I heard the smooth midrange and slightly diffuse soundstaging I remember so fondly from my own experiences with the Polk speakers. Bass extension from the 10" passive radiators was taut and extended.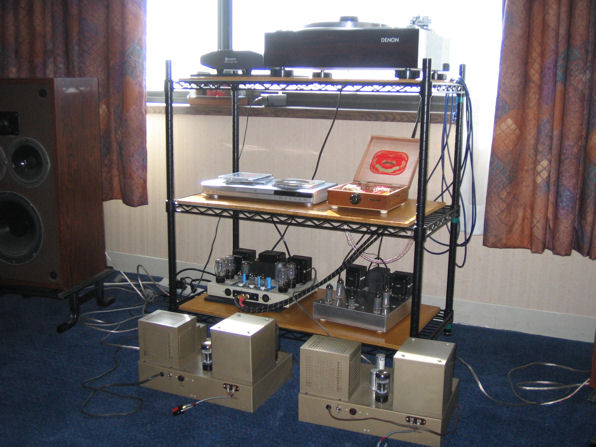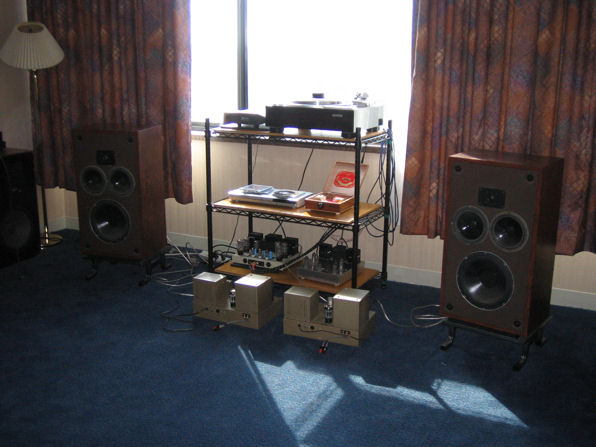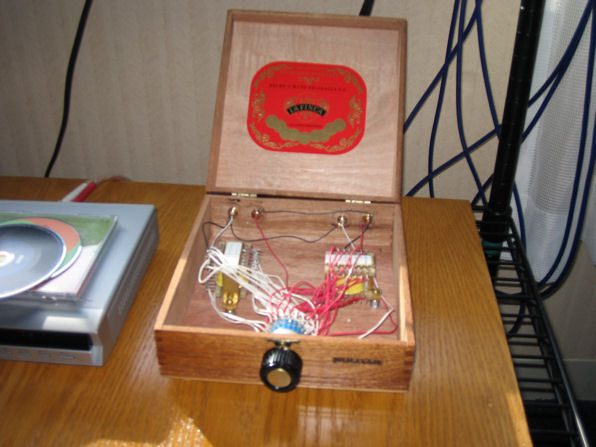 AudioKarma member MarcusIII (aka Mark Amyamazaki) was showing off a beautiful pair of DIY speaker featuring dual poly cone woofers, metal midrange domes and HEIL tweeters, complete with his own proprietary crossovers. Amyamazaki mated his speakers to a Sony CD changer/computer-based music server, Monarchy Audio digital upsampler, California Audio Labs tube DAC, and Harman Kardon Citation II amplifier. Listening to Amyamazaki's system, I was struck by the uncolored and natural reproduction of vocals and saxophone on a track by Morphine. Listening to Michael Hedges, the soundstage was open and expansive, and the acoustic guitar, woodwinds and nature noises were uncannily realistic.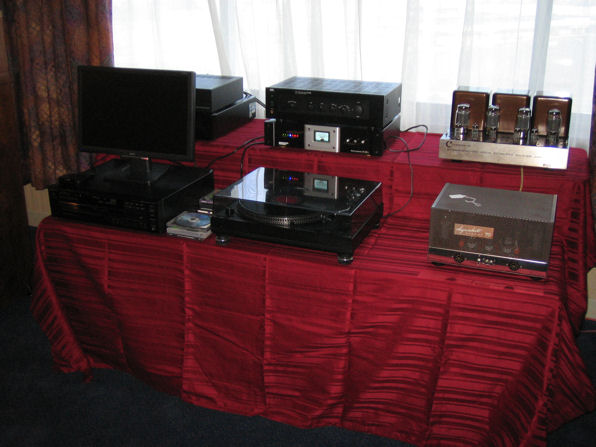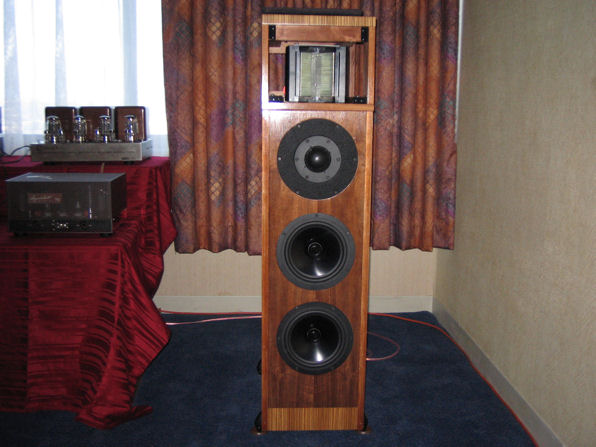 AudioKarma member Retro Stereo (aka Greg James) offered listeners a choice between Acoustic Research AR9 and Thiel CS3.6 loudspeakers. Driving both pairs of speakers was a system comprised of Pioneer SPEC-2 power amp, Pioneer SPEC-1 preamp, Behringer active crossover and Harman Kardon DVD player. Listening to Coldplay over the AR9s, I heard a rhythmic and dynamic presentation, coupled to a wide and expansive soundstage.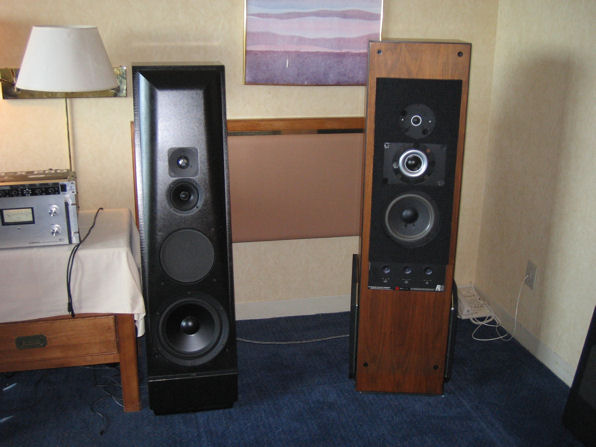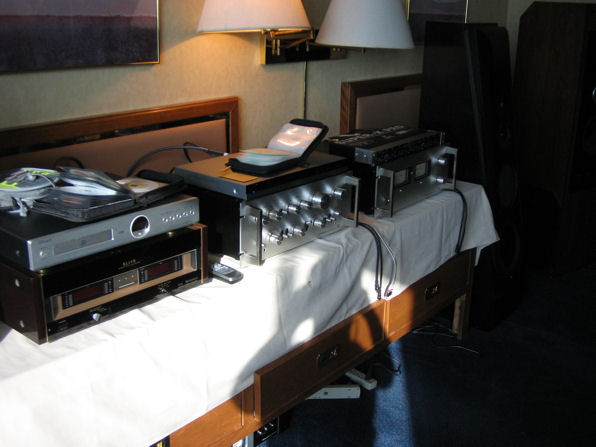 In AudioKarma member Speedle's (aka Bryan Gillett) room, I discovered a multitude of vintage components and speakers. Gillett was demonstrating an impressive pair of DIY speakers, mated to a Denon integrated and Squeezebox/Entec DAC. Playing Massive Attack, Gillett's rig proved to be a great rock-n-roll system, with great imaging focus and deep, well-controlled bass.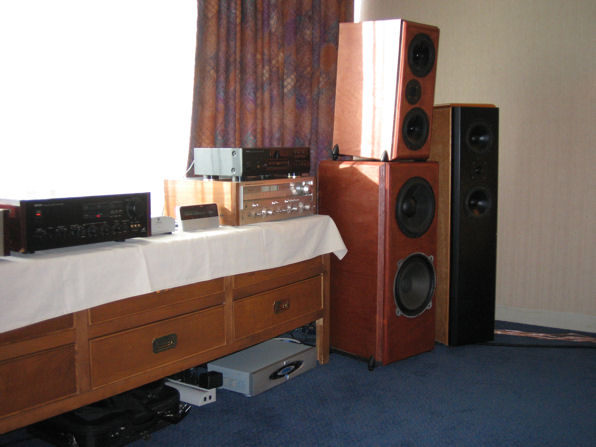 Black Swamp Audio (aka Brad Self) was playing the formidable Tannoy DMT15 Mk II monitors, driven by an Ultra Fi I'O 845 10 wpc SET tube amp ($6250), Acoustic Solid Solid Machine Small turntable ($2900, including arm and cartridge), with passive preamp. Jazz played back on Self's system was seductive sounding, with a great glow and intimacy to the saxophone and piano.
In the Manley Labs/Venus Hi-Fi room, Albert Schippits of Manley debuted the stylish System Audio Ranger loudspeakers ($4000 per pair). Driving the Rangers was a pair of Manley Mahi monoblock tube amps ($2500 per pair), coupled to a Manley Steelhead phono preamp. Manley proved yet again that tubes can rock, with Morphine sounding warm, dynamic and involving.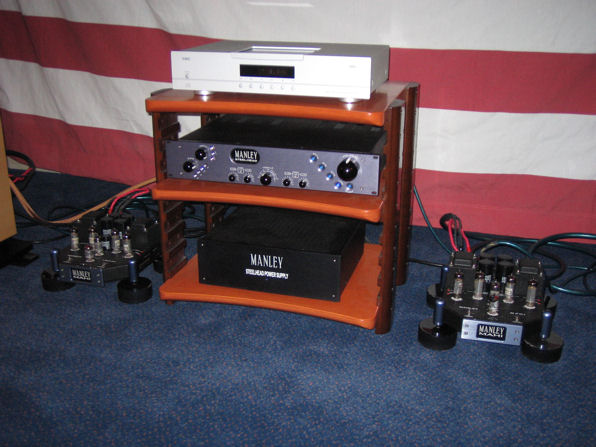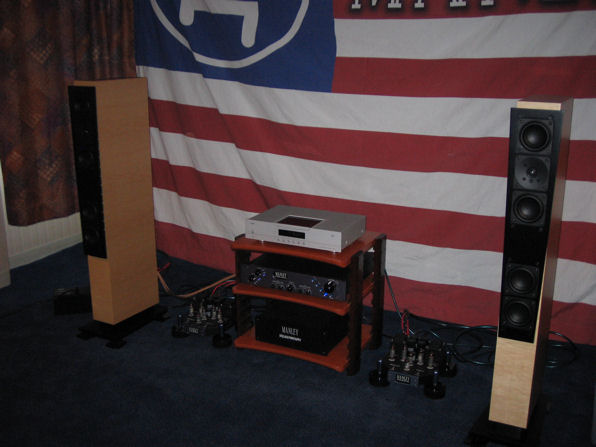 Brian Bowdle of Venus Hi-Fi demonstrated the new Cain & Cain Wall-o-Sound single-driver horn-loaded loudspeaker ($3300 per pair). Driven by a Melody I300B SET tube amp ($2900) and Melody CD-M10 CD player ($2650), the Wall-o-Sounds were atmospheric and immediate sounding on an Air cut, and dynamic sounding on a Flaming Lips cut. I was impressed with how big the Cain & Cain speakers sounded, despite their smallish drivers.