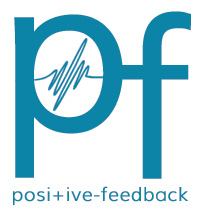 You are reading the older HTML site
Positive Feedback ISSUE
30
march/april 2007
Prokofiev
by Steve Francis Vasta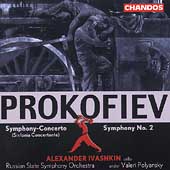 Prokofiev: Symphony No. 2, Op. 40; Symphony-Concerto, Op. 125, Alexander Ivashkin, 'cello (in Op. 125); Russian State Symphony Orchestra/Valeri Polyansky. Chandos CHAN 9989 (79.38)
The Prokofiev Second, a product of the composer's youthful "modernist" period, is a tough nut to crack. The composer's own quote about it—"I have decided to write a symphony made of steel and iron"—hasn't done its interpreters any favors; neither, probably, has the existence of a Prokofiev ballet whose title is generally rendered in English as "The Age of Steel." The various Russian performances I've heard, and Martinon's Vox account, are all unpleasantly "primitive" and astringent, emphasizing the score's noise rather than its music. Only Zdenek Košler's Supraphon recording (once available Stateside on a Pro Arte LP) offered something better, lightening the textures of the dense, dissonant tuttis, bringing out a hitherto unsuspected lyrical element in the score. And if Walter Weller's Decca account wasn't as strikingly individual, it at least projected the music with polish and depth.
Valeri Polyansky's performance sounds, at first, like it'll make a further, distinctive contribution to the discography: the conductor has a sure feel for the dynamic, bounding gestures of the opening theme-group, shaping them firmly and with clear purpose. But, as the textures become more complicated, the manner becomes progressively more shrill and undifferentiated, with the brass-dominated tuttis registering as so much purposeless banging.
The second movement offers more variety of sound, along with a clear theme-and-variations structure. The oboe's opening theme sings nicely, but its accompaniment sounds as if it could use a bit more breathing room. (And Chandos's favored ambience, while not producing muddy or harsh results as it has in the past, tends to thicken this sort of low-strings-and-clarinet texture, such as Prokofiev favored.) Later on, the woodwinds spin lyrical lines of aching beaut—the principal clarinet once again walks away with the expressive honors—but the recorded sound recesses accompanying detail: soft string phrases seems particularly apt to evanesce into the background. No challenge to Weller or Košler here, I'm afraid.
The Symphony-Concerto, cast in Prokofiev's most cantabile and dramatic symphonic style, is a different story altogether, and Alexander Ivashkin has a nice go at it. His assets include a big, rich tone on the lower strings—comparable to Rostropovich's in color and power, if not in sheer vibrant amplitude—and a melting way with the high, yearning lyric phrases. In some of Ivashkin's passagework, however, we hear more bowstroke than actual tone, with the quick triplets near the end producing an unfortunate "scrubbing" effect. Polyansky's accompaniment is solid and understanding, but the engineering again thickens the sonority, just enough to dilute the composer's contrasts of color and texture.
No doubt we'd enjoy this performance in concert, but the disc competition is fierce: Rostropovich's nonpareil rendition, with Sargent's clear accompaniment (EMI), and Isserlis's heartfelt account, with smudgy support from Järvi (Chandos). Pass this one by, then, but look forward to further recordings from this promising player.