Nearly all high-end audio companies employ some manner of trickle-down technology, whereby design elements from their top models filter down into their lower level offerings, but few embrace the concept as whole-heartedly as Memphis, Tennessee-based loudspeaker manufacturer, EgglestonWorks. Regardless of whether you spend $100,000 for a pair of EgglestonWorks' top-of-the-line Ivy loudspeakers, or $3500 for a pair of the entry-level Isabels, you get the same exact speaker drivers, crossover components and internal wiring. Sure, as you move up the EgglestonWorks line, cabinet construction becomes more complex and the number of drivers increases, with resultant sonic gains in dynamic expression, power handling and bass extension, but the general voicing remains consistent across all models.
Ostensibly an updated version of the original Fontaine monitor, The EgglestonWorks Fontaine II loudspeaker represents a significant departure from its predecessor. Where the original Fontaine was a large, stand-mounted monitor, in its second incarnation, the speaker has been transformed into a small, elegant floorstander. To reduce weight and make placement easier, the Fontaine II eschews the earlier model's employment of granite panels on the speaker's sides. While the same drivers are utilized, the Fontaine II adds a true crossover to the design, as opposed to running the woofers full-range as done in the original Fontaine.
The Fontaine II loudspeaker is a two-way, three-driver design, and makes use of very high-quality drivers sourced from Morel and Dynaudio. The two Morel 6" damped polymer composite woofers feature over-sized 3" voice-coils and double magnet construction to optimize linearity, dynamic tracking and power handling. The Morel woofers operate in parallel up to 2kHz, where they cross over to a 1.1" Dynaudio Esotar tweeter. The Esotar utilizes a silk dome and approximates free-air loading via an oversized vent on its pole piece and an aperiodic damping chamber. Like the Morel woofers, the Dynaudio tweeter is designed for extremely high power handling coupled with low distortion and superior linearity at all power levels. The Fontaine II's crossover is of commensurate quality, employing Hovland MusiCap capacitors and Vishay resistors in a 2nd-order, 12 dB/octave configuration. These electrical components were chosen by EgglestonWorks for their sonic transparency and power handling qualities. All internal wiring is by Transparent Cable. Single-wire cable connections are provided via a pair of Cardas five-way rhodium binding posts. Unlike some of the more expensive EgglestonWorks loudspeaker models, which utilize Isobaric and modified transmission-line loading for the bass and midrange drivers, the Fontaine II makes use of conventional bass-reflex loading for its woofers via dual ports located on the rear of the cabinet.
The Fontaine II's cabinet walls are comprised of two five-eighths-inch thick MDF wood panels glued together with a special dampening compound designed to reduce vibration and resonances. Combining the dual MDF panels with this dampening compound reduces cabinet vibration by an order of magnitude over just the MDF alone. A precision CNC lathe is used to cut the panels to an exacting tolerance of four ten-thousands of an inch. The cabinet slopes back five degrees on both the front and rear to time align the drivers and assist with the breaking up of internal standing waves. The top of the cabinet is quasi-trapezoidal in shape to reduce the effects of diffraction and enhance aesthetics. In order to further banish the pernicious influence of resonances, each Fontaine II cabinet is liberally stuffed with a non-settling acoustic material known as AcoustaStuff.
After construction is completed, each Fontaine II cabinet undergoes eight hours of finishing, during which time a dedicated EgglestonWorks craftsman performs several stages of sanding and polishing to attain a flawless appearance. The standard EgglestonWorks finish is piano black, with other finishes available by special order. The included grille cloths affix to the Fontaine II cabinets magnetically. Four massive spikes are included for coupling the cabinets to the floor, and upon request, EgglestonWorks can provide spike coasters for users with hardwood floors.
Each EgglestonWorks Fontaine II loudspeaker measures 41" high by 8.5" wide by 14" deep, and weighs 62 pounds. The stated frequency response is 41Hz - 24kHz (+/- 3dB). The nominal impedance is 8 ohms, with a minimum rating of 6.27 ohms. Sensitivity is 89.6dB, and power handing is 200-watts continuous, with 1000-watts capacity for short-term transients. EgglestonWorks provides a six-year warranty on all its products.
Given that the majority of EgglestonWorks' loudspeaker offerings are large and very heavy, not to mention expensive, it's not surprising that the company packs these products in crates or crate-reinforced boxes, and transports them via consignment freight shippers. What did surprise me was that this practice is also extended to the smaller, lighter and less expensive Fontaine II model. The Fontaine II speakers arrived at my door in perfect condition via consignment shipper. The packaging was outstanding, with each speaker packed separately in large cardboard boxes with wood crate pallets on the bottoms. Inside the boxes, the speakers were wrapped in plastic and surrounded by copious amounts of soft foam for additional protection against any shipping-induced trauma. My Fontaine II speakers were finished in the standard piano black, and the appearance was simply exquisite.
The manual that comes with the Fontaine II loudspeakers is very thorough, addressing such topics as speaker connections, placement considerations, driver break-in and cabinet finish maintenance. The only nit I would pick is that some of the information contained in the manual appears to be carried over from the previous Fontaine model and is no longer pertinent to the current Fontaine II incarnation.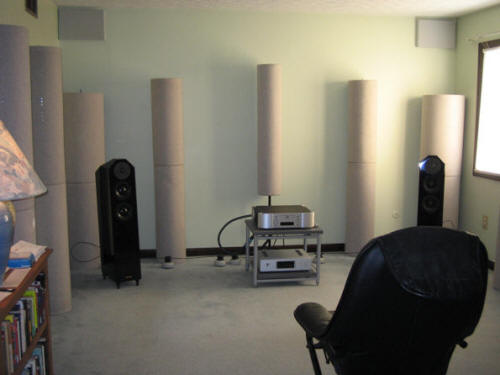 The manual states that EgglestonWorks speakers are designed for placement closer to room boundaries and farther apart from each other than is typical for other loudspeakers. My experiences confirmed this completely. Placed well away from the back walls, the Fontaine II speakers sounded bloated and hollow, with an excess of reverberation. I finally settled on a distance very close to the recommendations outlined in the manual, with the rear of the cabinets approximately 23" from the rear wall. Toe-in is also critical to optimizing the Fontaine II's imaging prowess and tonal balance. After considerably more experimentation than I'm accustomed to, I ended up placing the Fontaine II speakers 30" from the sidewalls, 36" from the rear walls, 8' 2" apart and 8' 9" from my ears, all measurements taken from the tweeters. I toed the speakers in so that their axes crossed about three feet behind my head. The spikes provided with the Fontaine II are simply the best I've ever encountered, allowing for very precise leveling of the speaker cabinet. In my room, with its slightly uneven floor, the spikes allowed me to easily ensure that the two speakers were properly leveled and positioned at the exact same height relative to one another.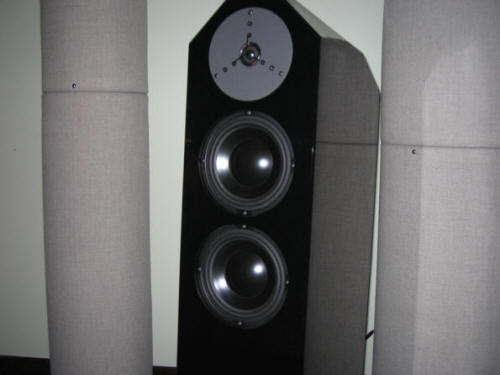 The Morel and Dynaudio drivers utilized in the Fontaine II speaker require a significant amount of break-in before attaining their performance peak. Per Jim Thompson at EgglestonWorks, the factory historically used to exercise the drivers for 100 hours prior to shipment, but due to increased demand over the last couple of years, this factory break-in of the drivers is no longer typically practiced. I found that the Fontaine II speakers required well over 200 hours of playing before shedding the flat and shut-in presentation I experienced upon listening to them right out of their boxes.
During the course of this review, my system comprised a Simaudio MOON SuperNova CD player, paired with Ayre AX-7e and Simaudio MOON I-7 integrated amplifiers. All components were supported on a Solidsteel 6.2 audio rack. Cabling was by Audience and Ecosse, with power cords by Custom Power Cord Co and Ecosse. Sharing the room with the EgglestonWorks speakers were a myriad of ASC Tube Trap and Studio Trap products.
Once I had optimized the placement of the EgglestonWorks Fontaine II speakers and suffered through the lengthy break-in process, I was rewarded with a sound that was utterly pristine and transparent. The Fontaine II speakers were extremely clean, quick and dynamic, qualities I more readily associate with an electrostatic design than a conventional dynamic one. Listening to the lengthy title track from Vangelis Chariots of Fire soundtrack CD (Polydor 800 020-2), I was amazed at how sublimely the Fontaine II speakers rendered the tonality and dynamic envelope of the acoustic piano as it was juxtaposed against the percussion and synthesizer instruments.
A major strength of the EgglestonWorks speaker was its coherency. From top to bottom, the Fontaine II spoke with one voice, allowing me to more easily ignore the playback system and simply immerse myself in the music. Listening to Roger Waters' Radio K.A.O.S (Columbia CK 40795), I found myself being drawn into Waters' musical allegory to a greater extent than I ever recall. It was only at the end of the album that I realized I hadn't taken a single note regarding the technical performance.
Imaging was another strong suit of the Fontaine II speakers. With placement and toe-in optimized, images were dimensional and tactile, with an in-the-room presence that was highly addictive. Tori Amos' center stage vocal on "Bells for Her" from her sophomore release, Under the Pink (Atlantic 82567-2) was beguilingly immediate over the EgglestonWorks speakers, and I was entranced by the interplay between her and the modified piano that was placed just inside and behind the right speaker. Soundstaging was likewise excellent with height and width in particular being superbly realized. In the depth department, the Fontaine II speakers performed well, with good layering of instruments in the depth field, but the overall sense of depth was slightly truncated compared to other speakers I've had in my room. Experimenting with placement, I came to the conclusion that the Fontaine II speakers' limited depth portrayal was a product of their closer-than-usual placement to the rear wall of the listening room. As with all loudspeakers, compromise is inevitable, and the minor shortfall in depth portrayal is the price one pays to ensure optimum tonal balance from the EgglestonWorks speaker.
No tweeter seems to polarize audiophile opinion quite as much as the Dynaudio Esotar, with detractors claiming that the venerable Danish soft dome unit has been surpassed at lesser cost by newer designs, while proponents claim that it still holds pride-of-place as one of the best high-frequency transducers extant. As it is utilized in the EgglestonWorks speakers, I have to side with those who extol the Esotar's virtues. With proper toe-in, the Fontaine II's high frequencies were quick, clean and extended, without a trace of grain, compression or other mechanical artifice. Elvin Jones' cymbal work on "Again" from bill frisell with dave Holland and elvin jones (nonesuch 79624-2) was rendered with remarkable air, shimmer and transparency, possessing an extraordinary level of verisimilitude and dynamism. It wasn't just well-recorded audiophile fare that benefited from the Esotar's abilities; pedestrian pop/rock recordings were also well served. Bill Ward's drumming and cymbal work on "War Pigs / Luke's Wall" from Black Sabbath's Paranoid release (Warner Bros. 3104-2) was imbued with plenty of transient snap and lifelike decay.
Within the limitations of ultimate extension, the Fontaine II's bass performance was exemplary. Taut and controlled, with no overhang or bloat, the Fontaine II's quick and rhythmic bass response did a consummate job of propelling the music forward. Listening to "Sleepless" from King Crimson's Three of a Perfect Pair (Virgin 7243 8 10122 2 2), I felt that the Fontaine II really shone in reproducing Tony Levin's stick work, helping to drive the rhythmic sense of urgency so integral to the song's lyrical message of impotent struggle. In my room, the Fontaine II's bass response extended to a solid 35 Hz or so, below which it was largely missing in action. While this was not an issue with most music, there were times when I missed that last octave or so of extension. On "Frozen North Part 2" from Radio Massacre International's Knutsford in May CD (Centaur CENCD 021), the sequencers and other deep bass synthesizer effects were robbed slightly of their power and intended effect by the Fontaine II's limited extension. I don't mean to sound overly critical, though; after all, this is one reason why EgglestonWorks manufactures its larger and more expensive loudspeakers.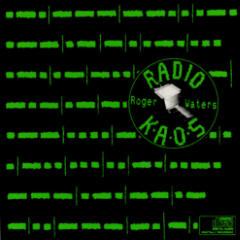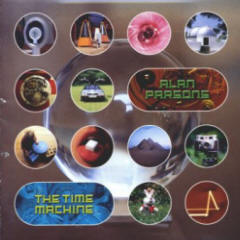 Largely neutral in nature, the midrange of the Fontaine II was just slightly forward sounding, which enhanced detail resolution and made for a very immediate and immersive experience. Still, it is in the midrange that I noted some inconsistencies in the Fontaine II's performance. The vocals and horn instrumentation on "Who Needs Information" from the aforementioned Roger Waters Radio K.A.O.S recording were beyond reproach tonally, with a perfect mix of body and bite. Likewise, Donald Fagen's vocals and Phil Woods' saxophone playing on "Doctor Wu" from Steely Dan's Katy Lied CD (MCA Records MCAD-11916) were rendered superbly. In fact, most music was reproduced by the Fontaine II with exceptional accuracy and musicality. However, due to a cabinet or driver resonance, or perhaps to some irremediable reaction to my room, there was a narrow band of frequencies in the lower midrange that was unduly emphasized. This anomaly manifested itself via a slight chesty quality to certain vocals—Stevie Nicks on "Landslide" from Fleetwood Mac's eponymous 1975 release (Reprise R2 73881), Colin Bluntstone on "Ignorance is Bliss" from Alan Parson's The Time Machine CD (Miramar 09006-23146-2) and Paul Simon on "Everything About It Is a Love Song" from his Surprise recording (Warner Bros. 49982-2). Again, out of the myriad of recordings that I listened to and enjoyed via the Fontaine II speakers, there were only a handful of examples I was able to note, and I'm still not sure if this response phenomenon wasn't related to an interface issue between the speaker and my room.
Comparing the EgglestonWorks Fontaine II to the Joseph Audio RM25si Signature Mk2 proved to be very enlightening. The RM25si Signature Mk2 represents the now-discontinued second incarnation of this august Joseph Audio loudspeaker model, with a new RM25XL version having replaced it. While in production, the RM25si Signature Mk2 loudspeakers retailed for $3599 per pair. Compared to the Fontaine II, the RM25 Mk2 was slightly warmer and more laidback sounding, and possessed significantly greater bass extension. The RM25 Mk2's midrange was not as forward sounding as that of the Fontaine II, and as a result, the Joseph Audio speakers seemed to have a slight edge in musicality, whereas the EgglestonWorks tended to excel in detail retrieval and resolution. The two speakers' imaging capabilities were both superb, but their respective soundstaging presentations differed, with the Fontaine II surpassing the RM25 Mk2 in terms of stage height and width, and the RM25 Mk2 taking the lead in recreation of soundstage depth. Both speakers had extended and grain-free treble response, but the Fontaine II surpassed the RM25 Mk2 with its more dynamic and airy presentation. While the Joseph Audio and EgglestonWorks are both superb performers, they do differ enough in their tonal presentation that careful auditioning is warranted to ensure the best match to one's system, room and sonic preferences.
Beautiful in appearance and technologically advanced in design, the EgglestonWorks Fontaine II is an impressive performer. The Fontaine II's transparency, dynamism and powers of resolution make for an immediate presentation that engages the listener, immersing them in the musical experience. The Fontaine II is finicky regarding placement and doesn't have the bass extension of some of its competitors, but properly set up, it rewards the listener with a remarkably coherent and agile recreation of the musical event that is rare in loudspeakers in its price range. Perhaps the highest praise I can bestow upon the Fontaine II is that, with it in my system, I've been listening less to recordings and more to music. John Acton
Fontaine II loudspeakers
Retail: $5500/pair
EgglestonWorks
web address: www.egglestonworks.com