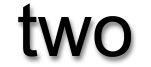 These amps have received a lot of press over the last couple of years, so, I really do not feel compelled to get into all the details of this "V2". One needs only to read Bob Levi's or my original reviews, or any one of the many out there to get the gist of NuForce's complete product line. Suffice it to say, the folks at NuForce have "tweaked" their platform again and I use the term "tweaked" very loosely because it is my humbled opinion that this V2 has obtained a new level of performance that is quite impressive. I think the best way to describe my experience with the V2 is by basing my opinion primarily on previous observations of the Ref SE (non V2)—then "update" those thoughts with the V2.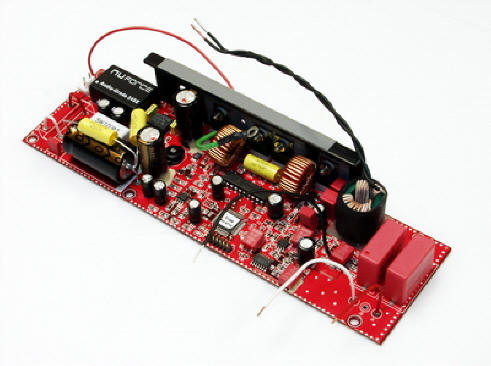 In my initial review if the stock Reference 9 SE, I wrote…
Listening to Gillian Welch's Revival disc, the simple sounds emanated effortlessly with an decidedly sophisticated touch and level refinement I have not recently heard in my home. It was as if he vocals has been lightly buffed with a soft cloth and polished like an old tea set before a yard sale. She was given new life. Not in an engineered way, though. I have reviewed an amp or two where the sonic signature was clearly engineered to sound "tubey" or "slamming" in a very inorganic way. Distinctly different is the ability of the Reference SEs to reproduce the event as a single presentation and not of discrete performance amalgamated onto one recording.
On the same disc via the V2, all the above can be said again, but there is now a blackness between the notes that gives Welch's performance an extra push towards your own suspension of disbelief that you are in fact listening to an reproduced event. Treble extension has been greatly improved, not that it needed to be, but with the V2 it is clearly superior—I cannot live without it. So much so, that if I did not know any better I would have not been surprised if I were told a ribbon tweeter were installed as part of the V2 upgrade! Welch's voice is not particularly "high" but the smoothness and effortlessness of her vocal range—floating up and down and along the lyric—possesses that "reach out and grab you" realism, and without any abrupt or edginess transitions.
I also wrote in my first review…
Take the latest effort by Dr. John, Mercenary, which is chock full of that full bodied Dr. John music. I found it to be very fulfilling and not once leaving me for want in most areas of the spectrum. The usual gritty vocals were there in just the right balance and credibility. All the while a generously large and well organized sound stage hung behind the good Doctor.
Of particular note, is the "life" the doctor's vocal took on with the V2. I had mentioned that some manufactures of solid-state amplifiers go out of their way to produce products that have a tube "sound". I am not aware if it was the design goal of NuForce to produce a "tube" sound with the V2, but it clearly does have this quality. However, it is not an "engineered tube sound" but a much more legitimate signature that comes off as if it is inherent in the recording—as opposed to being a byproduct of the amplification. Smooth and full is the best way to reference it. However, this smoothness is not at the expense of Dr. John's generally "gritty vocals".
The Reference 9 SE is a great amp and one that I had purchased for my reference. Any issue I may have had with that unit, or that I may have developed over the past year of continual use, have been removed from the equation with the V2. Where I enjoyed the SE, I immediately fell for audible superiority of the new V2. I think its greatest strength is to align its signature sound to that of a more linear design, thereby distancing itself from the "Class D" camp. Before this, one of the most impressive amps I have ever hear, of any design, was the Kharma MP-150—also a switching amplifier. With the V2, it betters my recollection of the Kharma's performance, and not by just a little.
If you were ever on the fence about all these lightweight, tiny and cool running amps making their way to the market, it is time to jump off and join the party. I cannot imagine a truly objective fan of audio and music finding these amps to be objectionable in any way. They may not suit all tastes, but even I can appreciate a good sounding amp of almost any design, while at the same time realizing they may not be for me.
Just like the Reference 9 SEs, the V2s represent an amazing value at an even more amazing performance level. I am overjoyed to send my SE in for the V2 upgrade, as you should be too. John Brazier
Post Script
When our editor posted Robert's and my review it came to my attention for the first time that I did not actually review the Reference 9 SE V2 as I had thought along, but I was reviewing the Reference 9 V2 instead. Reading the two reviews you can see that there was certainly no reason to think I was listening to anything other then a new and improved Reference 9 SE. I was floored. Not only that I allowed myself to make such an error, but that the Reference 9 V2 now out performed the Reference 9 SE! I cannot think of a better testament to the sound than that of my mistake. To think you can outperform the Reference 9 SE with an amplifier $1500 less is astounding. What is more exciting is that I have in a box at home the V2 of the Reference 9 SE!
I know what I am doing tonight!
My sincerest apologies for the confusion, and if it were not for the unbeknownst error and unwitting accolades the error has conferred upon the Reference 9 V2, I may have quietly pulled the review, made some changes, and slipped away with my tail between my legs. But the implications were too great for it to go unheralded. John Brazier
NuForce
web address: http://www.nuforce.com