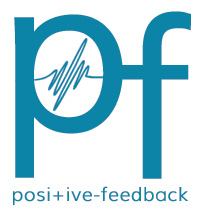 You are reading the older HTML site
Positive Feedback ISSUE
32
july/august 2007
Vaughan Williams, Symphony No.5
by Karl Lozier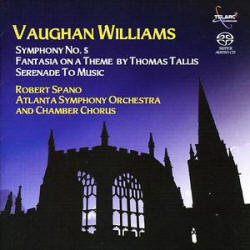 Serenade to Music - Fantasia on a Theme by Thomas Tallis. Orchestra: Atlanta Symphony. Conductor: Robert Spano. Telarc Hybrid Surround SACD-60676
Whenever discussions center around English classical composers, such as who is the best, greatest, most popular or whatever, Ralph Vaughan Williamsí name is always in the top tier of contenders. Same is true if the competition is limited to vocal compositions though there the competition is even more fiercely debated. Personally, Vaughan Williams is my English favorite simply because I love more of his compositions than those of any other. For newcomers to classical music, I must recommend that at least two or even three of his recordings be added to your collection. This recording is a fine basic selection. Some day add his very attractive English Folk Song Suite, some of his vocal music and at least one of his unique symphonies plus his probably great though under appreciated ninth symphony.
This particularly fine release actually begins with a less than sixty second a capella hymn.
That is followed by Vaughan Williamís first great composition, Fantasia on a Theme of Thomas Tallis. As you might guess, that theme is from the aforementioned less than a minute long opening hymn. This popular selection has been used in some motion pictures; the most recent being Master and Commander: The Far Side of the World. The final selection on this disc is the beautiful and sublime Serenade to Music. The choral sections of it also include some solo vocals. All are finely reproduced by the SACD layer and convey the atmosphere of a church-like space. It holds up superbly even at high levels with relatively slight highlighting done quite well. This is as good as it gets in what is available in current catalogs. I could describe Vaughan Williams Symphony No. 5 as a rose between two thorns. Both the preceding (No. 4) and following (No. 6) can be a bit on the harsh or irritating side compared to the at times peaceful or relaxing mood of No. 5. Here the orchestra and sound reproduction really shine. Though fine work is obvious with the strings, the brass ensembles really shine brightly and form-idly with great precision. The reproduction, suitably full range, and with a mid-hall perspective at typical listening levels, can show you how well your system (hopefully SACD based) can perform and satisfy with a great deal of natural musical enjoyment.