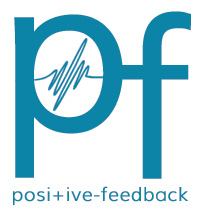 You are reading the older HTML site

Positive Feedback ISSUE

33
september/october 2007
RMAF 2007 - Part 2, Page 3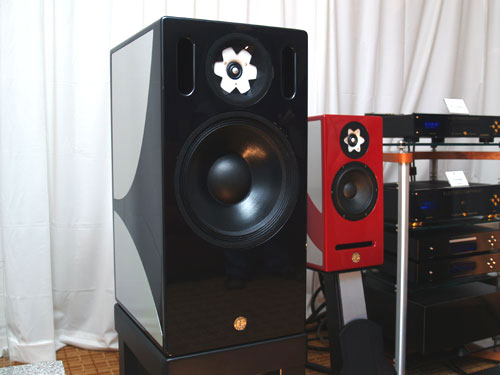 World HiFi Group showed the Escalante Fremont loudspeakers $20,990.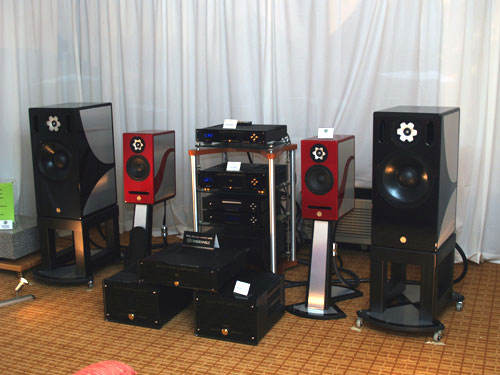 Along with the Escalante Fremonts, World HiFi Group also showed Electrocompaniet electronics and the smaller (and more affordable) Pinyon. These sounded very good working quite well in this room.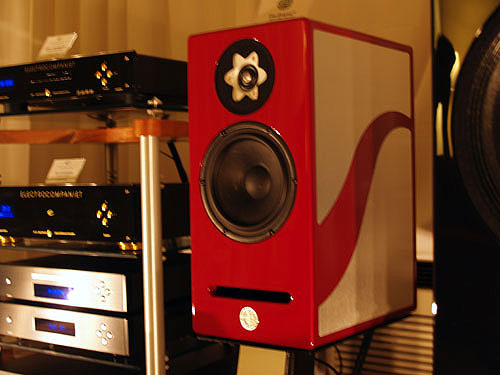 The Escalante Pinyon loudspeaker.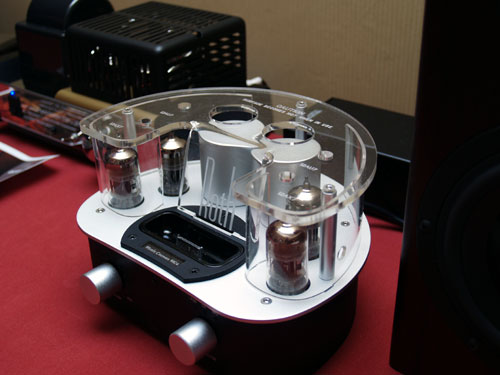 The MC4 Music Cocoon from Roth is designed to cradle an iPod.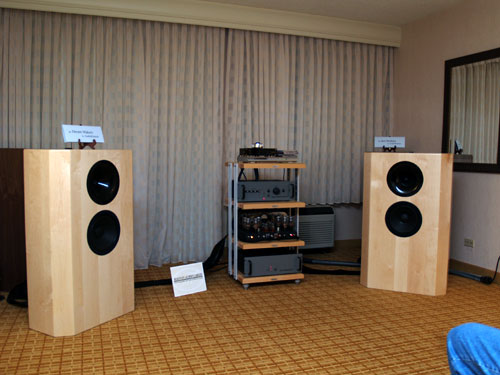 AudioKinesis indroduced a new loudspeaker called the Dream Maker.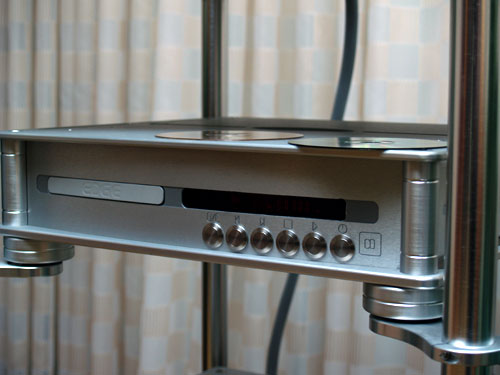 Edge Electronics new G CD Player, stunning and great sounding just like all their products.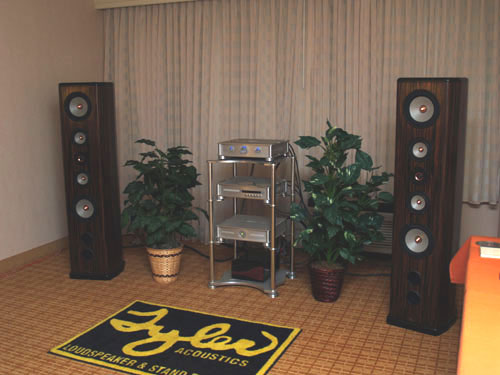 Tyler Acoustics and the Woodmere II loudspeakers $8800 pr.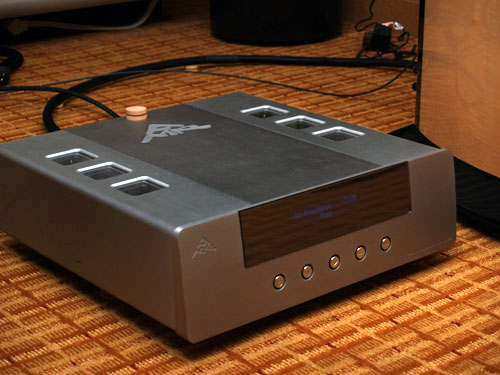 AMR (Abbingdon Music Research) AM-77 dual mono amplifier, which can be an integrated, a stereo amplifier, a mono-amplifier, or just a preamp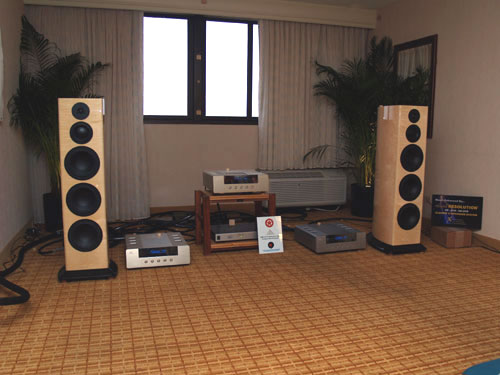 Avatar Acoustics with Acoustic System's Tango loudspeakers.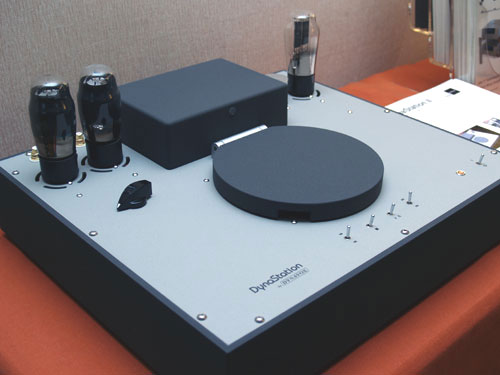 Also in the Avatar Acoustics room was the Dynavox Dyna Station II CD player.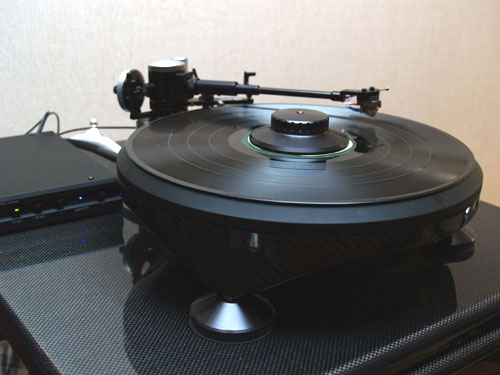 The Grand Prix Audio Monaco turntable.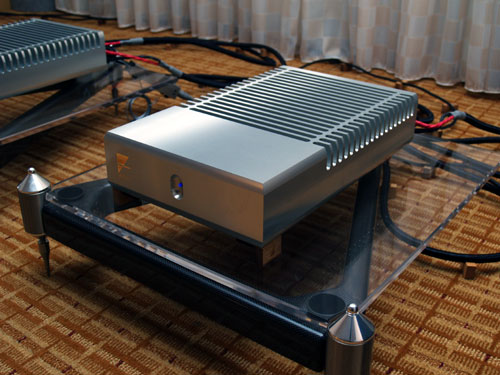 Ayre Acoustics MX-R mono amplifier in the Audio Alternatives room on a GP base.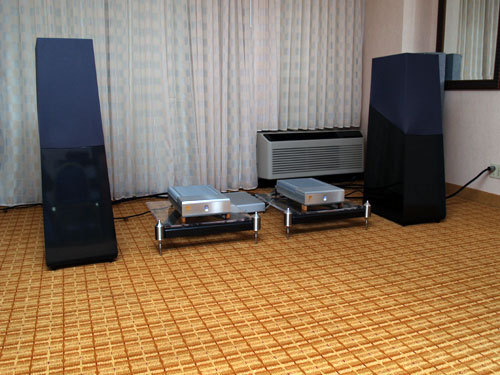 Ayre Acoustics amplifiers and Vandersteen Model 5A loudspeakers from Audio Alternatives.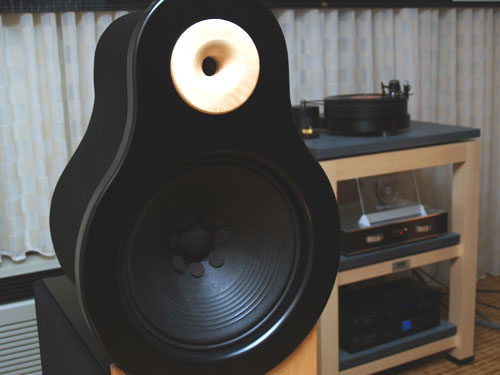 Bastanis loudspeakers in the High Water Sound room.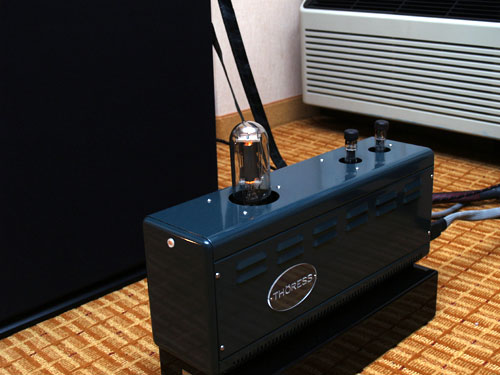 High Water Sound also showed the Thoress Systeme 845 SE Mono Block amplifiers.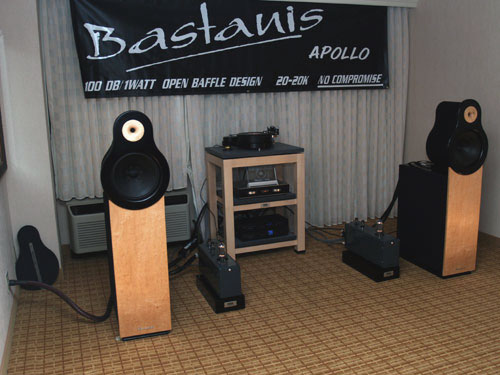 High Water Sound with TW-Acustic turntable, Bastanis loudspeakers, Thoress System amplifiers, and Stealth cables.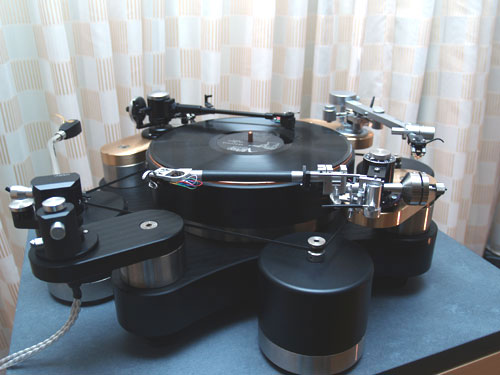 TW-Acustic Raven AC turntable with three arms: Graham Phantom, Dynavector 507, and Triplanar MK Vii in the High Water Sound room.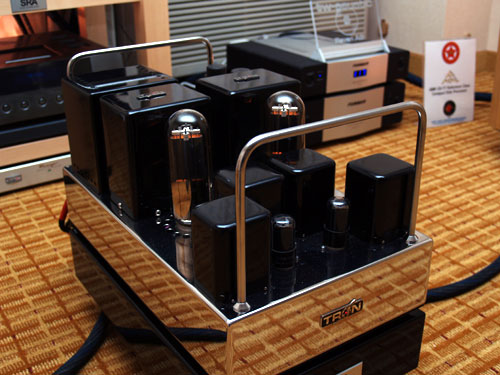 Tron Electric 211 Stereo amplifier, this was the world premier of this product.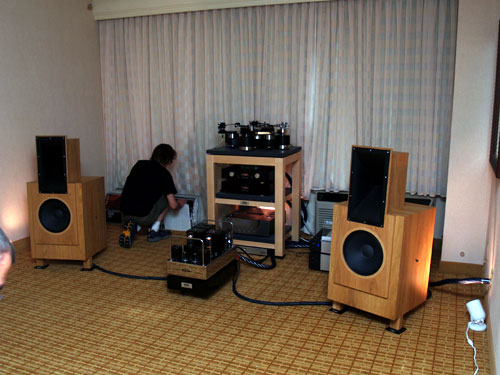 Jeffrey Catalano of High Water Sound searching for demo records. This system featured the new Tron Electric 211 along with Aspara Accoustics HL-1 loudspeakers.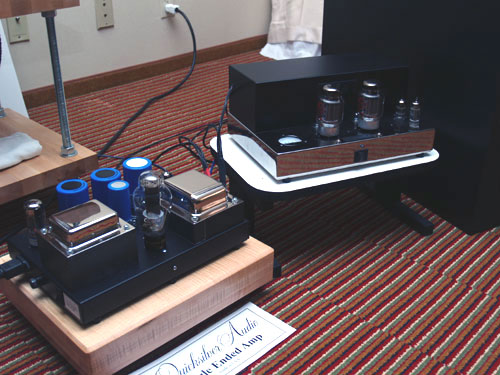 Galibier Design featured the Quicksilver Audio SET Mono amplifier $2800pr and the Triode Mono amplifier $3595.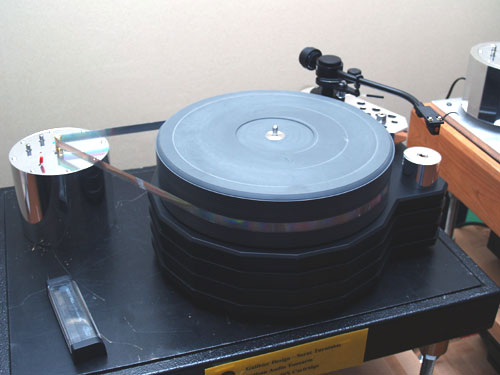 Galibier Designs Serac Turntable $3250 with Artisan Audio Tonearm $595 and Dynavector 20X cartridge $650.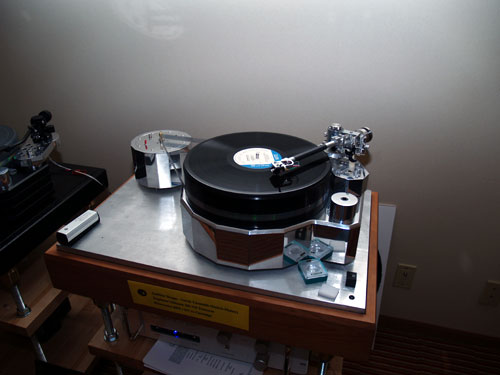 Galibier Designs Gavia Turntable $8500 with Triplanar Ultimate MK VII tonearm $3900 and Dynavector XV-1s cartridge $4250.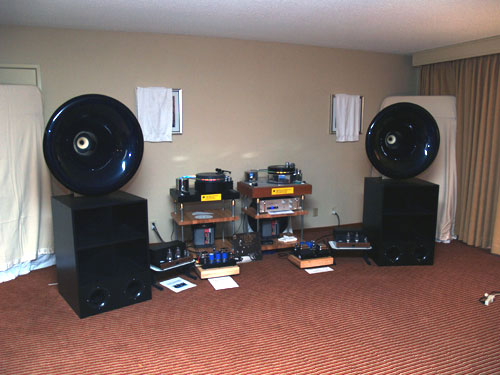 In the Galibier Designs room were the Azzolina Gran Sfera Horns loudspeakers.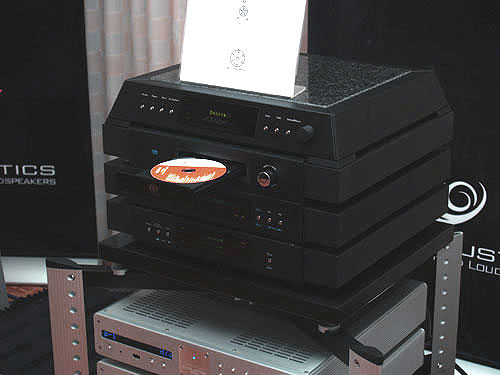 dcs stack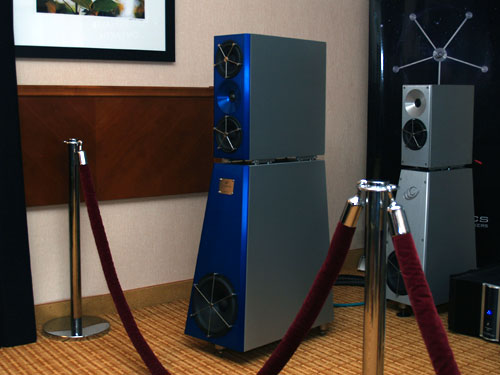 YG Acoustics: The Best Loudspeaker on Earth. Period. Just ask them... reviews coming soon on all of their stuff so we shall see....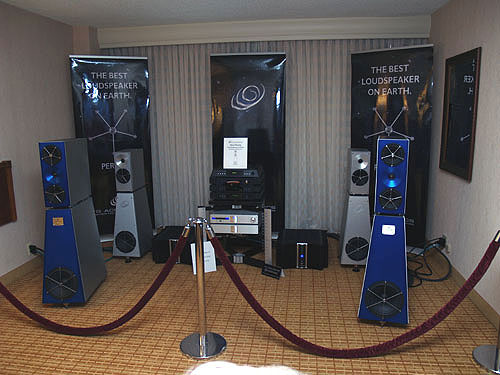 YG Acoustics Anat Reference pictured in front, and Kipod pictured in the rear.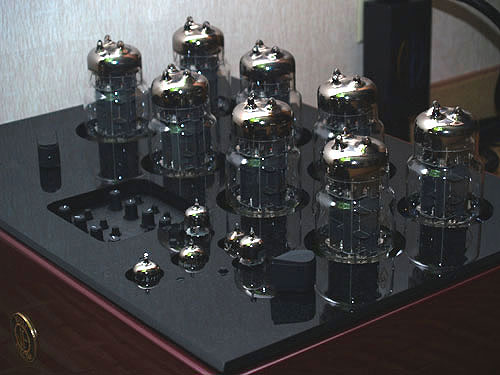 Joule-Electra amplifiers... always eye (and ear) candy!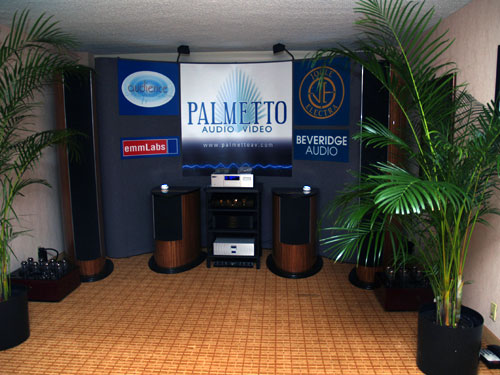 Palmetto Audio Video is reintroducing the Beveridge Audio Electrostatic loudspeaker. They were featured with Joule-Electra, Audience and emmLabs.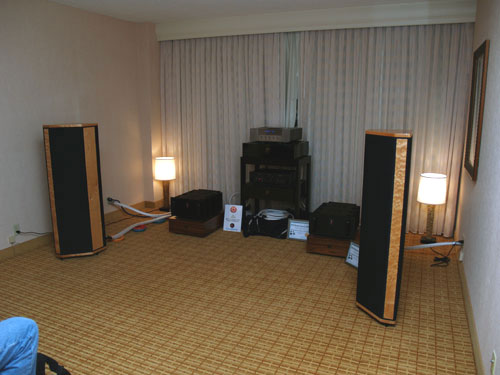 ESP loudspeakers with Lamm Industries M1.2 Reference amplifiers $21,690 wired with Argento Audio cables.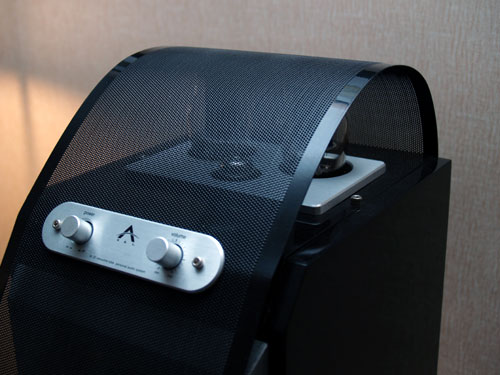 From the Tube Amp Store a system for your iPod. Featured here is the A6 from VAL. Pair this with the L9 Active speakers and you have a sweet set-up.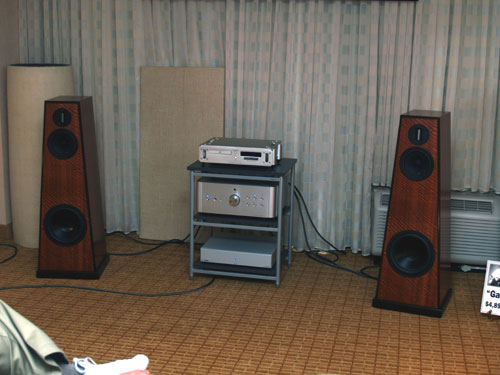 Moon Audio with the Selah Audio Galena loudspeakers $4895 and Original Electronics.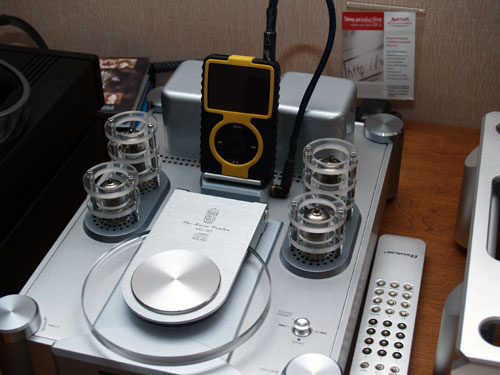 In the Moon Audio room the Shanling MC 30 music center features a CD player and an iPod dock.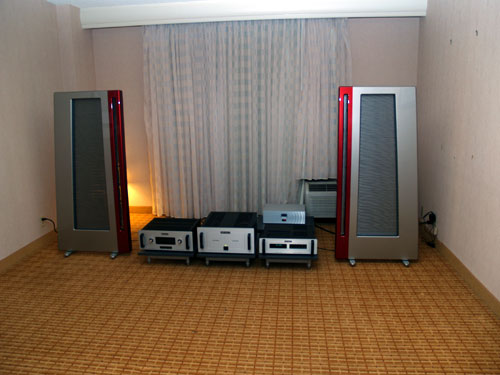 Apogee loudspeakers are back! They are being manufactured in Australia now, and sound as sweet as ever.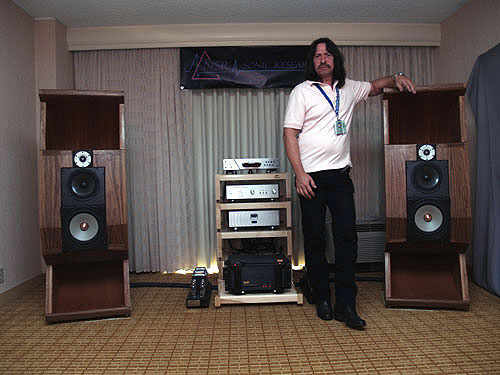 John Tabernacki of NSR Sonic Research with his impressive D1 Concerto Reference loudspeakers $32,000 a pair. Also in the room was a McCormack Audio UDP-1, a Coda 100i power amplifier, Modwright LS36.5 preamplifier and cables by Stealth and Acoustic Zen.
Part 3 coming soon!