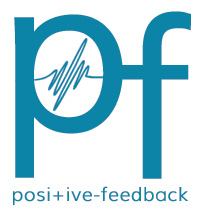 You are reading the older HTML site

Positive Feedback ISSUE

33
september/october 2007
RMAF 2007 - Part 3, Page 2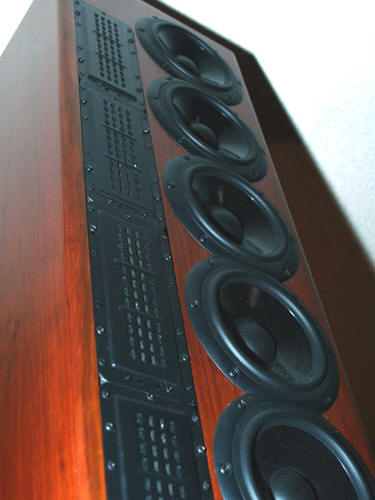 AV123 LS-9 loudspeakers $6995 pair.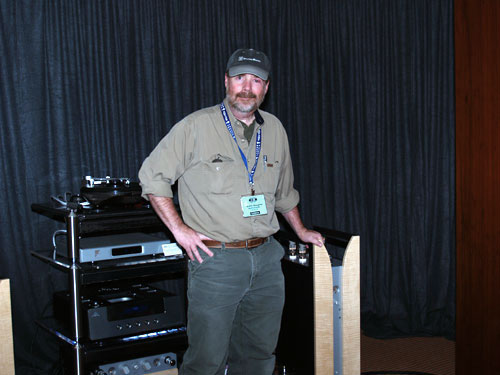 Gordon Maughan of Red Rock Audio.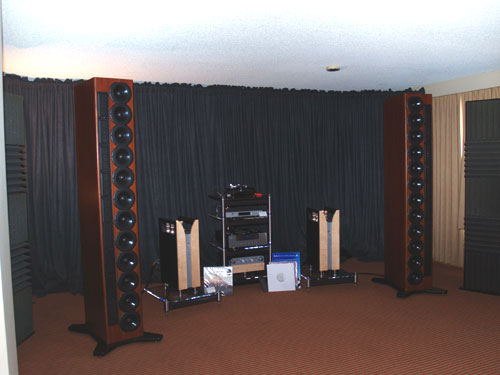 AV123 loudspeakers, Red Rock Audio Renaissance amplifiers, and yes, those are $6000 a pair. They weigh a good 300lbs and are real wood.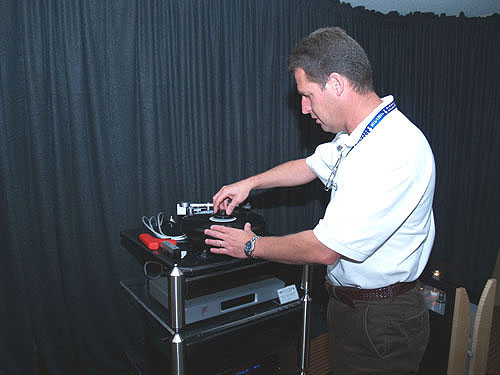 Alvin Lloyd of Grand Prix Audio Monaco turntable $19,500.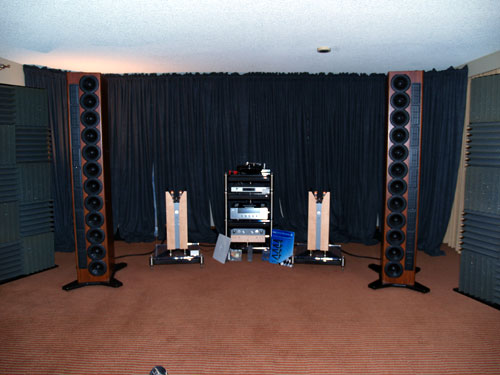 Also in this room AMR Cd-77 player $8500, Cathedral Sound Acoustic panels.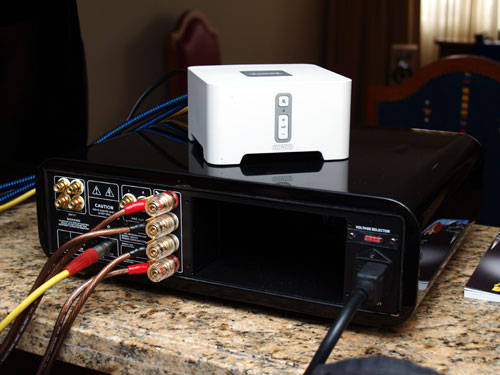 A Sonos music server housed in a tubed integrated... courtesy of Electronic Integration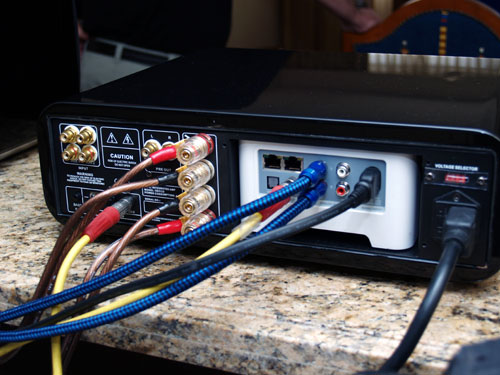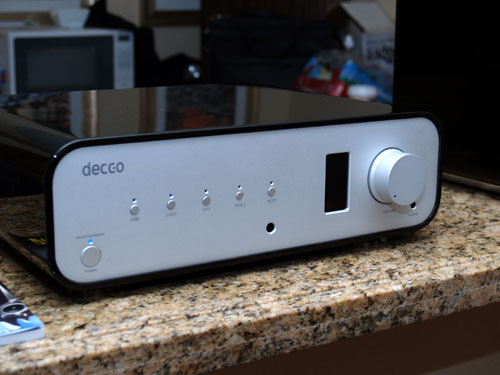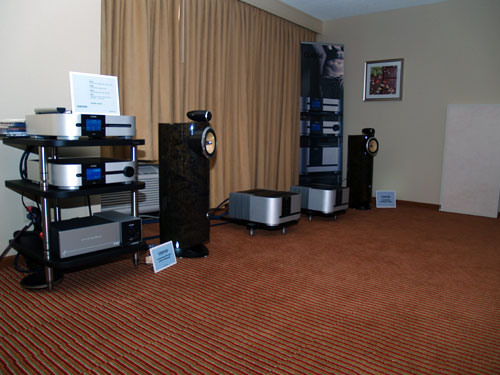 Listen Up with B&W loudspeakers, the Signature Diamonds along with Classe amplifiers.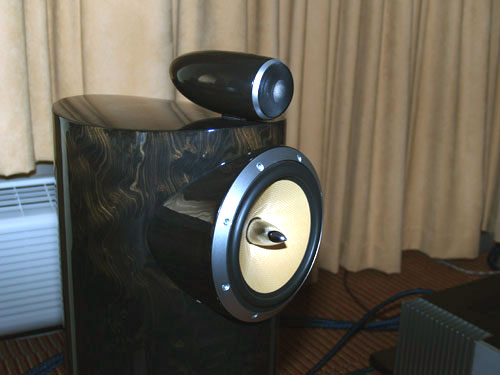 The Signature Diamond loudspeaker from B&W.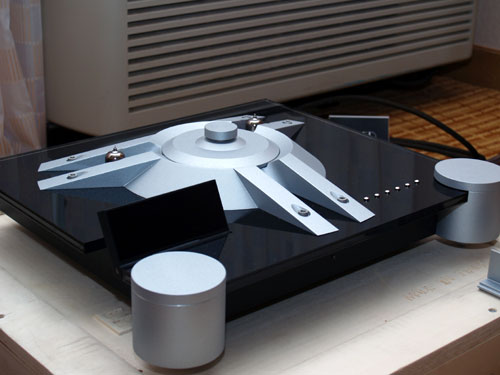 Pathos Endorphin CD player.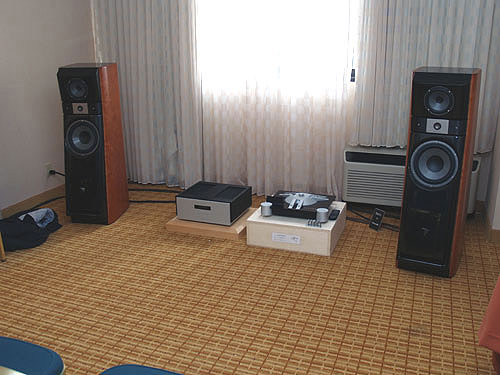 Pathos Endorphin CD player in the Musical Surroundings room wit JM speakers.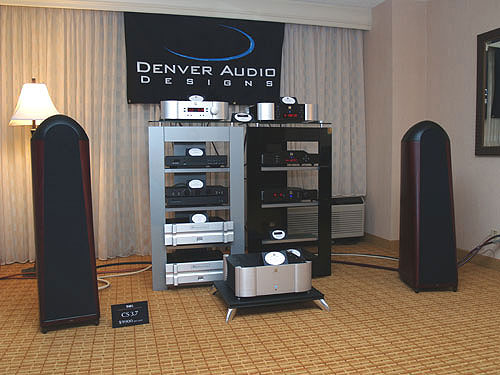 Denver Audio Designs with a line of their products... Bryston, Simaudio, and Thiel.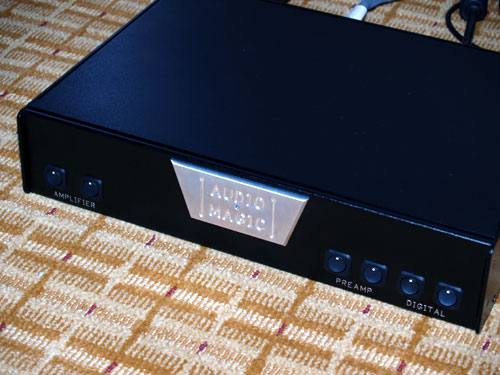 Audio Magic doing what it does best... cleaning the AC in the Cary Audio room.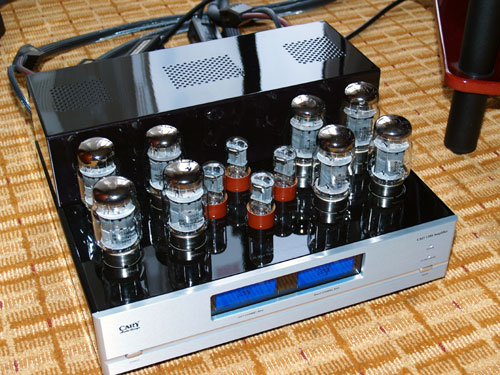 Cary Audio 120S amplifier.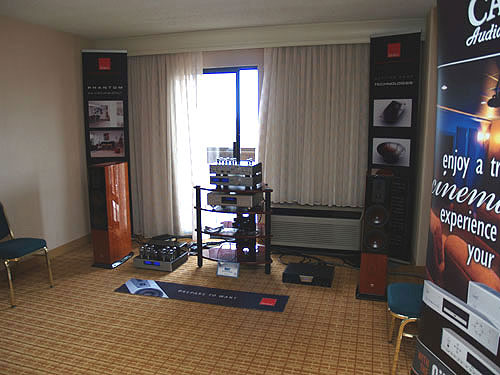 Cary Audio with Dali loudspeakers.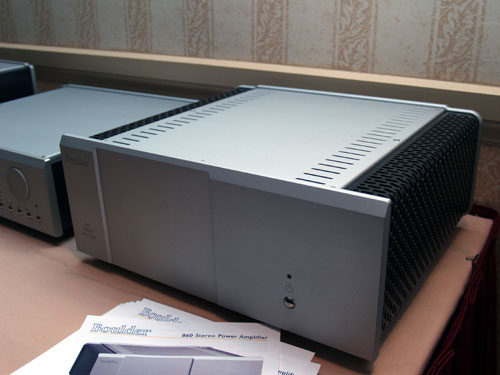 The Boulder 860 Stereo Amplifier.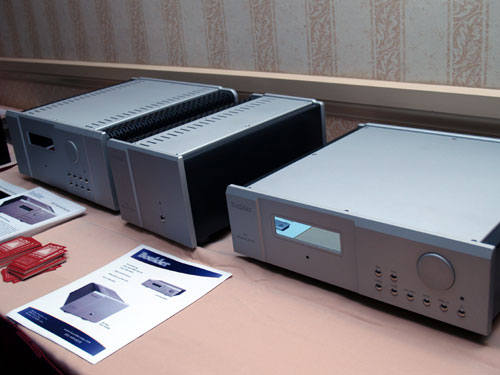 The Boulder 810 preamplifier. This is the affordable line and it sounded rather good.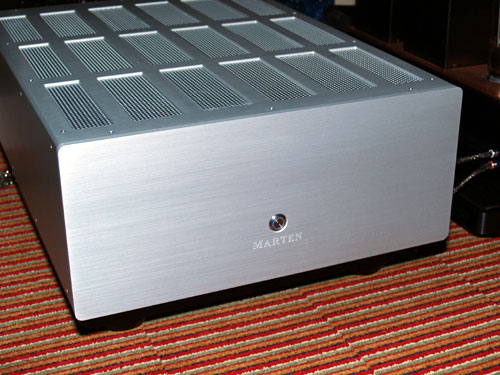 Marten Design is making an amplifier with internal crossover just for the Coltrane Supremes.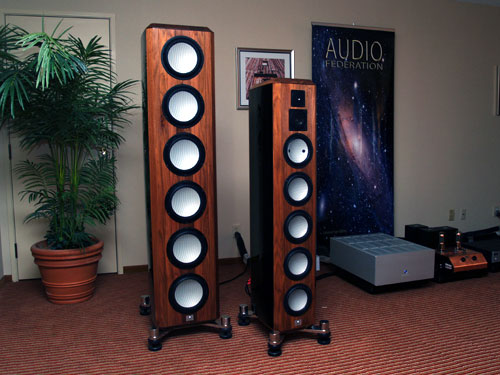 Audio Federation with the Coltrane Supreme loudspeakers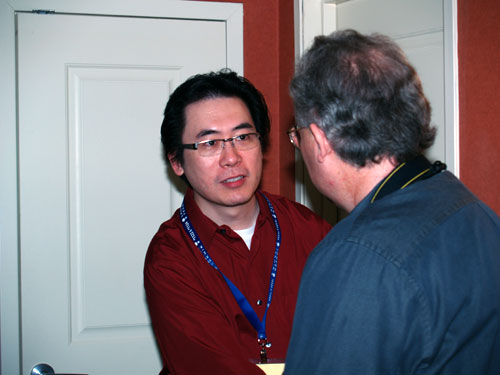 Constantine Soo of Dagogo with David Robinson.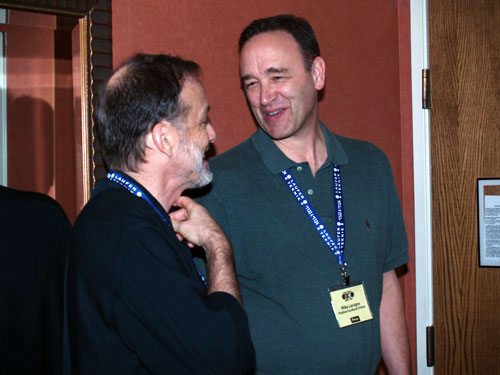 Dan Meinwald of E.A.R. USA along with Mike Lavigne.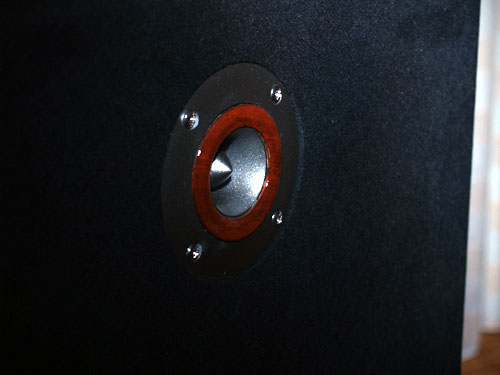 Close-up of the new loudspeaker by Tim de Paravicinei.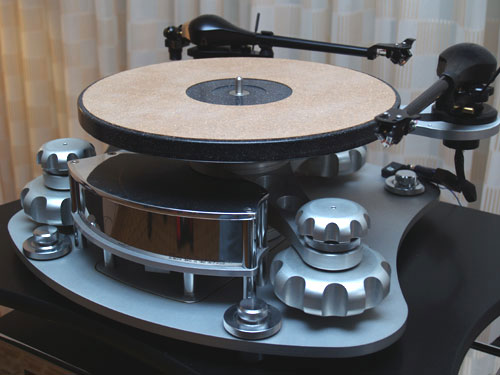 E.A.R. turnrable with two arms, including a mono cartridge.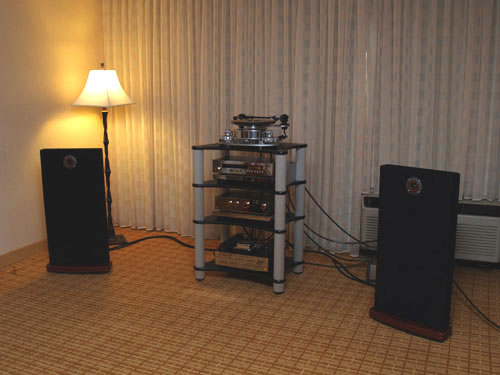 The new E.A.R. loudspeakers with an all E.A.R. lineup.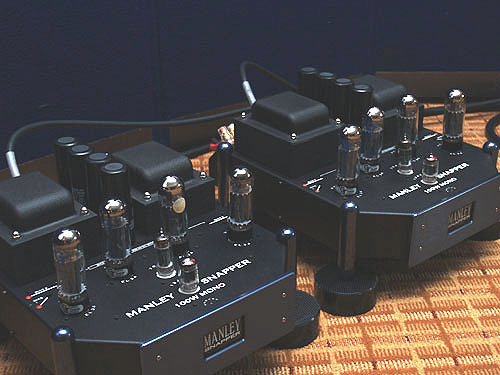 The Manley Snapper amplifiers.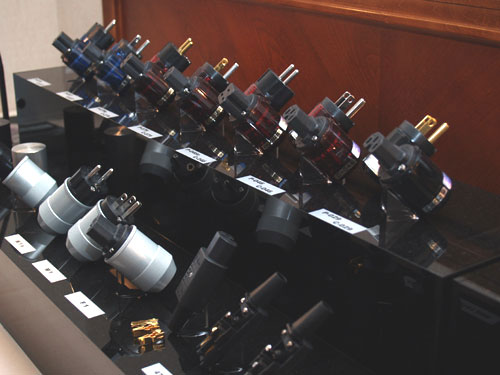 The Lotus Group line Oyaide products.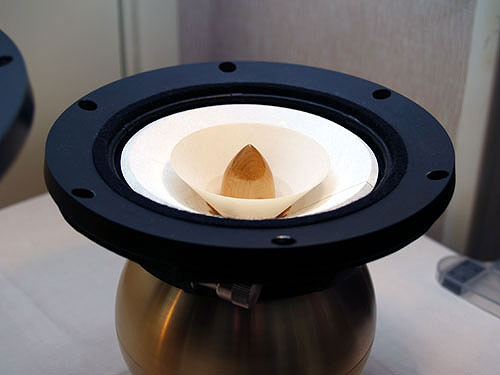 The paper cone from the Feastrex D9nf NaturfFlux Driver.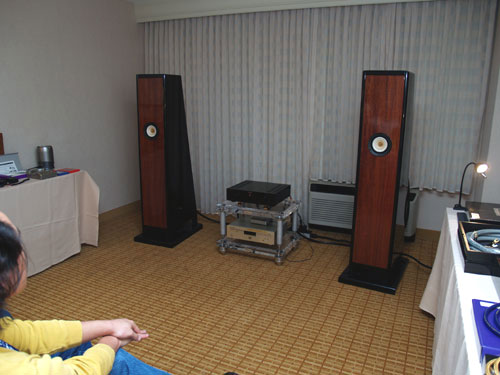 Feastrex D5 Monster alnico magnet, retail is $17,500in the Lotus Group.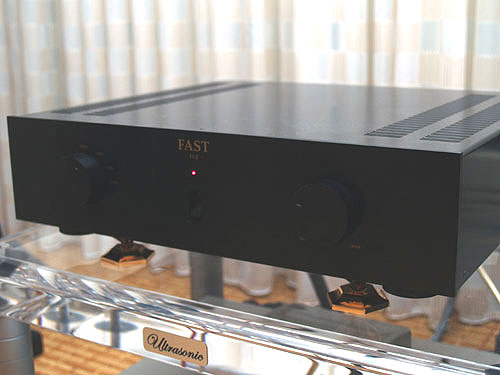 The amplifier is built in a "Fast" chassis, but is a prototype for an amplifier that the Lotus Group will be importing. It is a 50 watt solid state integrated.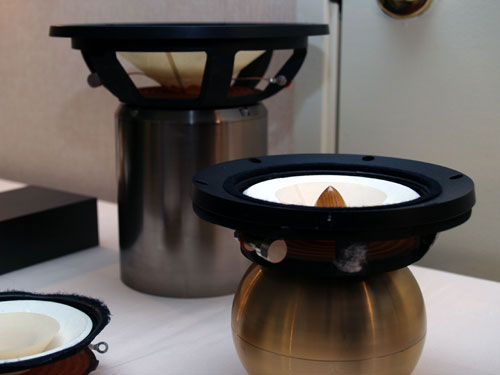 Another shot of the paper cones from the Feastrex loudspeakers.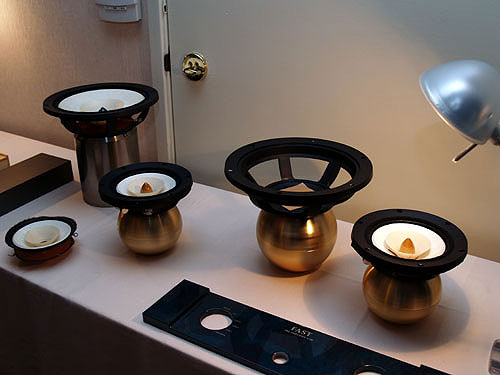 You can never have too many pictures of these cones!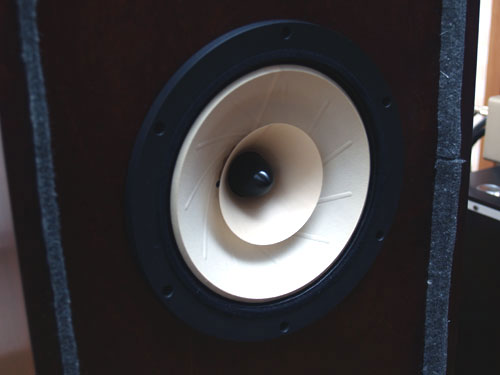 Another close-up of the cone, this time mounted in the speaker.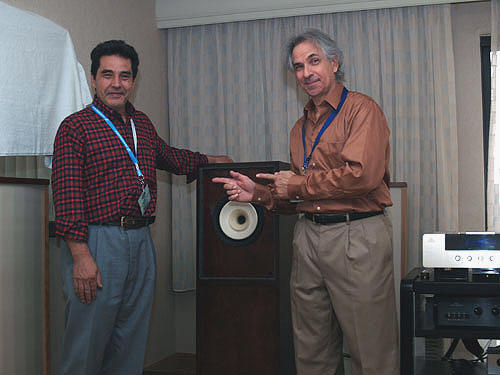 Haruhiko "Hal" Teramoto, designer of the Feastrex loudspeakers, along with Joe Cohen of the Lotus Group.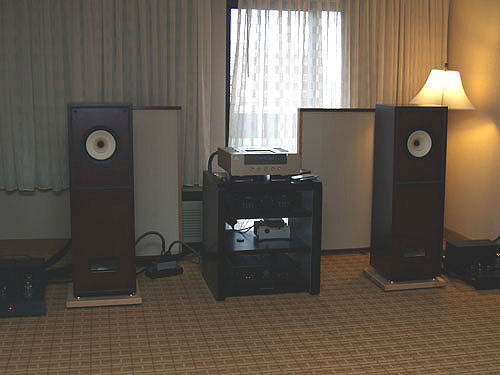 Another shot of the 9" D9e Type II Loudspeaker - prototype cabinet.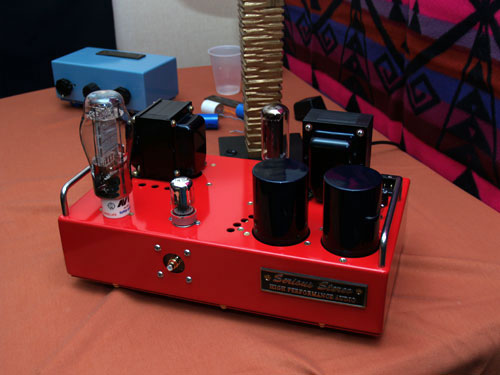 Serious Stereo 2A3 amplifier.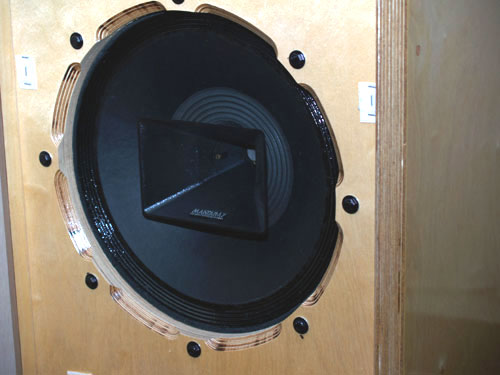 Serious Stereo loudspeaker.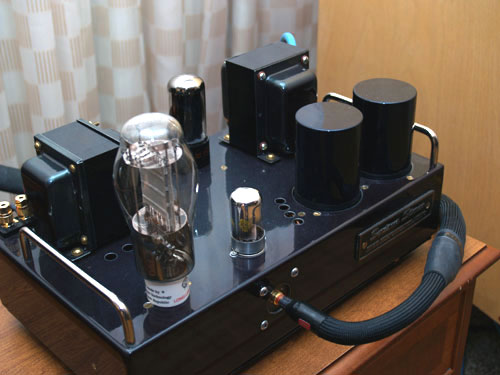 Another of the 2A3 amplifiers from Serious Stereo.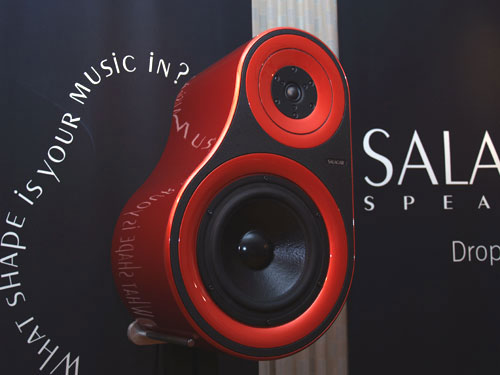 The Salagar Symphony S210 loudspeakers.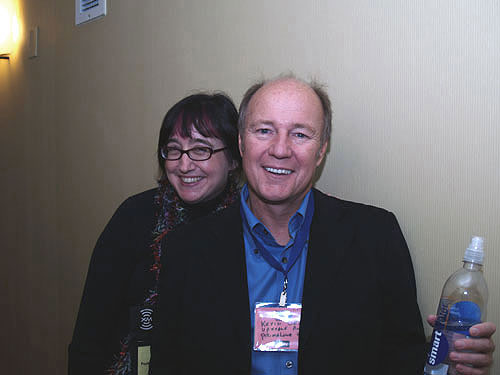 Carol cozying up to Kevin Deal. Kevin only drinks the good stuff, and he's lucky she didn't steal it from him!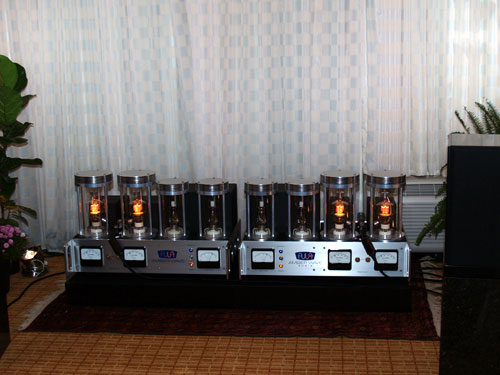 Amber Wave Audio amplifiers.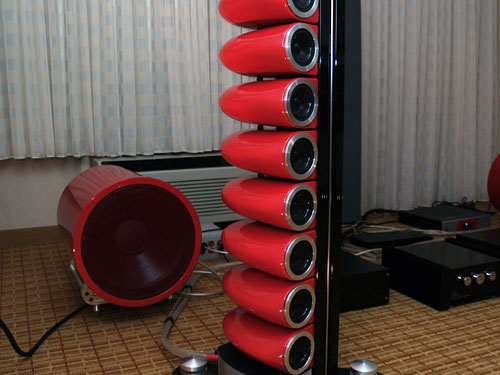 Scaena loudspeakers, these come in a wide range of colors. A subwoofer is pictured in the background.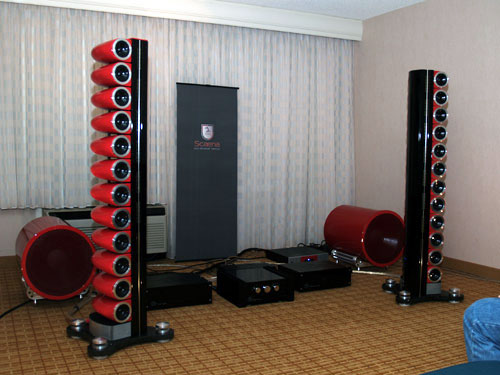 Scaena loudspeakers used Silversmith cables.
And that is it!