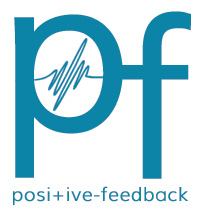 You are reading the older HTML site
Positive Feedback ISSUE
34
november/december
2007
Carsten Dahl Trio
by Jim Merod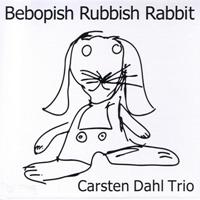 Bebopish Rubbish Rabbit Marshmallow Records MMEX-115
Carsten Dahl is a piano player ...a genuine jazz pianist, the real deal.
In a burgeoning jazz market of self-produced and small label offerings, many "jazz pianists" turn out to be hopeful journeymen. Although the clownish title of this album—named after one of the pianist's compositions—suggests a trio with post-hip hop edge (or sludge), we are under the persuasion of 45 minutes of straight forward musicianship. The title tune invokes late-'50s Andre Previn, that sort of "Playboy Theme" blues-drenched swagger associated with a more innocent, more hopeful cultural era. Perhaps Dahl's nearest musical kinship, however, is Fred Hersch ...but comparisons are invidious. The point of this session's resolute calm and lyrical cheerfulness is aesthetic seduction.
Bassist Lennart Ginman lays down relaxed time and sober lower register beauty while percussionist Frands Rifbjerg is that most elegant musical companion any trio could wish for—a discrete time-keeper with understated chops. The essential fact of this album's solicitation is its exquisite taste.
No one who loves the grand trio tradition—from Teddy Wilson to Kenny Barron—will feel out of sync with Carsten Dahl's accomplishment here.
In a world of over-striving bombast and musical re-inventions of yesterday's nausea, these three musicians put a glow on the better part of an hour by letting you hear seven jazz standards and three Dahl originals breathe with exuberant youthful restraint.
Eastwind Imports
www.eastwindimport.com