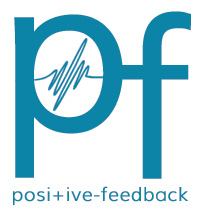 You are reading the older HTML site
Positive Feedback ISSUE
34
november/december
2007
Jan Lundgren Trio
by Jim Merod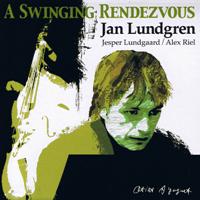 A Swinging Rendezvous, Marshmallow Records MMEX 114
This Copenhagen studio session from February, '07—featuring all star drummer Alex Riel and soulful bassist Jesper Lundgaard—demonstrates the exploratory brilliance and improvisational elegance at the core of the long jazz tradition. Few albums published this year carry such engaging musical intelligence.
Where to begin? At the start, perhaps, but for this listener the second track, "Soul Eyes," announces the depth of the trio's achievement. Its composer, Mal Waldron, was Billie Holiday's last frequent piano accompanist. This song provides a nearly ineffable reading of the tragic vocalist's fragile art and personal allure. Although John Coltrane's recording remains the standard by which virtually all explorations of the song's text are heard, this version (so delicate and genuinely reverential) stands immediately next to 'Trane's as "the" trio reading of Waldron's haunting lines for others to heed.
J. J. Johnson's "Lament" offers the album's penultimate statement of homage to the jazz heritage. That, in truth, is what Jan Lundgren and his cohort have crafted. While this line up honors Oscar Pettiford three times and Wynton Kelly twice (nearly half of the recording's eleven songs and 57 minutes), its effortless coherence looks back to and then onward from the music's central decade, the 1950s, without a trace of nostalgia.
The album's calm expressive sobriety and classical improvisational swagger mark the path of lessons learned from predecessors alongside lessons mapped for those to come.
Two songs, in particular, plot space for Jesper Lundgaard's bass forays: Paul Chambers' "Whims of Chambers" and Oscar Pettiford's "Tricotism." Red Garland's late '50s excursion on "Billy Boy" (reprising Ahmad Jamal's earlier version)—an iconoclastically forceful trio statement on Miles Davis' monumental Milestones album for Columbia Records—gives Lundgren's piano technique motive for a nimble workout. And Thelonuious Monk's "Well You Needn't" punctuates a cap-doffing salute to influential pianists which is one of the album's subtexts.
This trio rendezvous achieves a truly rare command of material and self-expression: low-burning dynamic bravura perfected, explicit interactive delicacy, and magisterial musical discourse that make the ear more alert, more hungry and curious, with each hearing.
Eastwind Imports
www.eastwindimport.com