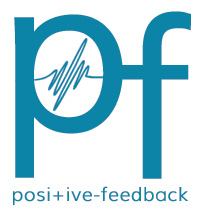 You are reading the older HTML site
Positive Feedback ISSUE
34
november/december
2007
How High's the Moon? The Viva Audio Solista integrated amplifier meets Trenner & Friedl's Ella loudspeaker
by Jim Merod
The Problem
Dan Muzquiz @ BlackBird Audio Gallery in Santee, California (on the eastern flank of San Diego) has a penchant for shaking up "audio things"—somewhat like Ella Fitzgerald, perhaps, back in the 50s who was featured on a television add for Memorex audio tape. Ella could hit a sustained high G-flat that cracked a crystal goblet. But the trick of the ad was that her voice, encoded perfectly on tape, cracked the glass, also. Which was it, when you saw the goblet shatter? Ella or Memorex?
Well, Maestro Muzquiz has his own early 21st century trick. He calls a sleepy guy up one day to announce a speaker-amplifier tandem that'll rock the guy's boat, shiver his timbers ...blow his foggy blues away—all that, you understand. And the sleepy guy sort of mumbles something like 'glurg, glurg' and, before you know it, Maestro Muzquiz is at the poor guy's front gate.
I'm as tolerant as the next guy when it comes to accommodating fine sound, extraordinary music reproduction ...all the good and better innovations and surprises that dog one's audio review path because—well, just because. Chalk that up to perverse curiosity, plain and straight. But—and this is a large caveat—I don't want to be played for no fool (see) since a tolerant guy is right at the border of being a gullible guy. And we all know what happened to the gullible dorkwad who accommodated Joe and Tarina Boffo on that infamous trip to Cancun not all that long ago. The fleecing that ol' Gullible Dorkwad took is a minor classic of judgmental misadventure appropriate to our Era of Absurd Global Misadventures. I'd just as soon avoid any semblance of repetition (you dig?).
The Fat Plops in the Fire
When a fine old acquaintance bangs on your gate, you let him in (Joe and Tarina's mischief, notwithstanding). On this particularly gorgeous November morning, Dan Muzquiz had that look of mischievousness about to leap all barriers. I opened the gates and in he rolled, stocked with early Xmas gifts.
How could I ever forget how splendid good ol' Maestro Muzquiz truly is ...despite my geriatric-hood inching forward. The truth is that Dan Muzquiz, who I've known for nearly twenty years, has always been the most astute audio partner anyone could encounter—a fact proved over and over across the years; evident once more on this sparkling day as he unpacked Trenner & Friedl's Ella speakers, $9500 a pair.
"Ella in leather," Dan mumbled.
"Huh?" I croaked back.
"Take a look at the leather that adorns these speakers!" he shot back.
Whooooie! Who'd expect to have Ella in leather right here in River City, plunk in the middle of one's own central listening system.
I once had the rather startling good luck to record Ella Fitzgerald, late in her career ...but Ella in leather. A whole different vibe !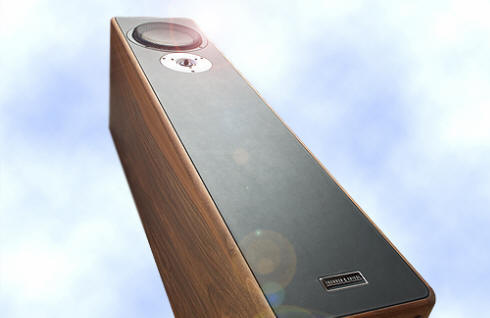 Dan Muzquiz' joke might seem somewhat irreverent, but it reverberated joyfully like Billy Crystal's arch performance of the grave digger in act five of Kenneth Branagh's film version of Hamlet. There's something about gallows humor and slightly off color commentary to keep the mind alert.
Although the outward elegance and simplicity of the Ella's two way design does not rack up instant bells and lights, its understated appearance is a perfect complement to the drop dead rightness of its sonic performance. That rightness of form and function is, in this combination of audition gear, theoretically (aesthetically) somewhat schizo in so far as the Ella's low-keyed profile stands in contrast to Viva Audio's boffo integrated Solista candy apple red integrated amp—this far out Porsche-sleek, avant-garde and totally radical good looks staring right at you. Its gorgeous "spliced open" design shows off four huge tubes that glow like individual Christmas trees all lit up, with four smaller glowing bulbs like radiant accents to one of audio's most eye-catching pieces of sonic jewelry. Truly, you have to SEE this 22-watt racing car amp-preamp box to believe its visual pedigree. You must HEAR its liquid relaxation and poignant ambient detail to fully comprehend its sonic seductiveness.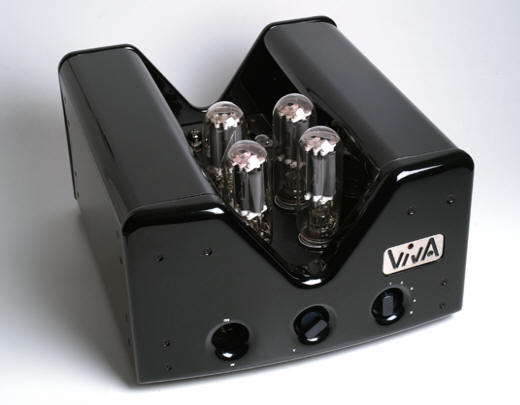 The tandem of the Ellas and a Viva Solista is a killer ...Lou Gehrig circling the bases after another grand slam. This is audio gear to ponder and savor.
In my years of listening and reviewing, of fantasizing and giving up on the notion of an "ultimate" audio reproduction set up, this pairing of speaker and integrated amp comes as close to a thoroughly soul-satisfying ideal as any I've spent sustained time with. The only limitation to the "ultimate" here resides with the sonic restriction of a two way design that has a fairly modest footprint. The Ellas cannot move huge quantities of air. Its signal heft is perfect for string quartets and jazz ensembles; for vocalists and intimate recordings. In no way however, does this sonic pairing under whelm a willing listener who seeks the exquisite pleasure of Mozart's "Jupiter" or Beethoven's "Eroica"—but the final degree of symphonic reproduction is just out of the Ellas' reach (leather or no leather; whips or boots or whatever accouterment might adorn them otherwise).
I want to be precise here. Absolutely and thoroughly, I enjoyed each and every large orchestra recording that I ran through this set up. In truth, I was more than merely "impressed" with its ability to replicate layers of large and miniature acoustic details with ease and force and delicacy. The sad facts of physics work against any speaker that attempts to create the full scale and heft of orchestral volume and texture with limited driver surfaces. Of all the two way speakers I can recall, the Ellas performed as well as all of the best and, frankly, much better than nearly all of them. I liken their "big sonic heart" to several versions of the Sonus Faber speakers. These are speakers that "possess" the inner meaning of well recorded sound in intimate setting. Try Bill Evans' classic trio recordings live at the Village Vanguard. Or listen to Pablo Casals 50s recordings of Bach's suites for unaccompanied cello. Or Sinatra groaning about one more for the road. To say this is to affirm how deeply "musical" Trenner & Friedl's Ella speakers are!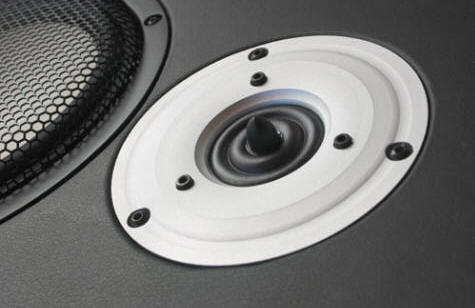 Shutting The Gate, Waving So Long
I spent five weeks in close listening proximity to this wonderful audio set up. Dan Muzquiz suggested that I'd be pleased with my review time. I was and now I'm left somewhat bereft that the speakers got packed up and carted off along with that racing car inspiring integrated amp that out-muscled larger amplifiers that boast higher wattage and behemoth sonic strength. As we all know: in the world of music, it's not how many watts you run into your drivers, but how musically transparent the signals are that arrive where you receive them.
I'm still mulling the possibility of gaining permanent access to that far out, red Solista magic machine. It owns a sonic privilege that is rare by any standard of audio and musical assessment. I've put it on my short list (of one item) preparing for Santa's end of the month visit.
In the interim, hope blooming eternal, I'll attest to the fact that few if any music lovers I know well are likely to be less infatuated with this spectacularly seductive duo. If I were the sort of fellow who liked numbers and gave out numerical ratings just for the heck of it all—in the misplaced ambition to appear precise in such matters—I'd doubtless grab a very large number ...on the order of 95 or 96 for their mesmerizingly symbiotic music reproduction. Whatever scale you choose, you'll be startled at the non-dramatic "rightness" of musical finesse and relaxation that the Ella—Solista combo offers. There's nothing here that resembles "hi-fi," no hyper-stupefaction factor that elicits a momentary "wow" only to fade to old newspaper clippings after early hype wears off. These are speakers to live with and love. The Viva Solista is an amp work horse that's genuinely a "musical partner."
As Maestro Muzquiz loaded up near my gate—my momentary musical partners stuffed into his truck—I felt something cold waft out of nowhere to remind me that music warms life as nothing else ...the music offered by these remarkable musical allies not easily matched or soon forgotten.