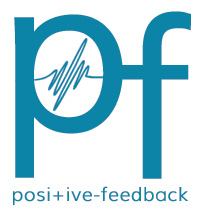 You are reading the older HTML site

Positive Feedback ISSUE

35
january/february 2008
CES 2008, Page 3
by Dave and Carol Clark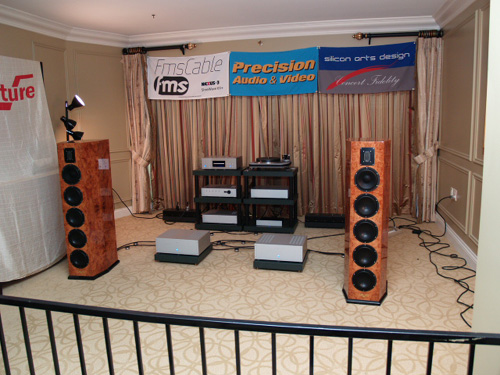 In room 31-101 was a bevy of products including Venture Grand Excellence 3 Signature loudspeakers, Silicon Arts Design ZL-120 monoblock amplifiers, with FMS Cables, and Sound Application power line conditioner.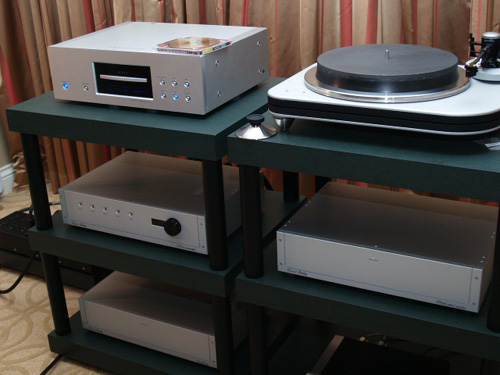 Silicon Arts CF-080 line stage.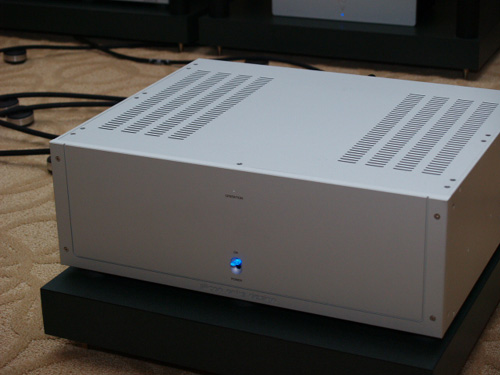 Close up of the Silicon Arts amplifier.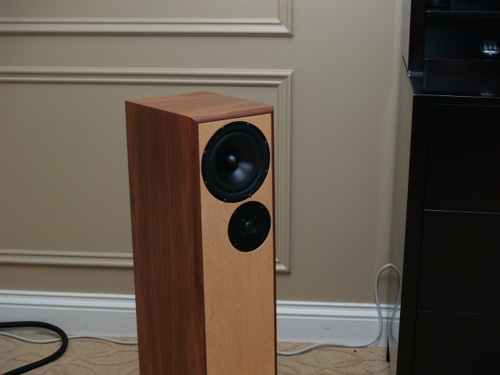 DeVore Fidelity Ltd. Gibbon loudspeaker in the DeVore room.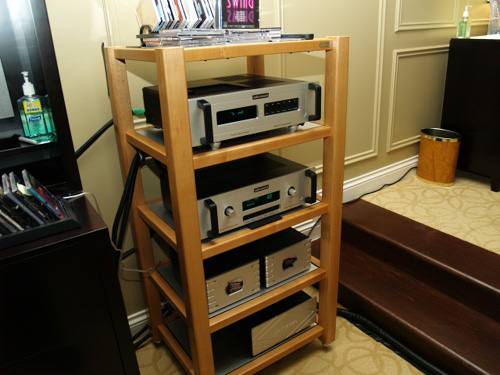 A rack of Audio Research products.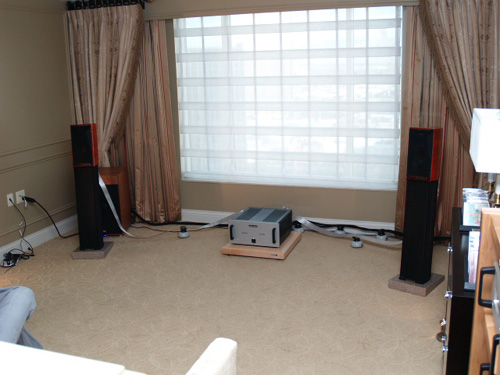 The Audio Research room with Sonus Faber loudspeakers.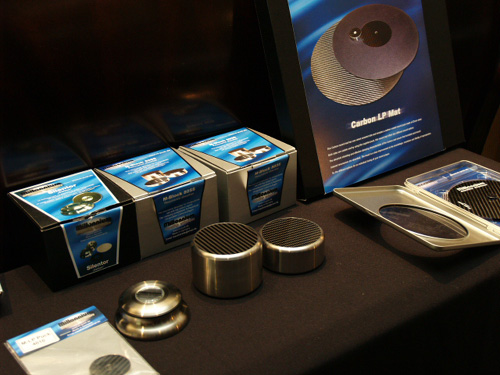 Carbon fiber accessories in the Aaudio Imports room.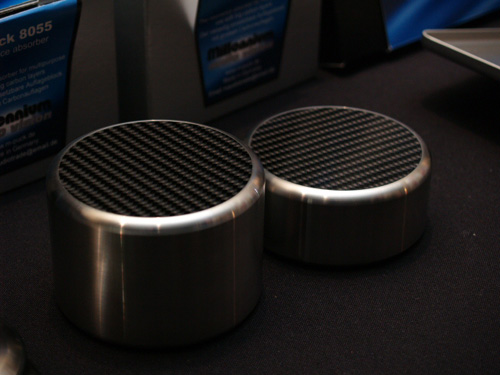 Carbon fiber feet, quite hefty.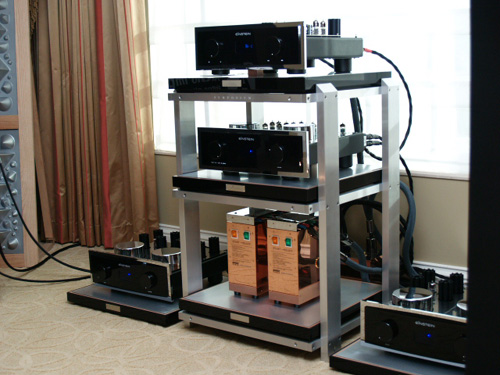 Einstein electronics with Isoclean.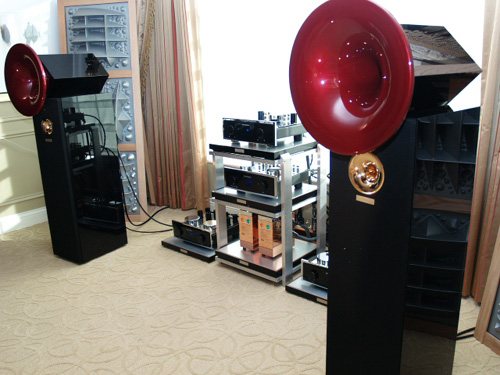 Acapella Violon MK IV loudspeakers. Double wow.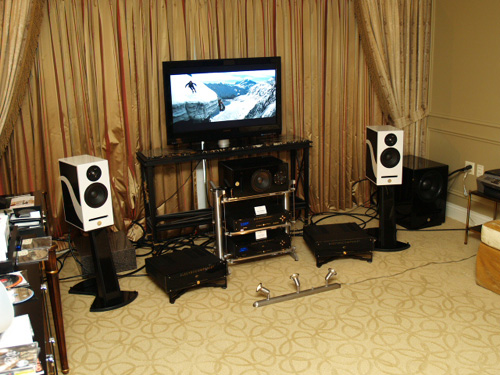 Freemont Design with Electrocompaniet electronics in the World Hi-Fi Group room.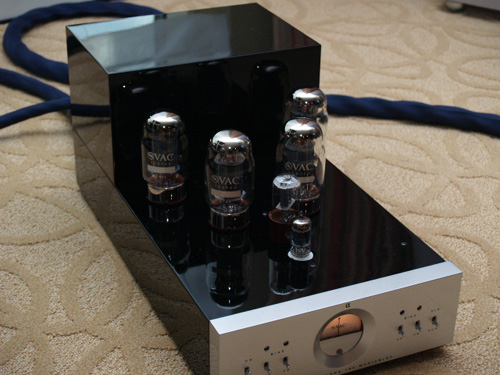 In the Rives Audio room was VAC Standard Music Bloc 160 amplifier.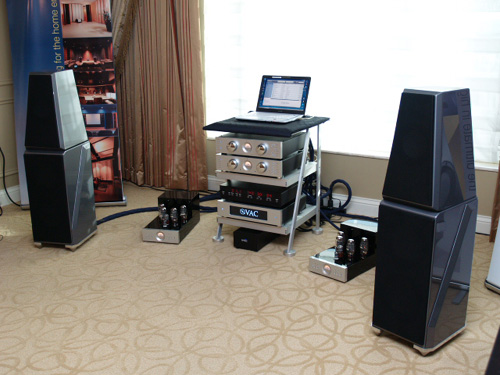 Also in the same room were Talon Thunderhawk loudspeakers with the VAC electronics.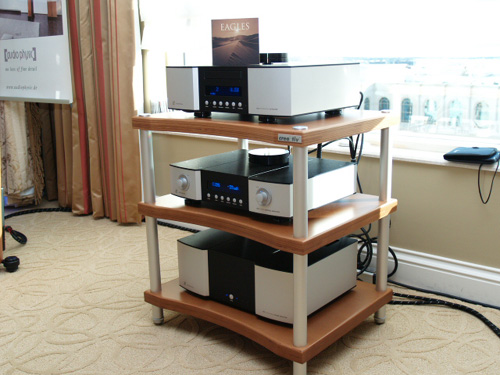 Lindemann Audiotechnik electronics.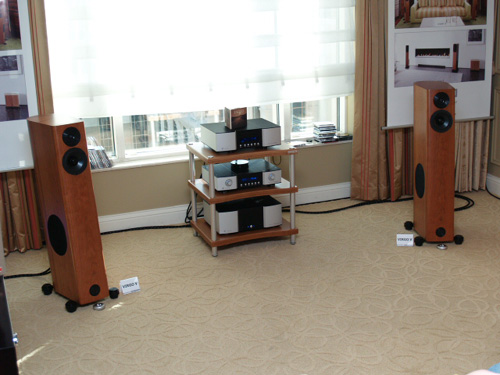 Audio Physic loudspeakers along with Lindemann electronics.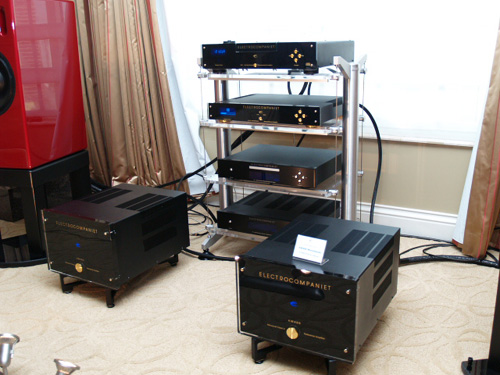 Another room featuring the Escalante Freemont loudspeakers and Elctrocompaniet AW400 amplifiers.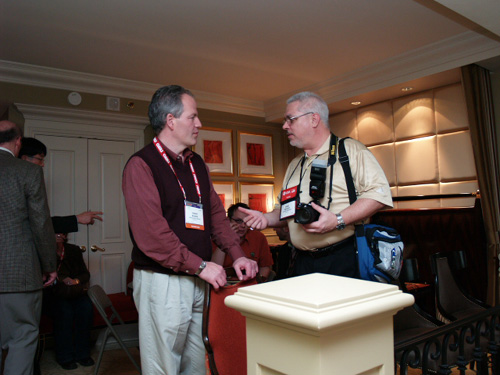 Greg Weaver with Tierry Budge of Escalante.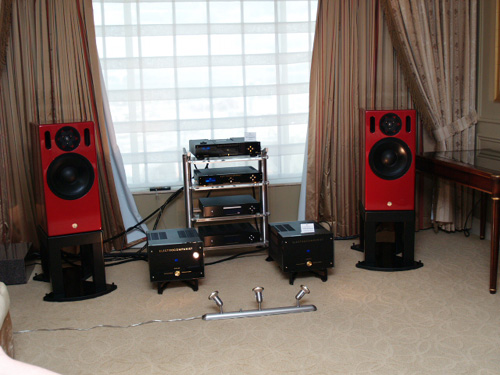 Another look at Escalante with Electrocompaniet.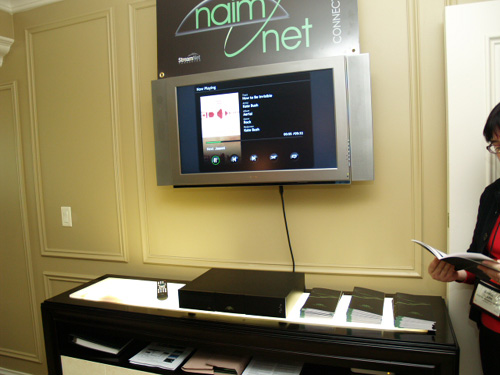 Naim Net NS03 Music Server, a multi-room audio system.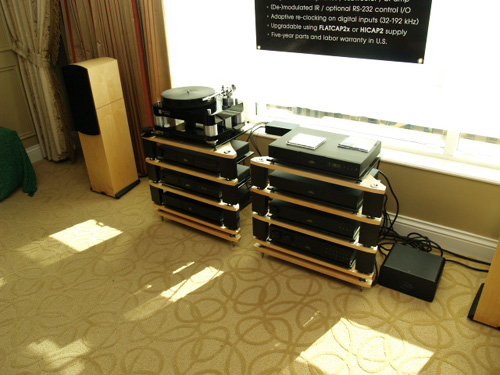 One of the Naim systems.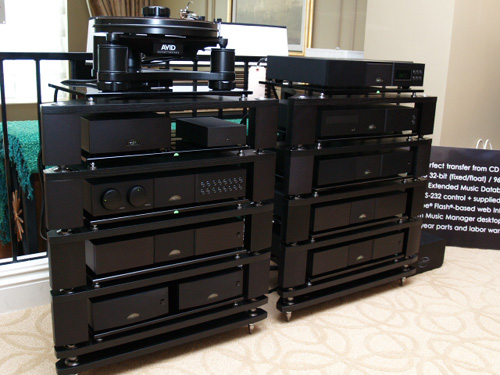 Another Naim system.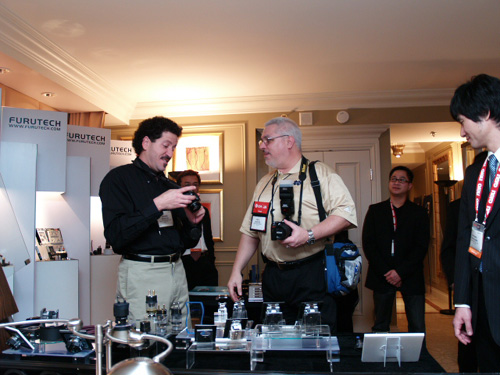 Greg Weaver conversing with Steve Rochlin in the Furutech room.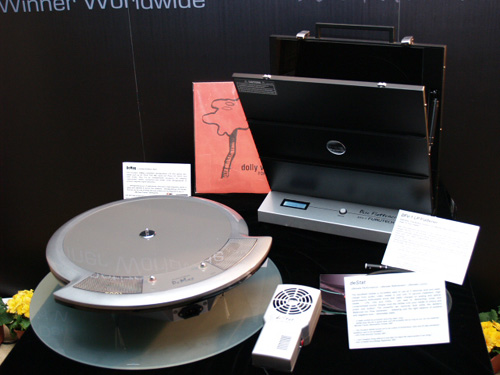 Furutech De-Mag.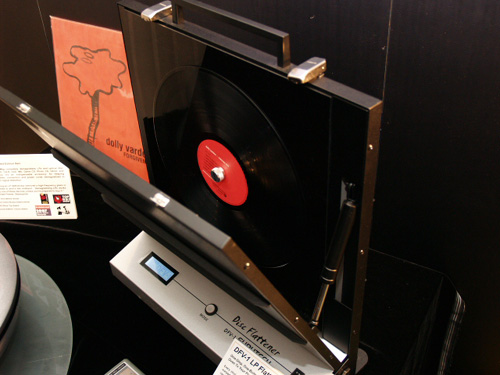 From Furutech, the DFV-1 LP Disc Flattener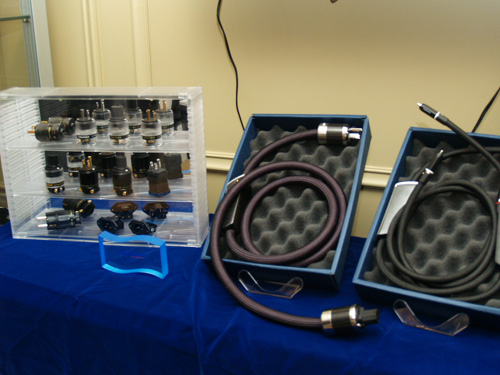 Furutech also had cables and any kind of AC plug you can imagine.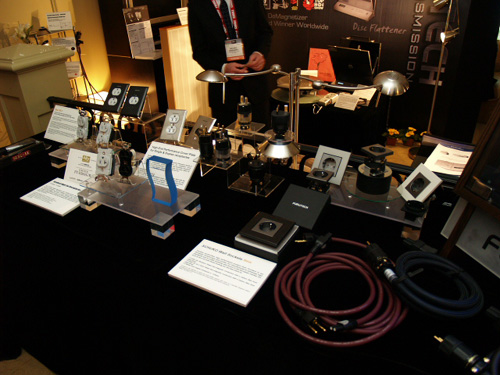 Furutech products, too many to count!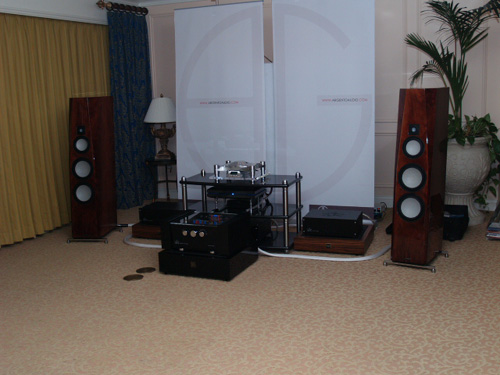 This system was incredible! Half Note Audio featured Tidal Contriva loudspeakers, ASR Emitter II amplifiers, Stylos SYS DAC and Argento cables.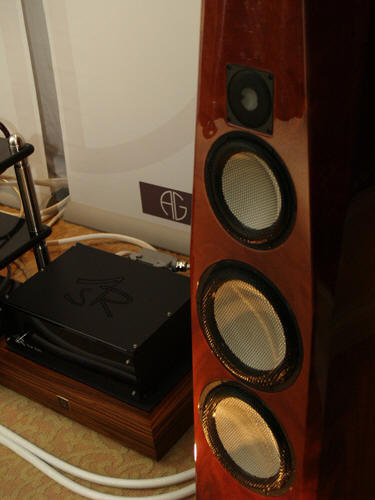 The Contriva loudspeakers with Argento cables, and the ASR Emitter.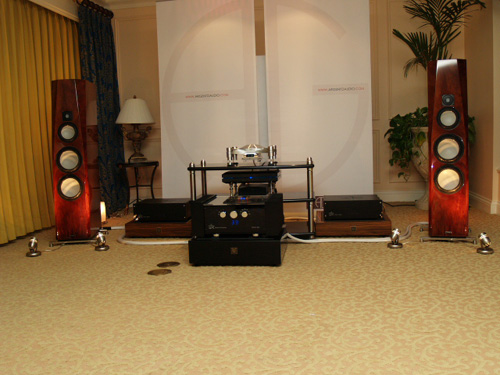 What a pleasure to sit and listen to our music here ... this is only one of about four rooms we actually had the time to sit and listen.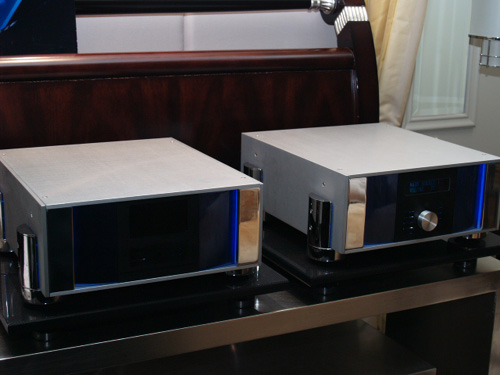 Hovland prototype HP-300 preamplifier and "Music Player" music server/DAC.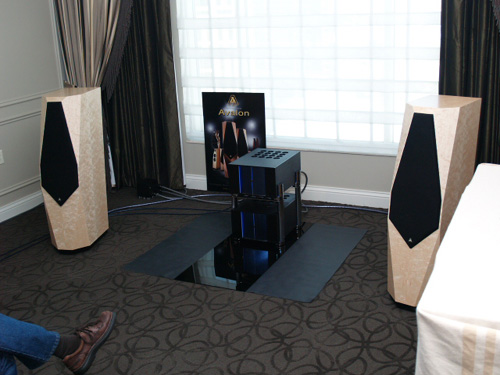 Avalon Eidolon Diamond loudspeakers with Hovland Stratos monoblock amplifiers. Of course, the cabling is all Hovland.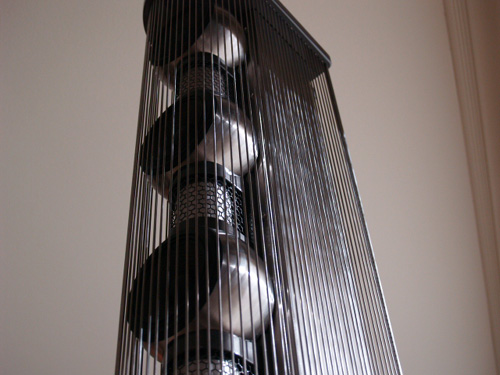 Anthony Gallo loudspeakers.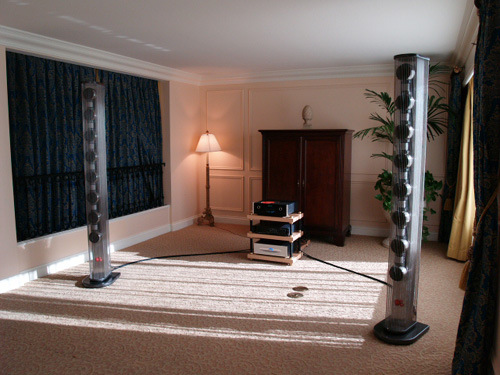 The Anthony Gallo statement loudspeakers.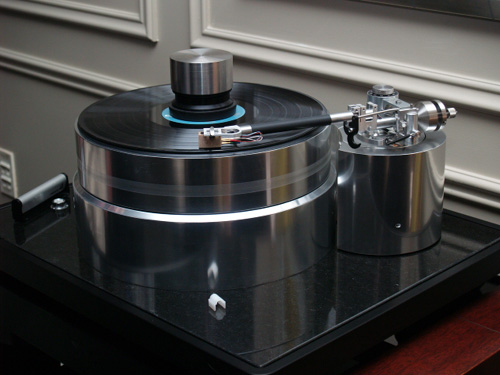 Red Point turntable in the Hansen Audio room.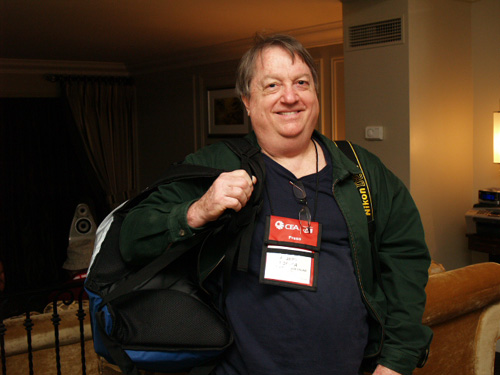 Albert Porter on the other side of the camera!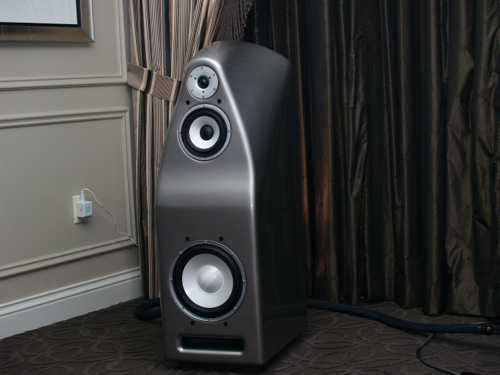 The Prince V2 loudspeaker from Hansen.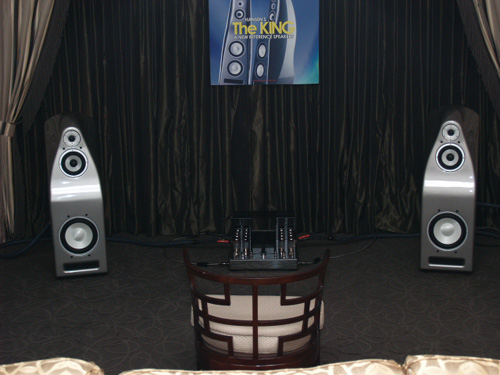 Hansen Audio with CAT electronics.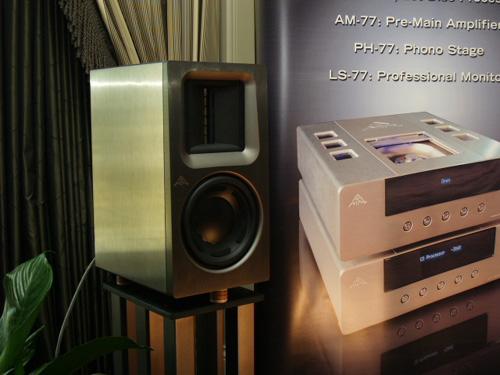 The other Avatar Acoustic room with the new AMR loudspeakers.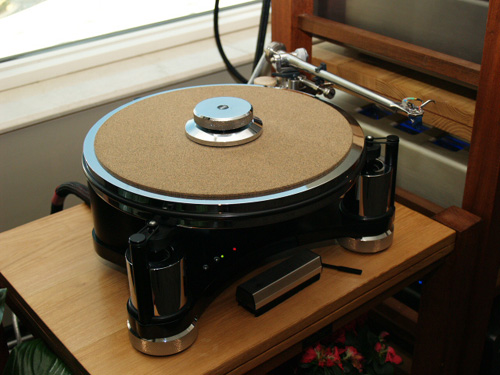 In the Avatar Acoustics room was an Avid turntable.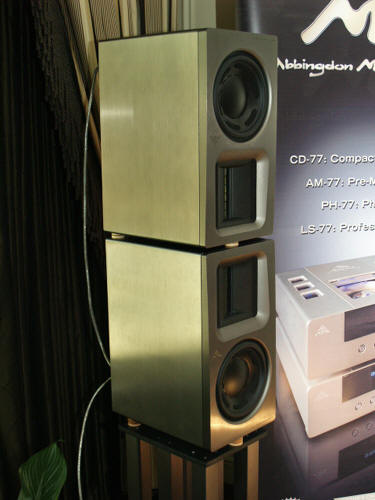 AMR loudspeakers, this is a stacked pair.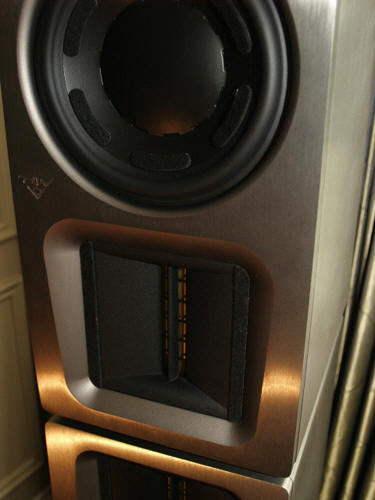 The AMR loudspeakers feature a ribbon tweeter.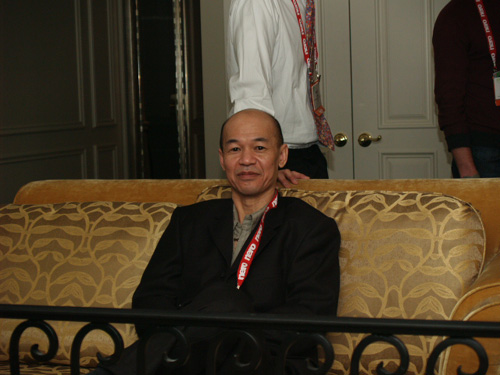 Franck of Acoustic Systems.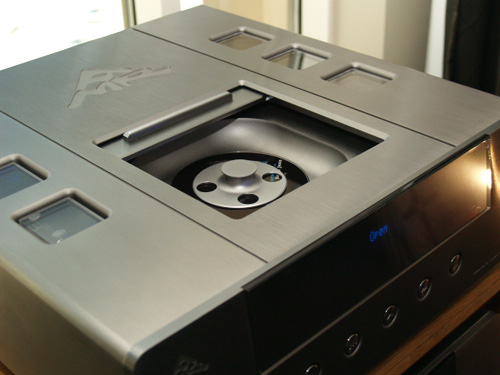 AMR CD77 CD player.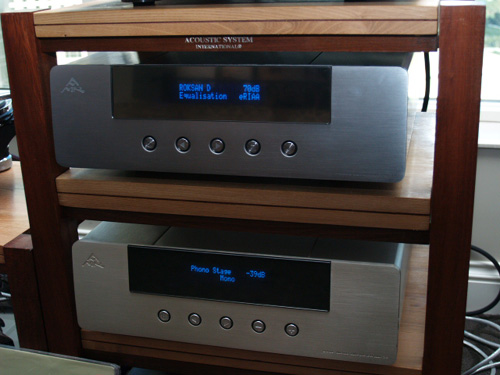 A pair of AMR AM 77 amplifiers.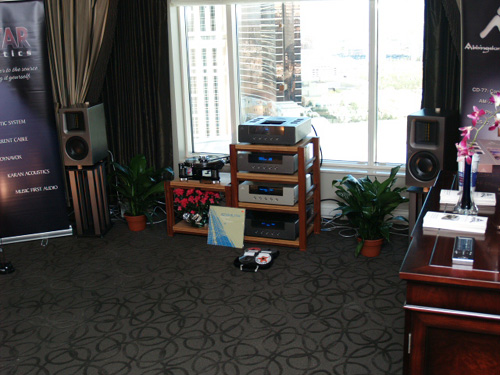 Avatar Acoustics with AMR loudspeakers and electronics.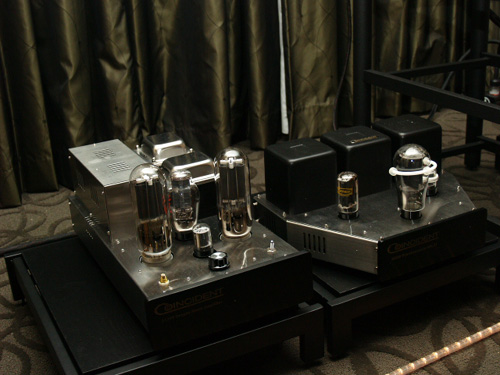 Coincident Speaker Technology featured their own Dragon 211PP and M300B Frankenstein monoblock amplifiers.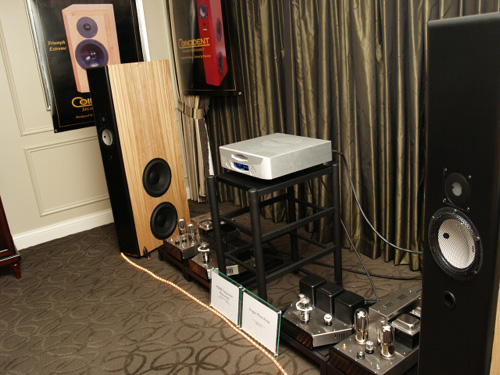 Coincident Pure Reference Loudspeakers.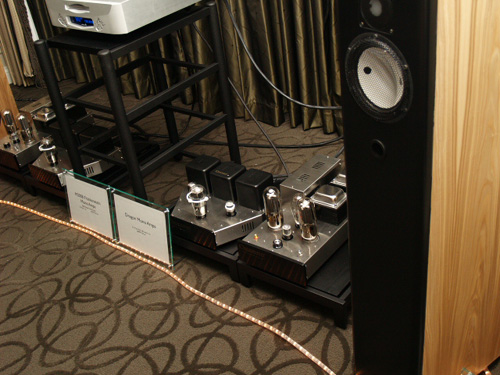 In the Coincident room they used an Audio Aero Prestige SACD player, and of course the room was wired with Coincident Extreme cables.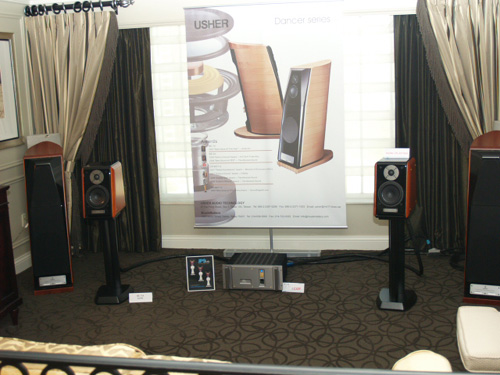 Another Usher Audio room, this one with the Dancer loudspeakers and JPS Labs.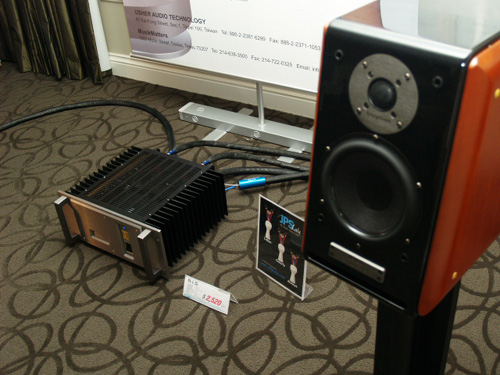 A plethora of JPS cables with the Beb-718 loudspeakers from Usher.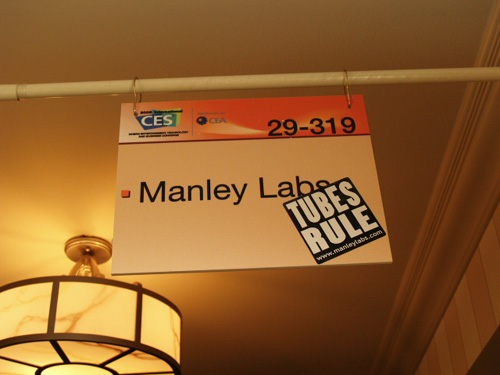 The Manley sign before Eveanna had to remove the sticker per orders of CES.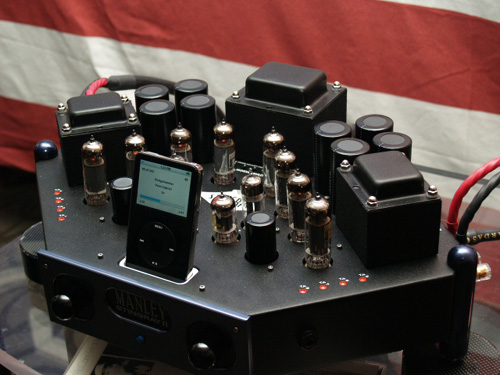 The Manley Stingray with an iPod dock.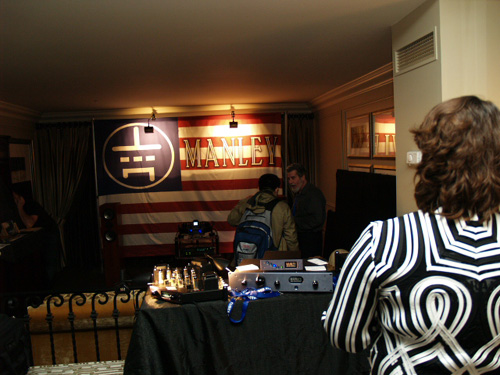 As always, the Manley room is a fun place to hang around.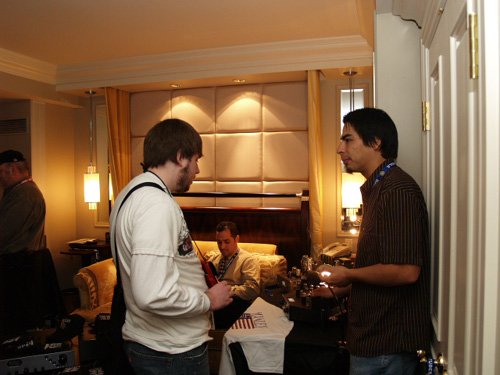 Peter Clark (the one from Positive Feedback, not the Red Point guy) getting the lowdown on the Stingray.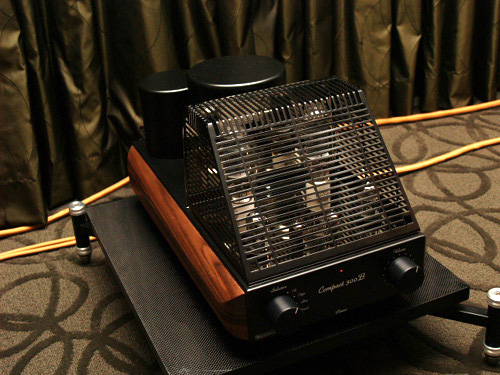 Master Sound Compact 300B amplifier in the Audes/Soundstring room.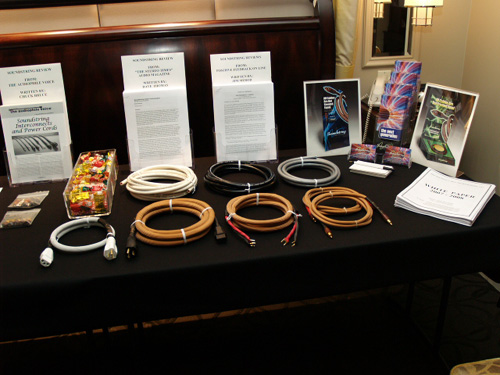 Soundstring cables.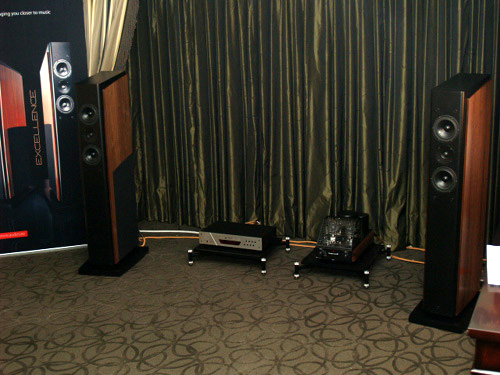 Audes loudspeakers and Soundstring cables.