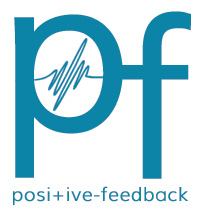 You are reading the older HTML site
Positive Feedback ISSUE
35
january/february
2008
CES 2008 - Part 2, page 3
by Dave and Carol Clark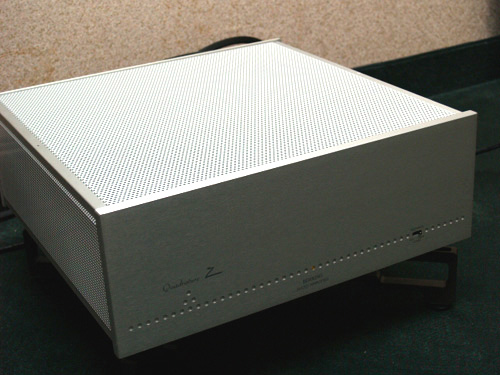 David Berning Quadrature Z amplifier.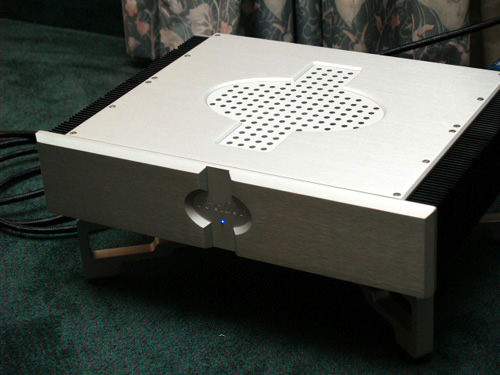 Power Modules Belles MB 200 amplifier.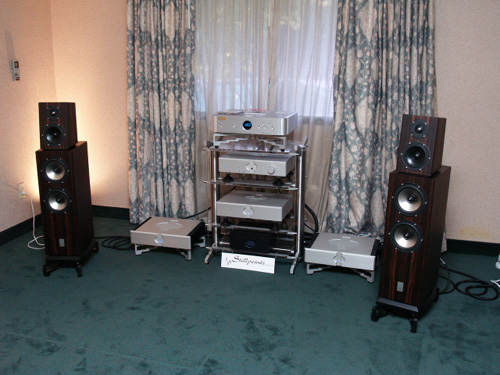 Belles system with Sillpoints racks and stands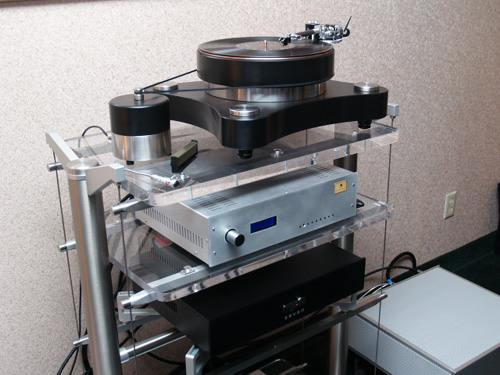 TW Acustics turntable.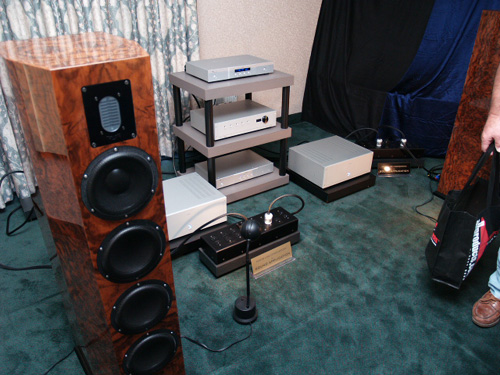 Silicon Arts Design electronics, Weiss digital, and Venture loudspeakers with Sound Application cleaning the AC.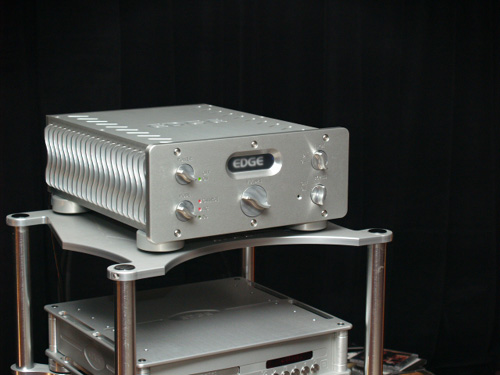 Edge Electronics Signature line. New and improved... was really good already!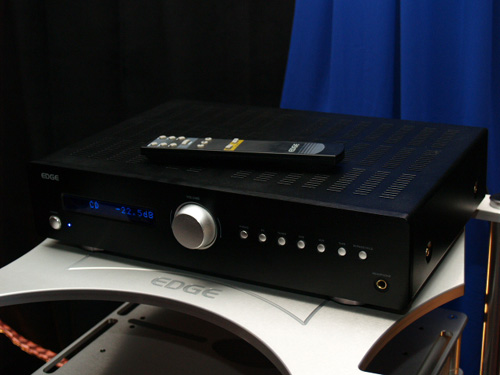 New Edge I3 integrated amplifier. Now this is really, really cool.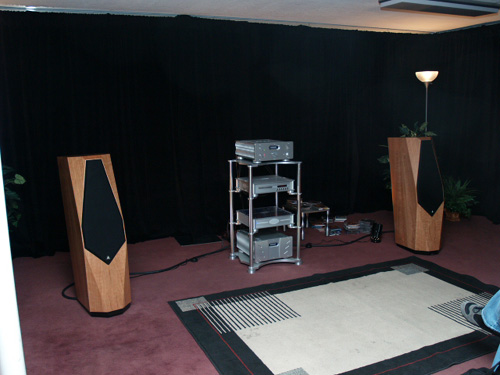 Edge system with Avalon loudspeakers. This room sounded great.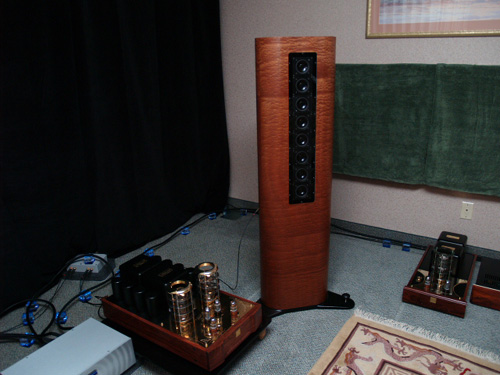 Navison Audio showed with the new Audience loudspeakers and all Audience cabling.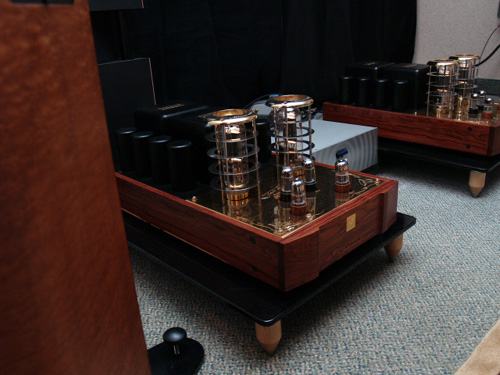 Navison NVS-211 PSE amplifier.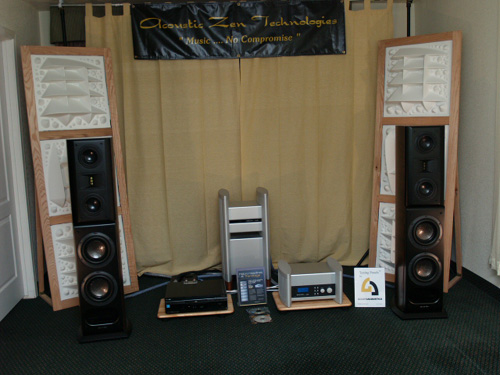 In the Halcro Acoustic Zen room Robert Lee introduced the new Crescendo loudspeakers.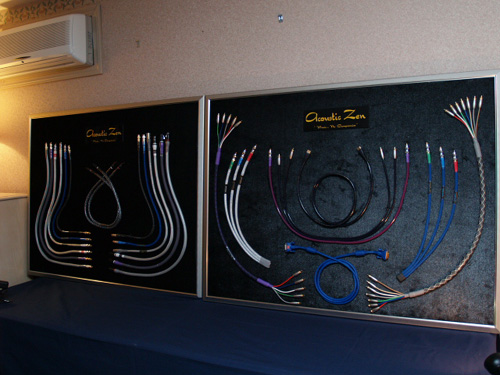 A wealth of Acoustic Zen cables, for every application.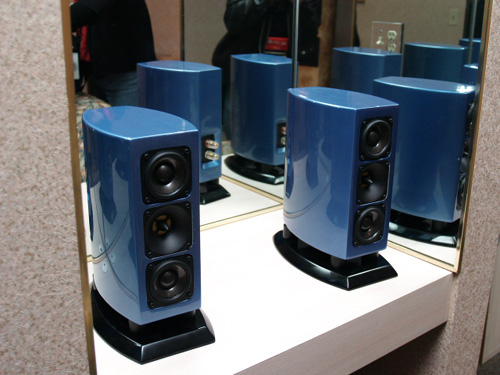 Acoustic Zen desktop loudspeakers.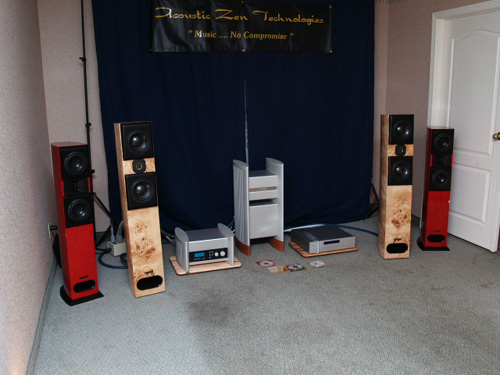 Vivo and Adagio loudspeakers from Acoustic Zen with Halcro electronics.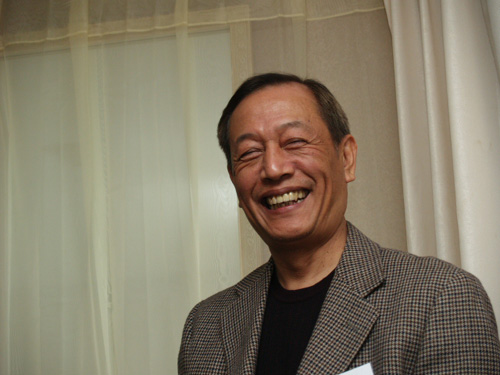 Robert Lee happy with his new speakers.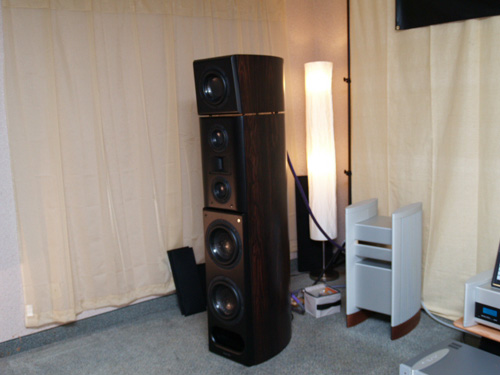 The Acoustic Zen Maestro, $36,000 for the pair with Halcro amplifiers not included in the price.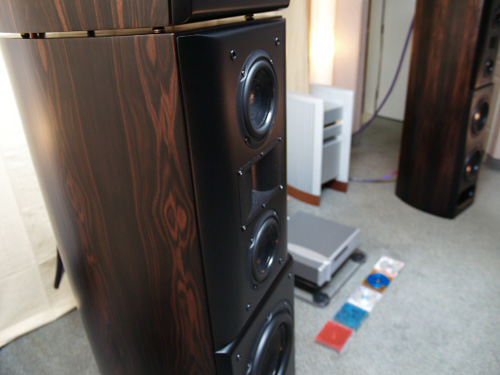 Close-up of the Maestro.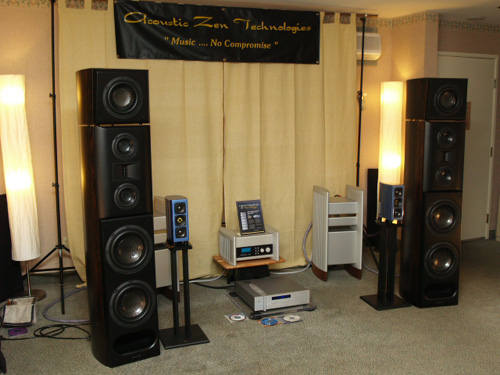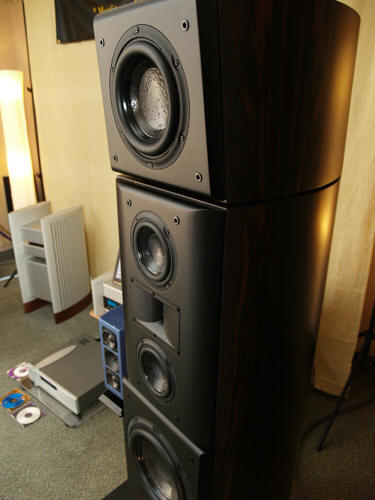 These speakers are truly impressive.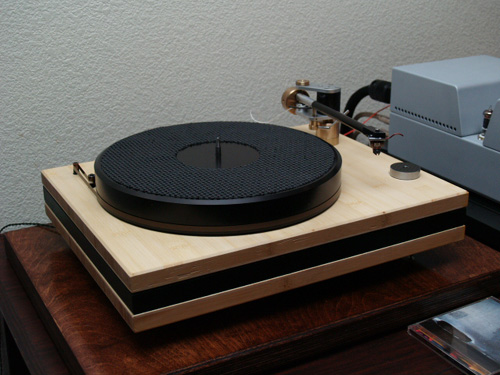 Schroeder turntable with a Schroeder arm in the Artemis Labs room. This is something new from Artemis Labs in teaming with Schroeder.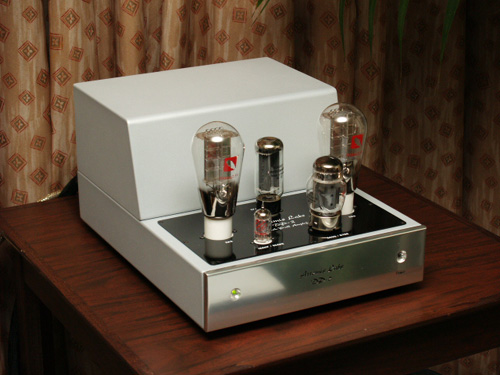 Artemis Labs DP-2 tube amplifier.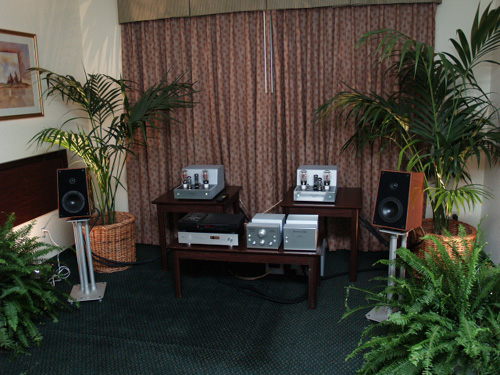 Artemis Labs electronics and Verity Audio loudspeakers.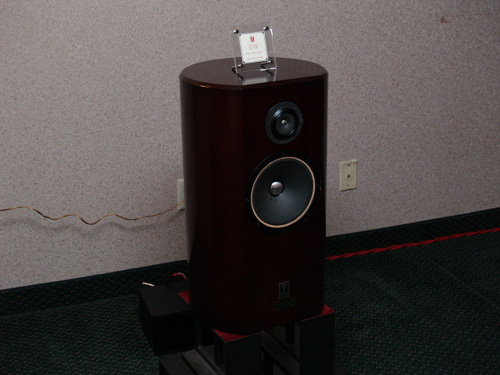 Kondo Audio Note Ongaku SP loudspeaker.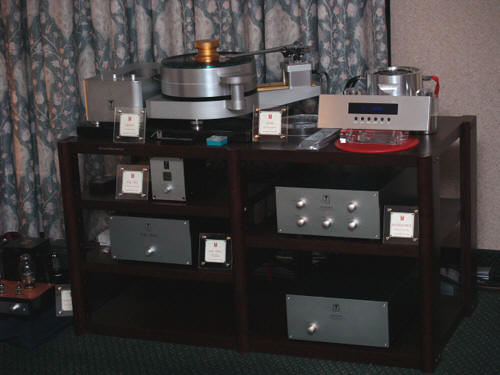 A plethora of Kondo Audio Note products.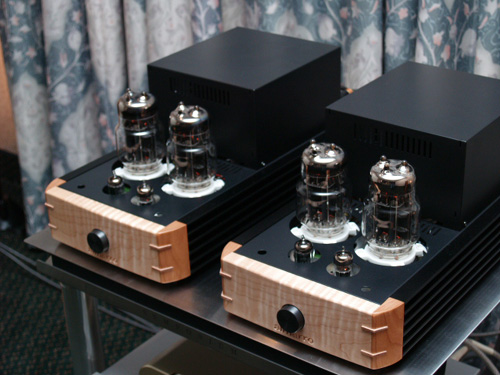 Almarro Products Mono A340 push-pull power amplifiers.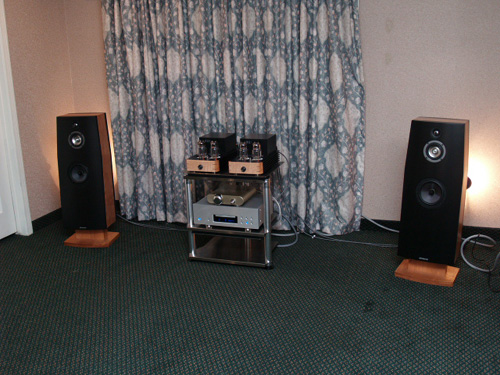 Almarro showing with M3A loudspeakers.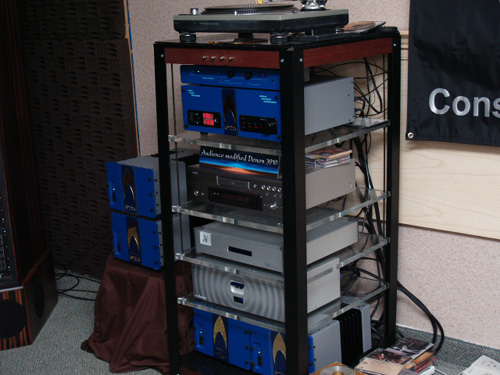 Spread Spectrum Technologies Ampzilla 2000 amplifiers, Ambrosia preamplifier wired with Audience cables and power line conditioners.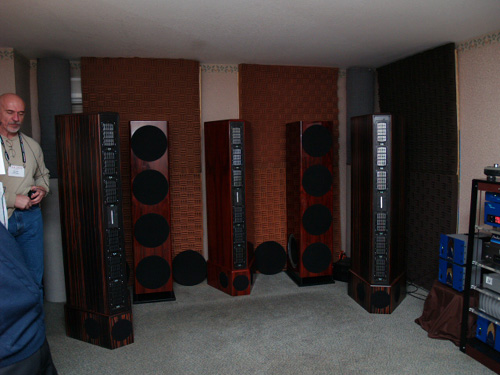 VMPS loudspeakers. The big ones... and with a center fill!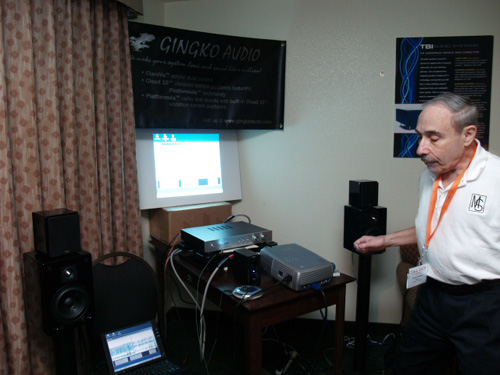 Norm Ginsberg demonstrating the TBI system.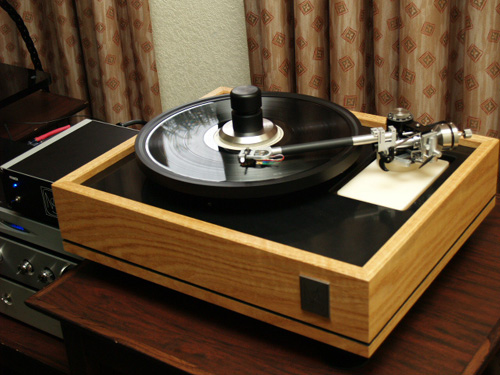 Merrill-Scillia Research MS2 Heirloom Classic turntable.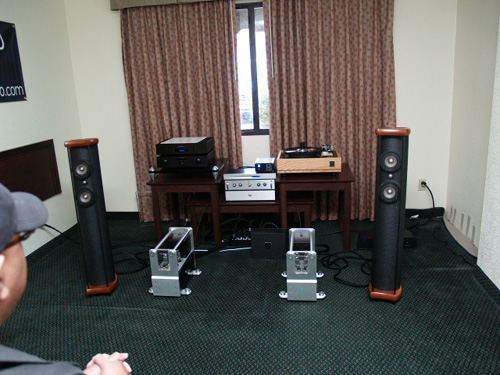 The system in the Norvinz room with Opera Audio Consonance amplifiers.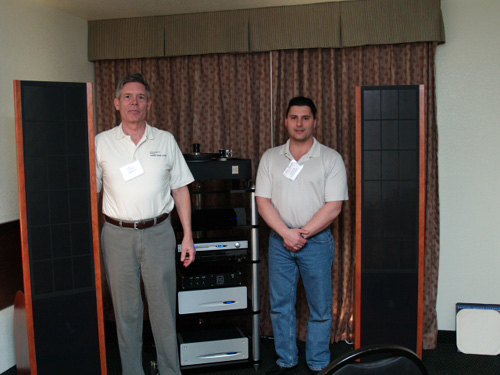 Roger Sanders with his new loudspeakers and Tony Scillia with the Merrill-Scillia MS21 turntable.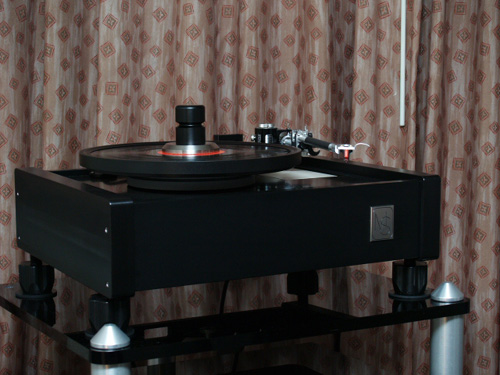 A close up of the MS21 turntable.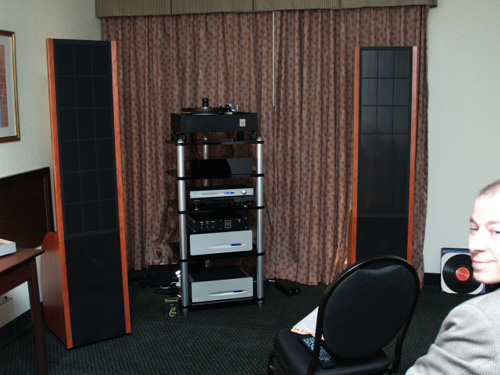 Myles Astor listening to the Sanders system.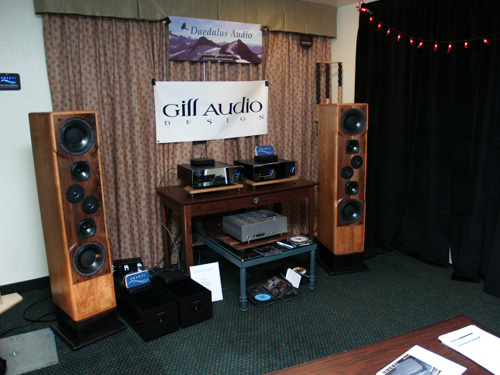 Daedalus Audio with Ulysses loudspeakers, Gill Audio Designs Alana preamplifier, Gill Elise DAC, Ensemble transport, Clayton M-200 amplifiers, Shakti-Innovations Hallographs and Stones, and Empirical Design cables.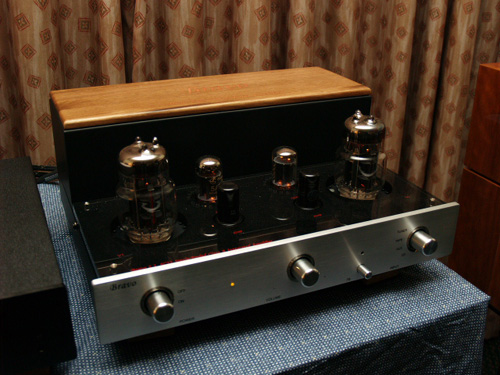 JAS Bravo 2.3 Integrated amplifier.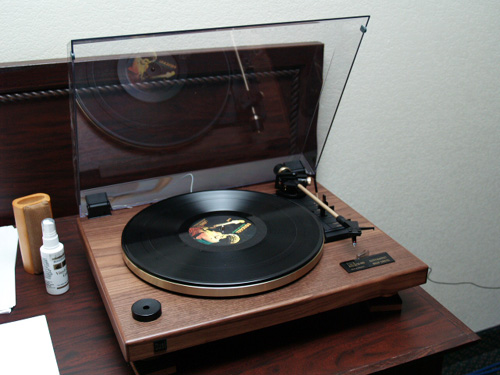 Dual CS455 turntable. The whole line is back with more to follow....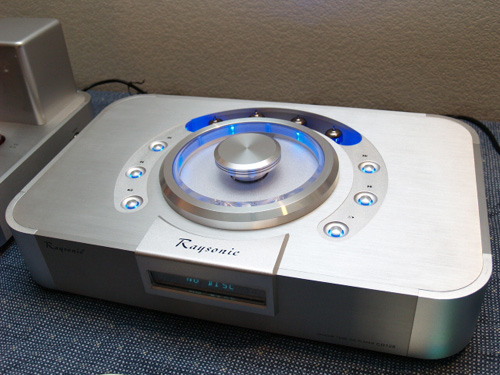 Raysonic CD 128 CD player. Really nice stuff!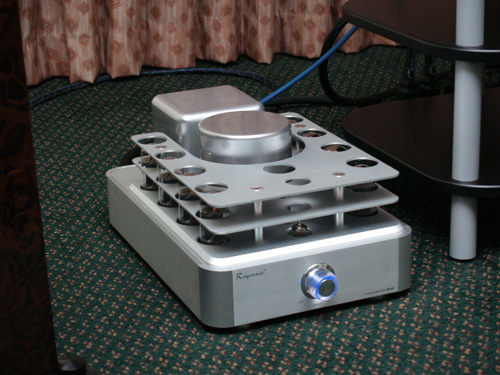 Raysonic M100 amplifier. REALLY nice stuff!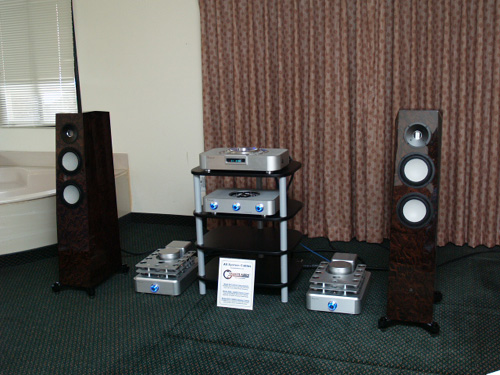 JAS Audio Odin loudspeakers with Raysonic electronics.