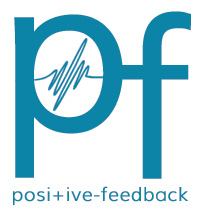 You are reading the older HTML site
Positive Feedback ISSUE
35
january/february
2008
Three from Cisco: Aja, One Flight Up, and Takin' Off
by Danny Kaey
I suppose lumping Aja in with two jazz greats, Herbie Hancock and Dexter Gordon may seem somewhat out of play at first; on the other hand, many do in fact consider Aja to be a great jazz (pop) record. Each of the three releases here are from the capable hands of Mr. Record, aka Robert Pincus at Cisco records. As I have gotten to know Robert over the past years, I can safely say that I personally know of no other individual who knows more about records, pressings, issues & reissues, stampers, grooves, etc. then Mr. Record does. Absolutely astounding, he truly is a walking record Wikipedia!
All three of these must own gems (oops, did I let the cat out of the bag?) have been minted from the original masters, which in case of Aja is truly an achievement. During a candid interview Mr. Record told me that MCA has so many "master" tapes floating around, that finding the correct one took what seemed an eternity. The quality of the work that Mr. Record puts into these reissues is stunning—EQ'ing, tweaking and massaging until everything is just right, makes these Cisco reissues the must own titles for 2007.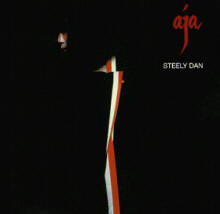 Let's start with Aja: when sometime in 1977 Donald Fagen and Walter Becker, aka, Steely Dan, began tinkering with what was to become Aja, they new a groundbreaking achievement was at hand. Enlisting the help of jazz grates Wayne Shorter and Steve Gadd, Aja is of magnificently opulent production quality—they didn't spare a dime here folks! I can only imagine the jam sessions that must have ensued… When all is said and done, Aja is a classic that just won't go away. This latest reissue preserves it for a few more generations and is well worth owning: my otherwise mint copy from the MCA record club gets clobbered by this Cisco reissue, forget about the currently available CD (especially!) or previous reissues. Dynamics, resolution and space have been increased dramatically to the point where you would never think this was recorded all the way back in good ol' 77. This is an excellent record for pop and jazz aficionados that shouldn't be missing from any collection. Finally, I must make a comment regarding TAS's so-so review of Aja: next time around, let someone who actually cares for that type of music handle the review—why bother otherwise?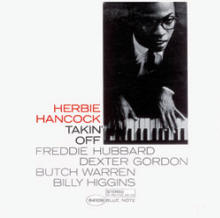 Herbie Hancock needs no introduction. A legendary jazz master, he keeps on playing and reinventing himself over and over. Mr. Record's Cisco reissue of Takin' Off is another exemplary and worthy record. Known for otherwise unconventional jazz, Herbie plays rather conventionally here, which is to say, most anyone who enjoys jazz parse, will find this record wholesome entertainment. My favorite piece is Alone and I, or, what today would be most surely known as a power ballad. Magnificently moving, it is for me the standout piece on the record. Sound wise, the record is a Blue Note. It's a bit pinched and stiffed dynamically, something that you simply can't correct for anymore. Not the best sounding of this trio of records, it still satisfies those who are Herbie fans and believe me, it kills any other version I have heard of this record, including Rudy's own RVG CD reissue series.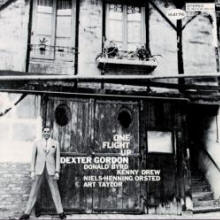 Finally, Dexter Gordon's One Flight Up is perhaps somewhat of a lesser-known nature. Most everyone always thinks of his hit record being "Go". While sales wise this may be, I find One Flight Up to be the more inspiring and better overall record. What with Donald Byrd, Kenny Drew and Art Taylor accompanying Dexter, it could only be a great record. Released originally in 1964, this record stood the test of time and must be in everyone's Dexter Gordon collection, period. Musicianship and performances are excellent, these guys know how to jam! Sound quality is quite good, I would rate it higher then the aforementioned Herbie Hancock Blue Note. Maybe Rudy had a better then good day at work, maybe the stars were aligned closer, who knows, it just sounds damn fine to these ears! Available at all mail order outlets and finer record shops—there's a copy waiting for you.