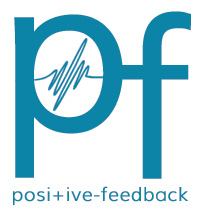 You are reading the older HTML site
Positive Feedback ISSUE
35
january/february
2008
The first releases in EMI's new OPENDISC series
by Tom Gibbs
Maria Callas: The One And Only. Maria Callas, soprano. Various orchestras and conductors. EMI 094639634125, 2 Redbook Compact Discs.
Leif Ove Andsnes: Ballad for Edvard Grieg. Leif Ove Andsnes, piano. Berlin Philharmonic Orchestra, Mariss Jansons, conductor. EMI 094639439928, Redbook Compact Disc.
EMI Records has been in and out of the headlines frequently this year, and whether or not the world's largest group of record labels has been bankrupted, sold, broken into pieces or the doors closed forever—all as faithfully reported this year on the Internet—they still manage to crank out new product. And they still answer the phones and emails—when I had a problem with one of the Callas discs, a contact person at EMI promptly resolved the situation to my great surprise. These two new releases are among the first in EMI's new series of OPENDISCs, which promise computer access to a plethora of additional bonus material, as well as the opportunity to accrue points toward free music or future purchases. So it appears that EMI is at least attempting (whether it ultimately proves to be just another gimmick) to sell music in some form of recorded disc, which is indeed promising for those of us who prefer our music delivered via more traditional channels.
Unfortunately, that bonus material (as represented in OPENDISC's current incarnation) adds very little to the continuity of the program. Upon insertion of the disc in your computer, you're immediately connected to the Internet, then required to divulge all your personal information. OPENDISC then merely transports you to an EMI Classics website, where you can sample information concerning upcoming releases, videos, picture galleries and audio clips, and purportedly establish your bonus points account. While I ultimately didn't think the payoff was anywhere nearly worth the amount of effort to get there, I did spend a fair amount of time examining the site's contents and saw several worthwhile and entertaining videos. You'll have to be the judge of its ultimate value in terms of hassle versus reward; however, the website's functionality was clumsy at best, and I'm still not clear on the whole "points" thing. Most importantly, the discs played perfectly in any device in which they were loaded, and the music is really the only real reason to buy them anyway—right?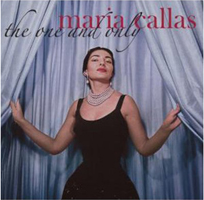 There are many fine collections of Maria Callas' work out there, but this new two-disc set may be the best of the available bunch. The set is organized really well, with disc one presenting an excellent cross-section of her classic monaural recordings; disc two is devoted to her stereo offerings, and it's really interesting to compare and contrast the performances between the two periods. And, significantly, only one of the set's selections is sourced from a live recording. So many Callas collections focus too heavily on live performances, and while these may be artistically superior with significant historical value, the recorded sound is often quite inferior. Those who might be a bit squeamish with mono classical sources have little need for concern; these are among the finest recordings of their vintage I've had the pleasure to come across, and the orchestra and Maria Callas are both offered in full-bodied sound with minimal distractions imparted by the recordings. This is a disc for those who are mostly interested in hearing Maria Callas, in her prime, in uniformly superb sound.
The two discs also offer an interesting survey of her work, and the accompanying liner notes offer a great deal of insight into her personal preferences. She obviously had a definite agenda in terms of what she would and would not perform in live in the theatre. Disc one opens with arias from two Puccini works she would never perform live, the justly famous "O mio babbino caro" from Gianni Schicchi, along with two thrilling arias from La Boheme. The program then continues to include many of her bread-and-butter roles that made her a worldwide superstar and cultural icon, including selections from Tosca, Madama Butterfly, Turandot, Rigoletto and La Traviata. Disc one closes with selections from her bel canto work represented by Bellini and Donizetti.
The second disc opens with one of her most famous moments from Bellini's Norma, the incredible "Casta Diva." There are further offerings from Rossini and Verdi (including a show-stopping "Ritorna vincitor!" from Verdi's Aida), and then we shift gears into another area where Callas refused live performances—French repertory. Late in her career, after having been scorned by Aristotle Onassis, she retreated to Paris, and disc two concentrates heavily on that phase of her career. While she did not perform the French repertory live, she made many fine studio recordings. The arias from Bizet's Carmen with Georges Pretre conducting the National Theatre Opera Orchestra of Paris are alone worth the price of this entire set, and it's been said that Maria Callas was offered a king's ransom to perform Carmen live—and flatly refused! If you're looking for an introduction to the art of Maria Callas, you'd be unlikely to find a better survey in such superb sound, and most Internet dealers are offering the two-disc set at single disc price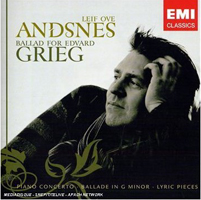 This disc serves as an overview of Leif Ove Andsnes' performances of Edvard Grieg's piano works, and while the Piano Concerto and Lyric Pieces are culled from previous releases, the 4 Ballades are new recordings, making this disc a very desirable addition to one's collection. The recordings are all uniformly superb; I dare say the Piano Concerto is darn well near definitive, and the Mariss Jansons-led Berlin Philharmonic gives this piece the requisite bravado throughout. Leif Ove Andsnes offers all these works incredibly sympathetic and idiomatic performances, and his playing is beyond reproach. For an even added dose of authenticity, the six selections taken from Grieg's Lyric Pieces are played on Grieg's own piano and were recorded at Grieg's home in Troldhaugen, which now serves as a museum to Grieg's legacy.
The sound quality of this disc is excellent, incorporating just the right balance between the piano and orchestra on the concerto, and the solo performances are not miked so closely as to lose the ambient cues of the recording space. This is undoubtedly a reference Redbook CD for realistic piano recordings, and the orchestral climaxes are breathtaking! I'd be hard pressed to make a higher recommendation in terms of a more well-recorded and artistically superior collection of the major piano-based works of Edvard Grieg.
While the "Internet" aspect of these two releases from EMI is less than entirely successful, at least it does represent willingness on their part to try and stay relevant and open the doors toward Internet-based delivery of music, which—at least with classical music—seems to be the direction we're headed in. From a musical standpoint, each of these excellent discs is highly recommended.