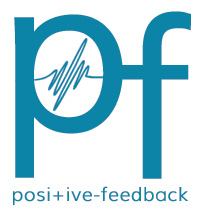 You are reading the older HTML site
Positive Feedback ISSUE
35
january/february
2008
Resolutely!
3:54 pm, December 31st 2007…
Dear PFO readers,
An entire year has passed and I have only written one article (about the new Slim Devices Transporter) for Positive Feedback Online. I feel as though it has been a lifetime since I had time enough to sit at the computer and write. Life intrudes on us all on occasion, but these past few years have seen an unprecedented amount of change in my life. I have a lot of projects lying around these parts, but like so many of us, when good intentions mix with reality, something's gotta give. It my case, it has been audio taking a back seat. I vow that 2008 will be different, with this column leading the way.
My last few contributions to PFO have come in the form of a series of articles called "My Audio Experiences" which focused more on "budget friendly" gear with a low-power, high efficiency emphasis. In an attempt to gain a bit more insight about audio, I decided to help an old Eico HF-86 amplifier regain its former glory (with much help from Citation amp guru Jim McShane and Jay Waxler of Harmony Audio of Bloomington, IN) and that is when I caught the bug. As of this date, I have three basic projects in various stages of development. An 845 SET amp based on Larry D. Moore's Ultra Fi Monaco for which I have been gathering parts and am just beginning to assemble. One of David Slagle's Intact Audio passive volume control transformers which has been collecting dust awaiting a proper chassis and very recently, a clone of Nelson Pass' First Watt F4 class A impedance converting amplifier—yep, a transistor design!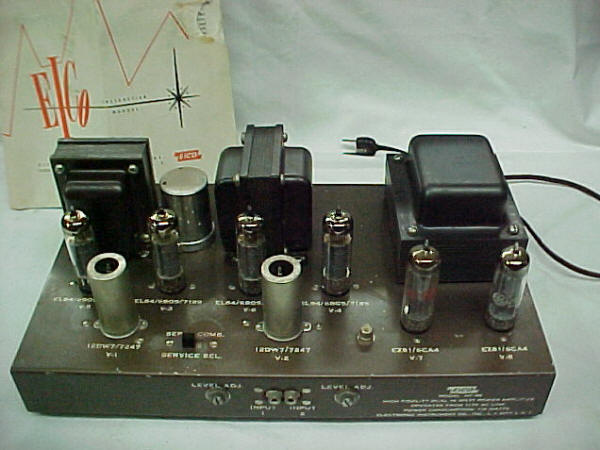 I am very, very new at this do-it-yourself stuff and heading this direction has caused me to wonder what the hell I am getting into on more than one occasion. While these projects are certainly daunting to a neophyte (just collecting the necessary tools is a big deal), I am quite sure I will—eventually—get them done. In addition to these various DIY projects that I will be sharing with you in some undetermined form, I am hopeful that I can re-saddle the horse and start writing about some other gear again. While I still consider myself a columnist rather than a reviewer, I do hope that in the coming year I can pen some comments about computer-based digital sources and DACs as well as loudspeakers of higher sensitivity and small footprints—all reasonably priced—depending on your definition of what is reasonable.
I have one bit of unfinished business before I forge on, namely that of part two of a previous PFO commentary, to complete my "Audio Experience" articles. The following was written over the past year and includes some remarks central to my next series of articles:
A Completion of an Appointed Round - My Last Audio Experience: The Gestalt of James Brown Part II
Sadly, since part I of "The Gestalt of James Brown", the godfather of Soul has passed on. His trademark manic presence only to be witnessed in videos heard on recordings and felt deep in one's own gut. He performed in my hometown September 2006 and passed on to the great stage that same December. I was unable to go to the concert and I remember thinking that it might be my last chance to see him swivel and scream the funky soul he made famous. Unfortunately, I was all too right. We'll miss you JB.
Audio Cottage Chic
I have been the fortunate owner of a number of pieces of great gear that were designed and/or built by some incredibly talented people. Some are fledgling businesses and some are long-standing audio companies that choose to stay very small. I started to list them, but the list is long and varied, so I have deliberately left out names so no one would be missed. All have been written about in previous reviews or articles by yours truly. In addition to building incredible gear at reasonable prices, most are proponents of DIY and while they may not give all the keys to the intellectual property candy store, they freely give away advice and many of their basic designs for others to use on a non-commercial basis. I am glad to have been able to support a few of these "cottage industry" companies by buying their wares. They remain an extremely important and creative part of the audio world. I wouldn't be trying to dip my toe into amp building without them...
Do it yourself …if you can
Education is a funny thing. You can abhor it, you can ignore it, or you can embrace it. At least where all things audio are concerned, I have ignored it ever so slightly. Even with a modest background in electricity and a life-long appreciation for fine audio equipment, it has taken me nearly 52 years to take the essential steps to learn the (very) basics of vacuum tube electronics for audio. While reading basic schematics is not beyond me, learning how to solder up an amplifier in a graceful manner will come with practice. However, ingesting the fundamental tenets of electronic theory is pretty heady stuff for someone who views math as a necessary evil, so I have serious doubts about my ability to crawl beyond the realm of building proven designs. Yet that, in and of itself, may be enough. Exploring the designs of others by bringing them to life in my own system sounds like a very rewarding hobby and I can see myself as a practitioner of this beautiful art. There will be questions…oh, so many questions. So steel yourselves thermonic experts, I'll be asking lots of 'em.
Crashin' and Honky-Tonkin'!
As a daily user of both a computer and a Red Wine Audio modified Squeezebox 2 music server, I knew it was only a matter of time before something blew up and toasted my data. In early '07 I had my first experience with a hard drive crash. I knew my c: drive was going bad but I thought I had prepared for it. Well, I was wrong. I had backed up my main drive using the Windows back-up utility and while (thankfully) I seem to have kept all my data intact, I expected to restore my system to a new drive without complication, just as it was prior to the crash.
And that was really wrong.
I am sure there are computer experts who can tell me what I didn't do correctly to backup/restore/avoid the misery I have gone through. And I know that I am still not correctly configured to wholly evade a future digital Armageddon. A hard drive can fail at any time--even a back up--so I will be placing all my important documents; pictures, written musings, personal records and the like, on recordable media for safe keeping. Eventually I will also have a second hard drive with a back up of my music, but quite honestly, except for a few files of my kid playing various instruments, all of the music is excruciatingly replaceable.
The real news here is not about hardware failure, or even how to store important computer documents. It is instead the new awareness of how totally the personal computer has integrated into my own life. It has been a subtle assimilation that I simply didn't recognize until recently. Just a few short years ago, my home computer was basically for fun and if I lost everything, it wouldn't have been the end of the world. In 2007, while the world might still be intact, I would lose a lot more than a list of oft visited web sites—a priceless digital photo of my wife and I partying in Nashville's own Tootsie's Orchid Lounge would be one. I would really hate that too.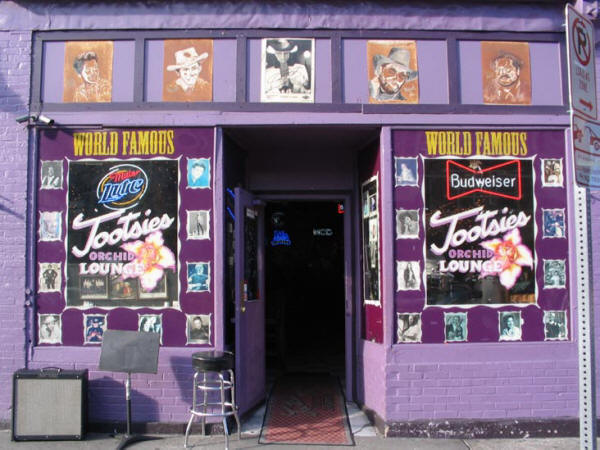 Speaking of Tootsie's …Generally speaking I suppose, we audio nuts are all music lovers too. Well, for lovers of live music, especially those within close proximity to Tennessee (and who enjoy a cold brew or Jack & Coke while listening), Nashville is a terrific place to hear live music—even if you are not a big fan of "country". There are all kinds of places to hear music; from the Grand 'Ol Opry to rock n' roll down by Vanderbilt University. Then there are my personal favorites, the historic Ryman Auditorium and the honky-tonks of Broadway. My spouse and I like to stay at the Renaissance hotel and convention center. It is a bit on the pricy side for some, but it is right in the thick of honky-tonk heaven, nothing more than a stroll to the Ryman and some of the best live music bars I've ever stumbled back from. Don't expect luxury, these places are boot-scootin' kick-ass honky-tonks with history, crowds, and a smell to match. Go with good friends who don't mind a little raucousness. It's a hoot ya'll!
A Room without a View…
I have run the gauntlet.
I have seen the green grass between the barbed wire.
I have moved audio gear and it has moved me.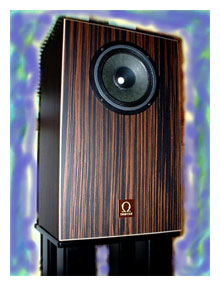 I spent months trying to figure out a better plan for my audio gear. After the (many) departure (s) of our children, I secured a spare bedroom for a dedicated space. I was thrilled about the possibilities. I could treat it how I liked; decorate it to my heart's desire. But the reality was not as good as the imaginary. At 13.5' x 9.5', it could have worked with the right gear and treatments, but I hated it. It didn't feel good to be in and it didn't sound good either. So I am back in the 19' x 12.5' room with the goofy layout. I have my Omega Superhemp speakers set up on the long wall and they sound better plopped down anywhere than they did in the small room after two days of trial and error. Actually, they sound very good—damn good in fact.
It looks like further negotiations are in order…
Room to Share
Since that last entry, I have torn my system down and tried the small room on two different occasions. During my latest attempt, I corresponded with Enjoy The Music writer Scott Faller, who has a small room of his own (One of three. Yikes! Scott, I am jealous…) and John DeVore, of DeVore Fidelity, who builds speakers designed with compact spaces in mind. Both were certain I could make the room work with proper treatment and equipment. However, as I explained to John, as bad as I want a dedicated space for audio, perhaps I didn't want this room.
Apparently I've torpedoed my own listening area due to bad vibes. Interesting huh?
So where do I stand, here on the eve of a new beginning? It has taken me a very long time, but I think I finally have a goal in mind for my own audio experience. It is quite simple really; I have decided the aim is for audio to be a lifelong hobby of learning and listening without any definite destination! I am still living in the land of the budget-conscious audiophile (aren't most of us on a budget?) and working to find a long-term solution to the audiophile nightmare of "Honey, where do I put the gear?" By building some of my own components, I hope to achieve a system that is crazy-good for the money, learn a lot about audio and have ever more pride in my own audio exploits. Sounds like a New Year's resolution to me.
It's almost 2008, so time to pop a cork or two… For those of you gearing up for CES, you are a bunch of lucky audio nuts. Have a safe and Happy New Year!
Gary Beard