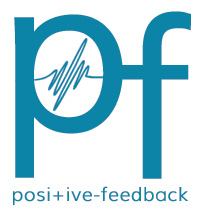 You are reading the older HTML site
Positive Feedback ISSUE
35
january/february
2008
Amnuayphol on Music
by Oliver Amnuayphol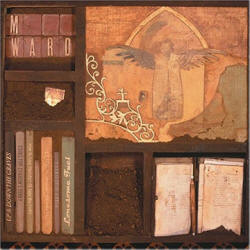 M. Ward, Transistor Radio Merge Records, Catalog Number MRG260. LP and CD 2005. Matt Ward, producer.
What is it with the Portland, Oregon music scene these days? With bands like Menomena, The Helio Sequence, The Decemberists, and The Shins and numerous others all calling Portland home, it would seem this picturesque but rainy Northwest locale is a breeding ground for some very talented indie-rock musicians, perhaps none more so than M. Ward. With his craggy, jazzy, folksy voice and penchant for musical storytelling, Ward landed critical acclaim with his third album, 2003's Transfiguration of Vincent. His 2005 follow up, Transistor Radio, pays homage to simpler, purer music from bygone eras while retaining an effortless and spontaneous, indie-rock and folk feel.
On Transistor Radio, M. Ward blends old time folk, blues, rock, and country to create songs that sound antiqued and burnished by time, but also seem fresh, yet eerily familiar. The album opens with such a unique, instrumental rendition of The Beach Boys' "You Still Believe in Me" that you could easily mistake it for one of Ward's own compositions. Listen longer and Transistor Radio only gets better—there isn't a single dud in the bunch. Ward has a knack for slowly building tension throughout the album, never hesitating to confidently guide the musical journey. And while every track is a good one, first half standouts on the album include the gently rocking number "Hi Fi," with its lush electronic guitars, layered vocals and down-tempo, kick drum propulsion; or the bluesy, boogie woogie, rockabilly infused "Big Boat," which could easily pass for something Jerry Lee Lewis might have written today, were he still alive.
On the second half of Transistor Radio (or side two if you bought the vinyl), Ward slowly winds down the journey with simpler, more acoustically quaint songs. One example is "Here Comes the Sun Again," easily the album's best number, with its melodically-infectious and optimistic vocals and simple guitar and piano underpinnings. "Paul's Song," "Deep Dark Well," and "I'll be Ya Bird" all help to bring closure to this album with their more intimate, country music-infused sounds. It is clear Ward has done his homework on a vast plethora of musical idioms, effortlessly moving between and sometimes blending them as only a consummate musician could.
The sound on Transistor Radio is artistically expressive in its own right, creating an auditory backdrop that is always in service of the music. While a departure from the usual audiophile standards of highly polished, clean and clear sound (most of the album was recorded in an attic, after all), the sonics are engineered to hint at that old-time radio sound. Expect a slightly closed-in upper treble, rich, warm, upper bass, somewhat distorted midrange, and a mildly emphasized presence region. Imaging, however, is well above average, with fine lateral extension and some front-to-back layering. It would also seem the sonic feel for each song on Transistor Radio was chosen from an artistic standpoint, clearly using sonic elements to evoke certain moods within the listener, to provide a deep connection to the musical events as they unfold; any musically communicative hi-fi system should have no trouble painting the appropriate aural picture. And while both the CD and LP versions are sonically good, do yourself a favor and buy, or at least listen to, the vinyl version of Transistor Radio first; it has a sonically subtle, yet musically important organic wholeness that the CD version can't quite match.
Considering the sum of the parts then, parsing out an album track by track doesn't nearly do justice to what M. Ward has accomplished with Transistor Radio. The album really must be listened to straight-through to hear how Ward has painted a musically cohesive picture that, much like a good story, has a clearly defined arc. Transistor Radio has that altogether rare and highly communicative ability to transport the listener to another—no doubt simpler—time and place, when radio was still a new medium, and served as a tool for bringing people from various and remote locations closer together, connecting us all in small yet meaningful ways. One listen to Transistor Radio and you'll be dreaming of long, winding, country dirt roads, sun-kissed fields, and hot summers spent on the porch drinking ice cold lemonade. Transistor Radio is an absolute gem—a treasure of an album that will take you on a musical journey, and one that is a must have for music lovers of any stripe.