One of the highlights of the 2007 Rocky Mountain Audio Fest was discovering Chalice Audio and meeting co-founder Pres Edmunds. Chalice Audio is a new company located near the beautiful Blue Ridge Mountains in Lynchburg, VA, which designs and manufactures, state of the art, custom vacuum tube audio gear in the tradition of ultra high end Japanese manufacturers such as Audio Note and Wavac.
The result of six years of research and development by Edmunds and partner Tom Willman, their debut product, the Grail amplifier is a class A SET mono block putting out 50-watts per channel into 8 ohms. Each unit is hand made in limited numbers, using ultra high quality parts, with each part individually auditioned during the design phase for the best overall synergy and sound.
Each channel features one 5687 input tube, a single 300-B driver tube and a pair of the venerable 845s, run in parallel, as the output tubes. Each stage is transformer coupled to provide excellent low D.C. grid resistance which is said to result in the lowest possible distortion in each stage. The input stage features an input transformer providing 100% voltage gain and ground isolation between the amp's input and all preceding audio equipment. All signal transformers are custom double C core designs which are said to provide a precise sound stage with the clearest depth of field possible. The driver and output stage are run with fixed biasing to provide low distortion and filament start up protection.
Power is delivered via five discreet power supplies. The input-driver and output power supplies utilize full wave bridge rectification with choke inputs, to a PI network for filtration. Choke input power supplies are used throughout. The output and driver filament supplies are DC and heavily filtered to prevent AC ripple from coupling to the electrodes of each stage. The biasing supply, also receives a full wave bridge rectifier and PI filter. There is a driver and output section 10 turn biasing potentiometer for adjustment of operating idle current for each respective stage. All signal supplies use high voltage polypropylene capacitors and high quality electrolytic capacitors are used in the biasing and filament supplies. Point to point wiring is used throughout.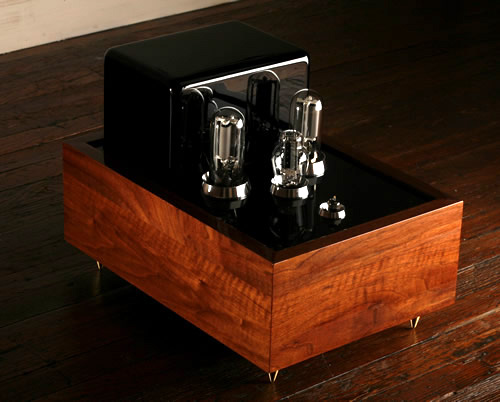 Weighing in at 150 pounds each, the main chassis is 1/2" thick CNC machined aluminum with custom built input and output transformers and bayonet style tube sockets mounted to a glossy black top plate. A solid wooden casing, finished in 18 coats of automotive clear coat and available in any wood of the customer's choosing, slips over the chassis for a very elegant presentation. The rear mounted input connectors are WBT RCA jacks with speaker terminals also from WBT. Setting the bias of the driver and output tubes via the separate, 10 turn, potentiometers along with the large, rear mounted, bias control knobs and test points that snugly grip the meter leads make fine bias adjustments a snap. A toggle switch on the bottom of each amp turns a cooling fan on and off.
The amplifiers arrived strapped to a pallet in two large wooden crates containing the main chassis. Two large cardboard boxes contained the wooden surrounds, transformer covers and tubes. As I was to soon discover, dealing with such large and heavy amplifiers presents it own set of problems such as where do you put the crates after you empty them of their contents? What do you do with the pallet? Moving each amplifier is no job for one person and even two people is a stretch given one end (the transformer end) has probably 75% of the weight. I recommend you have at least three people as I did when it came time to pack these babies up.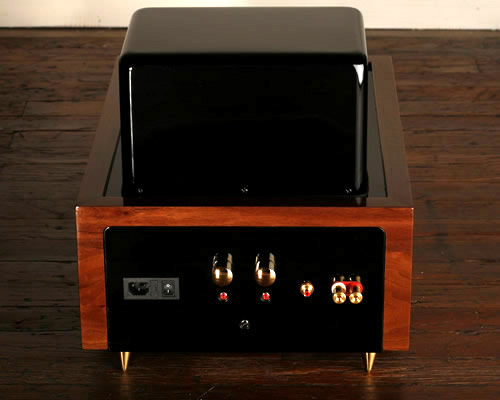 A couple of days after the amps arrived Pres Edmunds arrived to set up the amps and make sure everything was working properly. (Every customer receives this personal set up service.) After we hauled them from the garage to my listening room everything was very straightforward; put the tubes in the sockets, connect the cables, adjust the bias and you are ready to go. The manual recommends you begin by turning the bias way down and letting the tubes burn in for five hours to optimize tube life and ensure maximum stability and sound quality.
With some exceptions, the low power output of SET amplifiers has limited them to use with high efficiency speakers, e.g. horns, Lowthers, etc. As a result, audiophiles enamored with these amps have been very limited in their selection of speakers or relegated to very low listening levels. One of the design goals of the Grail amplifiers was to design an SET that can drive speakers with more moderate efficiency. The 88dB efficiency of my Wilson-Benesch A.C.T. speakers is typical of many modern designs and the Grail amplifiers drove them effortlessly. The WBs are capable of reaching SPLs of 111dB, have seemingly unlimited dynamic range, play louder than I would ever care to listen and do so with no sense of compression or distortion. The Grails kept up with them without ever breaking a sweat. In fact, the evening that Pres arrived we watched The Bourne Ultimatum with the amps in the system. Full of car chases, explosions and non-stop action the Grails never ran out of steam.
Why people (myself included) are drawn to the sound of SET amplifiers is their immediacy and tonal correctness that can emotionally connect the listener with the music in a way that no other amplifier can. They have a sense of organic rightness and a you are there quality that will send shivers up your spine and with the right recording, convince you that you are listening to a live performance. The Grails did not fail to deliver in this regard. For example, the sheer palpability and aliveness of "Lime House Blues" from Bucky Pizzarelli Swing Live, (SACD, Chesky Records SACD223) was so eerily real that it never failed to give me goose bumps.
For me there are two instruments that are unforgiving in the way they reveal a system's shortcomings. Get these wrong and the whole illusion falls apart. The first is the human voice. Listening to "Eleanor Rigby" from The Beatles Love, (CD/DVD-A, Capitol Records 0946 3 79810 2 3) Paul McCartney was as present and in the room as I've ever heard from a recorded voice. The tonal correctness, complete lack of grain and absence of any sense of electronic artifice left him simply there in a very convincing way.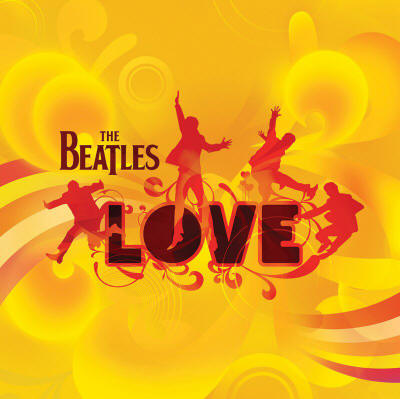 The other instrument that is unforgiving of a system's shortcomings and one of the most difficult to reproduce is the piano. And in this regard the Grails also excelled, presenting piano recordings with a convincing sense of weight and the right mix of percussive attack and rich resonance that brings the instrument to life and puts it in the room. Strauss' Sonata in E flat Major, Opus 18 performed by Arnold Steinhardt, violin and Lincoln Mayorga, piano (CD, Sheffield Lab 10039-2) was recorded by Doug Sax using a single all tube stereo microphone in the Mid/Side array developed by Alan Blumlein in the early thirties. Presumably made from a medium perspective in MGM's Sound Stage One this recording is extremely natural sounding with a very stable and distinct stereo image. There is a sense of the large, live space in which the performance takes place, but I would never have said the space was clearly defined. What was remarkable was how the amplifiers transformed the recorded space from what was hinted at and somewhat indistinct to a well defined stage with a clear picture of width, depth and acoustic quality.
The placing of the performers in this well defined context brought a dramatically improved sense of realism to the performance. The instruments themselves took on a greater sense of weight and solidity with each instrument more distinctly in its own space. The images were sharper and more focused but without any etch or enhanced detail. It was simply the greater transparency and resolution of the amplifiers allowing a more lifelike and realistic picture to form in a more fully resolved space. And the piano sounded so satisfyingly right that I quickly found myself forgetting the equipment and just enjoying the music.
The depth of the soundstage the Grails produced was also nothing short of amazing. Almost every amplifier I have heard foreshortens the recorded space, bringing instruments closer than they were when recorded. For example on the Best of Chesky Jazz and More Audiophile Tests Vol. 2 (CD, Chesky JD 68), a drum set is recorded at various distances from the microphone in a large and very live studio with the farthest distance being 70 feet away. Every amplifier I have auditioned creates a distinct sense of depth but nothing makes you think you are listening to something that is literally coming from 70 feet away. Though I have no way of determining the exact virtual distance of the image through the Chalice Audio amps that track really sounded like it was coming from somewhere in the neighborhood of 70 feet away. They also resolved the dimensions of the studio, placing the image in a specific and distinct environment which made the difference between sounding like it was in a large studio and being in a large studio.
The amps also have an uncanny way with instrumental textures and micro dynamics that contribute to their ability to create a fully fleshed out picture. The delicately nuanced, organic and realistic quality to instruments as reproduced through the Grails created one of the most vivid and convincing presentations I've had the pleasure of hearing. By comparison, my Music Reference RM-200 (an excellent amplifier) sounded somewhat Technicolor in comparison to the Grails' ability to recreate extremely resolved and natural sounding instruments.
One of the biggest treats came from listening to Bach's Toccata and Fugue in d from Telarc's Sampler Volume I, (CD, Telarc CD-80101). Organ recordings are challenged with capturing a massive instrument in a usually very large, very live acoustic environment, frequently a church. The sound of the instrument tends overshadow the space such that you know there is an organ playing but there is little in the way of context. The sense of space and scale is diminished, overwhelmed by the pipes. Through the Grails, this recording was as realistic a reproduction of an organ as I've heard. Not only was the organ solid and three dimensional with each pipe existing in its own space, but the amps resolved the distance to the pipes, the space around and between each pipe and the size and acoustics of the church in a very specific and convincing way. In other words, they brought something whose scale and complexity was impossible to reproduce by most systems, to life in a thrilling and palpable way. Daddy like.
Where SET amplifiers have often fallen short is in their bass reproduction, having a tendency to sound loose and flabby. The Grails came through here as well. Tight and punchy really doesn't do justice to how the amps reproduced bass. In fact, the combination of weight, transparency, agility and speed can only be described as luminous.
$80,000/pair is a lot of money for a pair of monoblocks. And for those of us with normal pay checks, it isn't even a possibility. But fortunately there are some of us who want and can afford the very best. I say fortunately because if there weren't companies would never make products like this and we would never get to hear what's possible. The build and sonic quality of the Grails shows an enormous amount of passion for and dedication to the art and science of audio reproduction and ranks among the very best (of which there are some exceedingly fine examples) of SET amplification. If you have the opportunity, give them a listen, you won't be disappointed!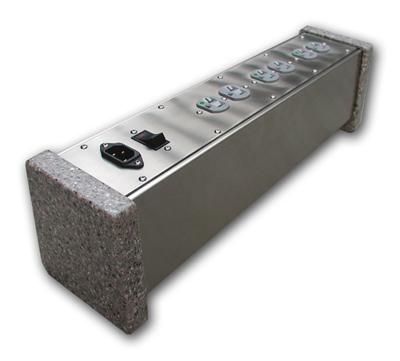 During the review period I also had the opportunity to experiment with the JPS Labs Aluminata AC cable and the World Power, Power Wing AC line conditioner. The Power Wing (reviewed elsewhere on this site Issue8 PowerWing and Issue22 PowerWing) is manufactured to a very high standard by Alan Kafton of Audio Excellence AZ. It comes equipped with three duplex outlets configured with any combination of Oyaide SWO Ultimate Series outlets or Oyaide R-1 outlets allowing you to tweak and tailor the sound of your system to your heart's content. (The R-1 is a $40 up charge per duplex.) In fact, prospective owners are given the opportunity to audition a unit and the various outlet options before placing an order. (I imagine that changing the outlets down the line is fairly easy to accomplish if you change components and want to alter the configuration).
As a whole, the Power Wing offered greater transparency, better ambiance retrieval and a more relaxed, quiet and organic presentation allowing the system to perform at its best. And you wouldn't think that changing outlets makes much of a difference, but it does. My unit came equipped with one Oyaide SWO-GX duplex (direct gold on gold plating, double cryogenically treated and conditioned on the Cable Cooker) and two Oyaide R-1 duplexes (palladium over platinum, double cryogenically treated and conditioned on the Cable Cooker). The SWO-GX duplex offered a lusher, harmonically rich and nuanced sound, while the R-1 provided a more forward and detailed sound. By altering where each component was plugged in I could tailor the overall presentation so it sounded just right to my ears. Highly recommended!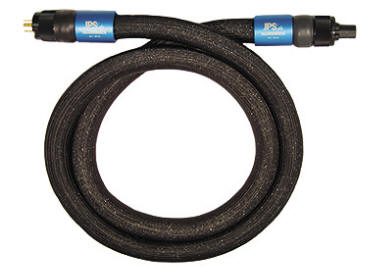 After we had set up the Grails, Alan Kafton, Pres Edmunds and I settled in for an evening of listening and movie watching. After a while Pres asked if I minded if he tried the JPS Labs Aluminata AC cord he had brought along. As he substituted the cord feeding the Power Wing with the JPS Labs cable, Alan turned to me and said, "prepare to be blown away", as I said to myself, "yeah right, it's a power cord". Long story short, I was blown away. It was if some previously unseen, unheard contamination that had been filling up the space in front of and between the performers and instruments had been sucked out leaving them revealed in all their glory. $3499 for a 2 meter AC cable is a ridiculous amount of money, but the magnitude of improvement is commensurate with the cost and then some. Adam Goldfine
Dear Adam,
Tom Willman and I just wanted to say thanks for taking the time and energy to review our first product, the Grail Monoblocks! We felt extremely excited and honored that you wanted to review our amps after hearing them at last years RMAF!
In regards to the review that you have written, all we can say is, awesome! We are so pleased that you heard the qualities in the amps that we worked so hard to achieve, such as; speed, dynamics, focused and realistically rendered soundstage, bass impact that sounded more lifelike, and resolution without any trace of etch or fatigue. All of these qualities would be meaningless if they did not transport the listener to the live event! We can see from your extremely well written and thorough review that you had that experience while listening to the grails!
Thanks again for this passionate review!
All the best,
Pres & Tom
Chalice Audio
Specifications
Chalice Audio Grail SET Monoblocks

Circuit Type: Single Ended Class A

Power Output: 50 Watts RMS into 8 Ohm Load

Input Sensitivity: 1.5 Volt for full output

Hum and Noise: -90 dB below Full Output

Frequency Response: 20 Hz-25 kHz +/- .5 dB

AC Power Requirements: 117 Volts

Power Consumption: 400 Watts

Tube Compliment: 1- 5687 Input Tube, 1- 300-B Driver, 2- 845 Power Triodes

Dimensions: 15.75" W x 22.75" D x 16" H

Weight: 150 lbs. /each
Chalice Audio Grail SET Monoblocks
Retail: $80,000/pair
World Power Power Wing AC Line Conditioner
Retail: $2750
Oyaide R-1 Outlets $40 up charge
JPS Labs Aluminata AC Cable
Retail: $3499/2 meters
Chalice Audio
104 Mt. Laurel Drive
Lynchburg, VA 24503
Phone: (434) 258-5278
web address: www.chaliceaudio.com
Distributor
Half Note Audio
P.O. Box 503
DeKalb, IL 60115
TEL: 847. 232. 1267
Cell: 847. 209. 1989
web address: www.halfnoteaudio.com
Audio Excellence AZ
940 East Cavalier Drive
Phoenix, AZ 85014
TEL: 602. 277. 0799
web address: www.audioexcellenceaz.com
JPS Labs
4893 Transit Rd.
Depew, NY 14043
TEL: 716. 656. 0810
web address: www.jpslabs.com