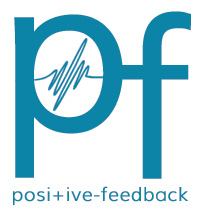 You are reading the older HTML site
Positive Feedback ISSUE
37
may/june
2008
Notes of an Amateur - June, 2008, Part 1
by Bob Neill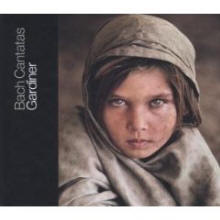 Bach Cantatas, Volume 27. For Whit Tuesday and Trinity Sunday. The Monteverdi Choir. The English Baroque Soloists. John Eliot Gardiner. Soli Deus Gloria SDG 138.
It's getting hard to keep up with Gardiner's Bach Cantata cycle—this is the second one released this spring and there's another due soon. On the first CD of this set we are in Blythburgh, Suffolk on the east coast of England, Benjamin Britten's neighborhood, in a very old church (1190), which barely has room for the performing forces. Britten himself performed some of his church parables here nearly fifty years ago, and the Aldeburgh Festival continues to use it on a fairly regular basis. It is June 13, 2000 and we are listening to two cantatas for Whit Tuesday, along with Brandenberg Concerto No. 3 to fill out the program. (Only two cantatas for Whit Tuesday have survived. Brandenberg 3 also serves in the Bach oeuvre as the introductory section of Cantata BWV 1744.)
As I listen to this CD and its mate twice during the course of a morning, working about the house, waiting for it to tell me what to write about them, I have the realization that I should have had along time ago about both this music and Gardiner's view of it. Like all major art, Bach's cantatas make a world we can live in. My house is full of tenor and soprano arias, orchestral music, choral set-pieces—the smallest moments poignant and beautiful—and, unlike music of this kind from other composers I know, our whole sense of being alive is affected by it. I know only a smidgen of German, I haven't been a Christian for years, and none of this matters. The music simply inhabits my house, thickening the air with a sense of meaning. I listen to this music fairly often, lately mostly in Gardiner's spirited (!) versions; and it has not occurred me until now why. This is why. Bach instinctively knows what a life full of meaning sounds like. Like this. Yes, for German speakers and Christians, the meaning is more clearly delineated. But for the rest of us, the music itself is absolutely enough. The English Baroque Soloists' Brandenberg 3 is light and airy, instrumental textures clear and attractive. The singing of the Monteverdi Choir is up to Gardiner standards.
The second CD contains four cantatas for Trinity Sunday, performed in St. Magnus Cathedral in Kirkwell on Scotland's Orkney Islands. Gardiner tells us Trinity Sunday is especially important to traditional Christians, marking the halfway point in the Church calendar. These are among Bach's most ebullient and melodically satisfying cantatas. Both chorus and musicians are in great spirits, which increases their usual excellence. It must be the spring Scotish sea air. If you haven't gotten into this series yet, Volume 27 is a fine place to start.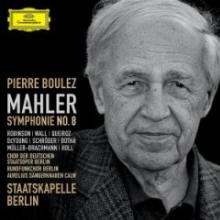 Mahler, Symphony No. 8. Pierre Boulez. Staatskapelle Berlin. Deutsche Gramophone DGG 477 6597.
With this release of Mahler's Eighth, Pierre Boulez's cycle of Mahler symphonies is complete. Boulez's Mahler is generally recognized, even by those who don't particularly like it, as the premier modernist interpretation of the last great romantic: an interpretation that refuses to indulge the music, even when seemingly invited by the composer to do so, but rather lets its given grandeur (and whimsicality and irony) emerge from an immaculate presentation of the score. Boulez's Mahler possesses stunning clarity. Those who prefer more of a late nineteenth century flavor to their Mahler, find Boulez's view of their composer too cool. Many of the rest of us hear in it a classical quality that any amount of indulgence or extra 'expressiveness' could only cheapen. To our ears, Boulez hears through Mahler's romanticism to its timelessness, which is doubtless how the composer himself heard it. Mahler didn't know he was a 'late romantic'—that's our idea.
Is the Eighth Symphony a symphony or an oratorio? Yes. Just as the composer's orchestral songs are also tone poems. Once Beethoven brought the human voice into the symphony, the door was open for the next heart bold enough to take the marriage further. And Mahler is clearly the bravest, most ambitious symphonist since Beethoven. The most obvious quality of this work is the massiveness of the orchestra and choral forces and the resultant massiveness of the first movement's sonic impact: 850 voices and 150 musicians: the 'Symphony of a Thousand,' as it has come to be called. Some listeners never get past the impact—and some sound systems can't get past it either! But there are plenty of harbors from the storm, and they are to my ears where the symphony's best music lies. The big production numbers are (mostly) little more than storm and hysteria. I'm not sure this symphony needed a thousand to achieve itself, though I might think differently if I heard it live.
My Symphony No. 8 problem has mainly to do with what I take Mahlerian to be: passages of shifty lyricism and chromatically shaded, elegiac harmonies; then passages of irony and sentimentality dancing together. An idealist mind trying and often succeeding in eluding its doubts. Occasionally the music will sneak up on us with moments of straightforward expressions of feeling, then withdraw just beyond our critical reach. In a word, the conflicted, fascinating, and still recognizable state of mind that characterized the transition into the modern world. Predictably then, I find Part II of the symphony, essentially a series of Mahler orchestral songs, more successful than the often overwrought Part I, as, I suspect, does Boulez, who especially delights in revealing the many colors and timbres of his orchestra and vocal soloists. Part II is, the composer at his best—until its conclusion, when Mahler decides he has to connect it to Part I, whereupon the 1000 return in full force to make the earth move. In a word, Part II makes a fine Mahler Symphony No. 8, though granted not the one the composer had in mind. I'm not surprised Boulez put it off until last, but he definitely makes the most of it.
System used for these auditions: Audio Note CDT3 transport and Dac 4.1 Balanced Signature, Blue Circle FtTH hybrid integrated amplifier, Jean Marie Reynaud Orfeo speakers. Blue Circle BC6000 line conditioner. Audio Note Sogon and AN-Vx interconnects and Lexus speaker cable.
Bob Neill, in addition to being an occasional equipment and regular music reviewer for Positive- Feedback Online, is also proprietor of Amherst Audio in Amherst, Massachusetts, which sells equipment from Audio Note, Blue Circle, Manley Labs, and JM Reynaud, among others.