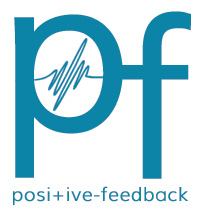 You are reading the older HTML site
Positive Feedback ISSUE
37
may/june
2008
From Clark Johnsen's Diary: Mahler and Audio, or Sheldon Brown, R.I.P. - A fully-appointed reminiscence
by Clark Johnsen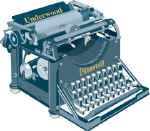 I thought of that while riding my bicycle. Albert Einstein
Coming to Boston as a college freshman I already had some audio under my belt and one Mahler symphony, the First. That Mahler and audio should be destined to become so intertwined was never in my mind, but here's the story. Perhaps some clarity will be afforded.
Mahler's symphonies present the greatest orchestral hurdle any audio system faces, incorporating as they do, in Mahler's own words, "the world". The subtitle for his Eighth, pitched by the producer of its premier (and it stuck), tells the whole story: "Symphony of a Thousand". Lordy, how do you get all those forces in a groove?
Well, you don't, nor on a CD, nor on a tape either, not yet anyway, and therein lie the challenge and the hope..
But who's this Sheldon Brown person? you ask. I am paying hereby my respects to an old friend to whom I paid insufficient attention during his lifetime. You'll see. He fits right in: Mahler and Audio.
In junior high I caught the "hifi bug" as it was called then and soon was building my own amplifier (Williamson circuit) from scratch and a loudspeaker enclosure (Karlson). By "from scratch" I mean, I popped the holes in the aluminum chassis and cut the wood in Dad's shop. Also I had the good fortune to have for a friend Stan Shedd, who landed a job at the local hifi store (Wolff's HiFi, owned by Jack Wolff, concertmaster of the Sioux City Symphony), where I hung out after school, besides at Graham Drugs' back room supply house. (Chemistry was another interest, and rockets, and radio, and books, and speech events, and theatre.) And at Wolff's I heard the first speakers of the "Boston sound" school, the AR-3s.
About the same time Marjorie Howe, long tall woman in the Music Room at the main public library, was playing me classical music, even Bartok, because she saw I was picking up on it, coming back for more and even checking records out. From upstairs I would bring down High Fidelity magazine to read during listening. Then one day in a Sunday New York Times I saw an ad for Sam Goody Records. Among the discount offerings was a symphony by Mahler, of whom I'd never heard. I asked Miss Howe what she thought, and she said it might be a good thing to order as the library had no Mahler.
Over and over and over I listened to that thing through many changes in the rig. It became my first "demo disc", although I never played it to others, just to myself. Hifi was an excellent hobby for an only child with a basement pretty much all his own, and certainly was a step up from Lionels.
Occasionally Stan or Jack (or my parents) would help with an upgrade. By graduation time I was Eicoed, Piloted, Rek-0-Kutted and Gradoed (their sleek walnut arm, a beautiful Christmas gift from Stan); only the Karlson (with a JBL driver) remained of the tenth-grade kit. Can't say what happened to the old hand-built Williamson.
Meanwhile stereo had arrived. My first exposure to this magic came at a downtown appliance store where they displayed a wide console unit with speakers at both ends and a tape deck, there being as yet no stereo records. (Later I prevailed upon the owner to give me their two Voice of Music two-track demo tapes, which I still own.) My first hearing of a stereo LP, also my first of Gilbert & Sullivan, was The Mikado over at Wolff's. Or maybe it was one of those Audio Fidelity dixieland LPs. At any rate my imagination was captured.
Next came the Second. Second Symphony, that is. Mahler's, of course.
All too soon (or was it not soon enough?) I left for college. Attorney Wiley Mayne, a sponsor and future member of Congress, had given me a season pass to the new Open Rehearsal Series of the Boston Symphony, four tickets in all, the first of which was—Mahler's Second. That would be my first time in Symphony Hall, but because I worked in the freshman dining hall and had to finish, I was a bit late. Slipping into a seat on the floor I was astonished at what I was hearing. The music! That gorgeous hall! Goddam!! This boy from Iowa had no concept.
Then came, in retrospect, one of the most embarrassing moments of my life. As I had no idea what was being played (no programs were handed out), during the first long pause I turned to the fellow next to me and inquired. He frowned and said, "THIS is the Mahler Second Symphony [you idiot]."
Oh. How about that!
As many know, although many not, the Second gets steadily better. After a while several soloists and a whole damn chorus traipsed on stage. My eyes were already bugging out before they uttered a sound, and then, AUFERSTEHUNG! (the chorus in full cry). It's called the Resurrection Symphony, I learned afterwards. And man was it loud!! The voice of the Almighty.
I took the subway back to campus and to my room, stared for a while at that mono LP of the First, regarded my hifi dimly... and hit the books an unhappy boy. Next day I visited Audio Lab, a popular area store, to inspect the wares. As a scholarship student however the desired improvements were way beyond reach.
Sophomore year afforded some upgrades. I was able to convince my two new roommates that we should have stereo, so out went the Karlson and in came two KLH-6's along with electronics I no longer recall. We were enjoying it greatly even before I decided to purchase a recording of the Mahler Second, which both roomies liked as well, and then the Fourth. For parties of course we had whatever was on the radio. Also we had Joan Baez feeding through the wall from next door, any time day or night. Much as I loved her pure voice (and her live appearances just across the street at the old Club 47), it was decades before I could bring myself to buy that record—in the event a superb Japanese pressing.
And here's another story I may tell later, not now; one of those roomies was Sandy Ruby, who went on to receive his PhD from MIT and co-found America's first chain of high-end hifi stores, Tech HiFi. How ironic, and glad it wasn't me, when they went belly up.
Glory is fleeting, but obscurity is forever. Napoleon Bonaparte
My principal extracurricular activity was the radio station, WHRB-FM; back home I had had a show on KSCJ ("The Radio Station of the Sioux City Journal") so it seemed a natural pursuit. And there I met Tony Lauck, a real hifi bug. In his day at Phillips Exeter he was the resident audio nut, along with Peter Moncrieff, whom I later got to know. (The man by that time sported two or three pairs of KLH9 electrostatics and God only knows what electronics.) Tony had KLH-6s and Citation gear. And lots and lots of Mahler records. Oh my!
Plus Tony introduced me to the local phenomenon of live Boston Symphony Orchestra broadcasts. Fine as Boston classical music radio was in those days (five stations!) I hadn't quite picked up on the quality aspect of those BSO broadcasts. We began to use the Friday afternoon concerts to evaluate equipment that we would borrow from time to time.
Tony also had this tape recording he had made of which he was very proud. In those days, for a couple years before there was true FM stereo, two stations (WCRB and WBCN) experimentally broadcast the left and right channels respectively of the Friday concerts. One day he mustered a second Citation tuner, super-aligned his Viking quarter-track stereo tape deck (very new concept), aimed two antennas towards Boston from his Exeter location (the whole operation being strictly forbidden by school rules) and proceeded to record—the very Mahler Second whose rehearsal I had attended!
Small world.
And now I have those tapes too.
In retrospect our early messing around with sound seems positively antediluvian, but sometimes we were quite taken with the results. And I would express my elation and satisfaction, and Tony would always go, "But remember, Clark, it still sounds like shit."
That line became my audio mantra. Keeps it all real.
Tony subsequently introduced me to other great components and other Mahler symphonies (later I would "give away" his bride at their wedding): the Fifth, through a tape dub he made himself of the 78s of the Walter recording, which I took home that summer to listen to repeatedly; the Eighth through the BBC stereo transcriptions of the 1959 Horenstein performance at Albert Hall (I have those as well); Das Lied through a 4-track tape of the Reiner recording; the Ninth through the just-out Walter stereo LPs; and the Tenth from BBC transcriptions of the Berthold Goldschmidt performance of Deryck Cooke's first spotty reconstruction (also still in my bins).
So who's Sheldon Brown?
Where did he come in? And why am I writing another audio-related obit of people mostly no one has ever heard of? First came Thad Chmielak, then Ann Turner. Now Sheldon Brown. What's up with that?
Sheldon was my pre-recorded tape connection. Built up a nice little collection on his recommends. A good man.
It didn't take long for me to realize that pre-recorded tape afforded far better sound than LP, or so it seemed at the time. In the Boston area one store alone stocked them, Minute Man Radio in Harvard Square, where I began hanging out. Thus I befriended the clerk in that department, Sheldon Brown. He had the skinny.
The wise customer always courts the counterman. He is your friend in the castle, your connection to the treasure vault. Take him out for a beer sometime.
We got along well too. Sheldon was a funny guy, "over-qualified" as they say for the job. He had aspirations but hadn't been able to realize them yet. And he always wore a suit or jacket coat, which I thought was a little strange but never asked. He also loved classical music, and in those days I had two Saturday night subscription tickets to Symphony and not enough dates, so fairly often he was the default companion, and good company at that.
Afterwards we would retreat to his Park Street basement apartment, a place much in disarray, belying his dressy attire, and listen to more music via tapes on his hifi from Minute Man Radio. We were both into 10½-inch reels, and on one of those he had an off-the-air set of Mahler songs by Carole Bogard, which became my most frequent request. Plus, and this was a big plus, Sheldon, like so many music aficionados in those days was also a fan of the popular stuff, and so he introduced me to The Who, and others. I Can't Explain… My Generation…
And in those days no one drank, not even beer, or did drugs. It was fun anyway!
Millions of people say I exaggerate. Marty Gasman
One time—and this story becomes pivotal—Sheldon and I got tickets to a concert of his favorite symphony, Mahler's Ninth, to be given in Symphony Hall by the Moscow Philharmonic under Kyril Kondrashin. I had their Melodiya recording, brought back from Russia by a friend and it wasn't bad. But the live performance was miserable. After the first movement Sheldon turned to me and said, Let's split. I replied, C'mon, one more try. After that, we exited – my first walk-out from a classical concert, ever.
I have left several movies. The Sundowners. Lawrence of Arabia. Doctor Zhivago. Meretricious claptrap. But some people like that stuff. No accounting for taste. I'm sure the Moscow band, having come so far, received generous applause after our departure.
Later I wanted to leave another Mahler Ninth, the BSO under Seiji Ozawa, but as I was the guest of Roman Zajcew and Ann Turner I couldn't make a fuss. (To Seiji's credit he picked that same work for his final concert here, and it was grand.) My best bail-out story though happened some twenty years ago, when the usually reliable Klaus Tennstedt conducted the Mahler (him again) Fifth. I became so disgusted that I fled after the second movement, and as I closed the door into a long side hall of Symphony Hall, down the way I saw another door just opening and out stepped Micha Shattner, a local recordist and Mahler cognoscento. For a moment we just stood and stared at each other in dismay, then adjourned to the lobby to commiserate together.
Two Songs and two Ninths
Back to Sheldon shortly.
Mahler's Das Lied von der Erde (Song of the Earth) begins with a lusty, drunken drinking air and concludes with a lengthy farewell. As mentioned, I first heard it via prerecorded tape. My first time live was at the New York Philharmonic under Leonard Bernstein with Dietrich Fischer-Dieskau, where I second-acted the house and found the last available seat thanks to the hawkeyed Michael Steinberg, the Boston Globe music critic, who happened to be sitting on an aisle and recognized me and my distress. It was a grand concert.
When the Berlin Philharmonic was to visit Boston last November I yearned (so Mahler, this yearning!) to attend, but the cheapest ticket was $62, and, what with Simon Rattle conducting, he of uncertain result, I decided to pass and went to Florida instead.
Well. There I was, ensconced my first night at a motel on the beach and heading out for some dinner when the local NPR station announced that tonight they would play a recording that had been made of the Berlin Philharmonic performing Das Lied live. So I scurried to get a pizza and a sixer and returned to the motel parking lot to enjoy yet another radio broadcast from Symphony Hall. The waves lapping on the shore, the brewskis popping, the stereo blasting. Only... I'm grateful, don't get me wrong, and the performance was unexpectedly stellar... Thomas Quasthof, Ben Heppner... but the damn government radio network insisted on stopping after every song and explaining to us... who?... us idiots the taxpayers?... what it's all about, and interviewing the singers. Invisible talking heads, not unlike PBS-TV.
Damn! Wish I'd bought more beer.
If you memorize a mathematical formula without understanding it, it's like you've learned a negative amount of math. Tova Brown
Back again to Boston
Although I had forsaken the Berliners, I did acquire two tickets for the BSO playing the Ninth and Das Lied under James Levine, whom I consider the finest living major conductor, although not without faults. For the Ninth he caught a bad case of what I call Michael Tilson Thomasitis. The term denotes a tendency, all too frequent these days, to drag the tempo out to inhuman lengths in some sections, especially in Mahler, and most especially in the Ninth. I've heard MTT and the SFSO do this work live, as well as the Fifth, and (judging too by the recordings) he always indulges this wayward instinct. It didn't used to be that way. I have a tape of his c.1974 Ninth with the BSO which is wholly undisfigured, and beautiful.
But there was James Levine, my hero, s-t-r-e-t-c-h-i-n-g it o-u-t. And at the end, by not turning to the audience he enforced a fifteen-minute silence from us. OK, fifteen seconds, but still. No one ever used to do that. What's going on? No other symphony in my memory instigates such conductorial misconduct. Now here's Jimmy doing it too. Heck, earlier me and Sheldon woulda' walked out, I was thinking.
Only, I was wrong, as you'll see.
Then in Jordan Hall, the New England Conservatory, March of this year, we had another Mahler Ninth with the NEC Symphony Orchestra prepared and conducted by Benjamin Zander. Ben is Boston's own special talent although deserving of worldwide recognition, which in some measure he's achieved, especially as a speaker. An extremely talented speaker. An "inspirational" speaker, as they say. His performances of the Ninth with the Boston Philharmonic are the stuff of local legend, not least the one in 1978 with the then Civic Symphony, the first movement of which remains to my mind the most closely-argued, greatest performance ever. And those people were mostly amateurs! Best of all, I have a two-track session tape of the concert.
In those days, and all through the eighties, every interested recordist was invited to hang his mikes and do his thing at these events. It was a great time for amateurs to experiment with techniques, mic placements and equipment choices. Many of those recordings still float around town, nowadays converted to CD-R, but the joy has gone. Recording the BPO is now the precinct of "pros". No longer either do half the audio guys in town, anyway those who love classical music, congregate at Ben Zander's concerts. And Mahler, his specialty, used to draw them out like flies to honey.
But nowadays I fear from Ben, the dreaded MT Thomasitis.
In the event it was not to be, except during a short section of the first movement which moved very slowly. Very... slowly... Not at all like the Greatest Performance, which... moves right along. Nor was the orchestra that swell. Not to complain! In fact, the first solo violin tune in that movement was the most beautifully articulated rendition I've ever heard. So I must name the leader: Alexandra Kazovsky, in short hair and long black skirt. As for the rest?... OK, great bassoon! And first viola.
Then came the finale, and... what happened? After it began, the orchestra and we became transformed, elevated to a space beyond, transported into a realm of musico-sonic, perfectly Mahlerian perfection. Time passed, remarked only at occasional intervals. And then... it was over! The hell happened? Did they cut something out? Did I fall asleep? Had I been abducted and returned to earth after some unspeakable experimentation?
No, none of the above. It was, simply, a transcendent experience.
Ben did however perform the près-Ninth ritual of standing there to command silence, just like Jimmy and Lenny too in his later days, the audience fully in thrall, but I wanted to let out a loud belch, or something even less gracious, to show I didn't go along with this compulsory religiosity. Gustav, I think, would agree. Sheldon?
Music's as good as talking to them that understand. Rudyard Kipling
Only two days later came the BSO's Das Lied. In the lobby I found Ben, to whom I had not spoken for several years, and approached him. "Clark Johnsen", I announced, reaching for his hand; "Out slumming, I see." "Yes", he said. "My God, Clark, I recently ran across a letter that you had sent me, oh, thirty years ago!" "About that great Civic Symphony Ninth." "Yes! Did you catch my performance Wednesday? It was even better! And that orchestra!" I did not demur, instead relating the imagined abduction scenario, which he rather enjoyed.
Curtain time: Again Ben Heppner stood on stage alongside Anne Sophie von Otter, the Boston Symphony and James Levine, the very forces who did that same show back in 1994, and it was good. This night I wasn't so sure. What would Sheldon say? I hope, that he would agree: the bridle episode in the fourth song—hooves, whinnies and all—has never been portrayed so well—usually the sequence becomes an undifferentiated agglomeration of sound—but overall the impression was not remarkable. The principal problem: neither singer was any longer much suited to the material. On the other hand this excellent seat in the second balcony up close to the stage only cost $30, while that position for the imported players would have been $62.
What would Sheldon say?
And now down to the line.
Unbeknownst to me, Sheldon Brown had become the Bicycle Guru of Boston. His blog (of course, a blog!) was highly popular and his Q&A column attracted participants from Europe, Asia and South America. His insight on bike problems was thought to be exceeding keen, his attitude open and friendly. How do I know this, not having known him for over thirty years?
Because one day I was reading the morning Globe and right on the front page of the city section there he was, in a bike helmet and four colors, but, alas, R.I.P.
From a testimonial on the Net:
A wise, gentle, witty, caring, thoughtful and generous man has left the world of the living, but he leaves behind a great example of what one man can do with a passionate life, freely shared. In the past few hours, the Internet has bloomed with tributes to Sheldon, folks telling how he touched their lives, how he was always generous with his time and patient with his answers.

Sheldon lived an astoundingly full life and somehow found time to log his discoveries in rich detail. He certainly knew bikes but he also laid down some of the first tracks in a wilderness called the Internet and he taught a lot of people how to homestead here. How to homestead and how to behave. Share what you know, do what you love, live life beyond the computer screen and report back. Sign your work. Laugh often. Read. Sing. Rejoice.

Sheldon was so encyclopedic in his knowledge, so prolific in his postings that some of us wondered sometimes if perhaps he'd actually joined with his computer, his email filters and databases of arcane facts welded together with home-brew scripts that of course he'd freely share. And now they tell us Sheldon is gone, his mighty heart has beat its last.
Sheldon's memorial service drew over three hundred souls. You or I should do so well (as it were). Besides his bicycle activity Sheldon had become a theatre singer, so members of his Gilbert & Sullivan group were there, and some from his early-music group, the Revels, as well. Also Sheldon had taken up Morris dancing, and that group was present in full regalia. And he had fathered two children by his wife Harriet Fell, whom he had met cute when she pedaled up from behind one day on her British hand-made frame and complimented him on riding a fixed gear. For Sheldon, it was love at first sight.
Coasting is a pernicious habit. Sheldon Brown
Mind you, I had never met anyone at this service, having lost track of Sheldon in 1974 or so, when he switched his hobby allegiance from audio to bicycles. I myself had given up bicycles after college, later taking up motorcycles. (Yahama R-5, anyone?)
What an idiot I was, to have forgotten him!
The two most common elements in the Universe are hydrogen and stupidity. Harlan Ellison
The service was terrifically moving—the singing, the dancing, the eulogies by his wife and daughter Tova, and brother and sister, and minister. (His son George, the spitting image of his dad at that age, kept his silence, a member of the Morris troupe.) Two things in particular struck me. The first cleared up that sartorial peculiarity I had never questioned, Sheldon's habit of always wearing suits and jackets in the era of Sixties informality. As his brother explained, he took it up back in high school to assert his individuality—one lone boat beating against the stream of those conformist rebels, the hippies.
Funny guy! Wish I had known about that, then.
Fashion exists for those people who have no style of their own. John Moore
The other item concerned Mahler. On his blog last November Sheldon wrote, "This was a great concert. I had not known the Berg Concerto, but really liked it. The Mahler Ninth is possibly my all-time favorite piece of music. Levine and the BSO did a great job of it." Harriet's remembrance informed us that this had been Sheldon's last symphony concert, and because of a biking hitch earlier that day they almost missed it. But make it they did, and into my own personal history as well.
Tequila! The story here.
When news of dear Paul Keffer's death reached me and my buddy Frank on the road in California, back in 1976, we broke out the sublime Herradura tequila we had just brought back from our four-wheeling trip to Mexico and drank to his memory.
As it happened, while Frank was on the phone to his ex-wife Gail hearing the sad news, I had dropped the needle on Dark Side of the Moon, Paul's favorite album and the very copy of the import German SQ disc I had bought him as a wedding-to-come present. I'll never forget the look on Frank's face as he reentered the room: "How did you know to play that?" With no further explanation he fetched two glasses and the Herradura and poured two shots out; we clinked and downed them neat. In the middle of the damn afternoon! Then he poured a second round. "Frank...?!" "Clark, Keff's dead."
Then over the music (Breathe, breathe in the air…) the magic began. I leaned my head back, racked with sobs, and found myself inhabited by the spirit of our deceased friend, and to this day I think he taught me how to die. That is, if one has a moment to register the experience. The trick involves taking deep breaths and surrendering to circumstances. Ever since then I have celebrated the death of friends with a few shots of Herradura Gold Reserve, which I keep at the top corner of my liquor cabinet, out of reach without a chair.
I'm now on the second bottle.
All the world's a stage and most of us are desperately unrehearsed. Sean O'Casey
And always there's the teaching. One time at John Devine's I met the first violist of the London Symphony, a fascinating fellow, name of Clary. The three of us talked through the evening. He spoke of himself frankly, in terms I'd never heard before. Great guy! Later, upon receiving word of his death (swept out to sea, like conductor Istvan Kertesz), I reached for the tequila, and on the very harpsichord I had built but not really learned to play, I gave what I came to call "Clary's Last Concert". Never before had I found myself so musically talented, and never since. It was Clark's Last Concert as well.
When Howdy Morgan, an inspired cook and by trade a stonemason, died, I reached for the bottle and... whipped up a storm for dinner. No new walls raised, though.
Then there was Ann… and Thad… and Conklin… and Barry... People die.
So it has gone, this finding myself strangely inhabited by the spirit of the deceased. I can offer no explanation for it, nothing that would pass scientific muster, anyway.
With Sheldon, the death news elicited a different reaction from me. I did not reach for the bottle. Thank God! I cannot see myself in bells and clogs Morris dancing. What happened instead was even more peculiar, however—times two.
When choosing between two evils, I always prefer the one I've never tried before. Mae West
Back last Christmas I received a circular from Kohl's offering terrific deals on men's clothing. So there I went, like most guys loathe to clothe myself but aware that I needed new threads. And found myself inexplicably buying not one, not two, but three new "sports jackets". I had to wonder what had gotten into me.
One of them I wore to Sheldon's service.
And afterwards, having learned of his rationale, I have worn one nearly every day. In his honor, and for a sort of penance. Not so much fun as tequila perhaps, but neither so debilitating. And I like the look. I've even taken to wearing them with T-shirts, as the weather improves.
Is that too Miami Vice?
Here's the real kicker though.
That final concert Sheldon attended before he died? The Mahler Ninth, which we both so loved? In Symphony Hall? He wrote admiringly of it, but I was not that impressed?
We were there, almost together again, on the very same night!
Sheldon Brown, Lord bless you and keep you, brother. Next time, I owe you one.
---
The boxed quotes come from Sheldon's blog and each was read from the pulpit at his memorial service. I've saved the best for last.
Without deviation from the norm, progress is not possible. Frank Zappa