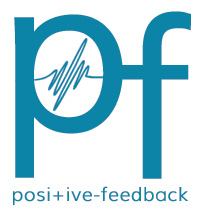 You are reading the older HTML site
Positive Feedback ISSUE
37
may/june
2008
Lone Star Audio Fest, 2008
by Albert Porter

All images and processing by Albert Porter
This is the second year for Texas Audio Fest and like last year, there were three show days. This years dates were May 2nd, 4th and 5th.
Again, the Embassy Suites Hotel was host for the show and two floors were set aside for audio display and music.
There are several Embassy Suites in Dallas, the host hotel is the one at 2727 Stemmons Freeway, near downtown Dallas, directly across the freeway from the World Trade Center.
I attended the show Saturday and Sunday, a small turnout but everyone was in good spirits and having fun and interesting music was pouring from every room.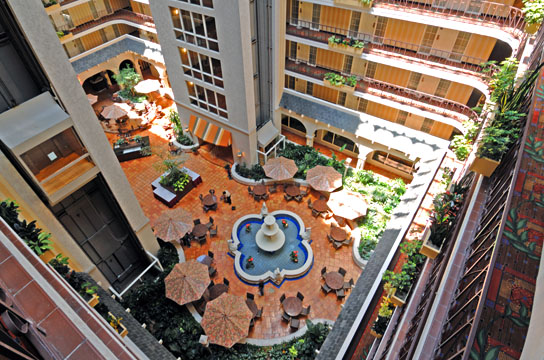 I stopped first at the Maxxhorn room to see my friend Bob Spence. He was spinning LPs on a custom turntable by John Semrad and powered his latest speakers alternately with Ayon and ART Audio amplifiers. Cables were by Clarity.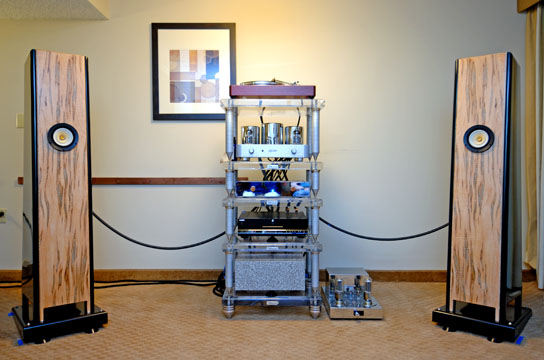 The sound was good enough that local audiophile Derek Reese could not resist snapping a photo.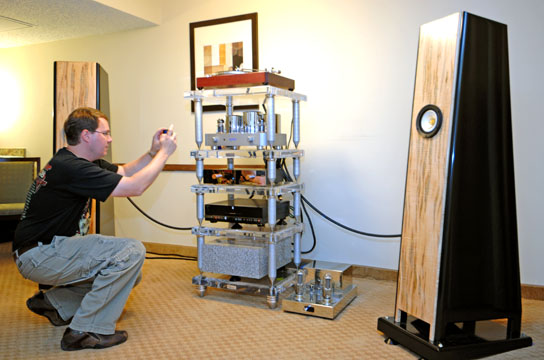 Here's a good view of the Custom Isolation products rack with the custom Semrad plinth and turntable on top.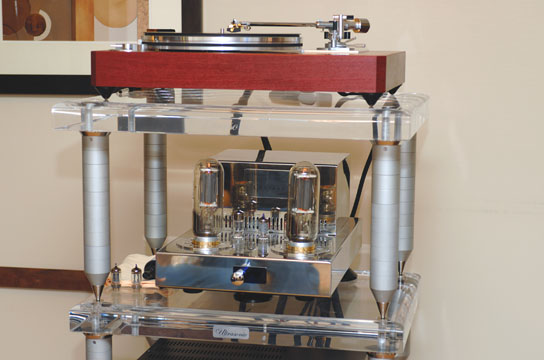 Another view of the rack with the Ayon amplifier.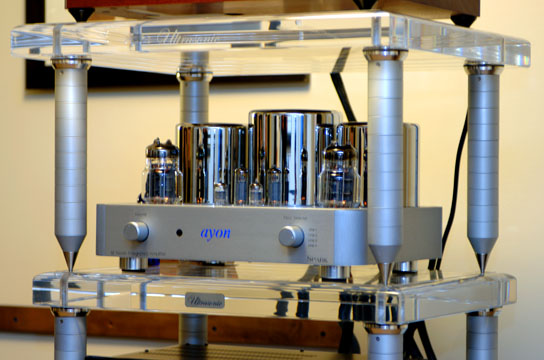 A group of local audiophiles gathered in the Maxxhorn room. Left to right is Derek Reese, Marvin Bolden, Bob Spence, and Michael Stephens.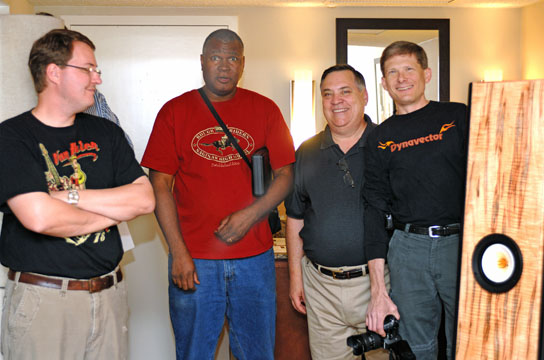 The Brines Acoustics room was full every time I visited.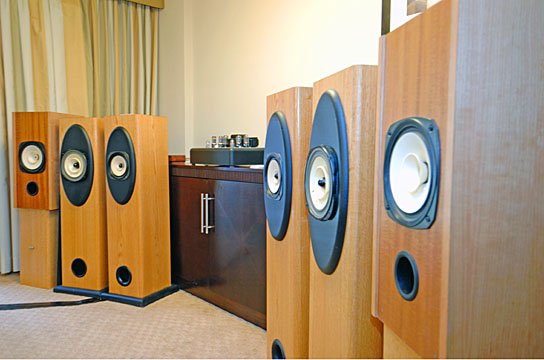 There was a nice line up of speakers, all utilizing either the Fostex or Lowther drivers powered by a Jeff Larson Amp.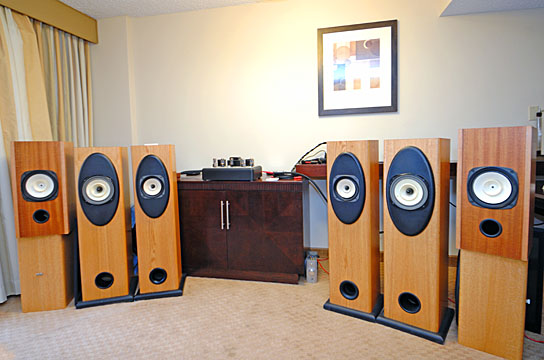 The fun loving crowd known as the New Orleans Audio Club was living it up in Duke LeJeune's room.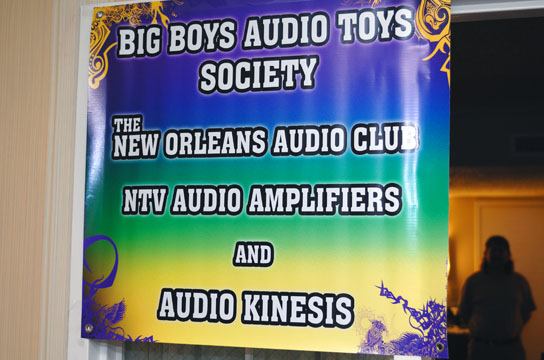 Duke had a full house every time I dropped by, as evidenced by this photo. Duke was kind enough to take the ottoman in the corner, allowing visitors to have the hot seat.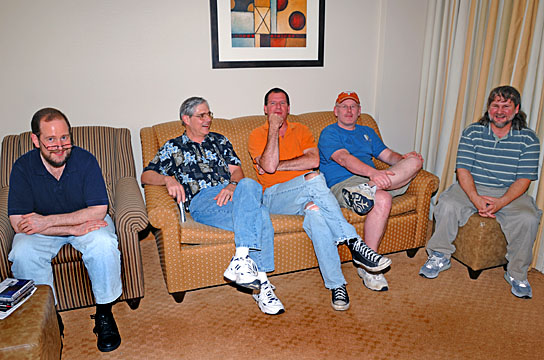 Here is a view of Duke's room and his exciting new Dream Maker Speaker.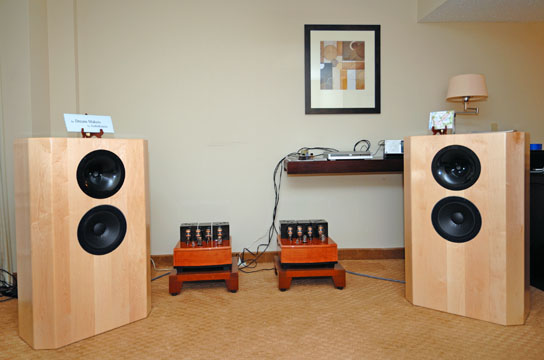 A nice close up of Duke's Dream Maker.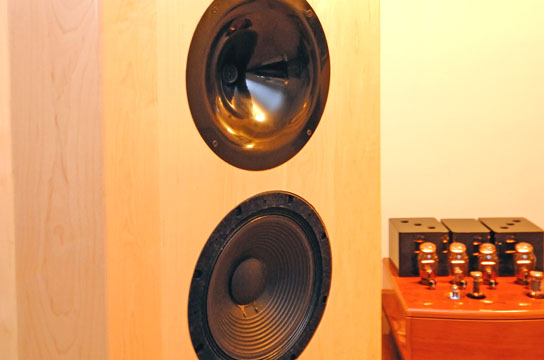 Sound was very good with surprising bass, powered by Richard Gray's new amp.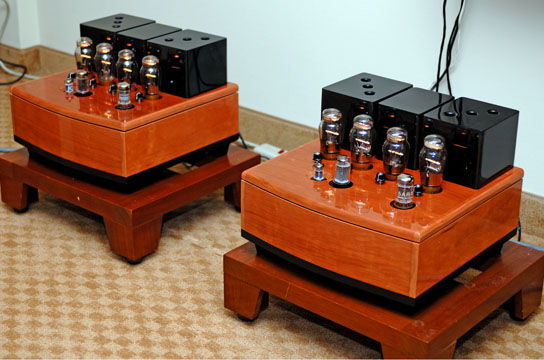 A nice close up of Richards excellent amp.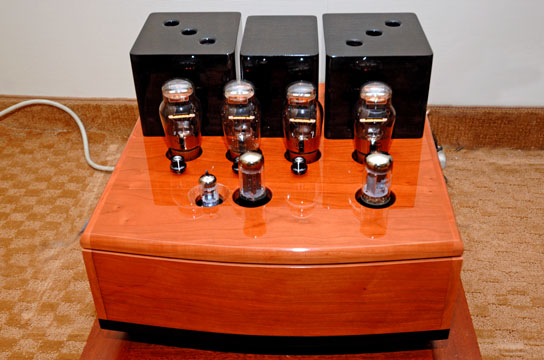 Jumping Cactus was here for last years Lone Star Audio Fest, the speakers were sounding good the first day and even better the second. Jim Harrell told me a slight alignment of the tweeter did the trick, necessary due to the shape of the hotel room. Neat trick I say.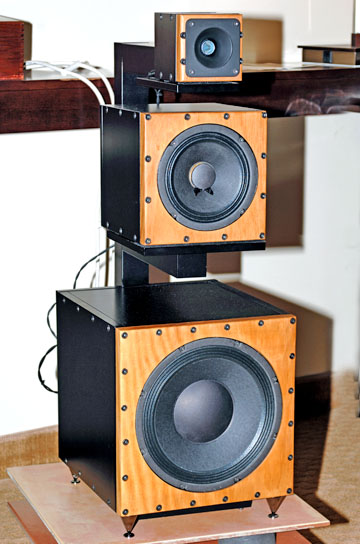 Jim was powering his three way speakers with an AES (Cary) with 2A3C tubes. A Denon 2910 with mods by Underwood was the source.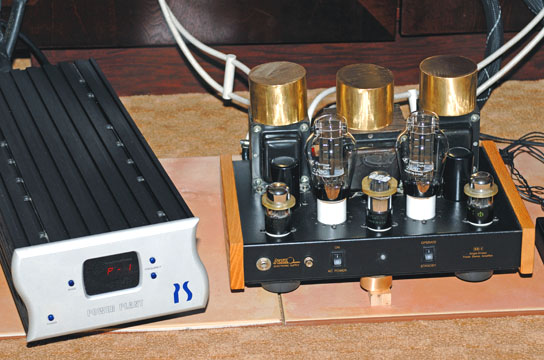 Cables were Luminous Audio Tech and power conditioning by PS Audio.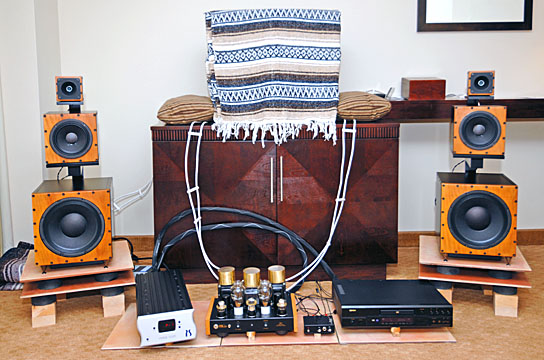 Moved next to room 723, I had to snap a photo of this mock album cover introducing John Busch's exhibit.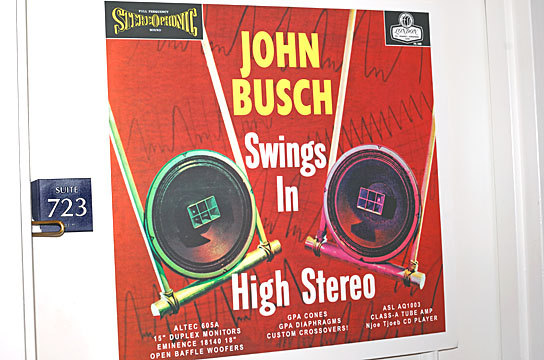 This room was strictly for fun, Altec 605A in a dipole configuration and Eminence 18" subs. A personal project by Ted.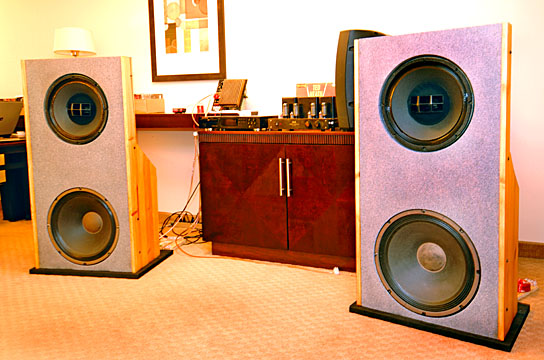 Yes, dipole with horns and 18" woofers as can be seen here.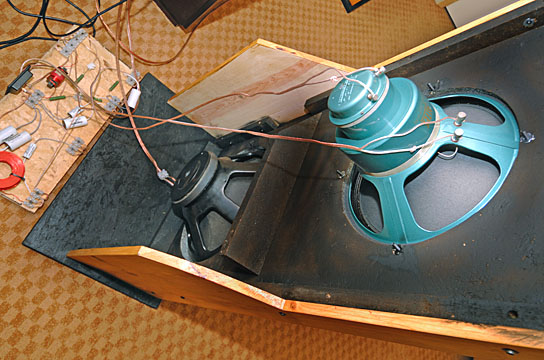 This powered with ASL AQ1003 integrated and AH! Tjoeb CD player as source.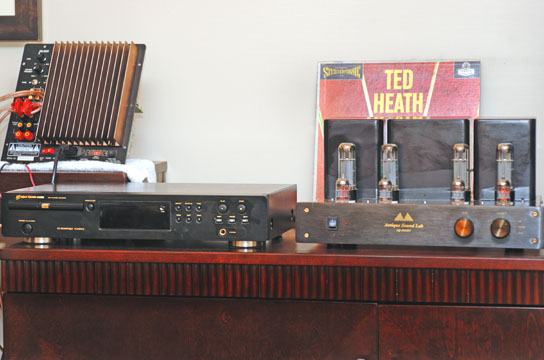 I have to say the tonal balance of this set up was surprisingly good. Looking at the design I did not see how it could work in the confines of a small hotel room, but it did.
Next on to Brad Bakers room where his custom Hawthorne Audio Custom Duets were making music via Vaughn Audio Carina amp, a single ended EL84 design and an Arcam A65+ integrated.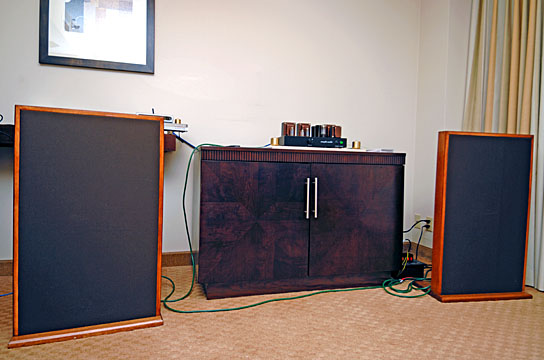 Sources were Slim Devices Squeezebox 2 with mods by Vinnie Rossi of Red Wine. Alternately Brad used an inexpensive Toshiba for visitors with CD's in hand.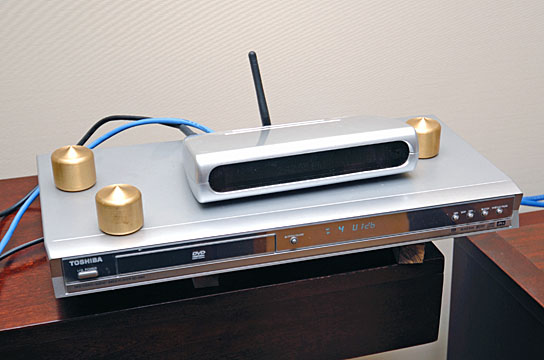 And here is a close up of that Vaughn Audio amp.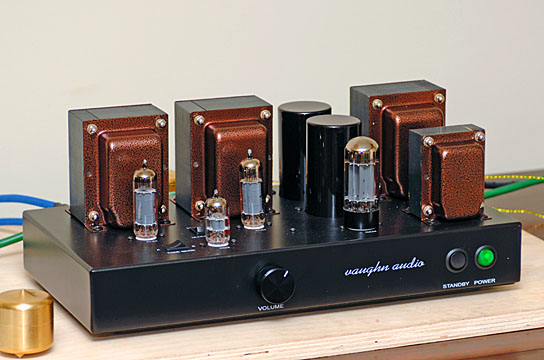 Cornelia Davis was gracious and attentive, offering each listener a choice of music from her substantial library of both LPs and CDs to all that graced her room.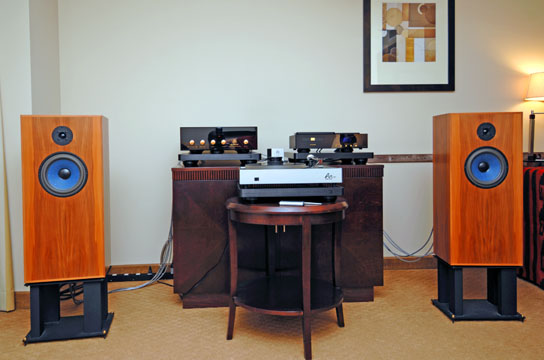 This was a shared venture with Audio Note UK and featured the AN/E Spe HE two-way speakers.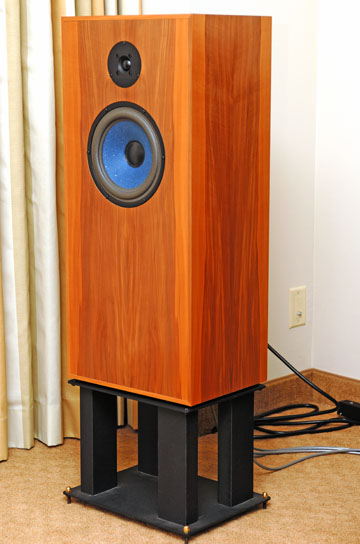 For analog source there was the AN TT2 turntable with Arm Three.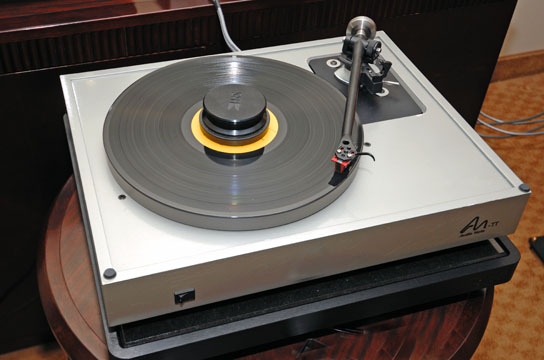 And the Audio Note 10 watt integrated, the model OTO Phono SE.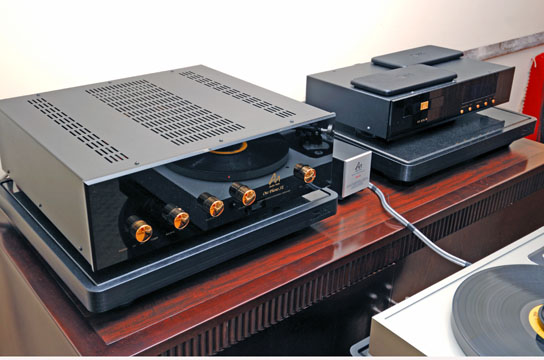 You can see the CD2.1X/II CD player to the right of the amp.
To close out this show, I offer an image of Phillip Holmes and Cornelia, known to most as Neli.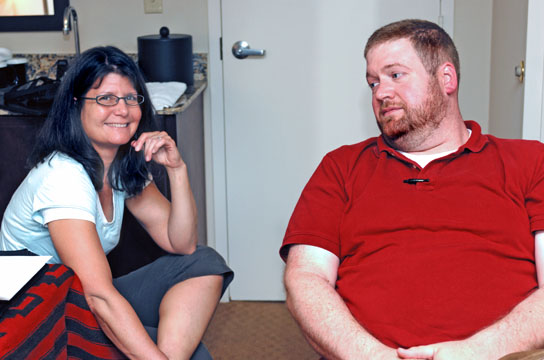 Phillip is a reviewer for Dagogo and of course Neli and husband Michael (not in attendance) run the well-known and successful high-end store, Audio Federation of Denver.
I hope to see everyone back again next year, I had a good time and considering there is no entry fee, this covers the cost of gas and lunch, making this show is a fun place to spend a day or two of your weekend.