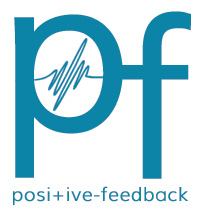 You are reading the older HTML site
Positive Feedback ISSUE
37
may/june
2008
Three More Stellar Classical Releases
by Karl Lozier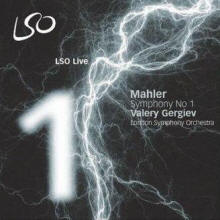 Mahler Symphony No. 1. London Symphony, Valery Gergiev. LSO Live Hybrid SACD LSO0663
Mahler composed this first major work, his Symphony No. 1 over a period of four years in his mid twenties. Brahms had continued where Beethoven had left off and that led into a period of time that included Mahler and Wagner as the "modern or progressive" composers. Listeners were a bit shocked by what they heard with Mahler's first symphonic composition. Originally it had the subtitle, "The Titan" though that is seldom noted any more. Though not as mature and outstanding as the recently reviewed sixth symphony, this first symphony is a mature composition. In fact, it is probably one of a half dozen "best first symphonies ever written". First symphonies are notorious for their lack of long lasting quality and interest by the listening public. Brahms and Sibelius first symphonies are two that I would also put in the category of the six best along with Mahler's. Shifting orchestral colors such as heard here were new when this symphony was first heard. They have held up well over the years and are still fresh and interesting to this day. As with few other composers it is safe to call Mahler a "master of orchestration and color." In addition, change or variations is common as shown by the very long, subtle and mysterious introductory passages. Later mix in melodic passages that build up to a few penultimate climaxes ultimately leading up to a very impressive finale to top off the fourth movement. Symphonic music lovers will find interesting variety such as delightful almost chamber music-like in character contrasted with either full orchestral or rich sectional passages such as the brass in full glory or the uniquely interesting offerings of the winds. This is a well thought out composition and can be used as an introduction to Mahler though not the only one. To be fair, one of his later symphonies using even stronger forces and accompanying vocal and choral groups must be auditioned before you will begin to know the music of Gustav Mahler. I welcome any suggestions to include in my list of the best first symphonies ever.
The London Symphony responds to Gergiev's wishes beautifully. Here his conducting seems to let the music speak for itself with seemingly no particular interpretation evident. For the first three movements the result is a beautiful though definitely low-key approach. In many passages the superb ensemble playing is clearly revealed by the excellent recording. Additionally, this is the first SACD release that I had Allen Wright's, VSEI latest Level 6+ upgrading to the Sony SCD-777 ES available to use for playback and seemingly "fully burned-in." The result added an almost stunning, naturally detailed audio quality to this fine full-range LSO Live recording. To more fairly compare the audio quality of this fine release with the recently reviewed Telarc Zander's more aggressive approach with a much closer perspective, will require turning up the gain (volume) control by approximately 3dB! Details will be forthcoming in the not too distant future regarding VSEI's latest upgrade efforts for Sony's top heavyweight models. For now, I shall end this music review with a brief description of the audio quality I heard on this new release using VSEI's latest, "outstandingly promising ".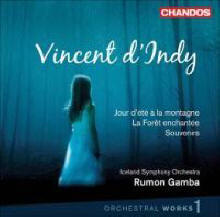 Vincent d'Indy, Orchestral Works, Volume 1. Jour d'ete a la montagne, Op.61. La Foret enchantee, Op.8. Souvenirs, Op. 62. Iceland Symphony. Rumon Gamba. Chandos Stereo CD Chan 10464
Vincent d'Indy, unlike his justly famous contemporaries Debussy and Ravel, has remained almost unknown in the United States. He was well known as the son of a nobleman in his native France. His compositions covered many musical genres and seemingly not obviously favoring any one. He did not limit his efforts and fame to music composition. As a writer he wrote some books, including a couple of biographies plus many essays and criticisms while teaching. It is easy to believe that he was too busy with so many interests that he did not have time to dedicate more energy to musical composition. Most of my personal reference sources mention his very strict personality, being almost fanatically stubborn and extremely religious. His main musical influences were Cesar Franck and Richard Wagner. Ironically his compositions were often at least somewhat unique and varied, not strict and unyielding as he personally was described. He was very well known in France though his fame, even there, for whatever reasons was relatively short lived.
All three compositions on this release are listed on the liner notes and the CD in French. The first piece, longest by far of the three, seems to be covered by translating the title as a "day in the (Ardeches) mountains—sunrise to sunset." The first movement begins in the darkest night and then the sun gradually rises, nature awakens with woodwind and string textures brightening and building to a triumphant trumpet melody at daybreak. Eventually, as daylight ends, the various themes are heard logically in reverse order. There is much to be heard in the first selection and I would call it impressionistic as could almost be written by Debussy. This mature work by d'Indy is one of his half dozen finest compositions.
The second composition seems to translate easily into English as "The Enchanted Forest" and is one of d'Indy's earliest compositions. A very unusual (to me at least) twist to what could have been simply an impressionistic tone-poem, is the inclusion of the knight Harald riding through an enchanted forest. It is a very interesting story line with musically galloping rhythms and hints of Wagner themes. The story lines and musical impressions in all of these three compositions are much more involved and interesting than I am able to convey briefly here in my limited reviews.
The third selection can be translated almost directly from the French "Souvenirs" but a better translation to English would be "Memories". When Vincent returned from a conducting concert tour in the United States, he found that his wife Isabella was dying from a brain hemorrhage. This composition was written in her memory reliving happy and loving times. This beautiful composition is that and not mainly a somber form of eulogy.
The Iceland Symphony Orchestra was formally established in 1950 and that makes them a relatively young major orchestral group. Led by conductor Rumon Gamba, they perform superbly together here. Their performances of these d'Indy works have me perfectly satisfied. The Chandos label has long been known as paying close attention to the audio quality of their releases. Their use of 24-bit recording technology here seems to have particularly good dynamic range though ultimate detail and smoothness in the extreme high end of the treble range is not quite the equal of the finest SACD releases. A natural mid-hall acoustic perspective results in a very highly recommended notation being easily earned here. I shall look forward to further releases of Vincent d'Indy's music by these forces, particularly if a very old favorite of mine, "Symphony on a French Mountain Air" for piano and orchestra is included.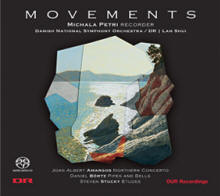 Movements, Northern Concerto by Joan Amargos. Pipes and Bells by Daniel Bortz. Etudes by Steven Stucky. Danish National Symphony. Lan Shui. Soloist is Michala Petri. DR OUR Recordings SACD/CD 6.220531
Though MVD Music and Video is listed on the rear cover for distribution, in the United States areas Naxos is the distributor. The soloist, Michala Petri is a quite famous Award winning recorder performer having appeared at more than three thousand concerts.
Many contemporary works have been written for her including the three concertos listed here. Yes, just one of these works is titled as a concerto and one of them has only one movement instead of the traditional three. Neophytes to classical music should be aware that the term "recorder" has nothing to do with tape or CD recorders. Truly an ancient musical instrument, only in England and the United States is it referred to as a "recorder." It is a kind of whistle flute with a wide bore and in Europe it is usually referred as a "flute plus other adjectives", in other words not as a single word. The long-lived recorders (close to a thousand years) have a very interesting history including extinction. Just before 1800, recorders had totally disappeared from orchestras. Some of my reference books attribute the revival to a single person. At least three different ranges of recorder are heard on this excellent SACD recording. Tenor, alto and soprano are heard here though bass recorders have been made that have a curved mouth piece and a fairly deep bass sound.
I am not familiar with any of the selections recorded on this disc. Probably no one reading my review is; the compositions are fairly recent. Concerts featuring a recorder soloist with a modern symphony orchestra are definitely not an everyday happening! Based on this recording there is definitely a good possibility that may change in the not too distant future. Listening to classical music far more often than most listeners, often finds me receptive to the new, different or even unusual. In this case I can easily describe my enjoyable feelings as responding to the somewhat different sounds of the recorder playing very contemporary music. In all three compositions, the upbeat sounds are often contrasted with slightly exotic melodic passages. You may not be trying to hum or whistle any of the compositions later on, though while listening for the second or third time you may get hooked as I have on this excellent release. My enjoyment was very positively affected by the outstanding full range recording. Possibly a bit smaller than most widely recorded symphony orchestras, here the full and rich presentation has a very revealing and extremely extended top end with no hint of hardness or edginess while clearly exposing every minute detail of the midrange and bass. The claimed measured high end response of my fine Genesis loudspeakers (36 kHz) was tested here obviously or perhaps not so obviously with my aging ears. The beauties of these relatively modern sounding compositions will be most easily appreciated by lovers of the flute or recorder in addition to music lovers searching for something new or a bit different. Those are exactly my feelings after many extended listening sessions and with the parameters mentioned, a top recommendation is earned plus inclusion in the rapidly growing group of truly excellent SACD releases from many sources! The relaxed listening pleasure of a smooth and sweetly extended treble is a true joy to music lovers everywhere though seemingly needing an excellent SACD player to provide it.