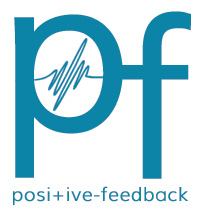 You are reading the older HTML site
Positive Feedback ISSUE
37
may/june
2008
Miles Davis Quintet, Miles Smiles
by Oliver Amnuayphol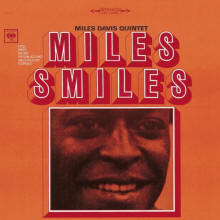 Speaker Corners/Columbia Records. CS 9401 (LP, stereo) 180 gram LP. 1966. Teo Macero, producer
Back in Issue 33 of Positive Feedback, I reviewed one of my favorite jazz albums, Miles Smiles, by the second great Miles Davis Quintet. [See http://www.positive-feedback.com/Issue33/miles.htm] Outstanding musical content, for sure; but I lamented about the fact that there weren't any audiophile releases available to do sonic justice to the music that was laid down on this classic recording. Well high praise to the reissue gods at Speakers Corner: they've answered my prayers with the release of this high quality, super-quiet, 180 gram reissue of Miles Smiles.
And what a fine reissue job they've done: Miles Smiles a la Speakers Corner is now a more refined-sounding album, virtually rid of the sonic bunions of earlier releases—all the while staying true to the recording intent of the original engineer, Teo Macero. Gone is the slightly raspy timbre and rough edge to Miles' signature trumpet tone mentioned in my earlier review; Wayne Shorter's sax has a more realistic, slightly rounder tone; and Tony Williams' cymbals have more natural shimmer and decay. Herbie Hancock's piano also sounds cleaner, devoid of the clipped harmonics and sharpness found on the standard weight LP. There is however one minor drawback when comparing this reissue to the fine-sounding (but out of print) Columbia 180 gram pressing: the tonal balance of the Speaker Corners is marginally leaner with a little less weight to Ron Carter's upright, and there's a smidge less piano presence in the mix. Nevertheless, the Speakers Corner version does have better clarity across the board, making it easier to follow individual instruments.
Overall, Speakers Corner has done an excellent job with Miles Smiles, improving upon every other available release of this gem in sonically subtle yet musically important ways. That they've chosen to stay faithful to the character of the original release while refining the sound speaks very highly to their passion for delivering quality LPs you'll enjoy listening to over and over again—and this is definitely one of 'em. Well done, Speakers Corner!