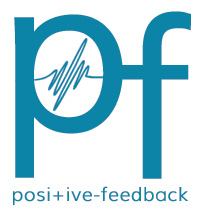 You are reading the older HTML site
Positive Feedback ISSUE
37
may/june
2008
And Even More Classical Music!
by Karl Lozier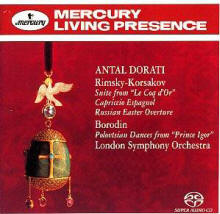 Antal Dorati Recording, London Symphony Orchestra. Rimsky-Korsakov, Suite from" Le Coq d'Or" Capriccio Espagnol. Russian Easter Overture. Borodin, Polovtsian Dances from "Prince Igor". Mercury 475 6194 SACD 3 channel, SACD stereo, CD audio
It seems like old times again. That thought passed through my mind more than once while listening to this updated disc from the nineteen fifties recordings. Mercury recordings tended to be ahead of their time when first released. More nearly full range than most of their competitors they also were more successful at capturing a live feeling from their recordings by using very simple microphone setups and relatively close and very accurate placement. Though Arthur Fiedler was the acknowledged legendary conductor for so called light classical music such as overtures, encore pieces and showpieces Antal Dorati is also fondly remembered at the same time. Unlike Fiedler, Dorati spent most of his career with the true classics such as Dvorak, Beethoven, Bartok and many others.
These performances are as good as you are likely to hear for a long time. Seemingly the current crop of conductors do very little with this type of repertoire and when they do, the results are usually disappointing. Phrases such as note perfect while being stiff or boring are very common. Not so, on this release. The bass end is full, rich and satisfying and the all important mid-range is alive and vibrant. The top end has enough unforced detail for realism though definitely not the equal of the best being done today by companies such as Telarc, particularly with their SACD releases. Listening to this selection will have you really appreciating fine performances in very good, if not the very best, sound quality. Relax and just listen for true musical enjoyment. There are a few other Dorati performances out there that may become available—let's hope so!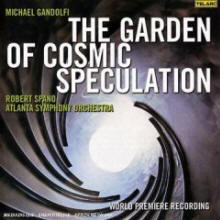 Michael Gandolfi, The Garden of Cosmic Speculation. Orchestra: Atlanta Symphony. Conductor: Robert Spano. Telarc Hybrid Surround SACD-60696
This composition was premiered by conductor Spano at the Tanglewood Music Center in 2004. That was followed by performances with other orchestras including the Atlanta Symphony. It was so successful that the orchestra's Atlanta School with the orchestra commissioned Gandolfi to add additional movements. Without my personal comments, just think about that statement and what happened. That original composition was added to resulting in the original twenty minute composition expanding to slightly over one hour! How does anyone add more to a composition than the original composition contained? A very long time ago in a seemingly far away place, Shiprock, New Mexico to be exact, a new physician and his wife joined with us and a couple of other new graduates into the U.S. Public Health Service. He played the cello and she played both piano and violin. They drove one of those original "VW Bugs". They were both taller than average and with the cello plus violin and the two of them, that was one really packed tightly VW! Enough background. They were the first two musicians that taught me much about classical music. In response to a query by me, Carol, the violinist/pianist, said something to following effect. Karl, any composer can put notes together to create passages that are pleasing, interesting or attractive. So what? There has to be more, such as to tell a story, reach a conclusion or progress into more and be logically musical. That was a brief answer instead of a book on the subject.
Gandolfi's work is supposedly inspired by architect Charles Jencks mystical garden in Scotland. Jencks has described his garden as a new grammar of landscape designed to bring out the basic elements that recent science has found to underlie the cosmos, such as wave theory, sub-atomic particles, the diversity of DNA, the birth and expansion of the universe and super-string theory. In writing this composition, the composer said, "I've been interested in modern physics and it seemed proper for music to participate in this magnificent joining of physics and architecture".
Please reread the above paragraph slowly and carefully. It is taken directly from the press release. The words and phrases sound familiar but what do they mean when put together? Can you even explain this to someone else such as how these ideas or theories are even remotely connected to music or musical composition in rather short or fragmented passages. I am not qualified to critique further though something seems missing here. Other composers have successfully tied diverse ideas as musical thoughts into a seemingly consistent or satisfying whole. Getting those personal thoughts out of the way. I can honestly say that I enjoyed most if not quite all of the seemingly fragmented passages. I mean that I thoroughly enjoyed them, though I am not sure that I will listen to the entire composition at one time or treat it almost as I would a so-called compilation recording featuring a mix of selections by different composers and picking and choosing favorite sections or excerpts. I sincerely believe that a number of passages from the just reviewed Prokofiev release could be inserted at various places in this release and that ninety nine percent of the listeners would never realize it. Now think about that. Is it a "knock" or an honor to be so placed with a truly great composer, Prokofiev?
Continued listening sessions may have slightly altered my initial impressions though not to a great extent. It would be an interesting test to see how many listeners, at random, could match up individual selections with their names. A few stand out for their uniqueness not necessarily because they remind the listener of an individual title. I must assume the conductor's vision here is spot on and obviously the orchestra's playing and the audio reproduction are quite excellent with no noticed failings. It would take a great deal of concentrated comparative listening sessions between this and the reviewed Prokofiev disc, both engineered by Michael Bishop, to decide which might have the better audio quality. I may be influenced by the fact the Prokofiev is almost a bit bass heavy, now an almost rarity to be heard in most modern orchestral halls. Then with my four servo controlled subwoofers they get a real work out though most of the energy is well above their rated 16 Hz cutoff frequency. I question if the Prokofiev has quite the ultimate high end detail of this recording which is listed as using the new Sanken CO-100K microphones that in theory can reveal a bit more extreme high end detail with their claimed response to at least 100kHz ! Perhaps Bishop will comment on them before long. A top recommendation that may possibly appeal more to audiophiles, than music lovers; hopefully it will be embraced by both groups. Telarc has been consistently excellent capturing orchestral performances and sound quality recently.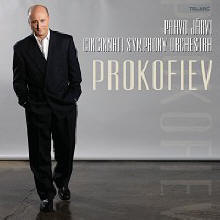 Sergei Prokofiev, Symphony No.5. Lieutenant Kije Suite. Orchestra: Cincinnati Symphony. Conductor: Paavo Jarvi. Telarc Hybrid Surround SACD-60683
Prokofiev was a uniquely excellent composer and an outstanding pianist. These two skills kept him busy and successful world wide. Even you new to classical music already are a bit familiar with at least one of his compositions that he created for narrator and orchestra. Think about that for a minute. The answer will be found at the end of this review. This release is an excellent introduction to Prokofiev's music by offering his famous fifth symphony, generally recognized as his most inventive, or most famous or most popular or all three. The other composition offered on this excellent sounding SACD as one of the very first internationally famous composers to write music for motion pictures (film). That film career began with Feinzimmer's Lieutentant Kije. It was released in the U.S.A. as The Czar Wants to Sleep. I believe its story line is an absolutely inventive gem and will briefly reveal it along with Prokofiev's perfectly adapted score.
Prokofiev's Symphony No. 5 is a unique and very inventive composition. It would be easy to say that only Prokofiev could have composed it. Described as modern or contemporary is accurate though it is always melodic, rhythmic and appealing and never what I would refer to as atonal or even seemingly harsh. It would never be mistaken for Shostakovich, though many musicologists believe that Shostakovich's fifth symphony had a profound influence on Prokofiev's fifth symphony. Here the second movement is partly taken almost directly from a waltz in Prokofiev's ballet Cinderella. There are some beautifully joyous inventive passages after the introduction of the fourth movement eventually ending in a rousing coda. This is a particularly delightful classical composition. I found myself finishing up (polishing) this review while slowly working into another Telarc release. That release is Gandolfi's The Garden of Cosmic Speculation. You would have to have a bit of familarty with both to appreciate the following comment. "While doing some follow up listening sessions (and a couple of casual sessions with The Garden) it hit me that a number of excerpts from both of these Prokofiev's compositions would fit right into The Garden of Cosmic Speculation without detection. It is more logical to discuss it in the other review. This symphony and Telarc's outstanding release, featuring a sympathetic conductor and orchestra in harmony with each other, are most hightly recommended, featuring the naturally detailed full range SACD sound and solid bass drum reproduction. Even so, some may actually prefer "the other" selection on this disc.
Lieutenant Kije was a fictional character that was accidentally created. Before the accidental error was corrected a couple of Russian army personnel, probably jokingly, referenced a couple of incidents and attributed them to Lieutenant Kije personally or Kije and "a couple of his men." It snowballed and took on a life of its own; they even created a romance and marriage for Kije. All that is portrayed beautifully in Prokofier's music—even his birth (of course he was born into the military as the music makes clear). The rumors about the "never personally seen Kije" got out of hand eventually and he became a hero! In one of the various tellings of the "life of Kije," the Czar is coming to the military base to personally decorate the new hero, Kije. The soldiers that built up the mistakenly created Kije, quickly realized they had to get rid of him! Kije has to be killed and in one version, the Czar still comes to the base and speaks glowingly about him over hero Kije's empty casket! Very personally I simply love the story and right down to small or fine details, Prokofiev's score tells the story perfectly. Jarvi and the Cincinnati Symphony Orchestra play it for all its worth and its worth is great musical entertainment! Again, the audio engineering headed by Michael Bishop and the SACD version is simply outstandingly good even in the two channel stereo SACD layer without going to the multichannel! Highest possible recommendation.
*To the earlier questioning comment that all of our readers are fairly familiar with a Prokofiev composition ....PETER and the WOLF