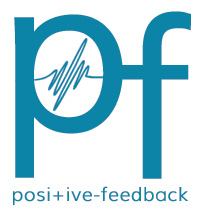 You are reading the older HTML site

Positive Feedback ISSUE

37
may/june 2008
An Analog Lover's Adventure in Downloading
by Teresa Goodwin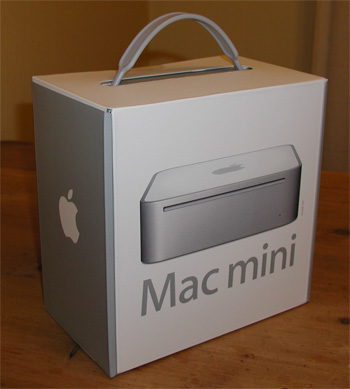 I had always believed that music and computers do not mix. This all began innocently enough I received a Mac mini as a present back in October 2007 from my best friend Pamela. It had iTunes and I just had to check it out as the sound quality on my old eMachines PC through my Sennheiser HD 580 headphones was absolutely horrible. I still have the same crappy 1 inch speakers in my LCD monitor, so headphone out is my only option. The Mac mini sounds pretty good, I can now use streaming audio to listen to sound samples before purchasing the latest SACDs. I tried a few Podcasts and sound was OK, not quite as good as FM stereo. And then I decided to download a couple of my all time favorite videos: Pat Benatar's "We Belong" and Duran Duran's "The Wild Boys" after all I reasoned that Dolby Digital is lossy compressed so how much worse could lossy compressed DRM (Digital Rights Management) free videos from iTunes be? So I downloaded them and burned them to DVD-RW using iDVD (also included with my Mac mini) as I discovered iTunes won't burn a viewable DVD just a data DVD. Anyway when I played the resulting DVD in my Yamaha Universal player, the sound quality and the visual images on my TV were quite good.
I was very hesitant about downloading lossy compressed music though as I mostly listen to SACDs, DVD-Audios, audiophile LPs and tapes as I was sure I would be very disappointed with the sound quality. But when iTunes announced DRM-free music I decided to try Pomp and Pipes from Reference Recordings as I currently didn't own it because I was holding out waiting for the pure analogue LP copy at a decent price. I used to own the LP set and sold it the last time I sold all my LPs, but that is another story. So I spent $9.99 for the iTunes 256kbps DRM-free version burned it to CD-R, I was very impressed.
For this article I stuck with what will work as is with Mac and iTunes. iTunes decodes uncompressed AIFF and WAV, lossless compressed Apple Lossless, and lossy compressed ACC and MP3.
Crazy high resolution download pricing!
So my next move was to try 24 Bit 96kHz lossless high resolution downloads. I made some sample and test 24 Bit 96kHz lossless downloads and they sounded comparable to DVD-Audio once recorded to DVD at 24Bit 96kHz resolution, I think SACD still sounds better but there are no DSD downloads.
I failed in my quest for reasonable priced high resolution downloads that were compatible with iTunes and Mac. In most instances the high resolution download was more expensive than the SACD or DVD-Audio physical formats and I would rather have the physical formats.
What is the appeal of Hi-Rez downloads based on current pricing? Examples of physical vs. download prices:
Cost of AIX DVD-Audios at DVD Pacific are $10.34 - $17.77 depending on title.
Cost of download from AIX's website: http://www.itrax.com/
Download from AIX of the 24/96 two-channel audio only of the entire recording: $21.99 and it takes 2.91 hours to download with DSL.

Download of the WMA Lossless 5.1 audio only is $24.99 and it takes 4.66 hours with DSL

plus another dollar for a blank DVD-R to put them on.

site says HD Videos downloads coming, please check back soon. http://itrax.com/Pages/AlbumDetails.php?aID=AL_554790200461d28eecb1f3

With the physical DVD-Audio format you also get the Video with Dolby Digital and DTS as well as all the physical Digital audio formats.

NOTE TO DR. AIX: I was interested in the downloads so I could play the Video with 24/96 PCM at the same time but I would like the price to be no more than the cost of the physical medium as purchased from DVD Pacific, i.e.: $17.77. Since I have to provide my own DVD I would think that $15 would be a fair price for an entire recording audio and video together.
Now lets look at Linn Records: http://www.linnrecords.com/linn-downloadtop10.aspx
High resolution downloads from Linn Records are $29, plus I must provide my own DVD-R to burn them and make my own labels. It's much easier and cheaper to just buy the Linn SACDs for $18 from DVD Pacific. Does this make any sense whatsoever to anyone?
Next is High Definition Tape Transfers http://www.highdeftapetransfers.com/
Their 24 Bit 96kHz downloads are actually less expensive than the 24 Bit 96kHz DVDs. I was not able to check out the downloads from this site as it is not compatible with my Mac and iTunes as it uses FLAC. FLAC stands for Free Lossless Audio Codec, and since it is not compatible with the iTunes player, you have to download both FLAC and a player that supports FLAC. FLAC has a list of supported players at http://flac.sourceforge.net/ if you want to give FLAC a try. Me I want to keep it simple with just one music player.
So what I did instead was purchase one of their 24 Bit 96kHz DVDs which are burned not pressed. I tried Edward MacDowell's Piano Concerto No.1 & 2 (123HDDVD) and I was both impressed with the sound quality and the music as played on my Yamaha DVD-S1700 universal player. These are in the DVD-Video format and plays at full 96kHz resolution on must standard DVD players. Price for the 24 Bit 96kHz DVD was $19.99, if you have FLAC you can download for $18.
I was unable to check out www.musicgiants.com as they do not support my two browsers, Safati and Firefox. Currently they only support Microsoft Internet Explorer. They are currently working on supporting other browsers so that everyone can enjoy their HD downloads.
David and Norman Chesky's brand new HD Tracks http://www.hdtracks.com/ will soon be offering 24 Bit 96kHz lossless downloads. Currently they offer AIFF which is uncompressed CD quality audio file, FLAC which is lossless compressed and 320kbps which is lossy compressed. All tracks are DRM-free. When you purchase a complete album from HDtracks you will receive a PDF file containing the cover art and liner notes. I downloaded their free sampler in 44.1kHz 16 Bit uncompressed AIFF and the resulting CD-R sounds is as good or better than a pressed CD. They have a nice collection of indie and audiophile labels such as Acoustic Disc, Chesky, Reference Recordings, and about 30+ others and the list is growing.
Also there is 2L's Hi Res Download test site: http://www.2l.no/hires/index.html
With my Mac mini and DSL I can download high resolution but why when the most times the physical DVD-Audios and SACDs are way cheaper? With the physical DVD-Audio and SACD I get the disc, the case, already printed liner notes and cover art!
To sum up there are way too many problems to make high resolution downloads acceptable for me at this time:
1) Hi-rez downloads cost at least twice as much in most cases as the physical SACD or DVD-Audio
2) The best is 96kHz and is takes many hours to download even with DSL.
3) DSD has to be changed to high resolution PCM.
4) If you don't like the music or change your mind you are stuck, you cannot resale a download all you can do is hit the DELETE button and loose $20 - $30. With a real SACD, if you decide you no longer want it you can resale it and recoup much of your cost to purchase new music. So you are royally screwed if you don't like the download.
Lossy low resolution 44.1kHz downloads
After my success with the 256 kbps DRM-free version of Pomp and Pipes, I was ready to try more lossy downloads but 99 cents for a song and $9.99 for a disc worth of music just sounded like too much especially since I am buying most of my new SACDs for around $15 each so I tried a few monthly programs to get the cost down.
Monthly Program download sites I have tried:
Audio Lunchbox: http://www.audiolunchbox.com/
Offers new independent music with various monthly programs and 50 free song downloads (credits) for signing up. 40 song downloads (credits) per month $9.99 and 125 song downloads (credits) per month $24.99. Credits can be used for individual song downloads or you can use 10 credits to purchase an entire recording even if it has more than 10 song/selections.
eMusic: http://www.emusic.com/
Offers new independent music with various monthly programs. 30 song downloads per month $9.99; 50 Song Downloads per month $14.99; 75 Song Downloads per month $19.99.
mTracks: http://www.audiolunchbox.com/
Offers new independent music with various monthly programs and 30 free song downloads (credits) for signing up. 30 song downloads per month $9.99.
All three of these sites offer DRM-free MP3 files encoded at 192kbps (VBR) using LAME encoders. The sound quality of all three were quite good to excellent when up-sampled to the CD format and transferred to CD-R. In the their original form on the computer or recorded in MP3 form on CD-R the sound was usually good.
After downloading I recommend creating a play list in iTunes and then burning to CD-R by clicking "Burn Disc", iTunes will up-sample to the CD format using AIFF. Remember most CD-Rs have a maximum playing time of 80 minutes.
Alternately if playing quality is not important and you just want a few 8 hours you can create an MP3 disc. Go to Preferences, click advanced, click Burning and change disc format to MP3 CD. Create a play list in iTunes and quit once you get close to 700 MB it's time to burn a CD-R click "Burn MP3" iTunes will burn a CD in the MP3 format. I made one of these and it is 8 hours and 20 minutes long, make sure you CD player can play MP3.
Free legal download sights I use:
CNET's Download.com http://www.download.com/
The free tracks are provided by the recording artists themselves, many of which are not signed to any label. The artists submit their music, bio, art and a link to their web site or a link to a site that sells their recordings (if they have any). Most of the artists that have recordings are mostly unknown and sold by indie distributor CD Baby.
CNET confirms that it is indeed the artists own work being submitted and usually gives a short review, All music files are scanned to remove any spyware or viruses. Most artists with recordings for sell provide a couple of free MP3 downloads or even no MP3 downloads but streaming audio which is the entire song or track not just 30 seconds of it. So this is a form of advertising for independent artists to get their works heard. If there is any hanky-panky by their artists they get their page pulled.
All music at CNET is totally free, DRM-free MP3 files encoded at 192kbps. I have discovered lots of great music from download.com. The sound quality ranges from totally awful to superb. Some sound so good it is shocking! I would say I like about 1 in 20 I sample. Cruising Download.com is some of the most fun I have had in decades and believe it or not some of my very favorite music was discovered here, I recommend this site highly!
Amazon http://www.amazon.com/
I have also downloaded at lot of free tracks from Amazon.com as they are also DRM-free MP3 files encoded at 256kbps. If you get on their mailing MP3 mailing list you will be linked to new free MP3 files each week. Most MP3 files are free for a limited time only.
iTunes also has free tracks some DRM-free and some not. They have three new MP3 music track each week, which are free for one week only. The DMR-free files are AAC at 256kbps and sound very good to excellent. The protected files are AAC at 128kbps and cannot be recorded to CD-R, they sound fair.
Why I prefer a CD-R instead of the original music file from my computer?
I'm not overly impressed with the sound quality of my Mac mini though my Sennheiser HD-580 Headphones but it is good enough to tell if I like a piece of music. It stills sounds digital even when playing uncompressed music files and 24/96 high resolution music files. I believe it would be imperative to get an outboard DAC using the USB output to get analog-like non-digital sound from my computer. By contrast my iPod Shuffle sounds better and often quite analog-like. However when I record my music files to CD-R, the resulting CD played on my Yamaha DVD S-1700 Universal, even from compressed files as low as 192kpbs, sounds very analog-like with little trace of a digital sound.
I am so happy with the sound of music files recorded to CD-R that I really don't feel the need to actually play music from my computer, but there is also the problem of having to use a 30 foot or so cable as my computer is at my desk, which is on my north wall and my stereo on my west wall. If I was to move my computer to where my stereo is, how would I hook up the mouse, keyboard, printer, monitor and DSD modem? It all just seems too impossible and I am afraid it would be so digital in the end.
Also I do not like a monitor turned on when I listen to music, so for me CD-Rs make more sense than the original music files as I can even turn off the display on my Yamaha and of course the overhead lights. Then I can listen in total darkness except the three small on indicator lights from the SACD player, pre-amp and amp.
So I use my Mac mini to download DRM-free music I then transfer to CD-Rs and listen to the CD-Rs.
325kbps MP3 to CD-R versus gold CD
Pomp and Pipes - Frederick Fennell, Dallas Wind Symphony (Reference Recordings)
Before burning: 44.1kHz MP3 256kbps 163.7 MB
After burning: 44.1kHz AIFF Audio File 686.8 MB
I had downloaded a 325kpbs of Reference Recordings Pomp and Pipes from iTunes and recorded it to CD-R and then compared the last cut Weinberger's "Schwanda: Polka and Fugue" with the same version from Reference Recordings 24k Gold XLO Test and Burn-in CD. And guess what I like the 325kbps music file up-sampled to CD-R using AIFF sounded better to me than the Gold CD, and this is something I consider totally impossible but I have done this comparison though both speakers and headphones six times and I am still shocked. The CD is HDCD encoded and I currently don't have an HDCD decoder, so it may just be the 325kbps to CD-R sounded better because it is not HDCD encoded? I have a lot of higher resolution music files to CD-R that sound better to me than CD. Of course non of my CD-Rs come close to the sonic realism of SACDs.
MP3 to CD Test
My Yamaha DVD-S1700 will play back CDs made from MP3 files in their native format or up-sampled to the CD standard. My Mac mini up-samples MP3 files using lossless AIFF. The maximum playing time of CD-Rs made from MP3s using the CD standard is usually 80 minutes. Recording MP3s to CD-R in their native compressed format drastically increases the playing time drastically depending on how much compression was used but it should be easy to get 5 or more CDs worth of music on one CD-R.
To burn a standard CD: If you have iTunes go to Preferences - Advanced - Burning - Disc Format - Audio CD
To burn an MP3 CD: If you have iTunes go to Preferences - Advanced - Burning - Disc Format - MP3 CD
Note: I always use the default speed: "Maximum Possible" which varies depending on the demands of the music and picked "no gap between songs" as I record a lot of classical music.
Next make a play list.
To burn a standard CD watch the time not the MBs. When you get to 80 minutes 1:20:00 without going over, most of my CD-R are 72-78 minutes you can burn a CD-R. The resulting CD-R will be playable in almost any device that plays CDs.
To burn a MP3 CD-R watch the MBs, not the playing time. When you are close to 700 MB without going over you can burn a CD-R. MP3 CDs can only be played in devices that can decode MP3 signals.
The 10 minute music test:
Moussorgsky/Rimsky-Korsakov: Night on Bald Mountain 10:31
Lorin Maazel, The Cleveland Orchestra - Telarc purchased from eMusic.com
I used two identical 80 minute Memorex CD-RW. I used RW so I wouldn't waste two discs for this short 10 minute test as they can be rerecorded.
Specs for both CD-RWs:
MP3 CD made from original MP3 file size 17.7 MB - 235kbps (VBR) encoded with LAME 3.96
Sound: Very good sound with a good stereo image. The high frequencies were somewhat soft and it lacked deep bass. Percussion instruments lacked the impact so important to this music, very little ambiance.
CD made from original MP3 up-sampled using lossless AIFF Audio file size 106.1 MB
Sound: Gigantic stereo image with extremely deep bass and very realistic sound almost as good as the Telarc SACD version! The dynamic range was much larger, percussion instruments had excellent bite and impact! High frequencies sound further extended and there was lots of ambiance.
The differences between the 17.7mb MP3 CD-RW and the lossless AIFF up-sampled 106.1 MB CD-RW were so huge that even for less than audiophile recordings I will not be recording MP3s in their native format but up-sampling them to CD through iTunes.
My question is how can these differences be so huge when they both come from the same compressed lossy MP3 files? How can the AIFF up-sampled version sound so good? When the original 235kbps MP3 file was originally created 5/6ths of the information was thrown away, my understanding is that can never be recovered. When this 10 minute 31 second composition was up-sampled from 17.7 MB to 106.1 MB what was in the gained 88.4 MB? I don't know why the up-sampled sounds so good, in my experience usually better than the best store bought CD. It makes no sense whatsoever, but there it is.
An MP3 CD-R will play about 8 hours while a CD-R will play up to 80 minutes. Even though my Yamaha will play MP3 CDs I will never make MP3 CDs from my MP3 files instead I will make standard CD's using iTunes lossless AIFF. The gain in playing time is not worth the loss in sonic quality.
Summary
I find I greatly prefer the sound of MP3's up-sampled to the CD format and burned to CD-R over the original digital file. Unlike many computer users I don't have an external DAC for playing computer files. Many of these users report they prefer music off of their hard drive over any kind of spinning disc.
Even poor sounding computer music files once up-sampled to CD-R to my ears don't sound digital, they sound more like poor analog. Even the lower resolution ones are easier on the ears. So whatever it is that most 44.1kHz CDs do that hurt my head seem to be part of what compressed music files throw away or are problems with pressed CDs? Burned CD-R is like a totally different format from CD, they sound more pleasing. Most 44.1kHz pressed CDs I find unlistenable, but computer music files burned to CD-Rs are almost all listenable.
Before CNet I didn't think there was any good rock/pop since the 1980s were I was wrong, it seems the best popular music out there is by artists who do not have recording contracts.
My computer is too far from the stereo and I need use of it's keyboard, mouse and printer, so playing the Mac mini through my stereo is not practical, plus I must take into account my Mac mini doesn't sound as good as my Yamaha Universal player. I consider my Mac mini as an excellent recording device and transfer all my 44.1kHz digital files to CD-R and 48kHz and higher digital files to DVD-R. I play all digital music at home on the Yamaha Universal player.
I also have an iPod Shuffle and play digital files as is. I find the sound as good as and sometimes much better than my best portable cassette deck, a JVC with both Dolby B and 70us (metal) tape position.
I seem to be going the opposite direction of most others as I am using my computer as a musical recording device and not as a music server. I don't envision using it as a music server in the future for two very important reasons:
1) I will not use a computer monitor or TV screen to listen to music.
2) I will not use any other type of display device either as any type of display for me is a big distraction when listening to the music. I turn off the visual display on my Yamaha Universal when I listen to music, all that is visible are the "ON" indicator lights from preamp, amp, and Yamaha Universal. My music hall mmf-5 turntable has NO lights at all. So when I listen to music, I like to listen to music in near total darkness as I find the music sounds not only smoother, but the imaging is more precise as I cannot see the speakers. This allows my speakers to do their magic in throwing a soundstage that stretches across my room with a full phantom center image and the music stage extending way beyond the boundary of my speakers, with my eyes disabled due to the darkness I have nothing to ruin this illusion.
I am no longer afraid of the digital download revolution as I have found a way to make an MP3 not only acceptable, but very enjoyable for me as well. And since I don't like music radio stations, internet downloads have become my way to discover new music. It's a wonderful tool and the resulting CD-R can sound shockingly good. However for music purchases the physical formats of SACD and LP are getting most of my music dollars.