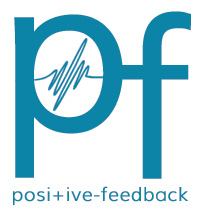 You are reading the older HTML site
Positive Feedback ISSUE
37
may/june
2008
Art Tatum, Piano Starts Here: Live at The Shrine
by Tom Gibbs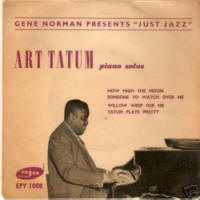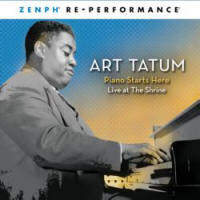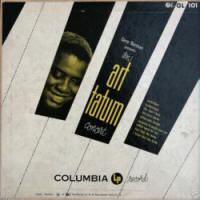 Zenph Re-Performance on the Yamaha Disklavier Pro Mk. III Concert Grand Piano – Sony Classical 88697-22218-2 – Multichannel Hybrid SACD
When I first heard about the Zenph Studios project a few years ago, my initial reaction was sort of "yeah, well—whatever!" Upon finding out that their first release was going to be Glenn Gould's 1955 Bach Goldberg Variations, my curiosity was definitely piqued—I've had a love/hate relationship with that recording my entire adult life. While I love Gould's magnificent performance, I've always hated the metallic mid-fifties mono sound that groundbreaking event was captured in. Hoping against hope that each new advance in Red Book Compact Disc mastering technology would improve the disc's fidelity (at least by an order of magnitude), I'd purchase and repurchase each subsequent re-release with the faithfulness of a true believer. At the very least, I probably helped prop up Tower Records for a few more years, anyway. So when I contacted John Q. Walker of Zenph Studios for a review copy, it was with that same undying faith that I entered the review process. And my faith was rewarded—the disc was a triumph on every conceivable level, and even a year later, it's still in heavy rotation at the Gibbs house.
Now, of course, there were the usual naysayers, spouting the requisite rhetoric with all their "ghost in the machine" conspiracy theories—balderdash, I say! Zenph's Glenn Gould recording is not only a marvel of modern technology, it's a truly compelling aural experience, and when that disc plays, I'm always transported back to Columbia's New York Thirtieth Street Studios—only without all the humming! So it was with true excitement that I eagerly awaited news of upcoming Zenph releases. There were a few teaser tracks that accompanied the Gould Goldberg press kit, but no real information in terms of a release schedule. Well fans, the wait is over!
In early September, 2007, John Q. Walker contacted me regarding any contacts I might have in the Los Angeles area­, and I immediately e-mailed Bob Levi and the Los Angeles/Orange County Audio Society in response to his query. He was looking for audiophiles and the like who'd be interested in attending their upcoming recording session at The Shrine, which also happened to be the very same venue where Art Tatum's classic album was recorded in 1949. Unfortunately, it was impossible for me to attend, but John assured me that I'd definitely get a copy of the recording. When this disc showed up a few weeks ago, its arrival had been preceded by months of anticipation, and it has truly been worth the wait!
Ask anyone in the know, and they'll wax poetically over Art Tatum's prowess at the keyboard. Even Rachmaninoff—considered by many the finest classical pianist ever—regarded Art Tatum as the "greatest instrumentalist on any instrument in any musical genre." This is no faint praise, and Art Tatum's multitude of styles and masterful playing set a standard that no one since has reached. Born nearly blind and largely self-taught, Tatum achieved a level of musicianship that astounded everyone who heard him play. Unfortunately, when he died in 1956, the current state-of-the-art in recording techniques could only offer a shadowy glimpse of his mastery, and his recorded catalog (with the possible exception of the Pablo recordings) generally suffers from truly inferior sound.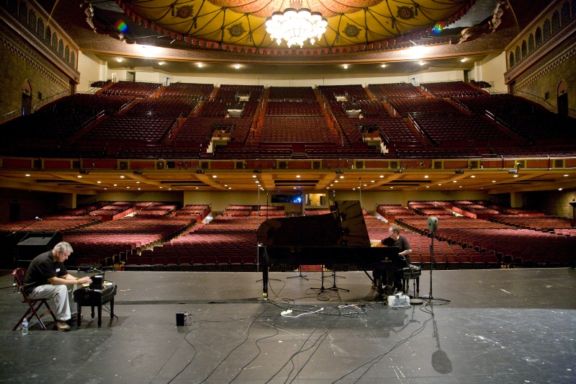 Zenph President John Q. Walker and piano tuner Marc Wienert prepare the Yamaha Disklavier for the September 23, 2007 performance and recording session in The Shrine Auditorium.
The Zenph process and their meticulous attention to detail obviously require a substantial investment of time; no wonder the releases are so few and far between, but we're talking about the re-creation and preservation of a historic moment in time. And it's great that Zenph goes to the effort to record in historically appropriate venues. While the Thirtieth Street Studios in New York are long gone, at least Zenph recorded the Glenn Gould disc in another location Gould frequented. The Shrine is still here, and essentially unchanged from the time of Art Tatum's legendary original session, and the ambience of that remarkable venue only adds to the authenticity of the current recording.
The first four tracks are sourced from 78's of Art Tatum's very first recording session; the remaining tracks are from the 1949 Shrine session. I've heard tapes of each of the original recordings, and the four songs from that 1933 studio session are almost unlistenable in their native 78 rpm format. I'm pretty good at tuning my ears to listen through layers of hiss and mechanical noise to get to the heart of any historical performance, but this Zenph recording takes all the work out of the process; all I had to do was sit back and enjoy Art Tatum playing the music. And if you've never heard Art Tatum play, you're in for a real treat, as he effortlessly plows through sources as diverse as Dixieland, Tin Pan Alley, Ellington and Gershwin, and even Dvorak! His artistry is beyond impressive, and he layers trills and ornamentation on tunes that are instantly recognizable, yet become uniquely his own. His playing pushes boundaries technically and lyrically that are remarkable by current standards; I can only imagine how audiences of yesterday must have been astounded by his dexterity at the keyboard.
As with their first offering, a multitude of playback options are available. There's a Red Book CD layer in stereo; also appearing on that layer is a binaural version for headphone listening, which is really cool, and gives you a superb illusion of sitting at the keyboard and hearing the music as Art Tatum would have. For those seeking higher resolution sound, there are stereo and multichannel SACD options; I employed the surround option for most of my listening, and it was nothing short of superb and offered a remarkable illusion of the acoustic of The Shrine, especially on tracks 5 thru 13 when the audience clapped after each tune (although the clapping made me feel more than a little "ghostly!")
This disc is nothing short of magnificent; it will thrill audiophiles and music lovers alike, and will leave you breathlessly waiting for more. Many thanks to John Q. Walker at Zenph Studios, and to Larissa Slezak at Sony BMG Music. Very highly recommended!