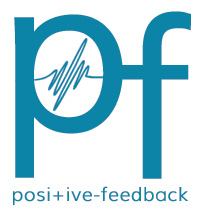 You are reading the older HTML site
Positive Feedback ISSUE
37
may/june
2008
A Plethora of Very Diverse Recordings
all done "Once Over Lightly" by Karl Lozier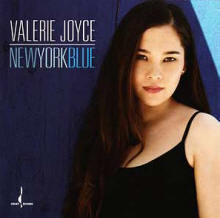 New York Blue, Valerie Joyce. Chesky CD JD316
On this rather relaxing, or at least low-key jazz release, Valerie Joyce's beautiful, smooth and often whispering voice is definitely highlighted. Though a thoroughly trained pianist in her own right, here she perhaps wisely, lets a very professional small group accompany her quite superbly, particularly Andy Ezrin on piano. He and Valerie pretty much share honors and the sidemen such as the acoustic bass players (on different tracks) are relatively subdued. Some exceptions, for too brief moments, are superbly recorded by Chesky revealing in intimate detail, the alto saxophone playing. Joyce's voice would seem to be well suited to jazz, the blues and pop. Here, it is easy to call the music easy listening jazz with ballads included. Typical excellent Chesky audio quality is featured. Their even better SACDs will be the only release form for most future releases.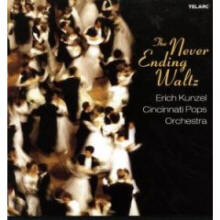 The Never Ending Waltz. Cincinnati Pops with Eric Kunzel. Telarc Hybrid SACD-60668
This Telarc release once again pairs producer Robert Woods and audio engineer Michael Bishop. As expected, the sonic results are outstanding. Eric Kunzel's conducting has been criticized at times as being too unyielding or too "square" and not rhythmic enough. This time Kunzel doing a good job yields, if at all, only to a couple of the best waltz specialists. The selections are very arbitrarily separated into eight groups. How else could anyone think of separating Tchaikovsky's famous ballet waltzes from a group of only two other ballet waltzes? The target of famous waltzes played by a fine large symphonic orchestra and with outstanding recorded sound quality is met right on. We need to get more listeners to put pressure on more recording companies to issue their releases on SACD! For serious music lovers, I again remind you to sample SACD recordings on a fine, not bargain quality player and enjoy music more than ever, such as this fine release!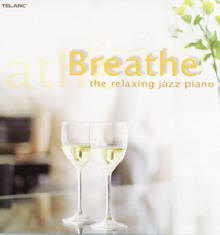 Breath, (the relaxing jazz piano). Telarc CD-83664
Anyone who has at times wished that he or she had an excellent recording of relaxing piano music is specifically targeted by this release. It is a compilation from a number of Telarc releases including Oscar Peterson, George Shearing, Dave Brubeck, Michel Camilo, Jacques Loussier and others. Though most selections are solo piano playing of the highest caliber, a few do have very appropriate accompaniment. The subtitle tells it all and the excellent audio quality comes reasonably close to putting you in a small night club or dinner club when played back at an appropriate sound level.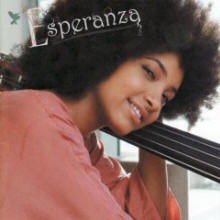 Esperanza, Esperanza Spalding. Heads Up HUCD 3140
Esperanza Spalding is a young and new talent who seems destined for musical stardom. A bit of background is called for here. Her talents are many. Each one is heard or seen on at least a couple of tracks on this very well recorded debut release. She is a fine vocalist that seemingly handles a subtle ballad as well as "belting it out" almost as well as many female jazz veterans. She does so in three languages and at times with either her own compositions or her thoughtful arrangements. Seemingly a genuine musical prodigy, she enrolled at Berklee College of Music when she was just sixteen years old. She later became the school's youngest professor! In her earlier school years she taught herself to play violin and by fifteen years of age she was the concertmaster for a local community orchestra. Soon after, she discovered the bass and has stayed with it ever since while composing, arranging and singing while playing acoustic bass.
Listen closely to this debut recording. Fine as it is, the finest thing is her seemingly unlimited potential. Stay tuned in to see exactly which direction her varied talents will take her. In the meantime enjoy this excellent progressive and varied release.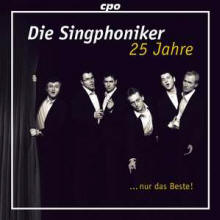 Die Singphoniker, 25 Jahre, nur das Beste! 25 Years Singphoniker, Just the Best! CPO (2 CDs) 777291-2
This release is a rather tough one to adequately describe. It is a twenty-five year retrospective (anthology) of the Singphoniker male vocal sextet. Mostly done acappella, some selections have discrete instrumentalists added. The promotional literature describes this release as, "A Male Voice's (or Voices') Musical Journey through the centuries from Renaissance to Pop". The two and a half hours of music for male singers, or by male singers is an ambitious project with piano often accompanying. Be advised that very little of the singing is in English. In their wide coverage in the pop field, for the United States we are treated to "You are the Sunshine of my Life", "Fly me to the Moon", Simon and Garfunkel's "El Condor Pasa" and Sting's "Sister Moon". Lennon - McCartney are added with "I Want to Hold Your Hand". The group's make-up has changed only four times in the past twenty-five plus years and the recorded quality has been a bit variable though very pleasantly listenable with these take-outs from their many tours. Classically known composers from around the world dominate the far ranging selections.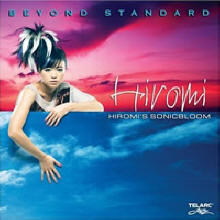 Hiromi's Sonic Bloom, Beyond Standard. Telarc Hybrid SACD-63686
Hiromi's popularity has soared in the few years since she burst on the musical scene. She seemingly aggressive style and over whelming talent on piano and keyboard surprised many listeners. Winning many musical awards convinced many listeners and progressive jazz lovers to take a second listen to her. To those not immediately attracted to style and talent, here is the release that will change their minds. An unusual introduction of "Softly As In a Morning Sunrise" sounds like a very old worn vinyl record. After a half minute this outstanding SACD bursts forth in contemporary audio glory. Hopefully you have a really good SACD player to demonstrate that to someone from the older than you generation. Selections coming under Hiromi's progressive treatment include "Caravan" with a fine display of Martin Valihore's talent on the drum set, excellently captured by, whom else, Michael Bishop. "My Favorite Things" from the Sound of Music and "I've got Rhythm" done as a tribute to Oscar Peterson, closes out the set. Audio quality is as good as it gets in superb SACD recording.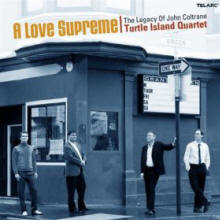 A Love Supreme, (The Legacy of John Coltrane). Turtle Island Quartet, (The String Quartet). Telarc CD-80684
Seems strange to even think of the idea that a string quartet consisting of three violins, one of which is a so-called baritone violin, in some of the selections, and a cello, can "belt out" great jazz music associated with John Coltrane the great saxophonist. The selections are mainly from Coltrane albums or his acknowledged great jazz composition, A Love Supreme. John Coltrane has long influenced the Turtle Island Quartet. They have always devoted a portion of their repertoire to Coltrane's music starting with their first album! That explains their passionate dedication to Coltrane and his music. It may sound a bit strange to you but they sure can "swing". Jazz lovers should give this unique release a long listen. It is definitely more than a so-called crossover release. The fine audio quality is typical of Michael Bishop's work for Telarc.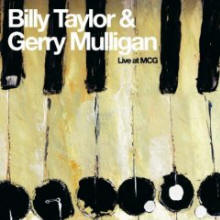 Live at MCG, Billy Taylor & Gerry Mulligan. MCG Jazz 1025
What a duo presented here! The outstanding pianist Billy Taylor paired with very possibly the greatest baritone saxophone player ever, Gerry Mulligan. They are ably aided on bass and drums but make no mistake, they are the album. These two greats have no need to show off. So, relaxed, they just play these beautiful and well-known selections better than we have ever heard previously. The result is truly "easy listening jazz" or simply "cool". Very good overall audio quality adds to the listening pleasure. Enjoy, enjoy as I did—over and over.