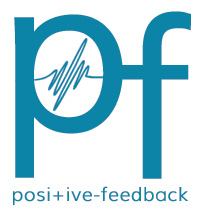 You are reading the older HTML site
Positive Feedback ISSUE
39
september/october 2008
RMAF 2008 Page 3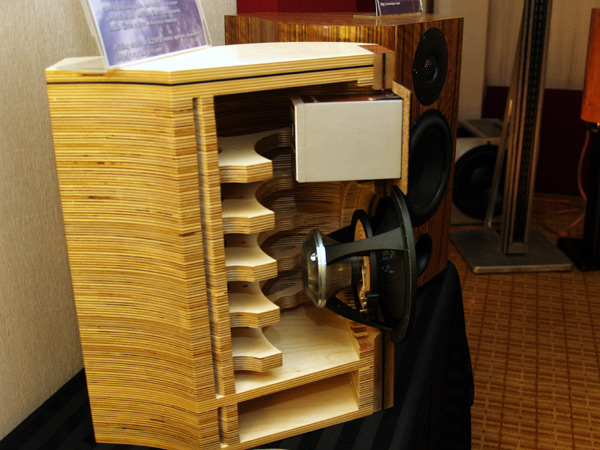 Balanced Power Technologies Cirrus 2-way bookshelf loudspeakers $995 pr to $2595 pr.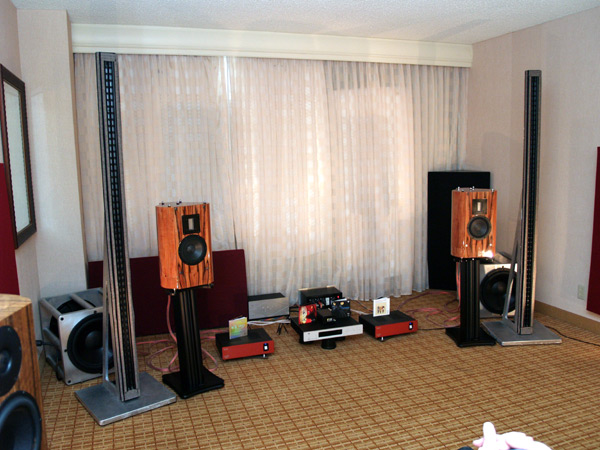 Balanced Power Technologies products. Nice stuff... reasonably priced.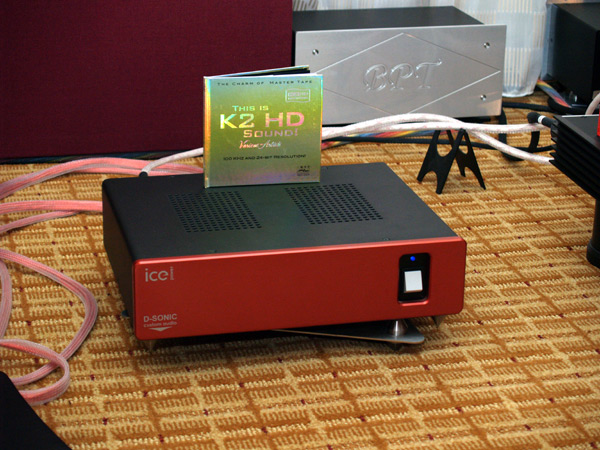 D-Sonic Ice amplifier with First Impressions Music. Nice and simple... and yet perhaps not.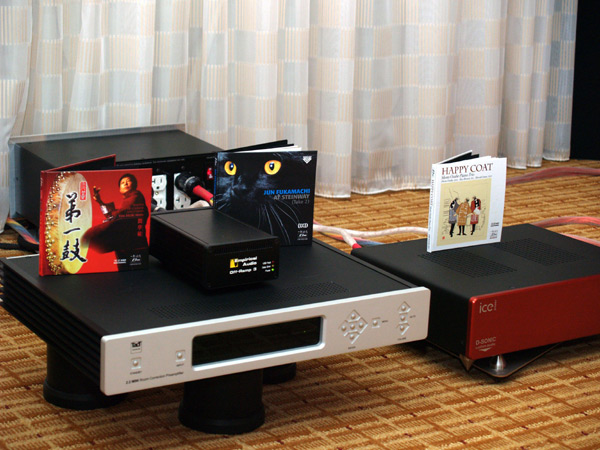 A selection of FIM discs with D-Sonic and a Tact preamplifier and the new and improved Empirical Audio Pace Car.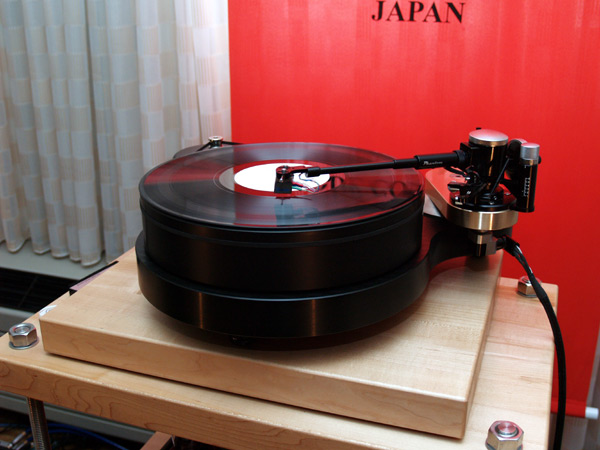 Triode Corporation from Japan showed a TW-Acustic Raven One turntable.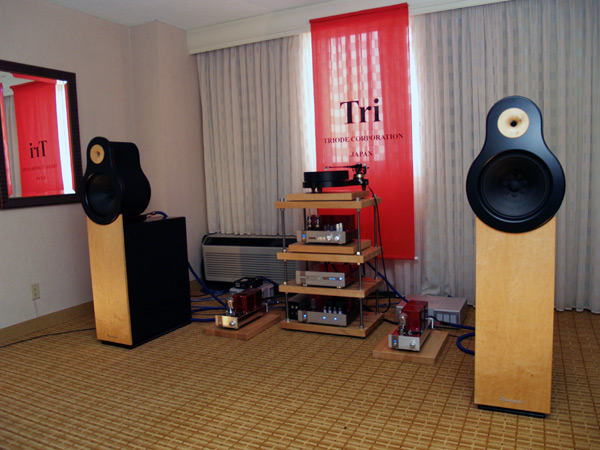 Triode Corporation TRV-M300SE amplifiers with the Bastanis Apollo loudspeakers.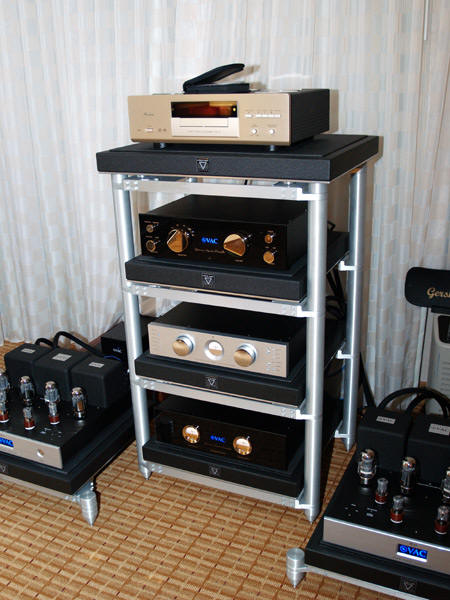 VAC Phi 200 amplifiers, Phi Alpha DAC, and Signature MK II preamplifier on Critical Mass Systems racks.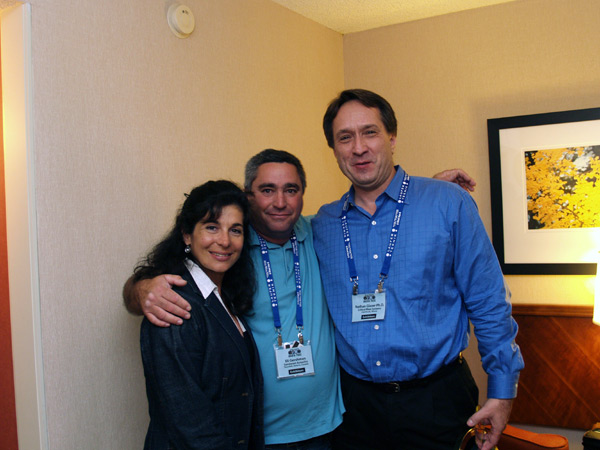 Ofra and Eli Gershmans with Nathan Glazer of Critical Mass.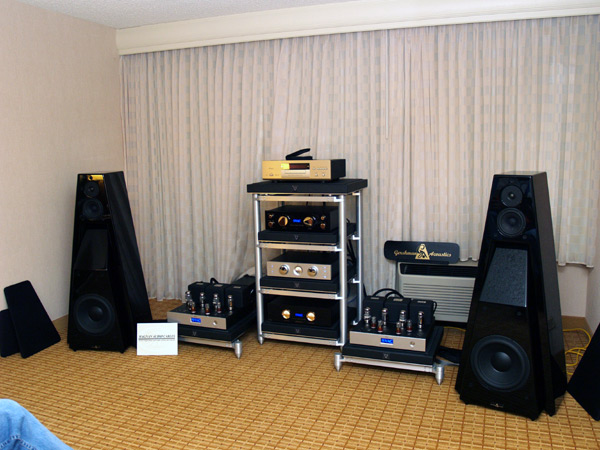 Gershman Acoustics Black Swan loudspeakers with VAC electronics, Magnan Cables, and Critcal Mass stands. This room always sounds good... and nice folks too.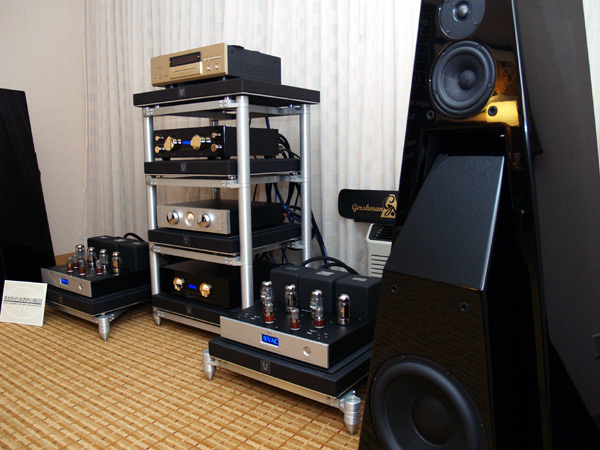 Another shot of Gershman, VAC, and Critical Mass.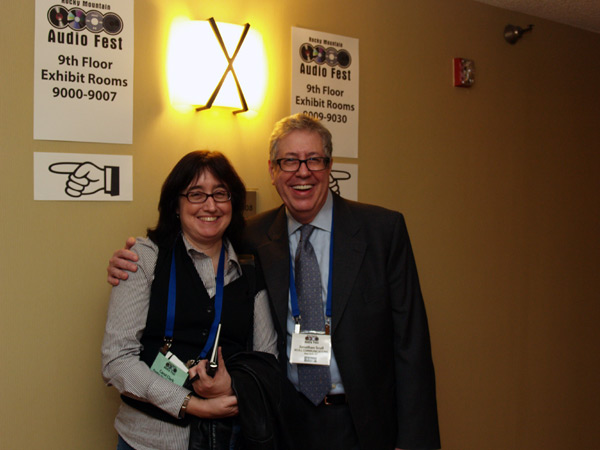 Carol with Jonathan Scull...X marks the spot!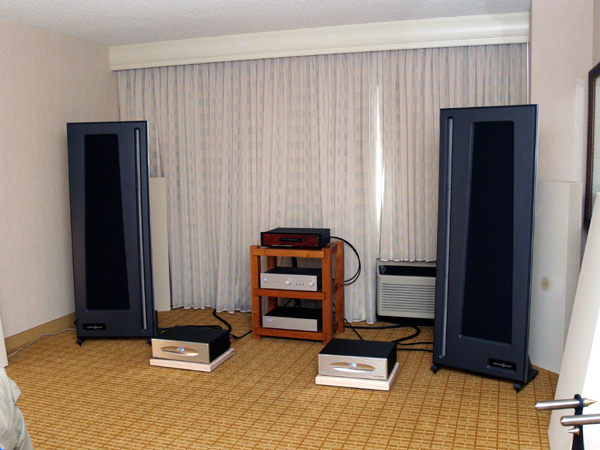 Analysis Audio loudspeakers, Spectron Audio amplifiers, Modwright preamplifier, Stereovox and Elrod cables, with Bybee products.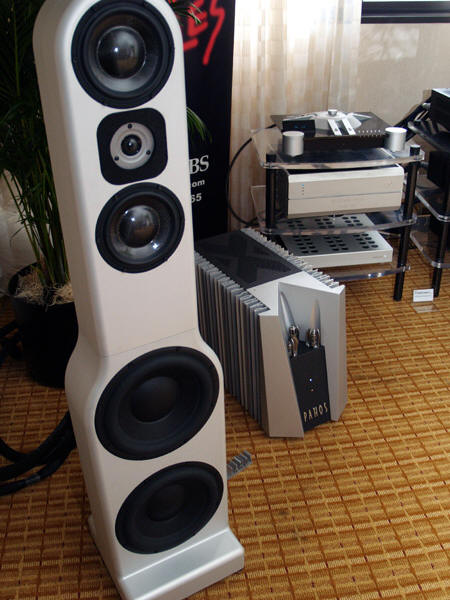 Weinhart Design room with the new AudioMachina loudspeakers and Pathos Acoustics amplifiers.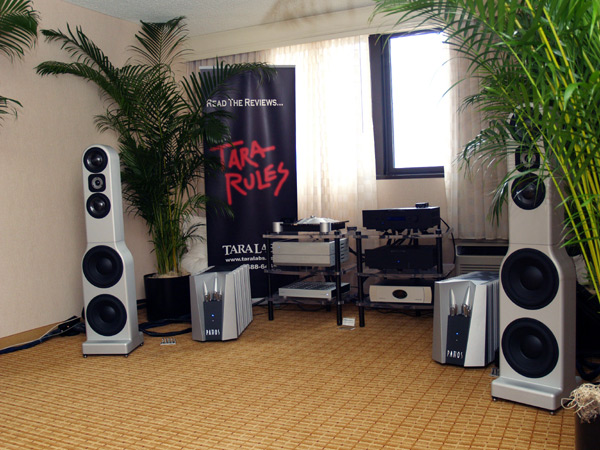 The Weinhart Design room featured AudioMachina, Pathos Acoustics, Stahl-Tek DAC, Sooloos, Tara Labs cabling, and Composite Products. Quite nice indeed.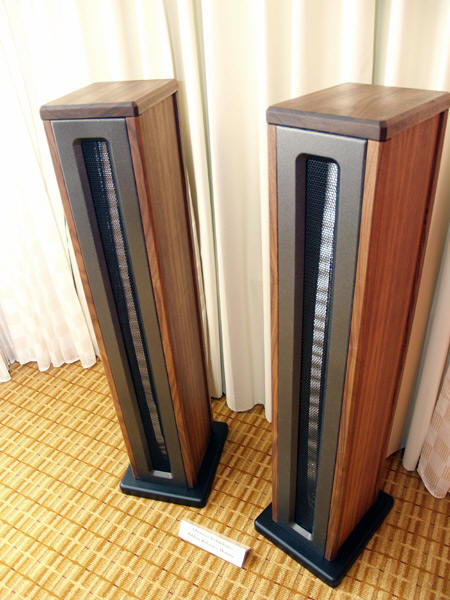 Advance Ribbon Technologies loudspeakers.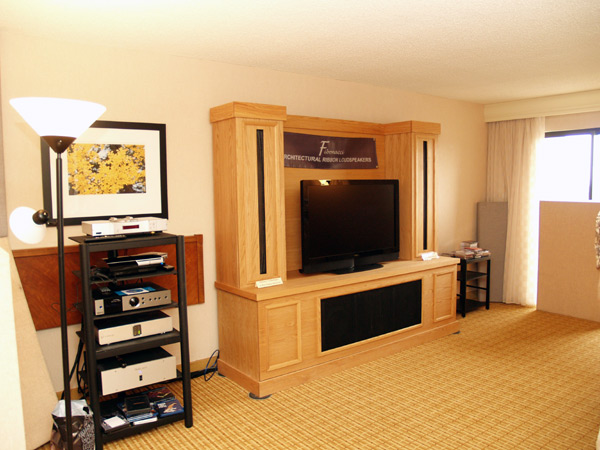 The Vibonacci Transducer with electronics by Belles and the LSA Group, and JPS Labs cables.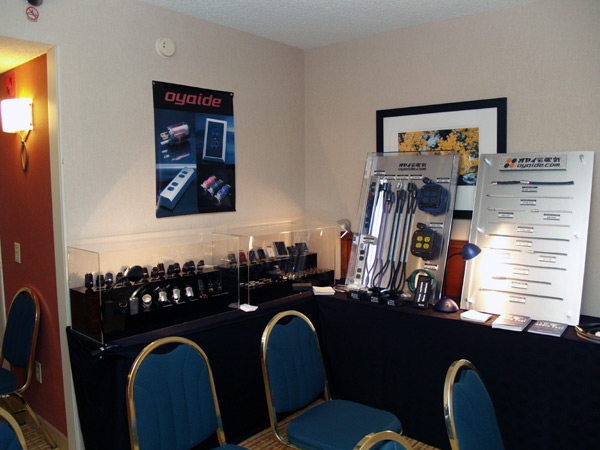 A selection of products from the Lotus Group including Oyaide, Acoustic Revive, Acrolink and Sound Mechanics.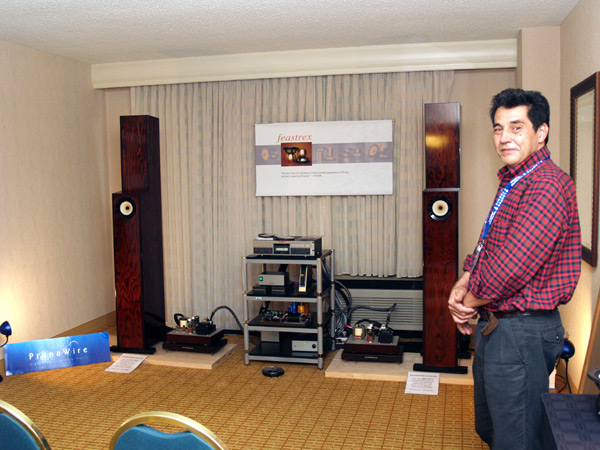 The Feastrex loudspeaker will retail for $58,000. These speakers made way more bass than anyone would ever expect upon first seeing them... they go low and sound very nice indeed!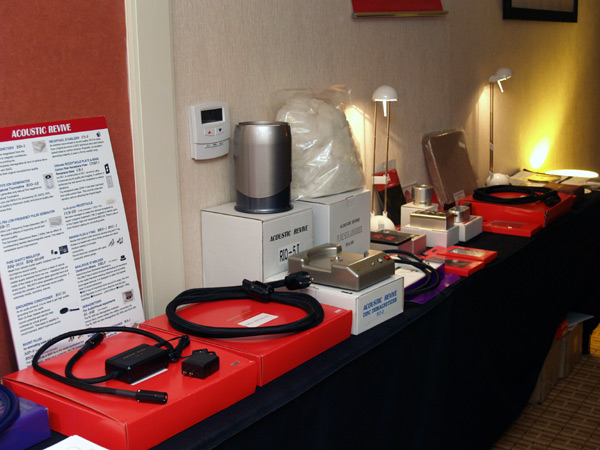 More products from the Lotus Group.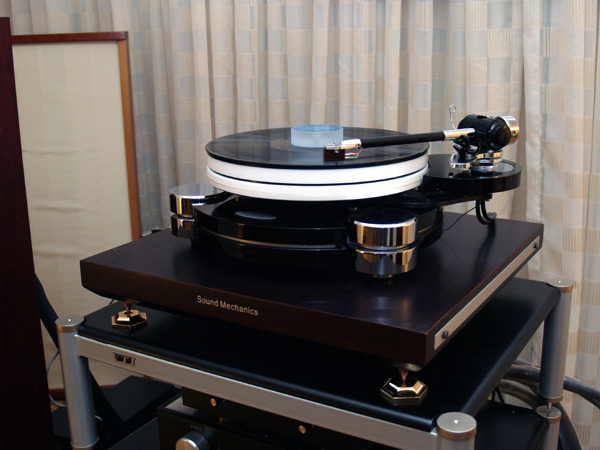 A gorgeous turntable sitting on a Sound Mechanics platform.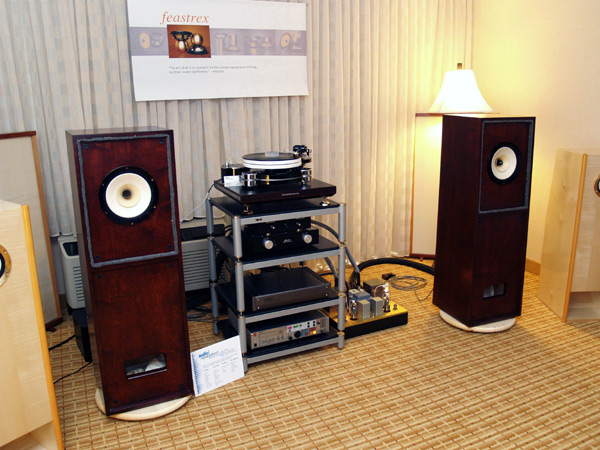 More Feastrex loudspeakers.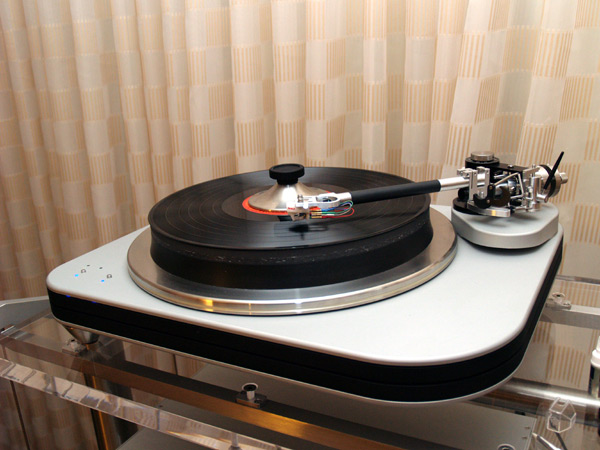 Immedia's Spiral Groove turntable.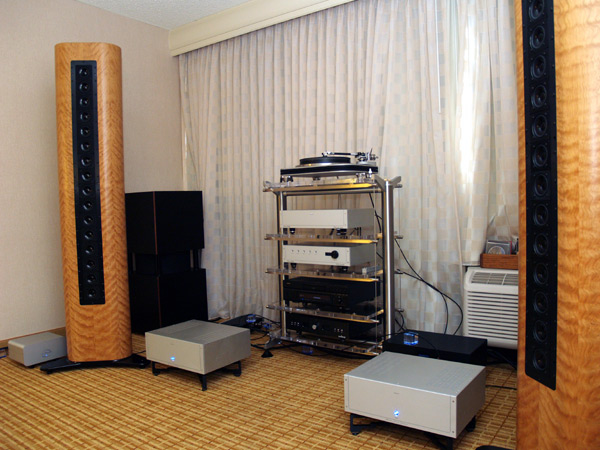 Audience loudspeakers, cables, and AC conditioning along with Silicon Arts and Concert Fidelity electronics. Another stand out room.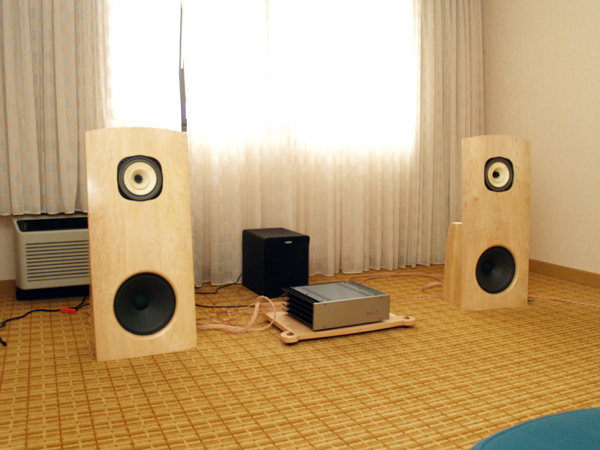 Lowther America loudspeakers with Pass Labs amplifier.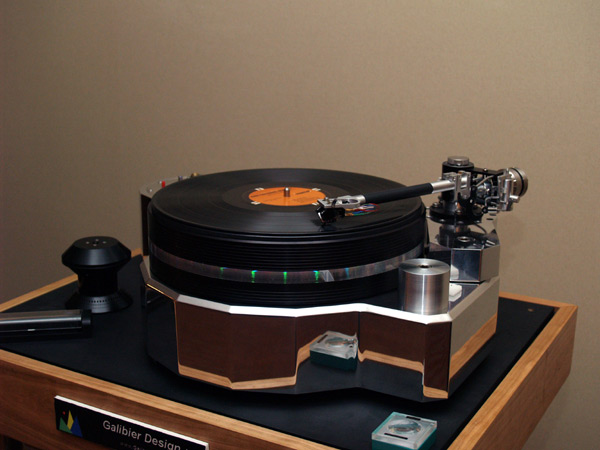 Galibier Design turntable with TriPlanar tonearm.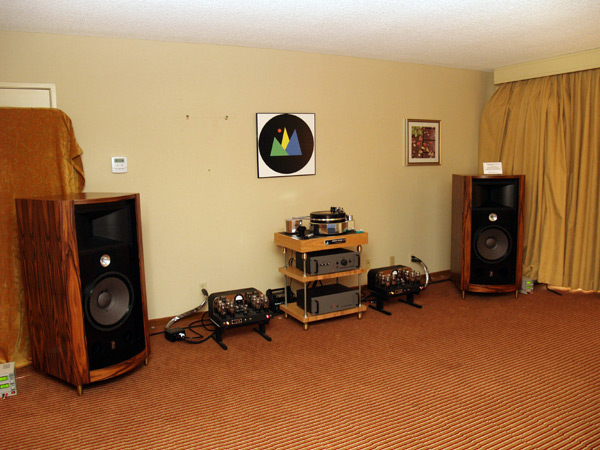 Classic Audio Reproductions loudspeakers with Galibier Design, Lee Island Audio, Atma-Sphere, and Einstein Electronics.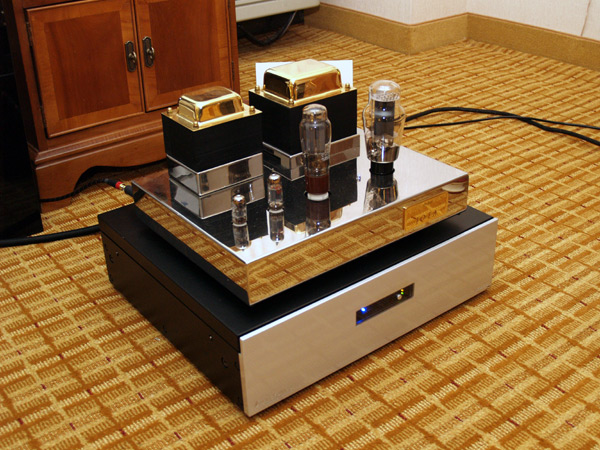 Art Audio amplifier in Laufer Teknik room sitting on the Halcyonics Silencer. Way cool as it senses vibrations and adjusts itself to eliminate potential ill-effects from such... this is active isolation at its pinnacle.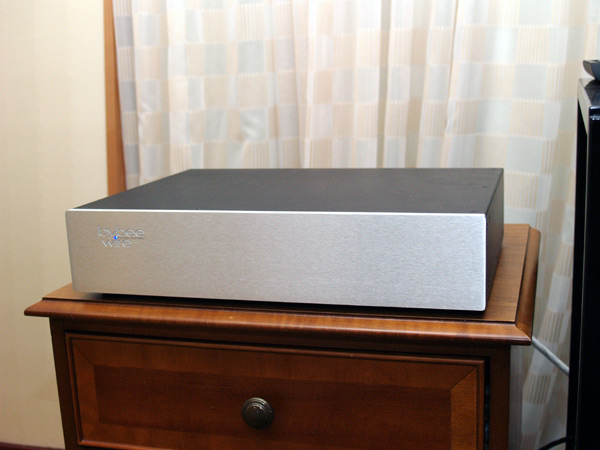 Bybee Wire AC conditioner.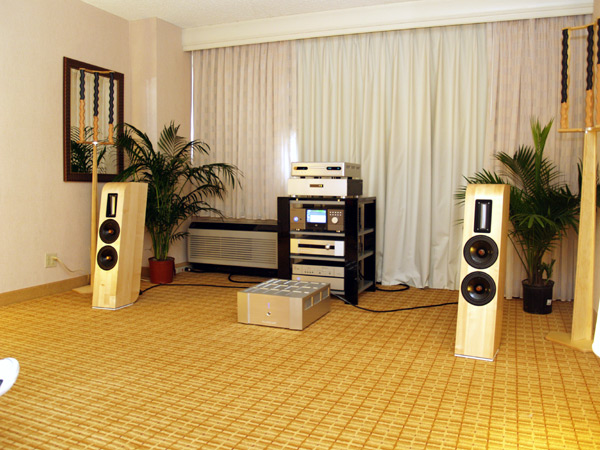 Boenicke loudspeakers with Nova Physics and Bladelius Design Group.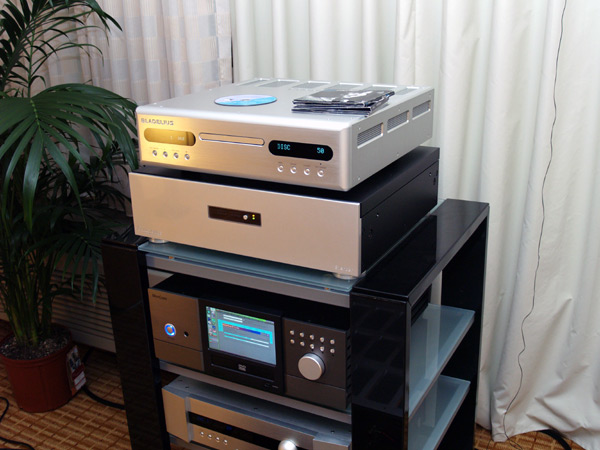 Nova Physics Memory Player with Bladelius Design Group CD player.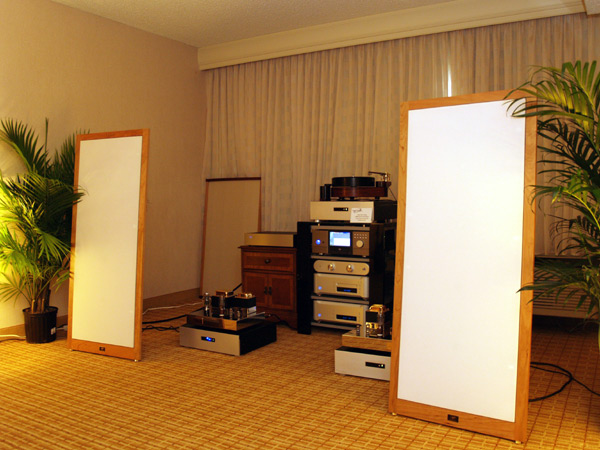 Laufer Teknik had several rooms. Podium Sound loudspeakers, Halcyonics Silencer, Nova Physics, and a Teres turntable.
More to come... like nine more pages!