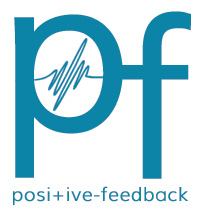 You are reading the older HTML site
Positive Feedback ISSUE
39
september/october 2008
RMAF 2008 - Part 2, Page 3
by Dave and Carol Clark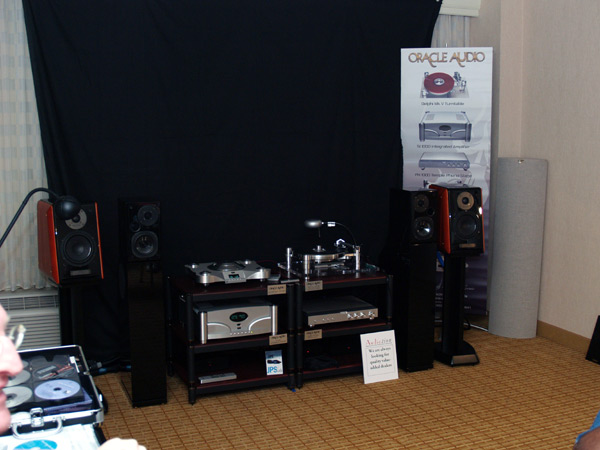 Oracle Audio along with Usher loudspeakers, and JPS Labs cables.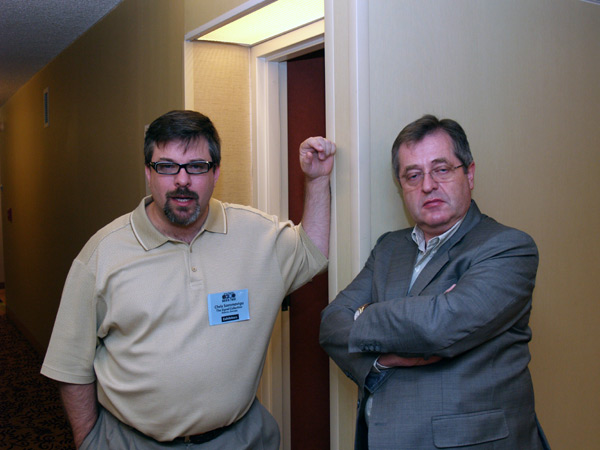 Chris Sommivigo and Holger Mueller of German Physiks loudspeakers. You may not come in without the vinyl... go Big Black Disc!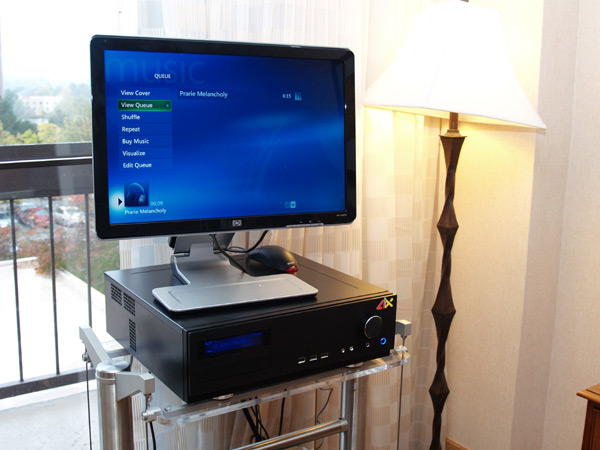 The Signal Collection room with the AIX Records music server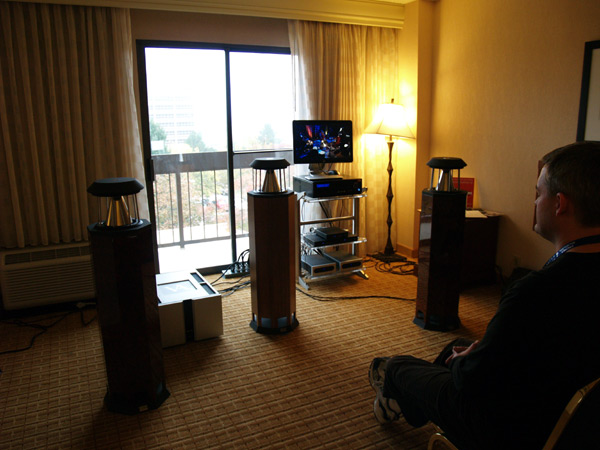 Signal Collection featured German Physiks loudspeakers and Vitus Audio electronics.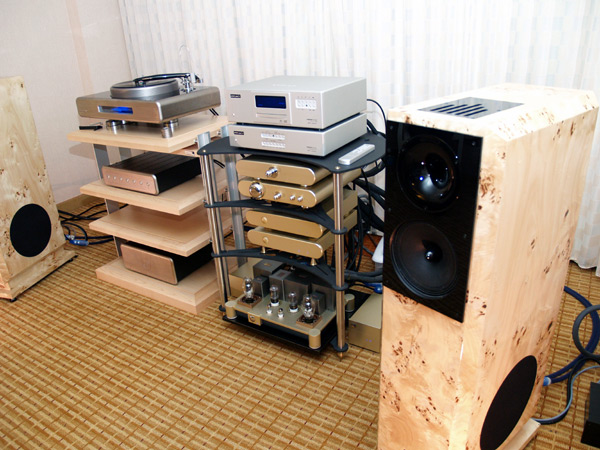 Santa Fe Audio with the Continuum Criterion/Copperhead turntable, Wavac electronics, Lansche Audio 4.1 loudspeakers. Really good sound.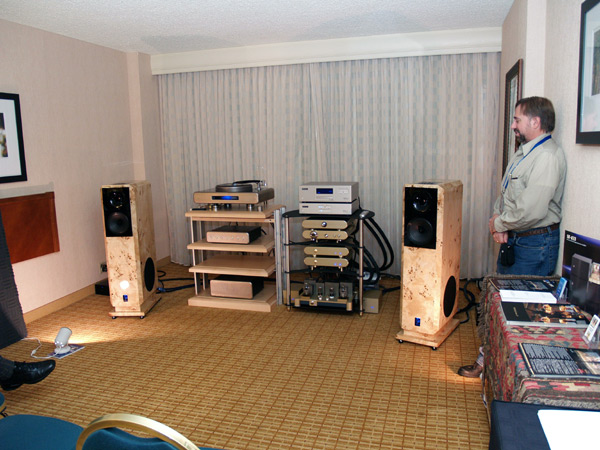 Another shot of Santa Fe Audio. They also featured EMM Labs, IsoClean, Prana Wire, Dragon, and Sistrum stands.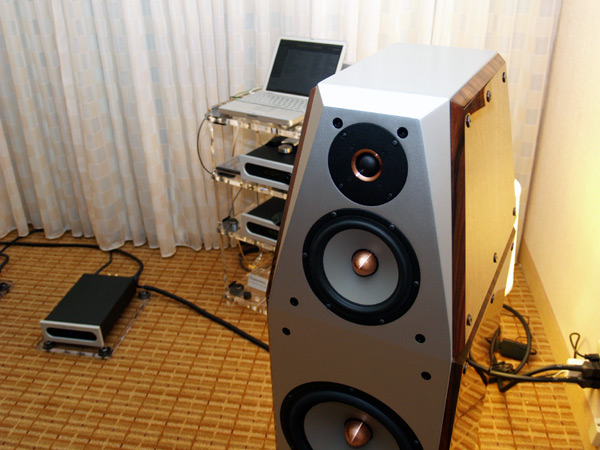 Joseph Audio RM55LE $17,999 loudspeakers powered by Bel Canto electronics.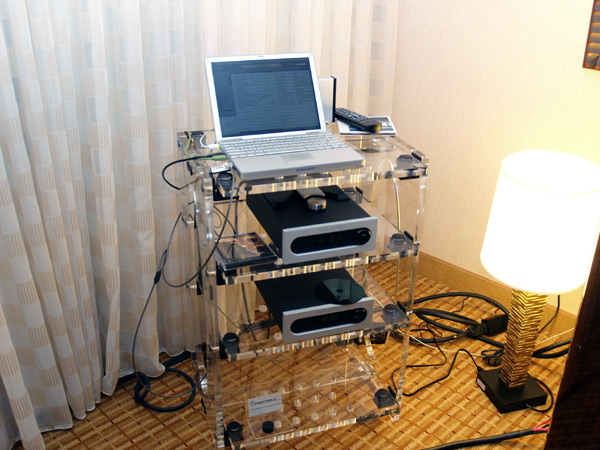 Bel Canto line of amplifiers and preamplifiers wired with Cardas cables playing via a MacBook. The stand is by Composite Products.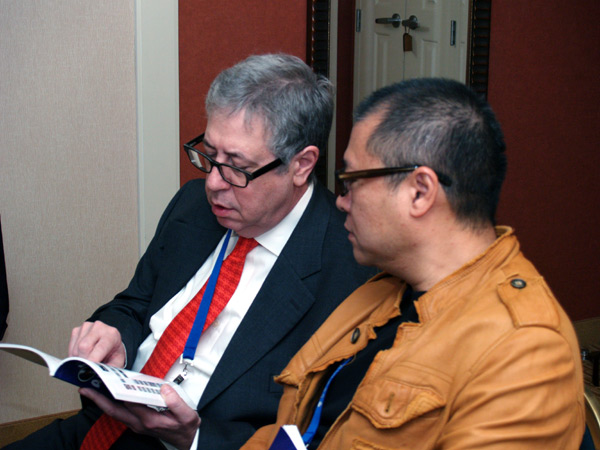 Jonathan Scull with Patrick Chu of Lominchay.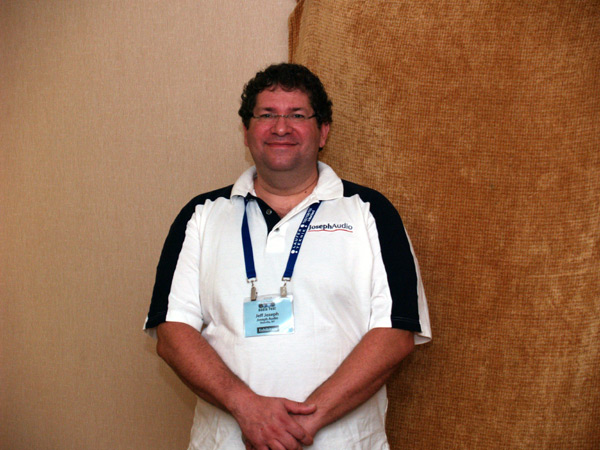 Jeff Joseph, always a friendly face at the show.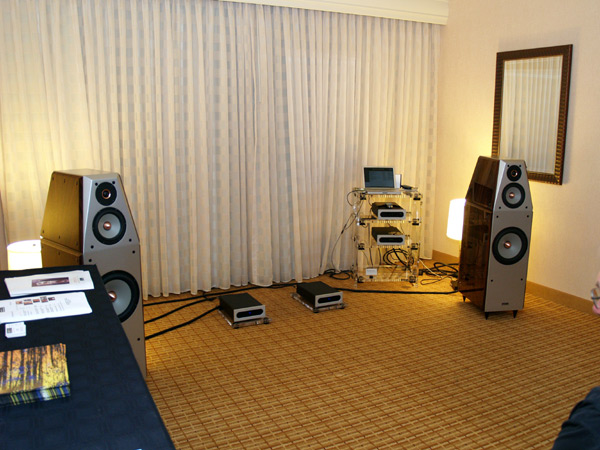 The Joseph Audio loudspeakers with Bel Canto electronics. Also very good sound!
Virtual Dynamics.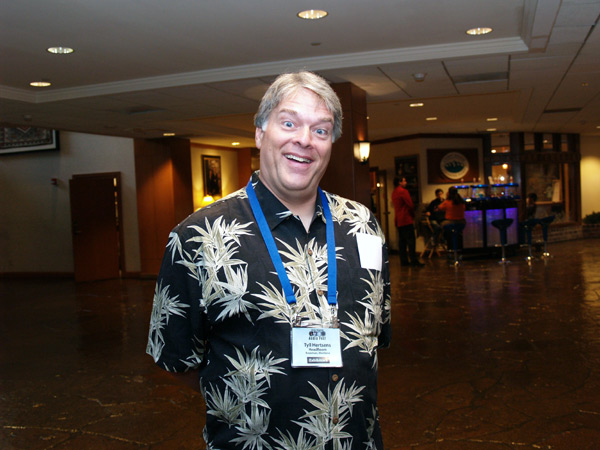 The ever affable Tyll Hertsens of Headroom.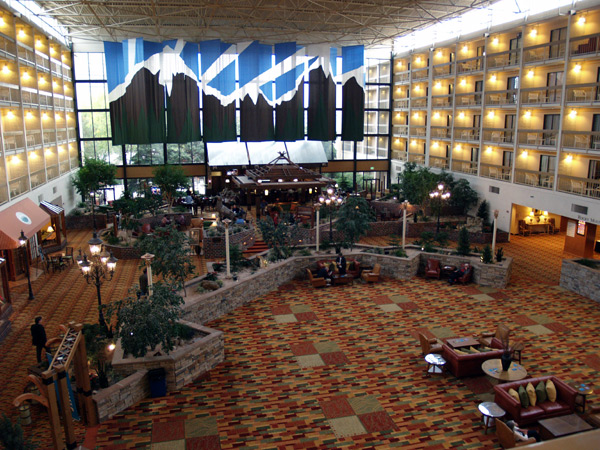 The view from the Clark's balcony. Ahh.... beer is calling us...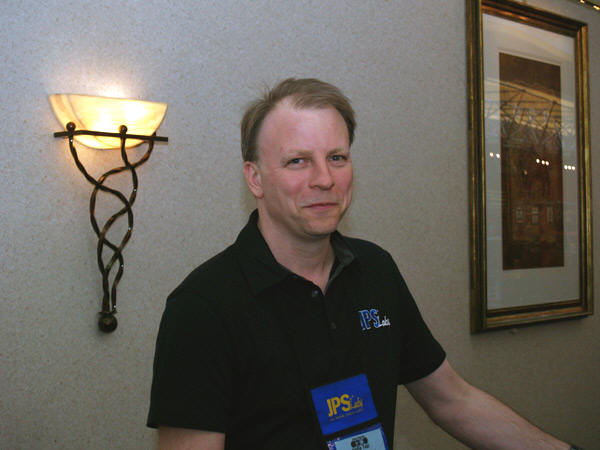 Joe Skubinski of JPS Labs.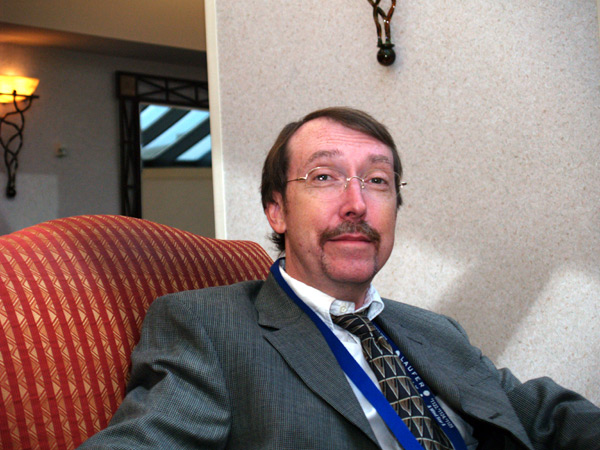 Kevin Hayes of VAC.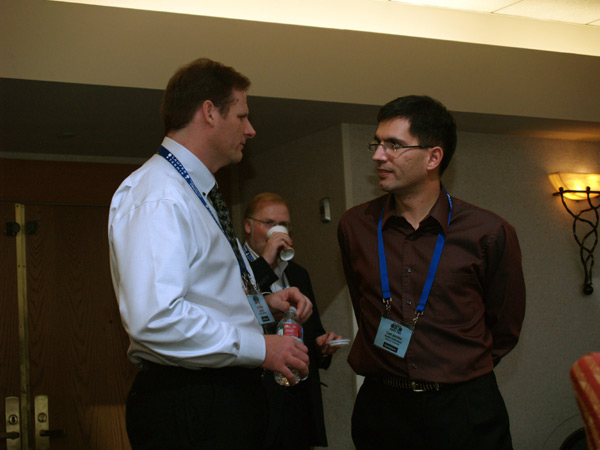 Jim White of Aesthetix and Carl Jerritts of Audio Unlimited.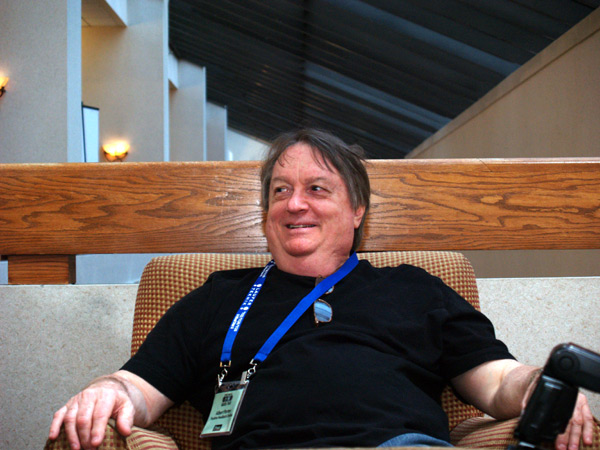 Albert Porter, always in a good mood.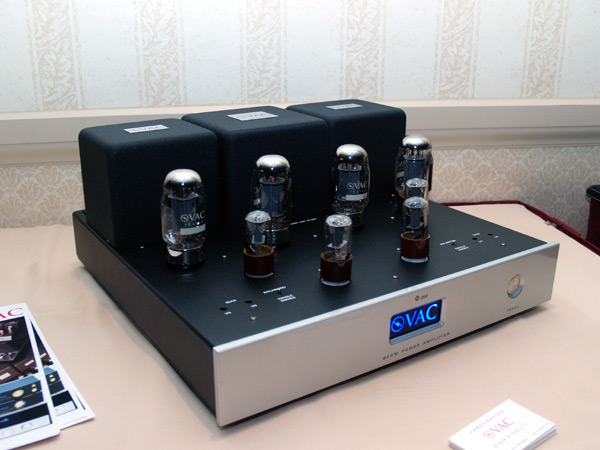 VAC Phi 200 amplifier.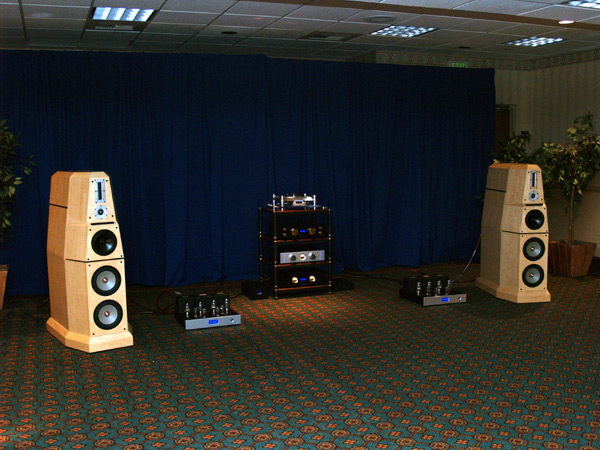 Von Schweikert VR9 SE loudspeakers powered by VAC and Cardas Cables.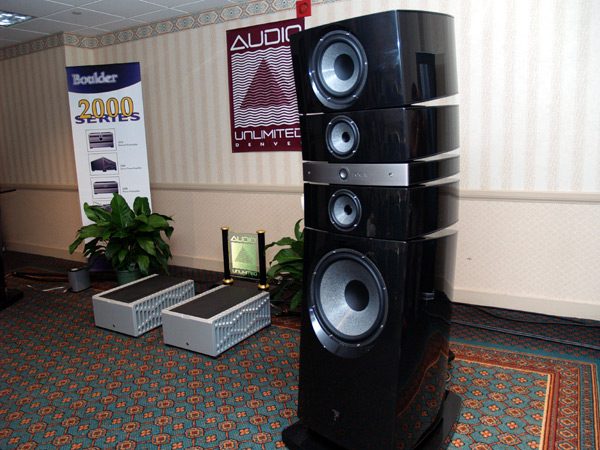 Audio Unlimited with Bolder amplifiers and the Focal/JM Lab Grande Utopia EM loudspeaker.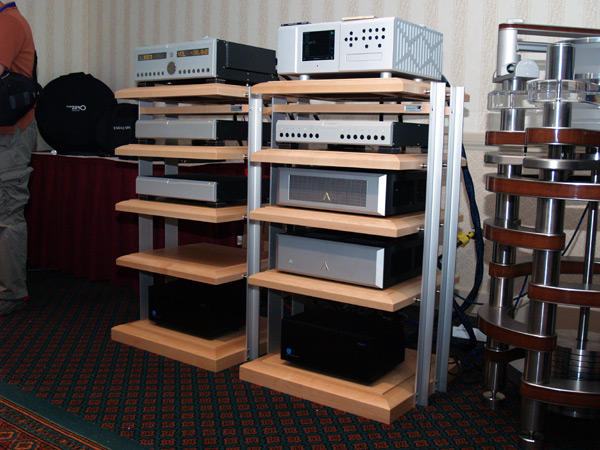 In the Audio Ulimited room Bolder electronics, Running Springs power conditioners, Clear Audio turntable and Tara Labs cables.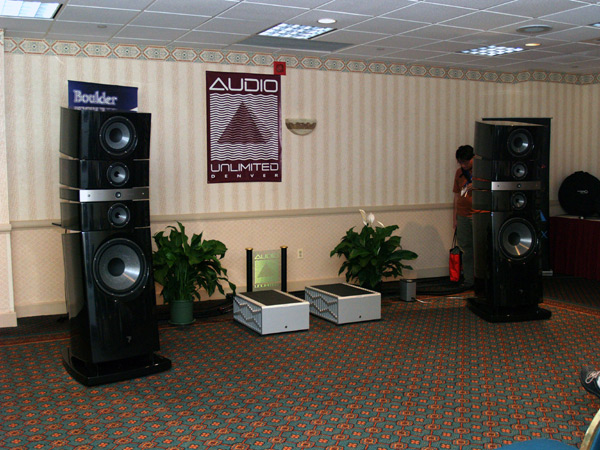 Another shot of the Audio Unlimited room.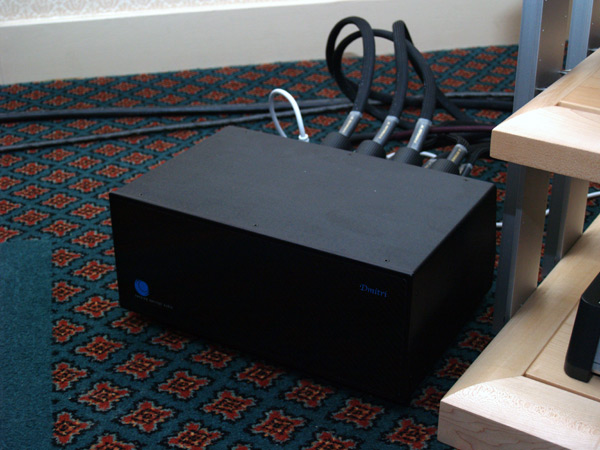 Close up of the Running Springs power conditioner.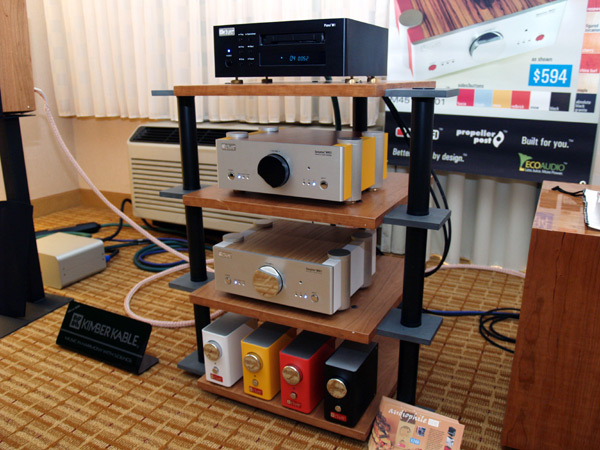 Virtue Audio Electronics. Way cool stuff for very, very little money.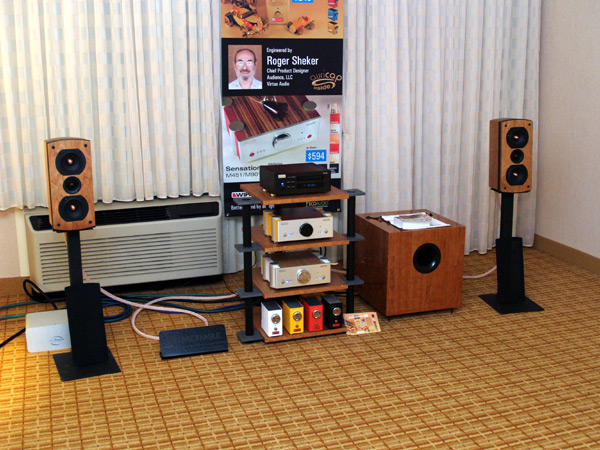 Occam Audio speaker kits. Good sound.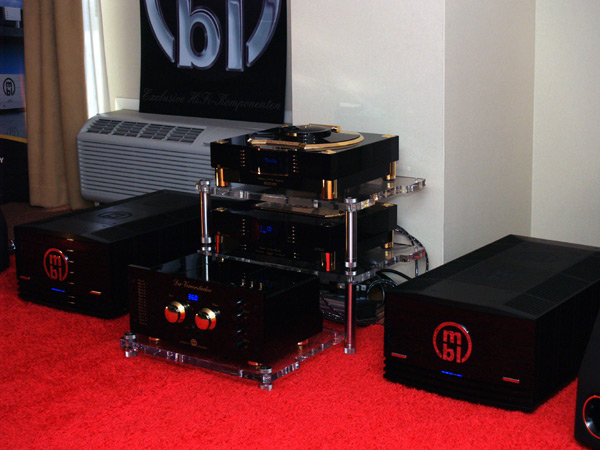 MBL of America featured a full line of products.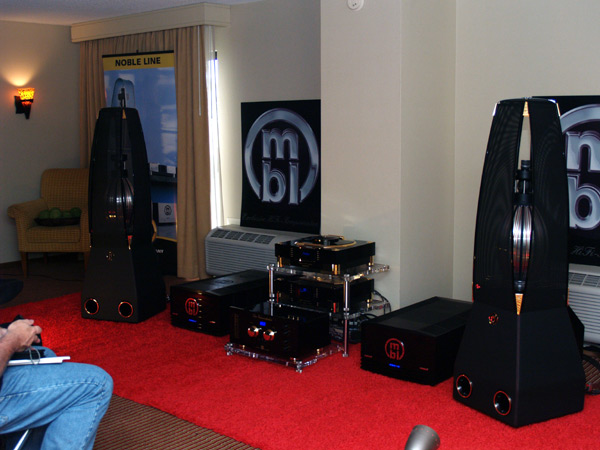 One last shot of the MBL line, always impressive.
Coming soon... Part 3