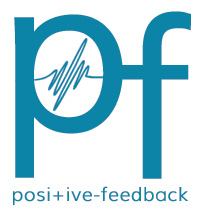 You are reading the older HTML site
Positive Feedback ISSUE
39
september/october 2008
RMAF 2008 - Part 3, page 2
by Dave and Carol Clark
Audiophile Systems with Burmester.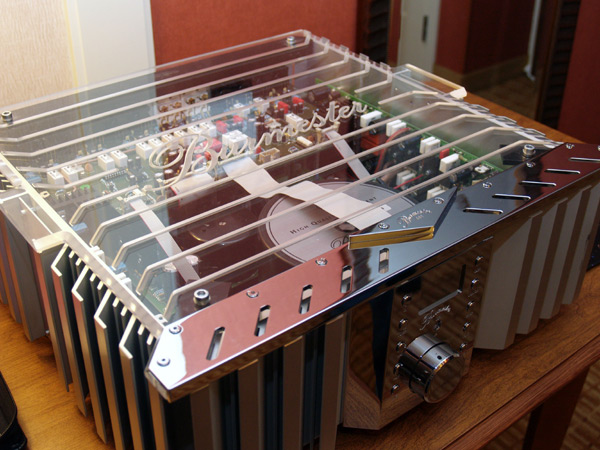 Burmester amplifier. Audio jewelry times 11.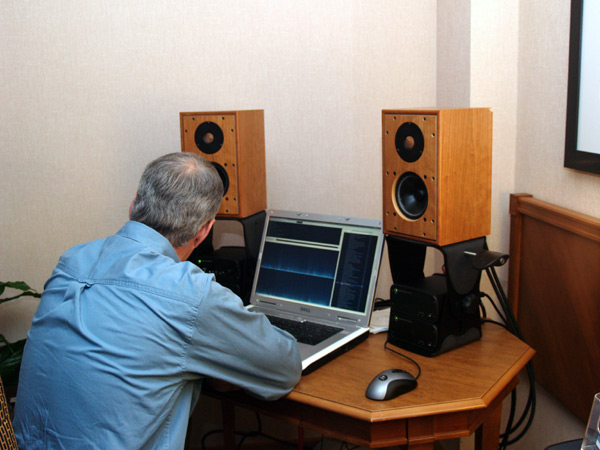 From HeadRoom, the Audiophile's Desktop. The Room featured Denon headphones.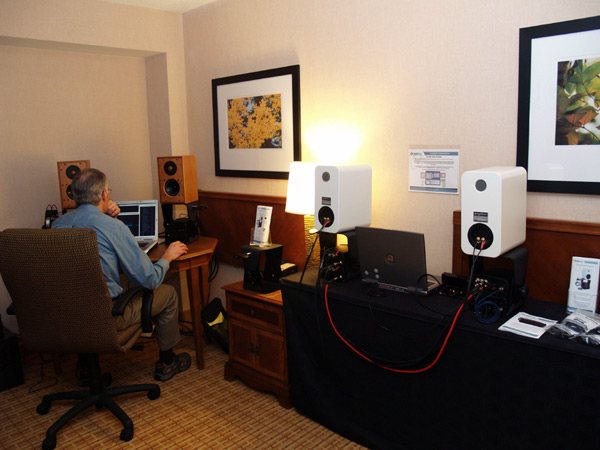 HeadRoom Audiophile Desktop from front and back.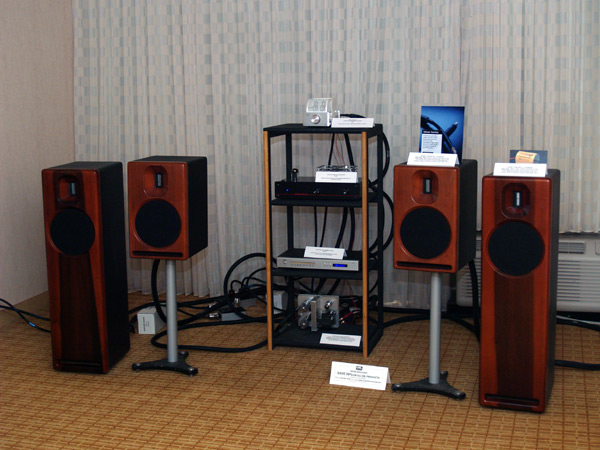 Cable Research Labs with Sonist loudspeakers.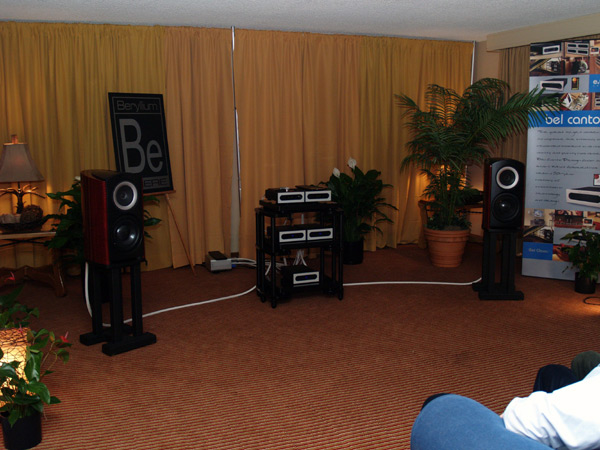 TAD/Pioneer and Bel Canto Design.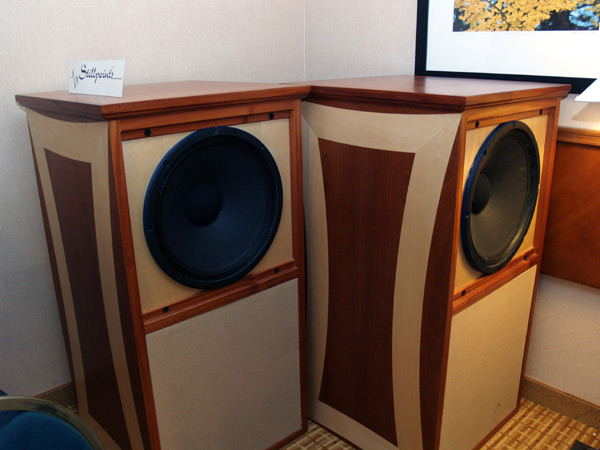 Musical Interpretations from Minnesota loudspeakers.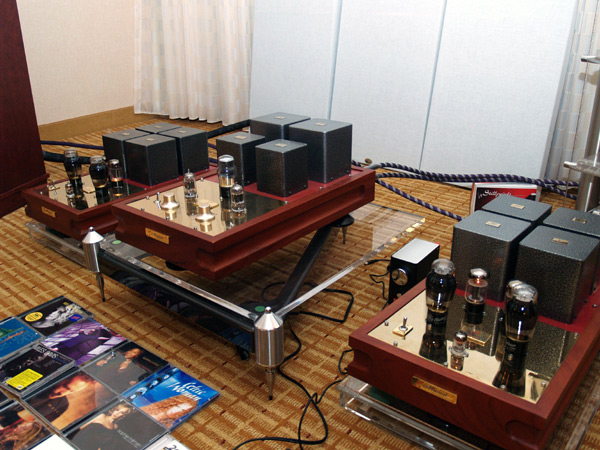 Musical Interpretations electronics, all very reasonably priced. Also featured in the room are Harmonic Technology cables.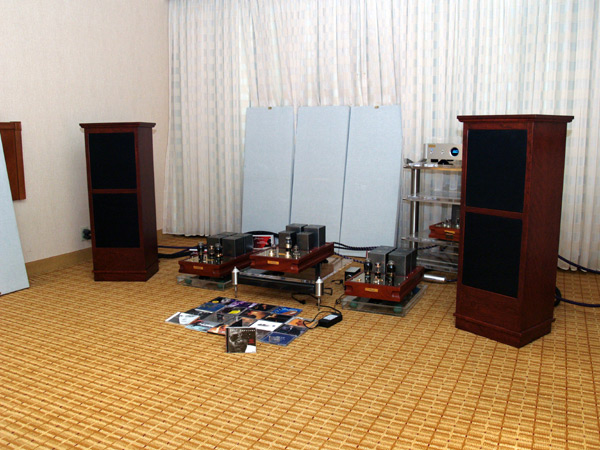 The Musical Interpretations system is still in the works, it will be available in six to eight months. The entire system will be priced under $10,000.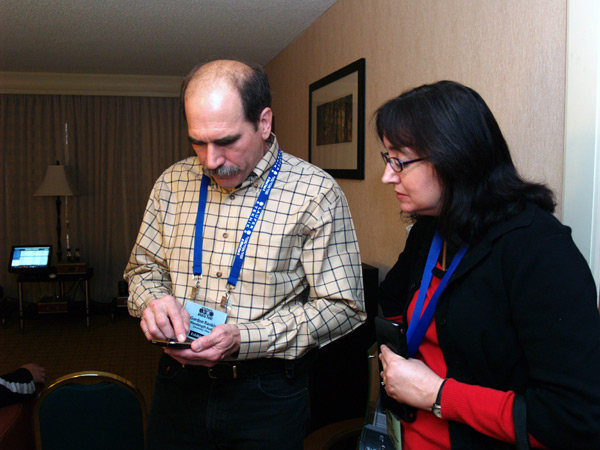 Gordon Rankin with Carol.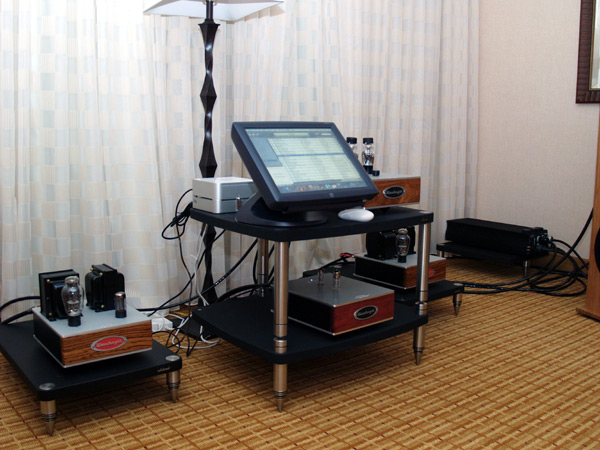 Wavelength Audio amplifiers and USB DACs... always good sound in Gordon's room.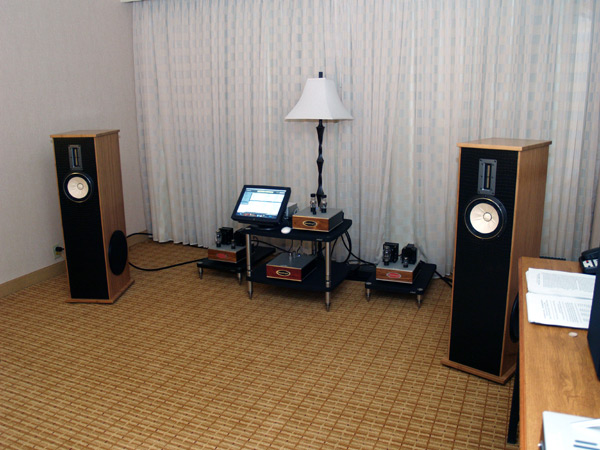 Wavelength with Vaughn loudspeakers and Nirvana Audio cables and power cords.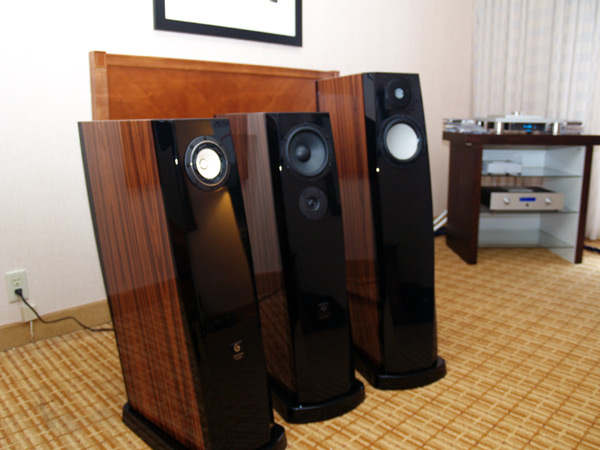 Nawrocka Distribution with the Gemme Audio loudspeakers. On the far right is the new Katana.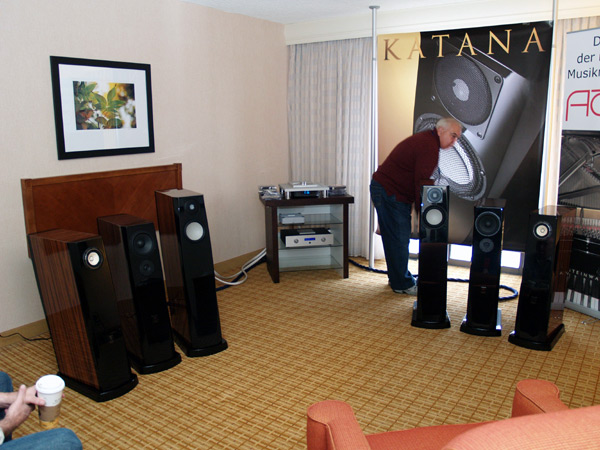 Nawrocka Distribution also featured Ypsilon Electronics and Aaron.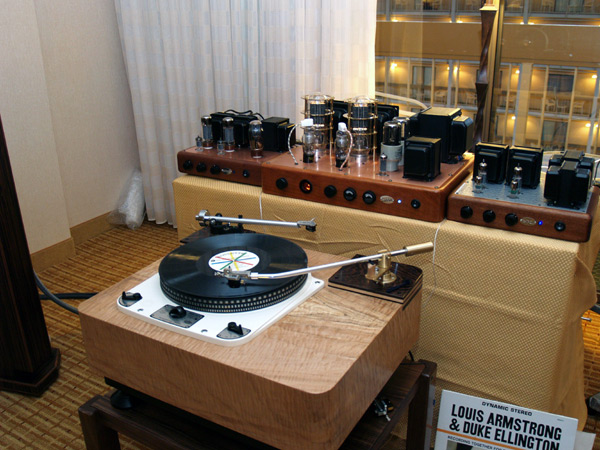 Robyatt Audio with the Woodsong Custom turntable plinth and electronics by Tektron Italia.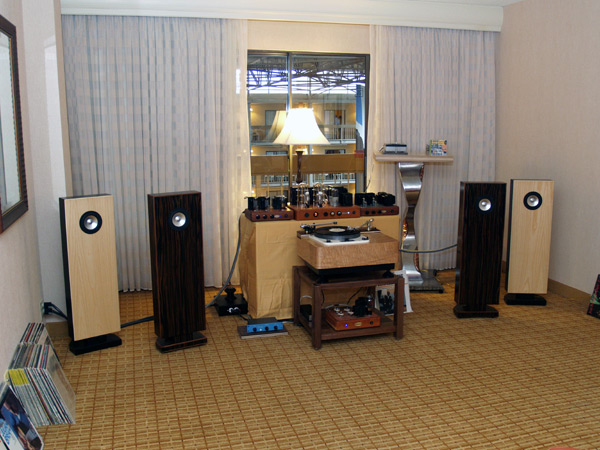 The Ridge loudspeakers in the Royatt Audio room. Also featured in the room were Sound Mechanics cables, and 47 Labs CD transport.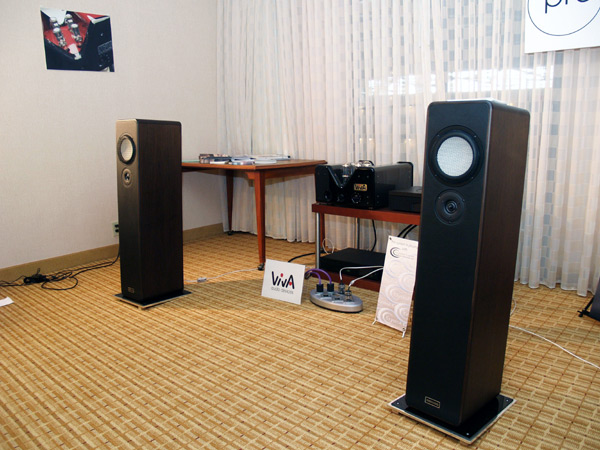 Profundo Audio with Trenner & Friedl loudspeakers and Viva electronics.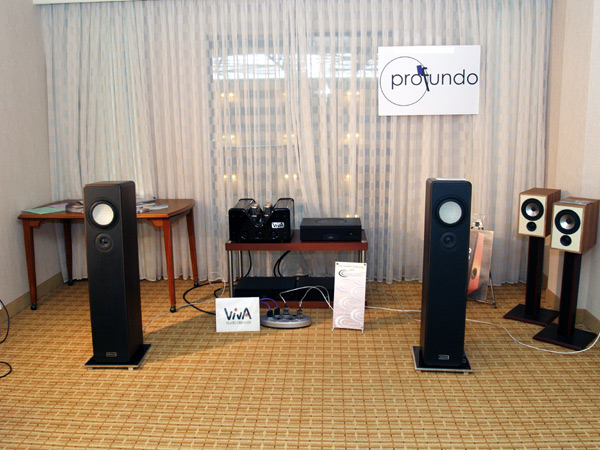 The Profundo room featured Crystal Cable and MA Recordings.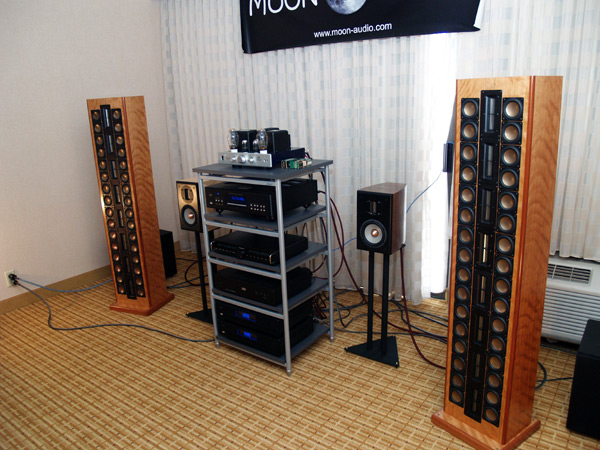 Moon Audio had 2 systems featuring the Cary Audio CD 306 Pro, Logitech/SlimDevices Transporter digital media router and Selah Audio loudspeakers. On the outside the Symmetrica Line Array, and inside the S6 monitors.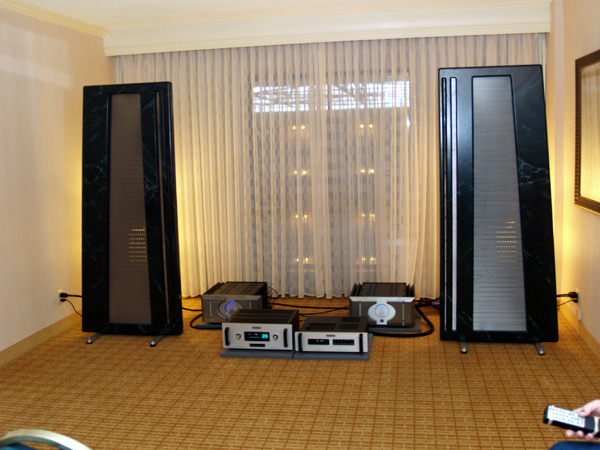 True Sound Works featured Apogee Acoustics loudspeakers.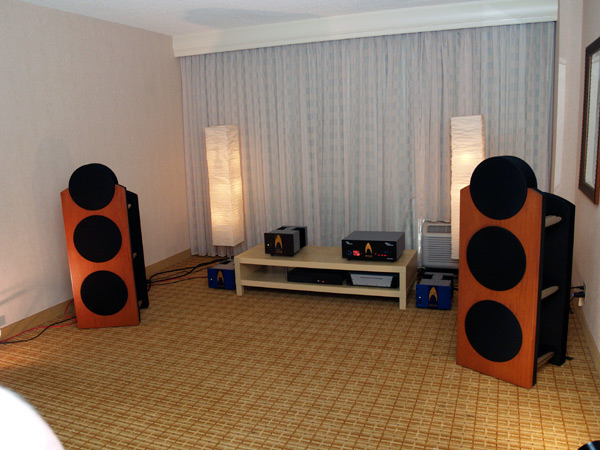 Emerald Physics CS1 Reference loudspeakers, world debut.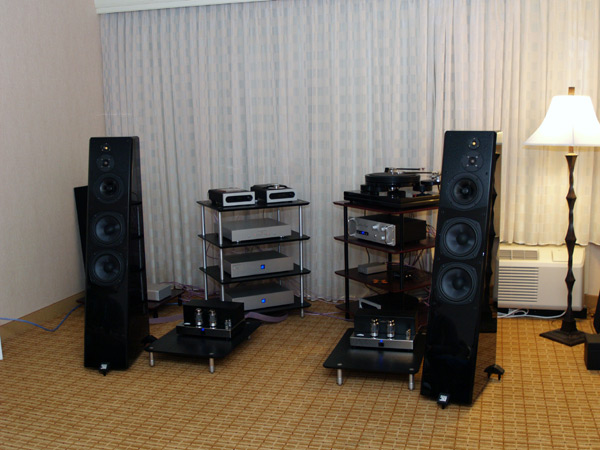 Heirloom Audio Ltd with Bel Canto, Lyra/Nottingham, Nordost/Quantum, Quicksilver, and Reference 3A.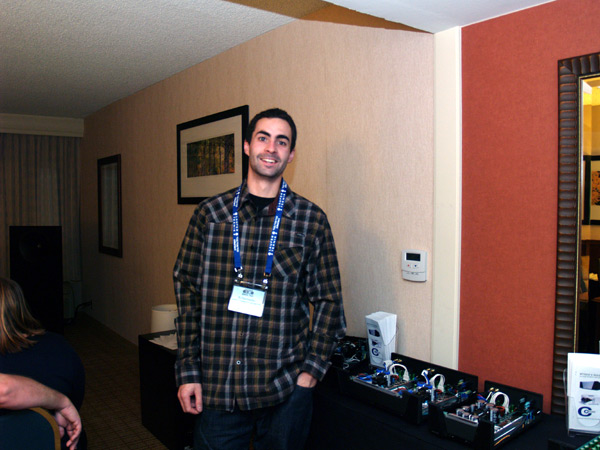 EJ Sarmento of Wyred 4 Sound.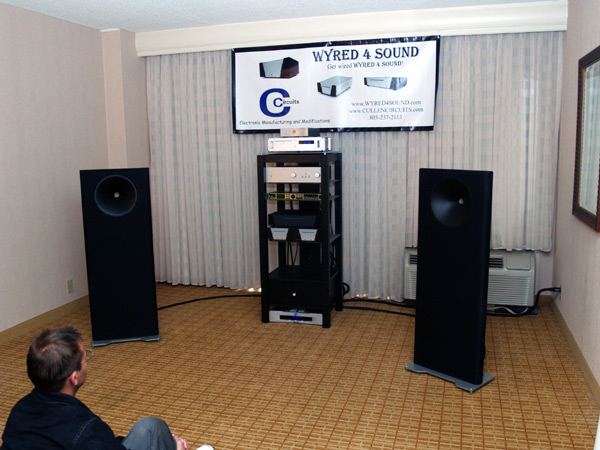 Wyred 4 Sound electronics. Also in the room Cullen Circuits.