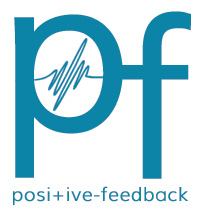 You are reading the older HTML site
Positive Feedback ISSUE
39
september/october 2008
RMAF 2008 - Part 3, page 3
by Dave and Carol Clark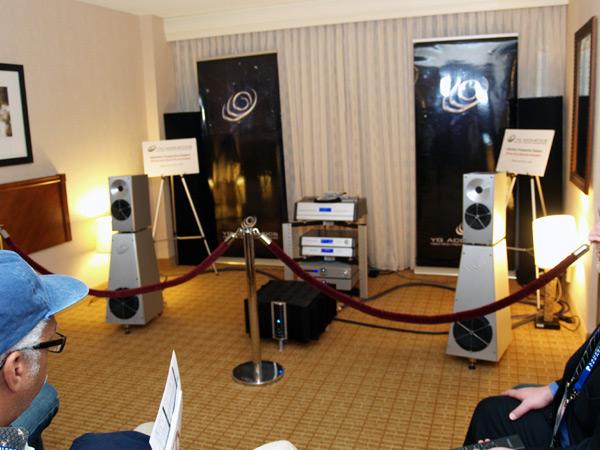 YG Acoustics Kipod loudspeakers.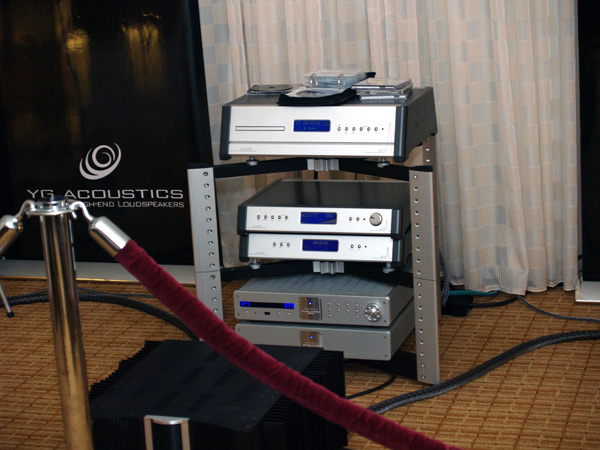 dCS electronics and Krell Evolution products in the YG Acoustics room.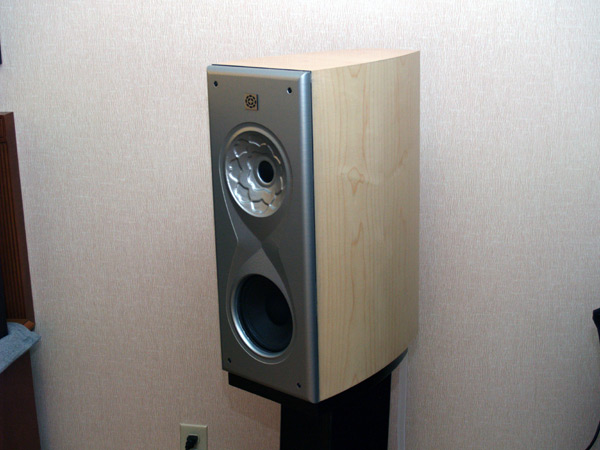 The Gingko Audio Clara Vu 88 Monitor loudspeakers. $3995 a pair, stands are extra.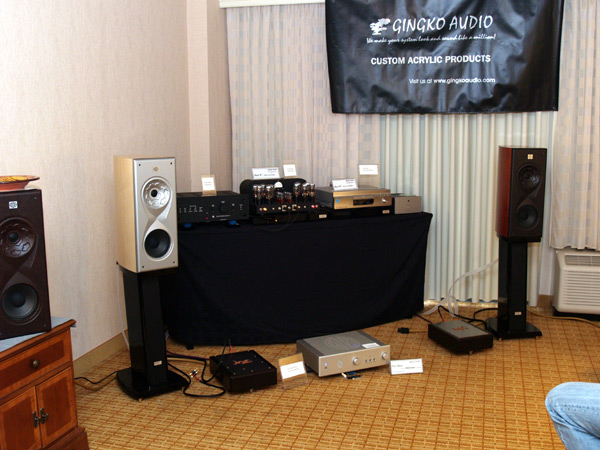 Gingko Audio with their line of isolation platforms and Atmasphere preamplifier, Modwright modded Sony 9100 ES SACD player, Red Dragon Leviathan amplifiers, and Vovox cables.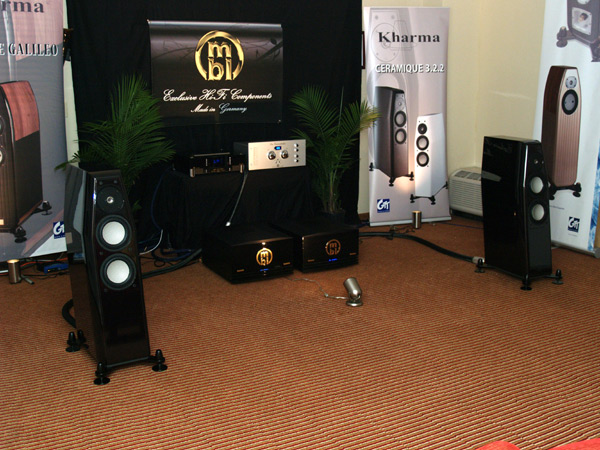 GTT Audio with Kharma Ceramique 3.2.2 loudspeakers retail $32,500. Mbl amplifiers.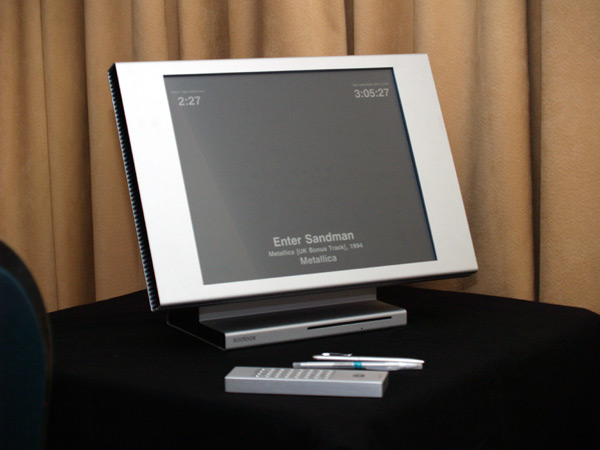 Finally! Someone playing good music!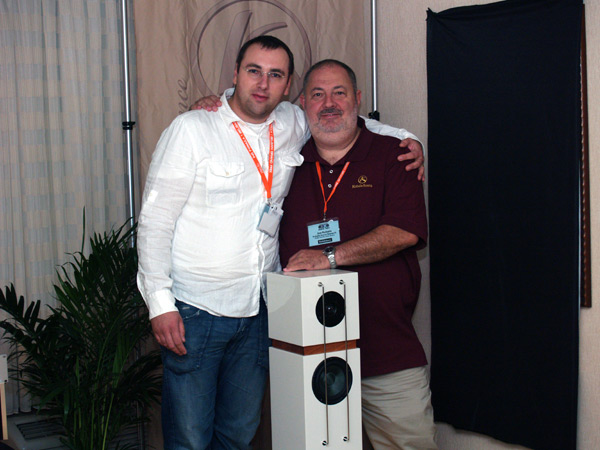 Mario Dolinar of Audio Epilog and Joe Kubala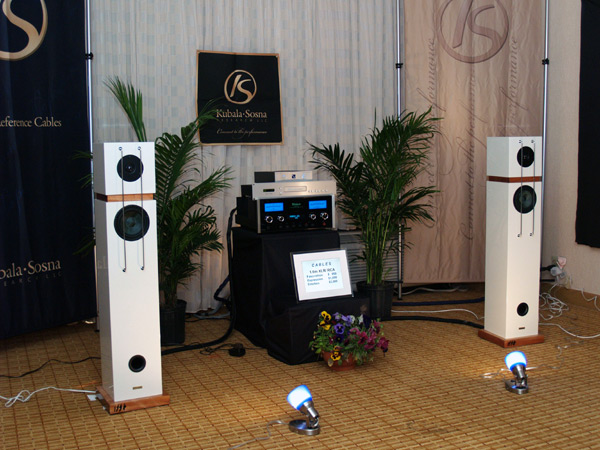 The Kubala Sosna room featured a system that retails for $11,200 total. It features the Audio Epilog Issa loudspeakers from Croatia ($2500), a McIntosh A6600 integrated amplifier ($6000), a Bryston BDC-1 CD player ($2700). The total cost of the cables ranged from $3176 to $9499 depending on whether you chose Fascination, Expression, or Emotion. This was a fantastic sounding room and well under $10k!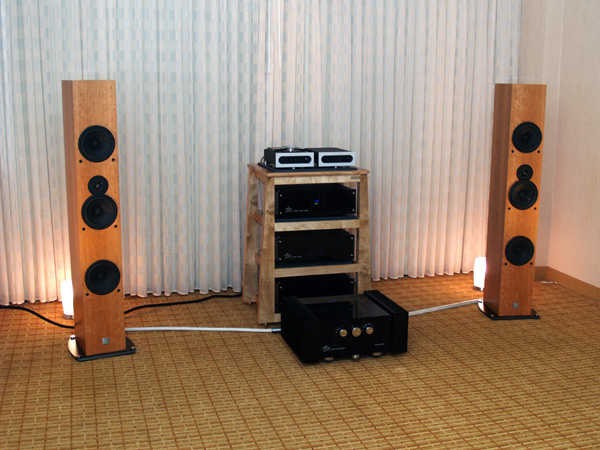 Half Note Audio had a great sounding room as always. This system featured Xavian loudspeakers, Argento cables, Bel Canto as a source, ASR electronics, and Epiphany racks.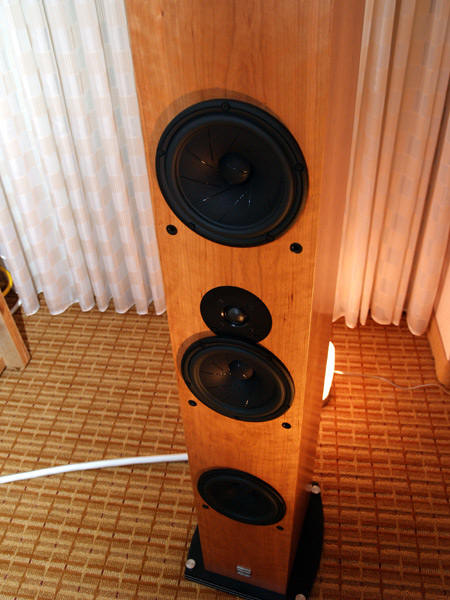 The Xavian loudspeakers.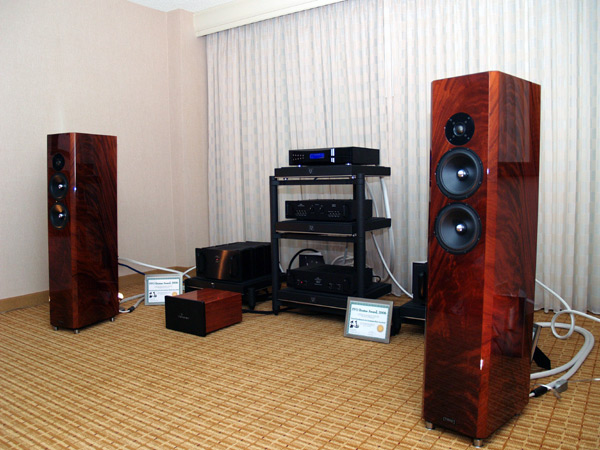 Matrx Systems with Tidal Audio loudspeakers, Lamm Industries, dCS digital components, Critical Mass stands, and Argento cables.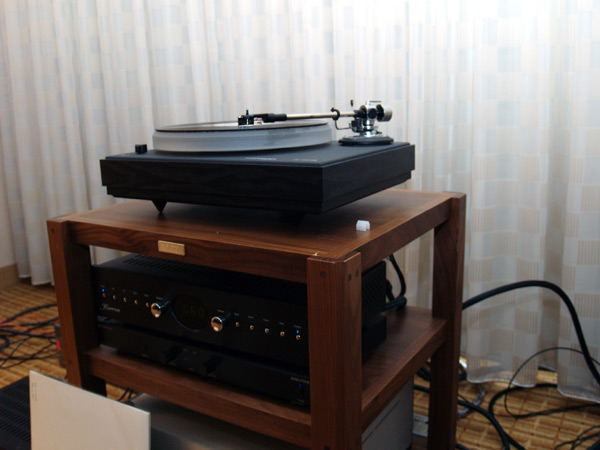 Acoustic Sounds with the Thorens TD160 HD turntable with AQVOX electronics.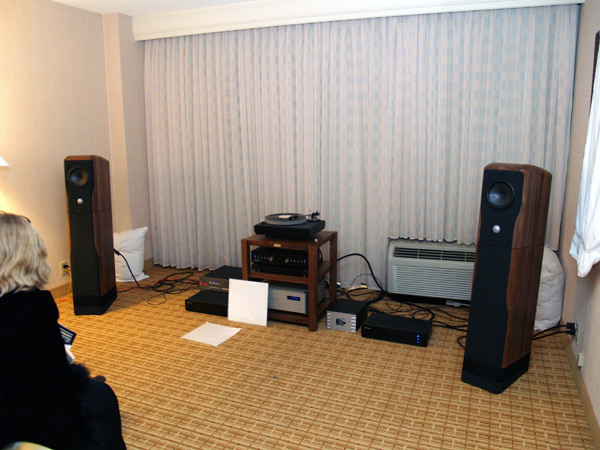 The entire system in the Acoustic Sounds room featured the new Chario Academy Soverign loudspeakers along with a Thorens turntable, Koetsu cartridges, and AQVOX electronics.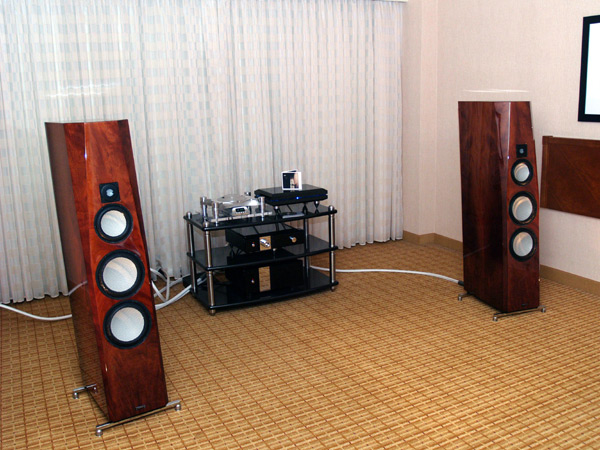 Half Note Audio with Tidal loudspeakers and electronics wired with Argento Cables and Stylos DA convertor and an Oracle transport. The stand is by Audio Stone.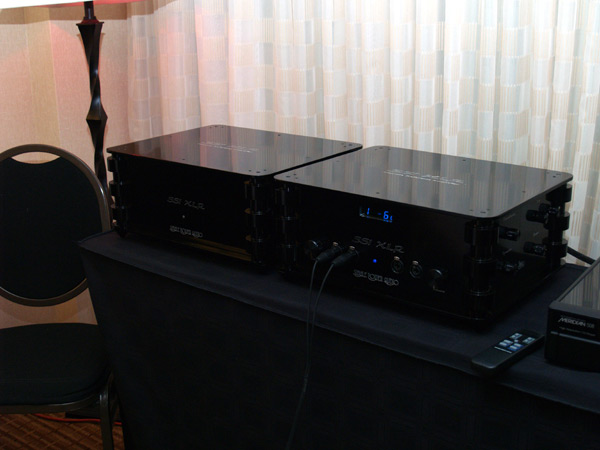 Singlepower Audio showed a gaggle of headphone amplifiers.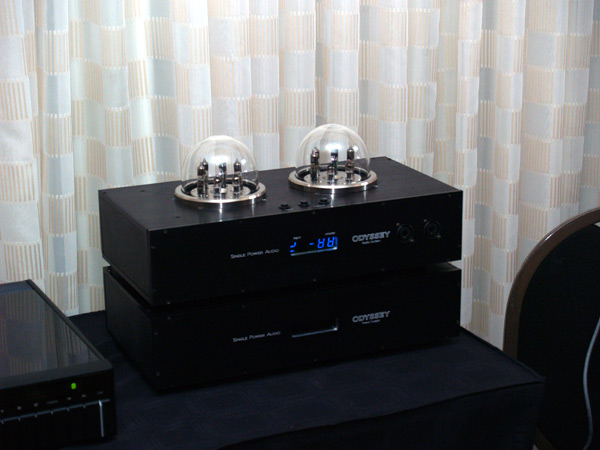 Another shot of Singlepower products.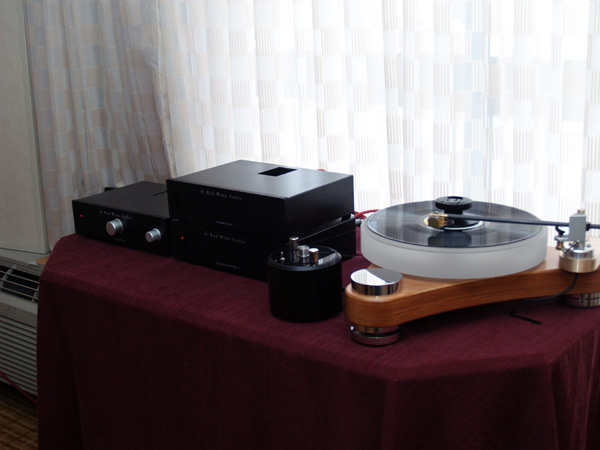 Red Wine Audio with a Scheu Analog turntable.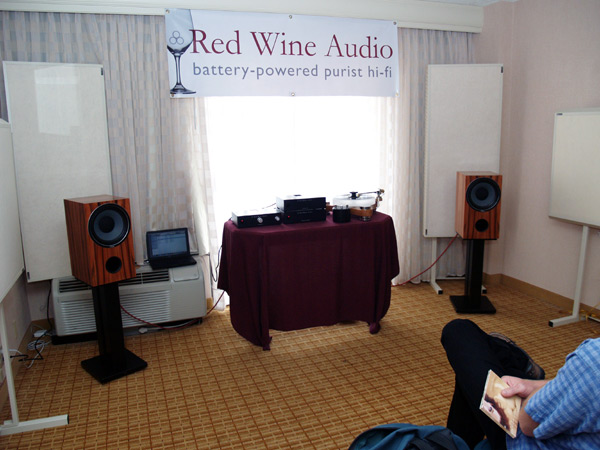 There was a notice on the door of the Red Wine Audio room that read: All equipment in this room is off the grid running on high current SLA battery power. They featured WLM loudspeakers, Hudson Audio imports, and Real Traps.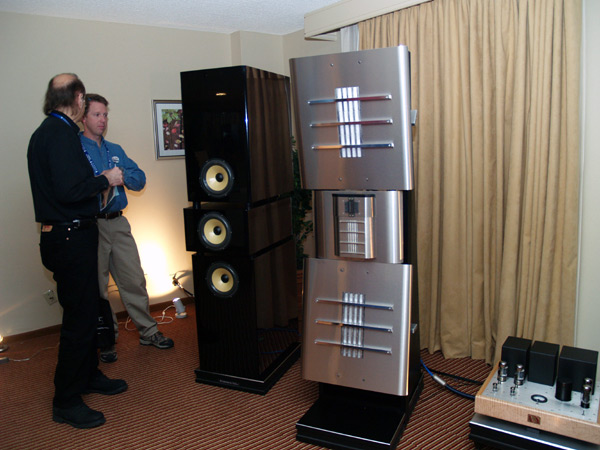 Symposium Panorama loudspeakers in their final state.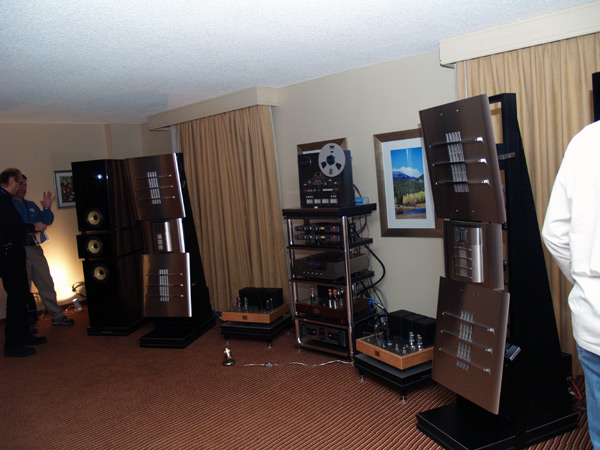 Symposium Acoustics and Emotive Audio Epifania preamplifier and Vita monoblock amplifiers.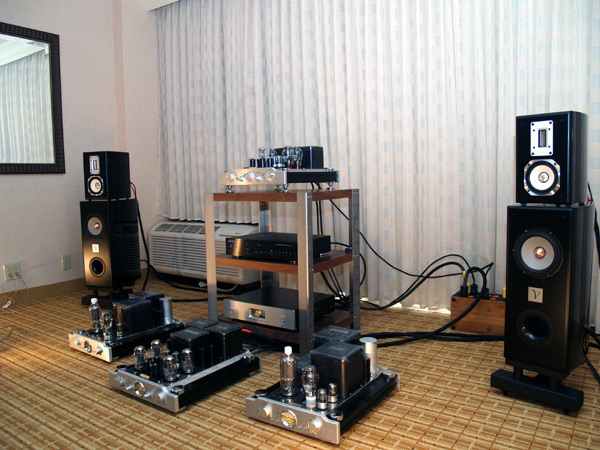 Audio Space electronics with Von Schweikert loudspeakers.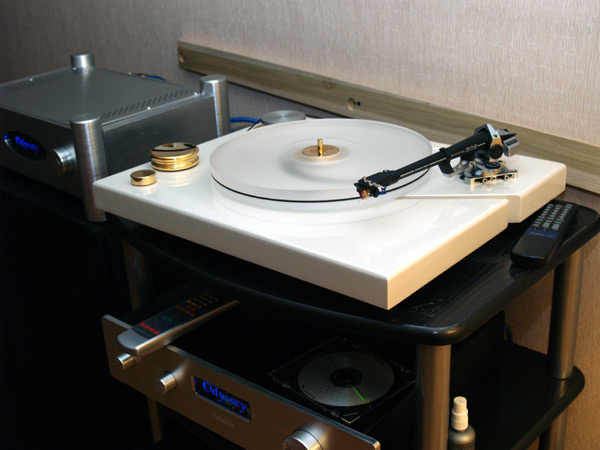 Odyssey Audio showed a beautiful turntable.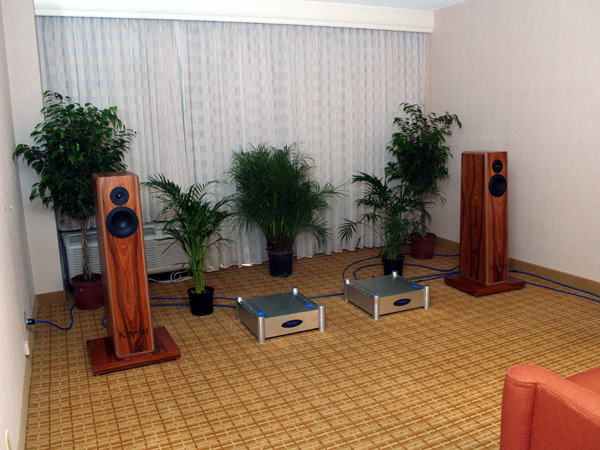 Odyssey Audio Kismet loudspeakers and electronics.
And still more to come...