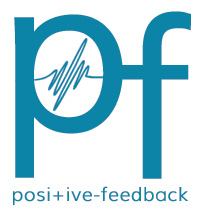 You are reading the older HTML site
Positive Feedback ISSUE
39
september/october 2008
My Top Ten Rooms of Attainable Audio at the RMAF – in No Particular Order and for No Particular Reason
by John Zurek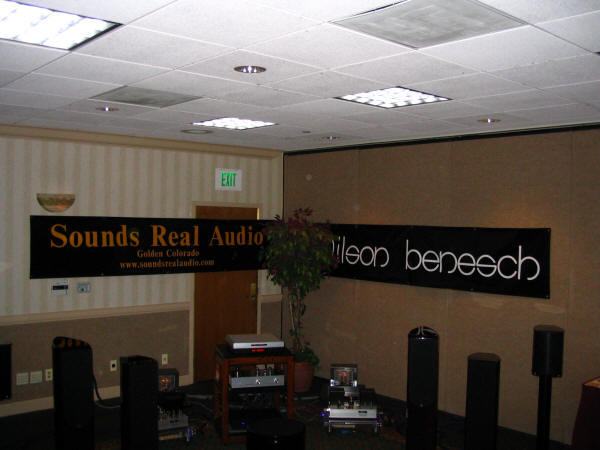 DeHavilland Electronics with Wilson Benesch speakers. The room we revisited the most. Sound to die for.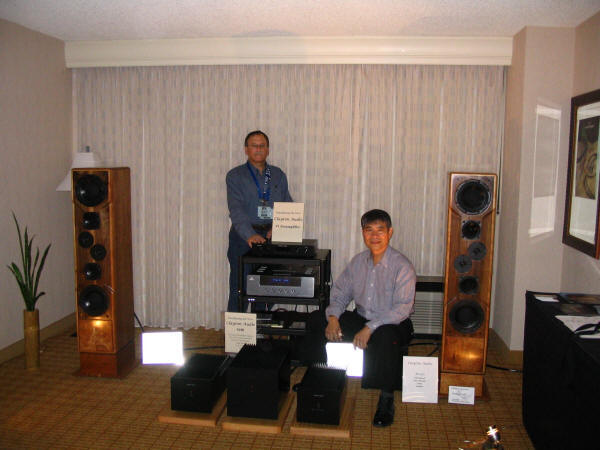 Wilson Shen (designer of Clayton Amplifiers) and Terry Rossen; Clayton Amps and Daedalus speakers. My favorite solid-state amps hands down.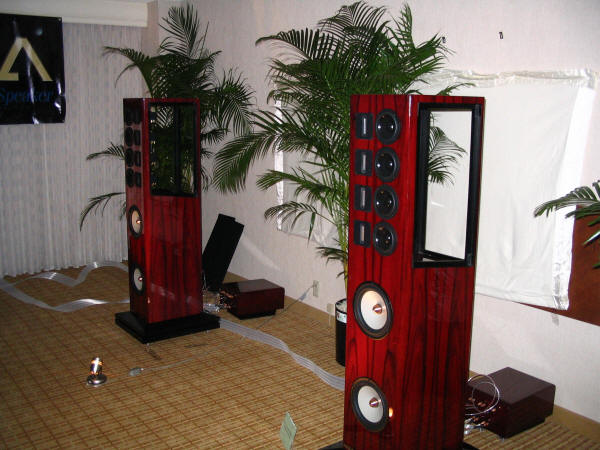 Nola Speakers (with Audio Research electronics). Pushing the expensive envelope for this grouping. I want them.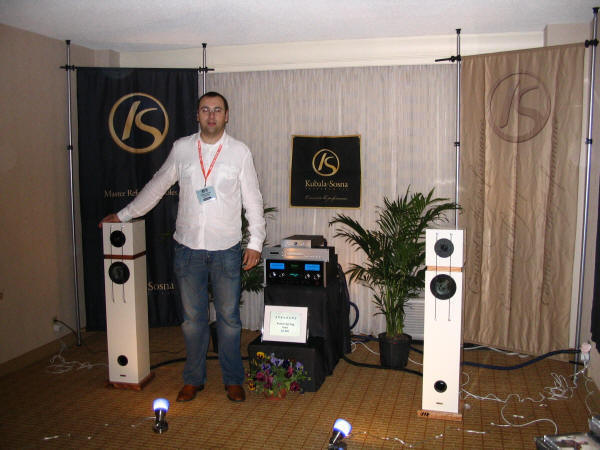 Mario Dolinar with the ISSA speaker from Croatia. At $2500, unbeatable. Nice visual design too!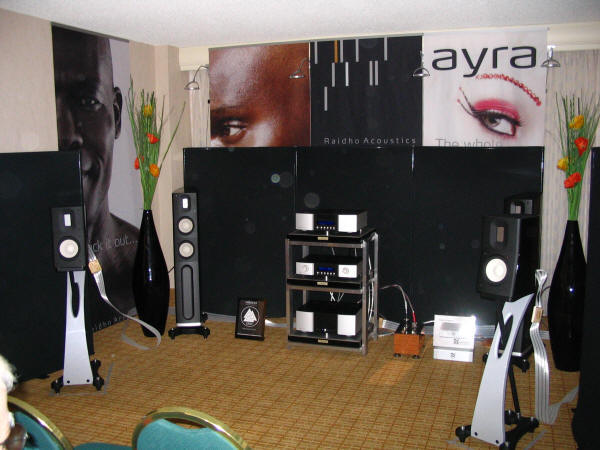 I lusted after Per Bendiksen's Raidho speakers. Seductive!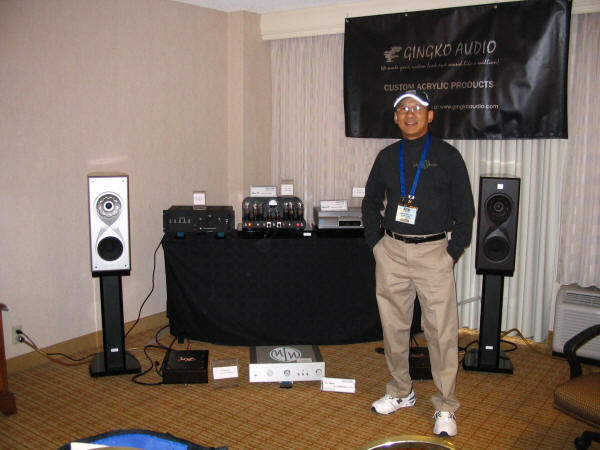 Vinh Vu always has something up his sleeve! His "88" speakers were a just a joy to listen to, and very reasonably priced.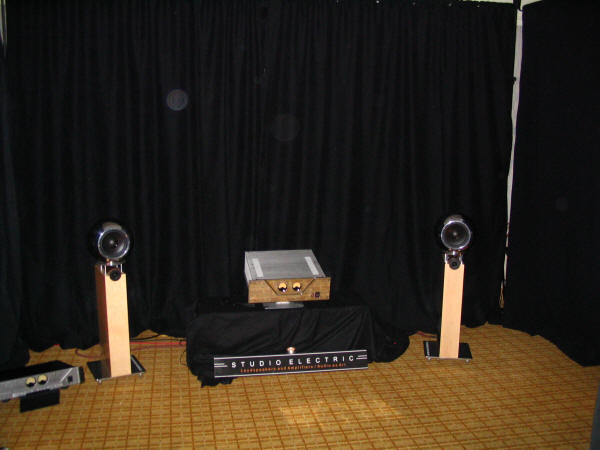 David Macpherson's Studio Electric speakers with Rory Rall's Benchmark products had me going back to this room several times. The combination was extraordinary.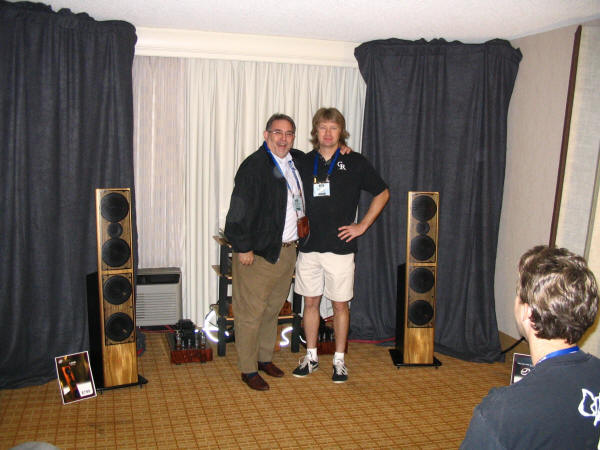 Mark Shifter and Danny Ritchie. With Dodd amps you can't beat their Xstatix speaker at $799!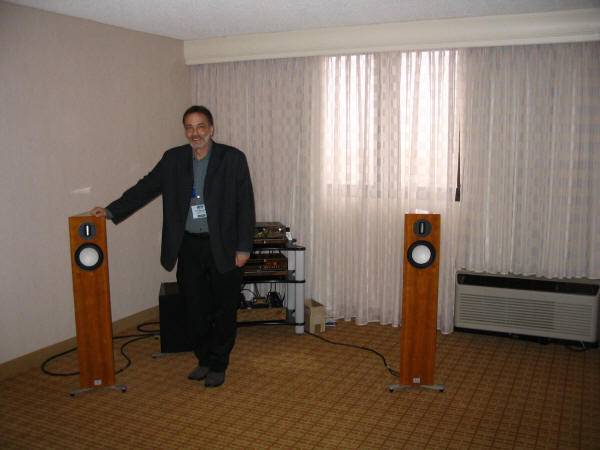 Dan Mienwald's room featured E.A.R. electronics and Marten speakers. Dan achieves a consistently great sound under harsh conditions.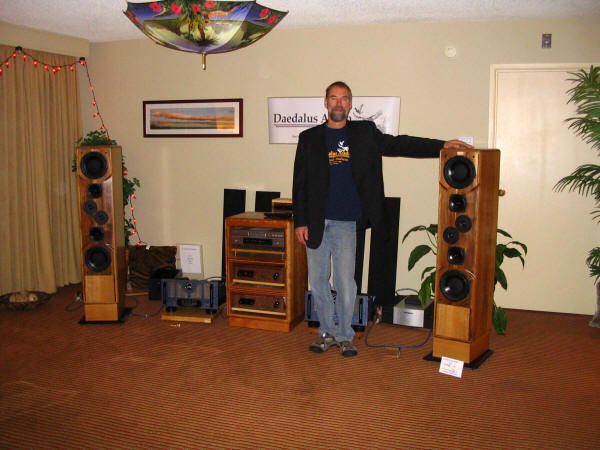 Lou Hinckley with his Daedalus Ulysses speaker and Manley amps. Hmm- two of my fave rooms had the same speaker? The upgraded Ulysses sound was a very pleasant surprise.
Beyond Ten
Although I don't have pics because of camera malfunction (find pics of these rooms on Dave and Carol's report) I also very much enjoyed George Kaye's Moscode/Von Scwheikert room, the Vincent room featuring former PFOer Sam Robert's new Rapide speakers, and the Santa Fe Audio room, featuring a gabillion $ worth of the Continuum Criterion/Copperhead turntable, Wavac electronics, and Lansche Audio 4.1 loudspeakers. Finally, the Joseph Audio/Bel Canto room was just heavenly.