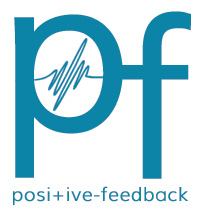 You are reading the older HTML site
Positive Feedback ISSUE
39
september/october 2008
A very diverse quartet from Telarc/HeadsUp done "Once over Lightly"
by Karl Lozier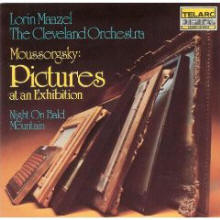 Mussorgsky, Night on Bald Mountain, Pictures at an Exhibition, Prelude to Khovanshchina (Dawn on the Moscow River). Conductor: Paavo Jarvi. Orchestra: Cincinnati Symphony. Telarc SACD-60705
These three compositions are often programmed together and are very popular. The beautiful and rather subtle Prelude could be used as a prelude to this release but surprisingly it ends the program. The performance of the Night on Bald Mountain is played with great verve and a sense of propulsion. The orchestra responds beautifully and every instrumental section is clearly revealed by the fine naturally detailed recording. The strings are clearly revealed in unison and the winds are clearly audible. The Pictures selection is done a bit more leisurely. Do remember the repeating theme represents the composer strolling through the hallways enjoying his deceased friend's paintings. Nice realistic reproduction not catering to an "audiophile showpiece" production. Brass drum and timpani are not exaggerated here and the brass are caught beautifully while not completely covering the winds. A top recommendation.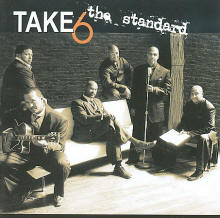 the standard, TAKE 6 Heads Up HUCD 3142
TAKE 6 is a male vocal sextet brimming over with energy. As the title correctly implies the selections are really standards. Examples are Sweet Georgia Broun, Straighten Up and Fly Right, A Tisket A Tasket and so on. I am really unable to explain what all they do here though most of the time they exhibit a propulsive drive while harmonizing or they may be singing as they would for a lullabye. Though mainly and sometimes only singing, at other times a solo musician will join in. There are some brief performances by famous musicians and vocalists such as George Benson, Till Bronner, Ella Fitzgerald, Roy Hargrove and Al Jarreau. The tempo gets varied, sometimes extremely so and other times some fine whistling really gets into the act. Somehow the old and new both get represented here. This release definitely deserves some serious attention and repeat listening. Audio quality is fine and other releases should be expected. Full of rhythmic energy and simply fun is a reasonable description of what is going on here. Definitely recommended for something a bit different and simply fun.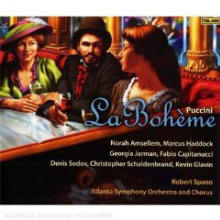 La Boheme by Puccini, Robert Spano, conductor. Atlanta Symphony Orchestra and Chorus. Norman Mackenzie, Director of Choruses. Telarc 2 SACD Surround Sound #60697
Opera lovers can be quite fanatical in their great devotion to certain conductors and/or vocal performers. They can argue all day long to defend their choices. Here we have a situation that all may agree upon.
This is quite simply my recommendation for the best and most realistic sounding opera release ever recorded. A well done moderately priced surround system with a very good SACD player can offer outstanding musical enjoyment with a great SACD recording such as this one. Check out PFO archives for the previous issue for background information from the CD release.
Telarc's team of Woods, Martone engineer Bishop, here with Spano and the Atlanta Symphony Orchestra and Chorus plus soloists are directly challenging the world's most famous recording organizations and musical groups head on with this great production of Puccini's La Boheme.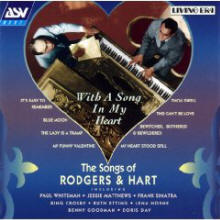 With a song in my Heart, The music of Richard Rogers. John Pizzarelli: Vocals and Guitar. Various artists and guests. Telarc CD-83676
As he puts it in the liner notes, here John Pizzarelli explores the "upper tier" of the Great American Songbook with Richard Rogers' contributions. Here we have Rogers and Hart and some of Rogers and Hammerstein. All will be familiar to you. In addition to a rather large and changing group of real pros playing here and very clearly recorded (including son Martin Pizzarelli) dad, Bucky Pizzarelli is listed as a guest and heard on a couple of tracks. Dad, Bucky is one of the most recorded guitar players in the world. All the songs are treated pretty much as ballads or cool jazz. The CD recording is particularly full and rich, perhaps a tad too much so, though "very pleasing", it slightly alters John's timbre and is not quite as real and natural sounding as his famous SACD recording with the George Shearing Quartet, The Rare Delight of You also on Telarc, as hybrid SACD-63546.