CES 2003 - A quick look at what was good and, well, not so good.
Part 2, page 2
by Dave and Carol Clark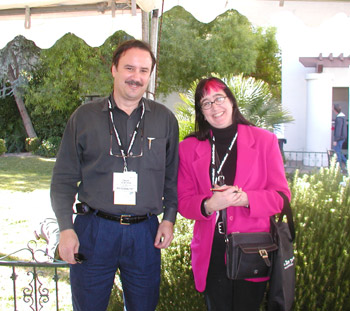 Carol with the ever witty Dave Glackin.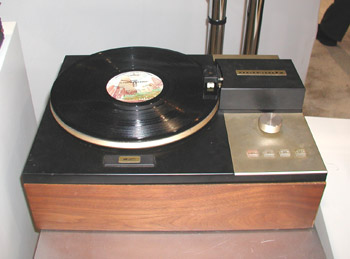 Marantz announced the release of a new table... just kidding!!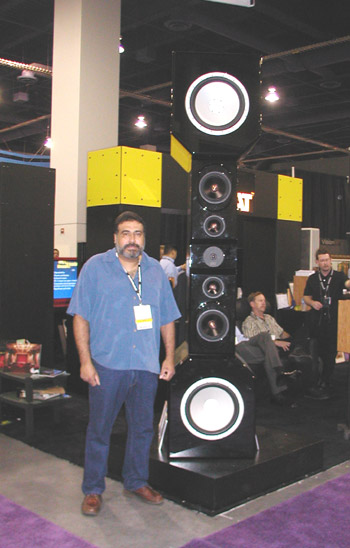 Francisco Duran finally finds a speaker equal to his stature. This is a real speaker by the way! I need five for surround!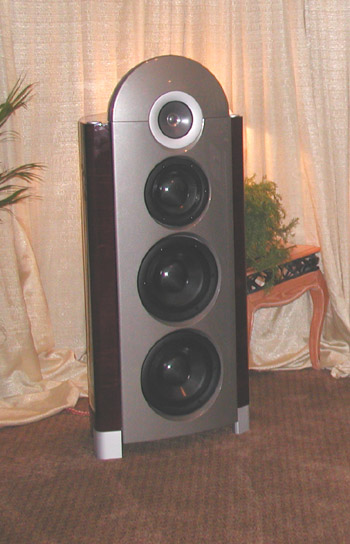 TAD (www.tadaudio.com) released its first foray into the high-end with the Model-1 loudspeaker. Coming in at around $30K this speaker is about as complex and as well engineered as one can get.