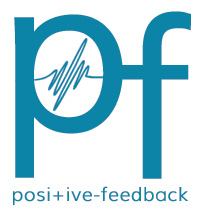 You are reading the older HTML site
Positive Feedback ISSUE
4

december/january 2003
Five Telarc SACD Quickies
by Max Dudious
Time for a quickie!
Five quickie reviews of new multi-channel releases from Telarc include glimpses into the work of four ensembles new to me, and one almost as old as I am. For funky old fans who love the blues (like me), there is Junior Wells and his group's, Come On In This House (Telarc 63395); for those who love women's voices singing in the style of 12th century composer Hildegard von Bingen, there is Tapestry's Come Into My Garden: Song of Songs (Telarc 60486); for those drawn to jazz singers who evoke the cool style of chanteuse June Christy there is Tierney Sutton's Something Cool (Telarc 63548); for those with a taste for Latin music scored for a foursome of guitar masters there is the Los Angeles Guitar Quartet's LAGQ Latin (Telarc 60539); and for those who dig cabaret piano jazz at its highest level there's an eponymously titled album Ray Brown, Monty Alexander, Russell Malone (Telarc 63562). Taken together, they cover a wide range of styles and periods of music, just about what we've come to expect of Telarc taste.
These releases are all hybrid SACD-M (for "Super Audio multi-channel"), and, as they are backwardly compatible, they may be played on any CD player. When played in the standard CD 44.1kHz/16-bit format, these CDs sound damn good; in DSD stereo they sound better (like the little girl with a little curl in the middle of her forehead, when she was good she was very, very good, and when she was bad she was better); and in multi-channel SACD, they sound best—giving a sense of space and atmosphere that stereo alone just doesn't capture.
Junior Wells, Come On In This House
Telarc SACD 63395
After I heard the Junior Wells' album you could have knocked me over with a feather, so I'm including it in this batch of SACDs that illustrate what Telarc's been up to lately—though it is a few years old now (1996). Junior's band back then—Herman Ernest III, drums; Bob Sunda, bass; Jon Cleary, piano; and Tab Benoit, guitar—together make this set sound really tight and together, despite having to work with six "guest slide guitarists." They are Corey Harris, Alvin "Youngblood" Hart, Sonny Landreth, Bob Margolin, John Mooney, and Derek Trucks. These guys each can pick it, and they all obviously enjoy picking with each other. There is an intensity and continuity to the music that suggests it doesn't matter who's playing on which cut. Everything just flows.
One reason for this might be the material is largely familiar old blues classics by the likes of harmonica players John Lee "Sonny Boy" Williamson and "Little Walter" Jacobs, guitarists Arthur "Big Boy" Crudup and Hudson Whittaker, a.k.a. "Tampa Red." There is even a "new classic" from Tracy Chapman in this collection ("Give Me One Reason"), in which she follows the blues formula as if she were born old. Another hypothesis is, there is a tension between the older veteran bluesmen and the up and coming Young Turks. This attitude of, "Lemme show you what I can do with this song!" leads to a friendly rivalry that keeps the adrenalin level of each player high. Then sixteen year old Derek Trucks, with his flamboyant style, seems to have provoked many of the players to unexpected heights. The recording was done in April, 1996, and Junior Wells passed away in January, 1998. The group may have known his end was near, as he, himself, performed with unprecedented immersion in his work, even for the bodacious performer he was. And that's my third hypothesis, enough for one paragraph.
The music cooks. There is a lot of pretty remarkable playing, if you are up on blues and its standard techniques. It may seem hard to believe, but each player seems to give an all-out effort with each song. Maybe they all knew this would be Junior's swan song, or nearly so. In my experience many recording sessions deteriorate into a group of guys just going through the motions, unless some galvanizing thing happens that prompts them to really get into the music. This happens pretty rarely. There is no way to predict when a date will become exceptional. If the record producers could predict it, they would arrange for the required trigger to be there every time. An electric spark. An argument between the musicians. A contract hassle. A beef about money, sexual territory, personalities. Something. For whatever reason, this album seems to have a lot of electricity, enough to light me up. See if it lights you up. Check it out.
More Great SACDs

Tapestry, Come Into My Garden: Song of Songs
Telarc SACD 60486
I began with lower expectations about the rest of these new releases, as I was unfamiliar with them. I didn't know what to expect when I began listening to the current offering from Tapestry, a group of five women: Director and mezzo-soprano, Laurie Monahan; soprano, Cristi Catt; mezzo-soprano and percussionist, Sandra Morales-Ramirez; alto, Daniela Toši; and, vielle player and harpist, Shira Kammen. Come Into My Garden: Song of Songs is an album of biblical texts set to music not unlike that of Hildegard von Bingen, the medieval mystic, nun, abbess, musician, and (what we'd today call) feminist. Tapestry has previously recorded an album of Hildegard's music, Celestial Light (Telarc 80456), if you want to hear how they perform von Bingen. But this offering bounces around the time-line, from the ancient to the modern.
In my Concise Oxford Dictionary of Music, Kennedy, Michael ed., 3rd Edition (1980), it says, "The Eastern (or 'Greek') branch of the Christian Church and the Jewish Synagogue have similar bodies of melodic ritual song... " I was not familiar with the liturgical Jewish music of that early period, nor did I know that "Plainsong developed during the earliest centuries of Christianity, influenced possibly by the music of the Jewish synagogue and certainly by the Greek modal system." So I was surprised to hear Hebrew chanted in the plainsong style, with many phrases inflected in the manner of the religious services still in use today. Nearly all the songs in the collection are verbatim quotations from the biblical Song of Songs (also known as The Song of Solomon) in either Latin or Hebrew. They are sung in the style that suits the group, with real differences between the arrangements depending upon the century and country of origin. They illustrate, once again, how similar the cultures of Judaism and Christianity have been all along. In addition to that, they are beautiful renderings of ancient songs "of sensual and spiritual love," most of which date back to the early centuries of the Common Era. As such, they deserve audition.
How do they sound? Well, they are just shy of staggering. The sound is so spacious I felt I was transported to a medieval chapel. The range of the voices, the subtle harmonies of the intervals, reminds me of some composers and arrangers who seem to delight in exploring the pulsing beats of two different instruments on the same note. One example is Josef Kost's 1954 Intermezzo that appears in a collection played by an all flute ensemble of up to eleven playing at a time, Piccolo Flutes, F-Flutes, Flauti d'amore, Alto Flutes, Bass Flutes and Counterbass flutes. [See les joueurs de flūte, Counterpoints (Jecklin Edition JD 707-2).] The same sort of thing happens sometimes in moments of Tapestry's singing. One voice, say a soprano, might hold a note (in a spot in space) and another, a mezzo, might hold the same note (at another spot in space), and the notes being of different timbres might beat slightly against each other. With the incredible high resolution of the DSD™ recording medium, the engineers can capture all of that subtlety with no sweat, a process analogous to photographing with very powerful high-resolution lens. Recordings such as this employ the technology to enhance the music.
SACD-M's ability to capture spatial cues in a large space adds to the illusion of hearing acoustic instruments (here, unamplified voices) in their acoustic environment (here, the Mount Holyoke College Chapel). These effects are in many (if not all) of the songs, and their beauty contributes to the sonic seductiveness of the music. This album grew on me with each listening until I fell under the sway of its all-around excellence. Its scholarship, musicianship, singing, and engineering add up to an astonishing recording of a beautiful performance. If you're interested in the purity of sound of early liturgical music, or more modern music based on plainsong, or a CD that shows off your multi-channel rig, you might like Tapestry's entry, Come Into My Garden.

Tiernay Sutton, Something Cool
Telarc SACD 63548
When a new singer offers an album entitled Something Cool, as June Christy titled her signature album with Pete Rugolo's band in the mid 1950's (Capitol T516), there is a lot to live up to. June Christy was a pretty consummate artist, who, by the time she recorded her Something Cool, had been the singer for the Stan Kenton band for more than ten years, traveled on the road with the band, sung in clubs and at proms, lived in hotels and out of suitcases for a considerable portion of that time, and in a hundred other ways had paid her dues. Nowadays, because some songbird comes along who can cover one or two Ella Fitzgerald or Sarah Vaughan numbers, learned by rote from old recordings, the publicity machinery immediately hypes her as "the next Ella," or, "our generation's Sarah." So far all have fallen on their collective face.
The reason is obvious: it's impossible to live up to such hype without paying your dues. You get to be a great artist by practicing your art, night after night, in club after club, and you don't get there by being discovered in one talent show: you pay your dues. You might become a public school teacher, like Shirley Horn, just to be able to sing weekends in clubs around your hometown. Never was it more true that talent is 10% inspiration and 90% perspiration. By the time Benny Goodman got to front his own band he had been in the business since he was fifteen, or half his life. And what did Nina Simone, Carmen McRae, and Shirley Horn have in common? Besides being song stylists, they could play the piano, and damn well. I'm ticked off. I'm thinking, "Something Cool? How dare they?"
So when yet another chic singer like Tierney Sutton shows up, I have a chip on my shoulder. "O.K. Babe!" I say to my SACD player. "Show me what you've got!" I guess now's as good a time as any to say, that's where the rubber meets the road. If I have a nugatory experience with a performer, most often I won't review at all. It's way too easy to say nasty things. That's not the way you win friends among your readers. It's easier and more fun to write a pan than a rave, but that's no way to help out a newly arrived performer. I don't view myself as a critic whose job it is to keep people away from new performers, but as one who is a potential matchmaker. If you get to liking my reviews, and you find our tastes match up, little by little, over time, you'll start to trust me to introduce you to talented newcomers. You'll go out and buy new records that I (and maybe one or two others) am enthusiastic about. If I knock everything, or most new releases by new artists, then I can't match you up with anyone, and I defeat my own purpose.
Back to the present: here I am, slipping Tierney Sutton's latest into my Marantz SACD-M player (SA 8260), warming up a cup of vitriol and venom, eye of newt—bubble bubble, toil and trouble—getting ready to cast an evil spell, all that…when this simple riff comes wafting out of the digits, a bongo roll, then a sly figure in the bass, down tempo, not unlike a bass riff Miles used a generation ago on a version he did of "Autumn Leaves," (Somethin' Else, Blue Note 1595). Then a female voice humming, some comping from the piano, and we're off on "Route Sixty-Six."
Damn, who are those guys? They are Christian Jacob, piano; Trey Henry, bass; and Ray Brinker, drums. They might have named themselves "Tasty Chops," 'coz that's how they sound. They are referential and ironic, slick enough to slow down a jump tune, subtle enough to start off with a little vamp figure; they are a self-conscious jazz group with a respectful attitude toward the history of its profession. How delicious! Right there, from the opening bars, from jump street, in the language of the fifties, "They were sayin' somethin'." And suddenly they've doubled the tempo for a few bars; and just as suddenly dropped back to the slow opening vamp. I'm on the road with them and I decide I like it, so I settle into my multi-channel "Relax the back" chair to go for a ride with Tierney Sutton and her trio.
She does a nice job tipping her hat with a Christy-like "Something Cool," before segueing into a trio of tunes from My Fair Lady. On "Wouldn't It Be Loverly," the piano sounds a tad like Maestro André Previn, and Sutton acknowledges her debt to Fitzgerald by flashing some scatting chops. With "I've Grown Accustomed To Her Smile," Sutton slows the pace like Shirley Horn, showing off her French Impressionist balladeer moves, and her lovely voice. On "Show Me" she does an impressive up-tempo job, her lyrics trilling trippingly off the tongue, her phrases fripperly dripping irony. Her scatting here takes on a more bop accented inflection, yet another veil removed in her ecdysiastical program. On through a knowing "Comes Love" she shows a feeling for the Bossa Nova idiom. And so it goes, a nod to Bobby McFerrin with a rolicking "Ding-Dong! The Witch Is Dead," a reverent nod to Patsy Cline's "Walkin' After Midnight," another nod to Willie Nelson's "Crazy," and a finale of, "The Best Is Yet To Come."
Each song shows off Sutton's various accomplishments—and they are many. She has a very nice instrument I'd peg as a mezzo-soprano, and an intelligent way with lyrics. She can transform dreamy ballads into reveries, and with equal facility scat sing jump tunes. She knows when to scat and when to stop, avoiding the trap of self-indulgence that mars so many. I think she may instinctively know how to use the spaces between the notes, rather than fill them up with ornament. She uses her side men cleverly, though she might benefit from a good saxophonist to riff off (like Billy Holliday had Lester Young, and Sarah Vaughan had Paul Quinichette).
Has she paid her dues? How could she, with no big bands to tour with, no network of intimate jazz clubs in every town. Is she great? Not yet. But I can imagine Tierney Sutton becoming a great jazz diva gigging regularly as the house act at a posh midtown Manhattan hotel. I can imagine how good she may yet become. Definitely someone to watch and hear. Hear, hear!

The Los Angeles Guitar Quartet, LAGQ Latin
Telarc SACD 60539
Walking through some museums I'm periodically struck by miniature paintings, so often I've begun keeping an eye out for them. A good miniaturist painter draws you in until you are standing close to the work, peering into its world as a passenger on a ship or an airplane peering out at some vast expanse. That is a great trick, I find, being able to suggest a large panorama through the use of a small canvas.
Similarly, in music, some solo pieces can suggest a world. Maybe, if a solo violin or cello can suggest the world of eighteenth century salons, a quartet of guitars can suggest a world of music though limited to four not very loud instruments. That is something like the experience I had when I encountered the Los Angeles Guitar Quartet's world, in their new release, LAGQ Latin. Their world on this album is that of Latin (or Latin-inspired) music, and it encompasses their treatment of works by Georges Bizet ("Carmen Suite"), Joaquin Rodrigo ("Concierto de Aranjuez"), Aaron Copland ("Paisaje Mexicano" and "Danza de Jalisco"), Leo Brouwer ("Cuban Lanscape with Rain"), Sting ("Fragile"), Astor Piazzolla ("Fuga y Misterio"), and a few others with whose work I am unfamiliar: composer/guitarist Eduardo Martin, jazz great Egberto Gismonti, and LAGQ's own Andrew York.
The quartet has been together for over twenty years. They have won awards together and singly, so their credentials are impeccable. Each player is so masterful you feel technique is never a limiting factor, that there is nothing too difficult for them to play. The quartet includes John Dearman, Scott Tennant, William Kanengiser, and Andrew York. They are comfortable taking music originally written for full orchestra and distilling it down to the essentials manageable by a guitar quartet; or expanding a piece written for solo guitar to fill the requirements of a quartet. Either way, the result is the same: always interesting and exciting music presented in elegant elemental form.
A digression on surround sound
A word here about "surround-sound" seems in order. This album was recorded especially to take advantage of the new medium, and in the album's booklet there is one page dedicated to explaining the seating pattern during recording. This is of value. If you are a veteran multi-channeler, this won't be too important. For the rest of us, it is vital because, the seating arrangement information can help to tweak the listening room balance into adjustment. Some rooms have the same dimensions, but they may sound different due to placement of carpet, drapes, bookshelves, doors and windows. In other words, each room is unique enough that it can use a little tweaking to taste. And the current generation of AV receivers has the computing power to do it.
Remember: This is not your father's Marantz
My Marantz SR-9200 AV receiver has many functions built into its front end, including a white noise generator for adjusting levels of the various channels. With the help of a RadioShack's Sound Level Meter (Analog Display…it's very important not to get digital display, I'm told by Marantz engineers), RadioShack catalogue number 33-2050 ($39.95), and a little patience, I was able to do this in a relatively short time, say in about an hour, as opposed to over a period of days or weeks. Set your easy chair to form an equilateral triangle with the front pair of stereo speakers, and get to the white noise generator of your system. Then go around to right front, center, then left surround, and to right surround until the gain is matched on each channel. If you've entered the measured distance from each speaker to your ears at sitting position to the nearest foot (Don't forget, each foot equals one millisecond.), when you switch back and play your music, which, in all likelihood, won't be spot on, the computer inside your receiver will set for the proper amount of gain and delay.
After the first iteration, the surround channels may be too loud or soft and place you in the middle of the ensemble, or too far back. I like to feel as though the instruments are arrayed in a horseshoe pattern in front of me, rather than with me at the center, but you might like the reverse. This is my opportunity (and yours) to tweak the listening chair into my most highly desired position, or the facsimile of my favorite seat at my concert hall. I've found that once I achieved my goal for the guitar quartet, it was near optimum for large symphonic orchestras as well. As a newbie I made the mistake of getting the surrounds too loud. They should not draw attention to themselves. They should be just noticeable. What we're dealing with here is the creation of an illusion. If the gear draws too much attention to itself, we've gone too far. After a few iterations, you should be able to set your listening room to your taste. Knowing the placement of the guitars in the original sound field, as opposed to trying to make inferences, is a helpful tool for optimum setup. That is incidental, or nearly, because the music is so good. If chamber music, of the Latin style, is your bag, grab this one.

Ray Brown et al., Ray Brown, Monty Alexander, Russell Malone
Telarc SACD 63562
Some groups play with an unexpected urgency when one of their members is about to leave. The Ray Brown, Monty Alexander, Russell Malone ensemble's recording turned out to be Ray Brown's last recording date. He passed away not too long after this March, 2002, session with a half-century of masterful work as his legacy. Again, we can only speculate about whether the other musicians, the recording crew, or Ray Brown knew this would be his final opus. The playing seems somewhat looser than usual, perhaps a tad more relaxed than this group has sounded in the past. The notion may have some connection to reality, or it my mark only my need to find a narrative slant. In any event, it was Ray Brown's last gig—that's for sure—and he provided a strong and steady beat with his usual beautiful tone.
This is the kind of jazz trio you might find in hotel lounges along the Interstate in this vast country of ours, only better. That is not to say the musicians playing in ubiquitous piano bars are not good: often, they are the best musicians in their mid-sized cities (who chose to enjoy the pleasures of a stable life with a day gig) and play as a sideline. It is to say they may be very good musicians, so good that an informal "literature" has grown up to provide them with a body of work to play. This collection concentrates on the mythical "trio book," and shows by example how good a piano trio can be.
To begin with the trio takes off on covers of acknowledged composers: John Lewis's "Django," Burt Howard's "Fly Me To The Moon," Fats Waller's "Honeysuckle Rose," Milt Jackson's "Compassion," Dexter Gordon's "Dexter's Dex," and Nadine Robinson's "I Just Can't See For Looking." Then it goes off on its own with five original tunes, each of which is at least good, and some of which are excellent. Ray Brown's "One For Hamp" celebrates the recently deceased Lionel Hampton, and captures his spirit with a witty up-tempo romp marked by allusions to Hamp's style which, if they don't quote him directly, evoke his spirit. Monty Alexander's "Don't Go" marks the sleepy world of lovers who must part before the morning's light, the ambivalence of parting, in a just before closing ballad so often heard in piano bars. Russell Malone's "Look Who's Here" is a portrait of lovers who might meet in an unscheduled way, and the delight and surprise of such meetings. Finally, Monty Alexander pulls out an Erroll Garner type arrangement to close the set.
Each of the musicians shows his chops to good advantage: Ray Brown has the knack for finding the right harmonic slant while unostentatiously staying within the idiom of any particular song. Monty Alexander has mastered many of the sub-styles required of a contemporary piano man, wavering between poetry and funk, cerebral and spontaneous, laid back and hard driving. Guitarist Russell Malone can play with chameleon like changeability, fast or slow, changing his tone controls to sound steely or velvety, chording or playing single string riffs, all with the facility of a master. These guys can do it all.
So, if you want to hear a real good piano trio do a range of styles and tempos, varying the mood from sleepy to wired, check out Ray Brown, Monty Alexander, and Russell Malone. You'll hear how a small group can project a world of piano jazz.
That's about it: Five quickies of Telarc new releases. Various kinds of good music, played and recorded well. If you get the impression I'm pro-Telarc—well I am! I'm pro independent record companies. I feel the large companies have the resources to produce records on the statistical basis that one group in twenty, or in one hundred, will develop a hit CD or SACD. The independents have to be more careful, have to care more, because their reputations and cash flow are more at risk with each new release.
You'll see how I work this out over time. Stick with me!
Telarc www.telarc.com