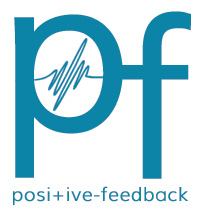 You are reading the older HTML site
Positive Feedback ISSUE
40

november/december 2008
Notes of an Amateur - December, 2008, Part 1
by Bob Neill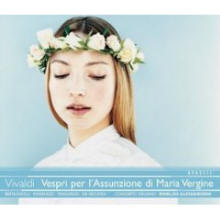 Vivaldi, Vespers for the Assumption of the Virgin Mary. Concerto Italiano, Rinaldo Alessandrini, director. naďve OP 30475. (2 CDs)
Where to begin? Naďve is a relatively new (1998) French label which, in addition to issuing its own releases, has apparently absorbed Valois, Astree, Montaigne, and Opus 111, or at least portions of their catalogs. I will guess that this consolidation of four splendid French labels took place soon after and as a result of the death of Michel Bernstein, founder of Astree and Arcana and a giant in the European world of classical music recording. So musically speaking, naďve is not new at all. It is an established treasure trove. And far from least among its treasures is the Vivaldi Edition, begun by Opus 111. You can read about the Edition elsewhere (http://www.vivaldiedition.com/); but in a word, it is an ongoing project to record the entire contents of the Vivaldi Collection: "a massive collection of Vivaldi autograph manuscripts preserved today in the Biblioteca Nazionale in Turin, some 450 works," using the best Italian musicians they can find, along with a few international soloists from around Europe. The Vivaldi Edition is a musical wonder, especially in these times, with many peaks of excellence, a considerable number of which are occupied by Rinaldo Alessandrini. The recordings of his performances are unfailingly good—more experienced ears than mine could probably pick them out blindfolded!
This construction of what a solemn vespers service for Mary's assumption must have been like is Alessandrini's latest contribution. Strictly speaking, it is just that, a construction, but a well-researched and inspired one. Whether or not you are the sort of Christian who believes that Jesus's mother was a virgin (rather than simply a young maiden, which is the usual translation of the term the Church has chosen to translate as "virgin"), who rose up to Heaven in glorious light—whether or not you are any sort of Christian at all—you will have no trouble believing that if the myth be true, Vivaldi surely knows what it must have been like. That is probably the most effective praise an amateur music lover can give this release. Compared with Vivaldi in this music, neither Bach's grandeur nor Handel's glory could get her off the ground.
And, from the introductory concerto for two violins, two organs, and two orchestras (RV 584), there is no doubt that Alessandrini has got this right. Before we're done, we've had the Dixi Dominius (RV 594), Nisi Dominus (RV 608), Salve Regina (RV 616), a handful of delicious anthems, antiphons and another major concerto (RV 581). All choral numbers are sung by a double chorus. The choral forces are strong, clear, and sonorous; the strings bittersweet and full sounding. This is wonderful music-making, which goes a long way toward convincing those who still need persuading that Vivaldi is at least the equal of all of his contemporaries at writing choral music.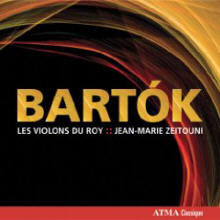 Bartók: Les Violons du Roy. Jean-Marie Zeitouni, conductor. "Divertimento for Strings"; "Music for Percussion, Strings, and Celeste"; "Romanian Folk Dances." Atma Classique ACD2 2576.
How do you like your Bartók? If you think along with Boulez that the secret to this music is its modernism, you may find Les Violons du Roy's Bartók just a bit too tame. If, on the other hand, you think a slightly lighter touch will bring out both the Hungarian roots of the music and more of its neo-classic elegance, these famous Canadian musicians should have your number. This music responds well to severity and strictness that bring out its intensity. But, as some of us learned a year or three ago from Hungarian conductor Ivan Fischer, Bartók has additional fish to fry. These are the same Violins du Roy we know for their glorious Baroque releases under previous conductor Bernard Labadie and they have lost nothing. Their style is well suited to this music.
Zeitouni's more conservative approach is not so conspicuous on the Divertimento for Strings (the best work ever written for a string orchestra?), the first of the two major works in the program, depending partly on your sound system. On my tubed Audio Note DAC, it was almost elegant, on a borrowed Blue Circle BC501ob solid state dac, it sounded a little more like traditional modernist Bartók. But the Zeitouni approach really comes out through both dacs in Music for Strings, Percussion and Celeste, resulting in a more mysterious and suggestive, somewhat less electric approach than we generally hear. Les Violons find more beauty in it than a purely modernist approach would find. The Allegro movements come across as dance, furious and vigorous dance; but there is a lightness to the strings that gives this feel to them. This is a fascinating view of Bartók that retains his 'newness' but lets the work remember the music that has preceded it. Unless you're a doctrinaire modernist, it will grow on you.
All of which promises and delivers a really perfect performance of the composer's Romanian Dances. Actually it's the Dances that are the stars of Zeitouni's Bartók show. This is where his view of the composer and the music itself mesh brilliantly. No one I know of does this work better.
Sound? This is ATMA, my friends, never fear. String timbres are clear and arresting, just what Béla ordered.
http://www.highdeftapetransfers.com/storefront.php
Christmas Eve: A Festival of Lessons and Carols as Sung in King's College Chapel, Cambridge. David Wilcocks, Director; Simon Preston, Organ. High Definition Tape Transfers HDCD 159.
I have not been in many places outside the US, but I have been in Kings College Chapel, Cambridge, England and listened to the choir sing a program of vespers. I have also bought as many of the CDs of this group's annual Festival of Lessons and Carols as I could lay hands on. But not until I heard this new HDTT HDCD digital transfer of an analogue tape made of the service in 1958 have I been back. From the first notes of "Once in Royal David's City," sung by the choir as it enters the church proper and processes down the main aisle, we are aware of (how else to put it?) this extraordinary chapel. And we never cease to be aware of it. Every note sung, every note played by Simon Preston on the chapel organ, every word spoken by the readers manifests the place. Notes and words rebound off the high stone walls and hang in the air. This is not analogue but it was once and it damn near is now. This is not the most imaginative Festival ever celebrated at Kings, perhaps because several of the numbers have been cut to fit the rest on one CD. The annual service usually includes at least one contemporary work written especially for the occasion. But no matter. Regardless of how many of the CDs you have, regardless of whether or not England's Episcopal version of Christianity and Christmas (or any other) is yours, do not fail to hear this recording. Amen.
Systems used for this audition: Audio Note CDT3 transport and Dac 4.1 Balanced Signature, Blue Circle BC3000 II/GZpz preamplifier and BC204 hybrid stereo amplifier, new Jean Marie Reynaud Offrande Orfeo speakers. With Blue Circle BC6000 line conditioner. Audio Note Pallas, Sootto, and Sogon interconnects and Lexus speaker cable.
Bob Neill, in addition to being an occasional equipment and regular music reviewer for Positive- Feedback Online, is also proprietor of Amherst Audio in Amherst, Massachusetts, which sells equipment from Audio Note, Blue Circle, and JM Reynaud, among others.