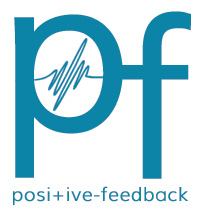 You are reading the older HTML site
Positive Feedback ISSUE
40

november/december 2008
The 5th Annual Positive Feedback Online's Writers' Choice Awards - for 2008
Beginning at the end of 2003, PFO established its first annual awards for fine audio. The Brutus Award was established for the best that Dave Clark and I had heard in our own listening rooms during that year. You can think of it as our equivalent of an "Editors' Choice" award.
The Gizmo Award, on the other hand, was established in memory of my very good audio friend, Harvey "Gizmo" Rosenberg, and is given by me to the most conspicuous audiomaniac(s) of the year. Only one Gizmo is given per year.
The following is an opportunity for our editors and writers to recognize superior merit in the audio arts though their "Writers' Choice Awards". Our writers and reviewers have been given broad leeway to cite excellence in fine audio wherever they find it: products, people, recordings, events, groups, etc., so that our readers can be better informed.
It is our hope that you will find the PFO Writers' Choice Awards to be helpful to you in your audio journey.
All the best,
David W. Robinson, Editor-in-Chief
Pass Labs INT-150 integrated amplifier (review)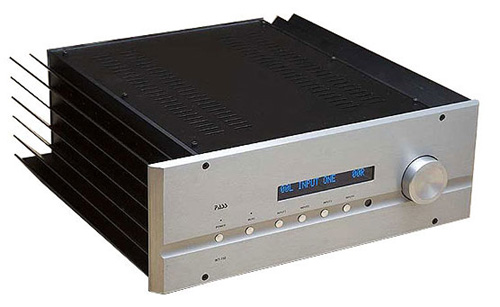 My nomination for PFO's 2008 Writer's Choice Awards goes to Pass Labs INT-150 integrated amplifier ($7150). Representing Pass Labs' first foray into the hotly-contested upscale integrated amp market, the INT-150 is an unqualified success. Fully balanced, heavily biased into Class-A and employing all the technologies that have made the x.5 series of Pass Labs power amplifiers so successful, the 150 watt-per-channel INT-150 is sweet and engaging, with a fluid and natural presentation that, coupled with its class-leading levels of resolution and dynamic prowess, utterly immerses the listener in the musical event.
VPI Reference Super Scoutmaster Turntable/JMW 10.5i Tonearm (coming soon)
It's safe to say that every analog lover has heard of or is familiar with the venerable, old Rek-O Kut turntable. Noisy? Most certainly. Cantankerous? Absolutely. SOTA? Hardly. Yet despite these drawbacks, the Rek-O Kut turntable according to VPI designer Harry Weisfeld, "sounded fabulous with great immediacy and dynamics." The secret to the Rek-O Kut's "sound" according to Weisfeld was the unit's idler wheel drive.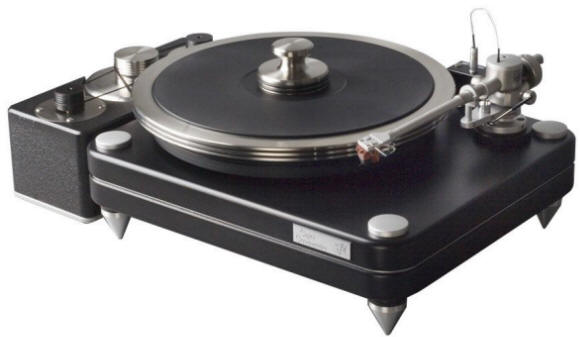 Jump ahead several decades. Weisfeld developed for his Reference Super Scoutmaster table (retrofittable to both the HRX and Aries turntable too) a modern day version of the Rek-O Kut idler drive. VPI's rim drive along with the 30 pound platter and two pound rim clamp combination (with its associated inertial properties) eliminates the belt drive's speed fluctuations (this is easily measured with the DigiStrobo speed analysis device reviewed earlier this year) and belt crawl.
And the latest version of VPI's Reference Super Scoutmaster ($8300 including arm and SDS speed control) complete with the rust and orange belt equipped rim drive and rubber footed motor is nothing short of sensational. Gone is much of the musical politeness characteristic of earlier VPI tables. In its stead is a table that gives little away to recently acquired, second generation, 15 ips, 2-track tapes. The Reference Super Scoutmaster comes packed with explosive dynamics and microdynamic attack. Both ends of the musical spectrum are far more extended, detailed and airier. Low frequencies, like that heard on 15 ips tapes, are incredibly solid, unstressed and explosive. The table's vanishingly low noise floor reveals more of those musical nuances, instrumental overtones and ambient clues locked away in those record grooves. Imaging and-three dimensionality are spellbinding; centerfill in particular, is rock solid.
In short, the Reference Super Scoutmaster turntable is an amazing performer at any price and one that Weisfeld will have a hard time bettering for some to come.
conrad-johnson TEA-1bc Phono Equalization Preamplifier (coming soon)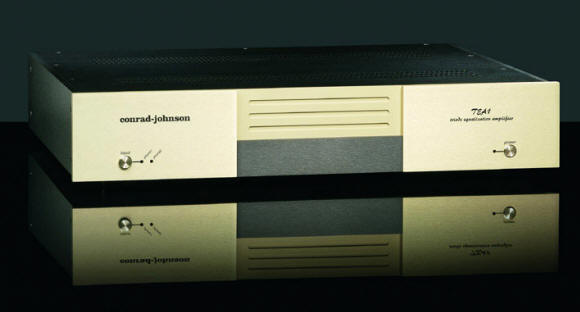 I can't make up my mind whether the TEA-1bc (whihc stands for Triode Equalization amplifier and is $8500) is actually this good—or its sound represents the cumulative, synergistic effect of having all Teflon capacitors in the signal path (conrad-johnson ART Series 3 and LP140M amplifiers). It's clear that the new TEA-1bc phono section clearly bests the Premier 15—no slouch in its own right—by a significant margin. The 1bc version reviewed here differs slightly from the "standard" TEA-1 in two respects. First, the 1bc comes sans transformer. Next, since there's no transformer, the TEA-1bc uses two, higher gain 12AX7s (instead of 6922s), to achieve the unit's rated 53 db of gain. Combined with the ART's 26.5dB of gain, there's plenty of gain for today's 0.5 mV moving coil cartridges. (audiophiles wanting to use 0.2 mV moving coils might be better served by the full blown TEA-1 sporting 63dB of gain).
There are three significant design differences between the older Premier 15 and the TEA-1bc. First, the TEA-1bc uses all Teflon capacitors as opposed to the Premier 15's polystyrene capacitors. Next, Conrad and Johnson replaced the cathode follower tube buffer stage in the Premier 15 with a high current MOSFET in the TEA1bc. Lastly, since all the three 12X7s in the TEA1bc are run wide open for maximal gain, designers Conrad and Johnson were able to eliminate all local feedback on all tubes.
Sonically, the TEA-1bc, like the Teflon capacitor equipped ART Series 3 and LP amplifier series, is far more refined, resolving, neutral and extended. Low frequencies are far better defined and cleaner than in the Premier 15. In particular, the Teflon capacitors don't when pushed, exhibit that upper midrange harshness associated with the polystyrene caps (that some hear as "added detail"). The TEA-1bc is capable of, when combined with VPI's Reference Super Scoutmaster equipped with a Lyra Titan i cartridge, simply astonishing transparency from top to bottom of the musical spectrum. Imaging and tonality are what we have come to expect from a conrad-johnson product. Throw in the Sound Application line filter and a top notch AC power cord such as the ESP Reference AC power cord and add another half star to the rating.
Esoteric MG-20 Loudspeaker (review)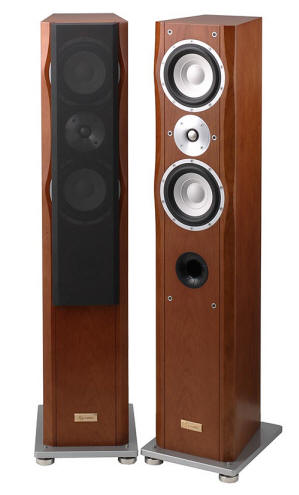 The MG-20 ($7800 a pair, stands included) is a slim floor-standing column loudspeaker with very practical dimensions and weight. The 41 3/4 inches high and 10 11/16 inches deep cabinet has a trapezoidal shape 8 1/2 inches wide at the front and narrowing down to a 6 3/8 inches wide rear panel.
The MG-20 comes with a platform-like stand, the STMG-20, that fastens to the bottom of the speaker with 4 bolts. This stand has on its bottom surface three floating support discs that contain inverted cone like spikes. They act to create a stable support for the MG-20 speaker by coupling the speaker cabinet to the floor. The resulting foot-print is a very user friendly 12 ¼ by 10 ¼ area.
This speaker's transparency and speed easily rivals that of electrostatics. Add to that a hefty dose of dynamics and the end result is something very exceptional.
It images with the best of them and reveals complexities of the sonic fabric with astonishing clarity. The music is revealed to be exciting and long listening sessions are a joy.
No, it will not rock the house. It will, however, reach down in a subtractive manner and, as its low end rolls off, the MG-20 will produce a continuous and integrated response in tune with the rest of the spectrum.
The MG-20 is a great example of the recent trend in high-end audio where the application of sophisticated technology works to produce revolutionary results. Were it not for the manner in which magnesium is tamed as the driver material, this speaker would be just another D'Apollito look-alike.
Despite its magnesium driver technology, this Esoteric speaker does not bite as some might mistakenly suspect. Instead it produces an exceptionally refined sonic presentation that is revealing and involving. As I said in my review "now, at the $7800 price (with stands), I see this speaker as one of the outright best buys in all of high-end."
The Nova Physics Group Memory Player (review)
The Nova Physics Group Memory Player has been in my system continuously for two years now. In that time I have not heard any digital front end outperform the Memory Player (MP).
In my experience, the MP takes Red Book playback to another level, something well beyond any mechanical CD transport. The MP even surpassed in my system something as sophisticated as the Esoteric P-03 ($13,300), a transport that impressed me immensely in its own right.
To be fair, it has to be pointed out that the MP is a music server that, at this stage of development, is used to play back Red Book standard CDs. However, what sets it apart from the rest of the server crowd are three innovative aspects.
First, the digital info of the CD is retrieved using the RUR , read until right, technique. Second, the error correction code is eliminated. And, third, the resulting musical information is played back from "flash" or solid-state memory.
Last summer the MP received a significant upgrade, the Build 7. This resulted in a material improvement of the already great achievement that the original MP represented.
While the playback ergonomics leave a lot to be desired, the sonic performance more than makes up for this short-coming.
The MP will play back CDs with an absolutely apt ability to dig into the music. The music is replicated in a very natural, smooth, and open manner. The transients are very naturally crisp, but not brittle, the decays seemingly take forever to die away. Gains in focus and soundstage dimensionality abound. The lows are articulate and rewardingly clean and forceful. The MP allows me to hear into the performance to a far more developed degree.
But, no, the MP will not make bad CDs sound good. But give it an outstanding recording to work with, and the results will be staggering.
Distributed by Laufer Teknik
Einstein The Tube MkII (review)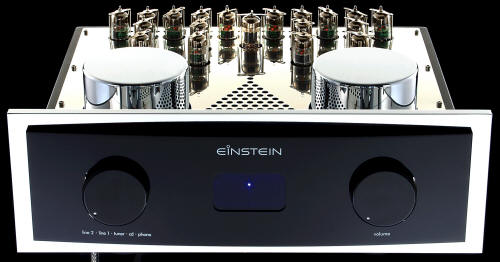 Do see my review of The Tube MKII ($17,400), as I'm my usual golden-eared self. I do wonder now that Einstein has had a presence in the US for some time why their design stays unique and others are not copying; the glory of the unit is from amplifying the signal before the volume control. That, and the massively overbuilt power supply ensure performance that is commensurate with the best that money can buy.
It may seem I'm a homer, a shill or just lack more perspective, but my two nominees for product of the year are both from ATC. See, my choice is a function of having only written two reviews this year and both were about ATC products.
ATC SCM 100A (review)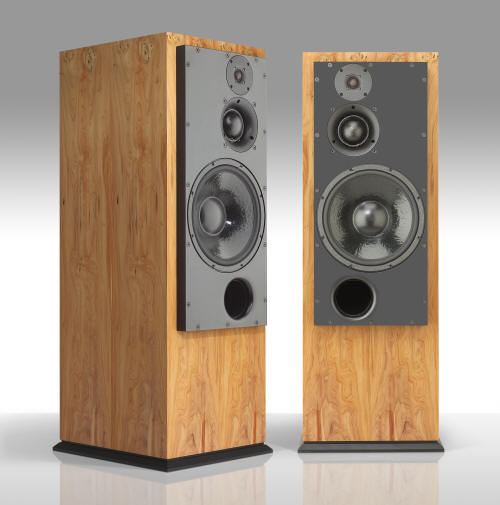 Not necessarily outrageously expensive in that you get six amplifiers, two electronic crossovers and one large speaker with a very impressive range of utterly natural sound, but there aren't a lot of people who can front $26,500. The 100A speakers conduct an unselfconscious rendition of timbre, dynamics and precision, which disappears from consciousness within a few minutes and tracks, leaving this listener unaware that the usual problems that plague reproduction even exist. Despite their physical size and bandwidth these speakers allow for a nearfield listening position, meaning that they'll fit in rooms smaller and larger than you'd think.
ATC SCM 20-2A (review)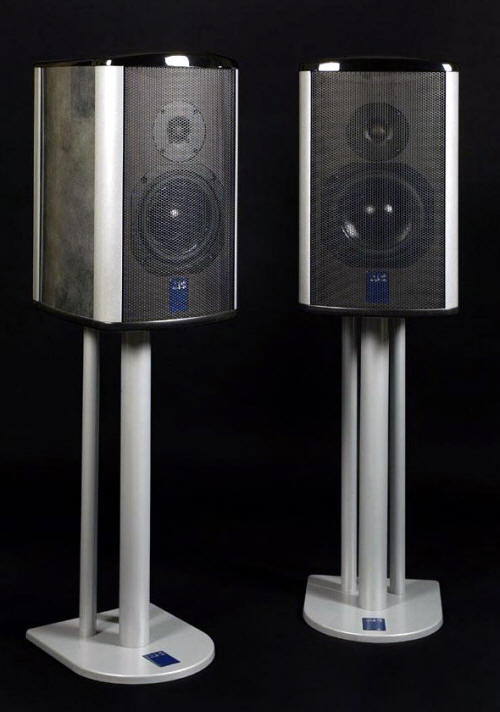 Again, four amplifiers, two electronic crossovers and a mini monitor sized speaker that digs deep into recordings with electrostatic like clarity, bass that reaches into the lower thirties and pinpoint, nearfield imaging. Allows this listener to forget about timbrel issues and just enjoy music, movies and talk radio. Again, a somewhat expensive entry price at $8300, but all you need is a DAC with a volume control, a computer and you're good to go.
Mhdt Labs Paradisea+ USB DAC (review)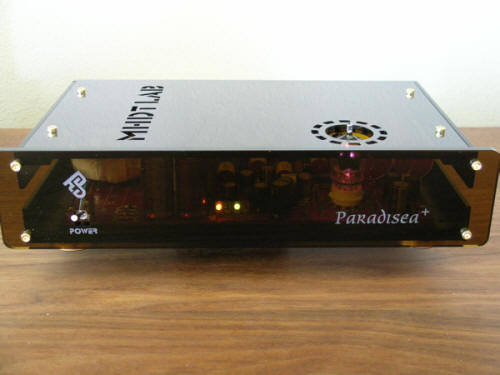 The Paradisea+ uses the highly acclaimed vintage NOS Phillips TDA1545A zero-oversampling DAC chip, no passive or active digital filters, direct coupling, a vacuum tube buffer stage, no chassis wires, and a careful selection of components and circuit layout to give a relaxed, natural, warm, smooth, liquid, and emotive musical presentation to the digital data stream from your computer. I give the Paradisea+ a 2008 PFO Writer's Award for its A+ performance and friendly pricing of $599 that is affordable even in these economically challenging times. It is the perfect way to get started in computer audio, and I enthusiastically recommend it to music lovers everywhere.
Locus Design Group's Polestar USB Cable (review)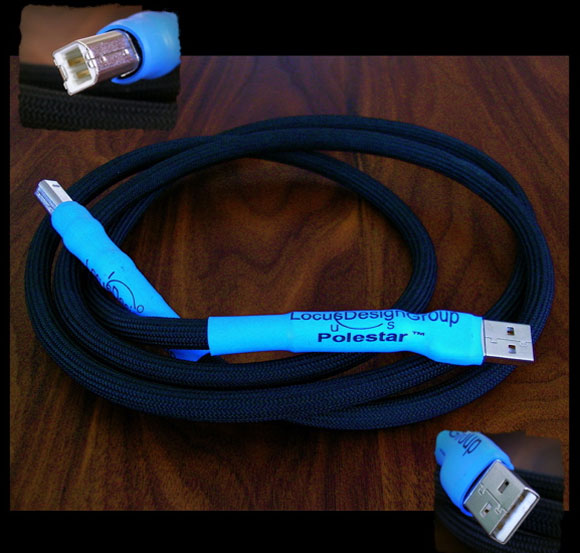 The Polestar is a hand-built custom USB cable that uses cryogenically treated copper wire and lots of other clever design innovations to deliver an enticing combination of sonic excellence and superb musicality. The Polestar is a remarkable product, and one that unfailingly serves the music, making it a stone-cold bargain at $249. If you're still using a generic USB cable between your computer and DAC, just go out and buy yourself a Polestar USB cable, you'll be doing yourself a big favor. I predict the Polestar will blow you away just as it did me. Way recommended!
www.locus-design.com/index.html
Art Tatum: Piano Starts Here: Live at The Shrine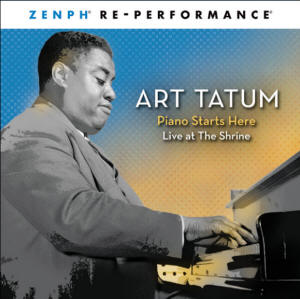 Zenph Re-Performance on the Yamaha Disklavier Pro Mk. III Concert Grand Piano – Sony Classical 88697-22218-2 – Multichannel Hybrid SACD
The second release featuring the remarkable Zenph Re-Performance technology, this classic reissue takes the original sessions from Art Tatum's 1933 debut recording and his famous 1949 Shrine sessions and offers them in truly refined sound that was given an even greater sense of authenticity by making the re-recordings in L.A.'s Shrine Auditorium. These performances have never sounded so good, with all previously available digital disc versions featuring pretty substandard and often barely listenable sound. The marvel of technology that is the Zenph process gives us what is essentially Art Tatum playing these classic pieces live in our listening rooms, in glorious SACD sound, and of course, there's also a binaural option that's a real treat for headphone listeners. The year of anticipation waiting for this release greatly rewarded those of us who gushed over the Glenn Gould Goldberg Variations; this disc is nothing short of magnificent; it will thrill audiophiles and music lovers alike, and will leave you breathlessly waiting for more of this excellent series. Kudos to John Q. Walker and all at Zenph Studios, and to Sony BMG Music for having the foresight to continue with this excellent series.
Vacuum State Logic Level 6 Sony DVP-S9000ES DVD/CD/SACD Player
The Vacuum State Logic Level 6 upgrade (unbalanced is $1695 + shipping and balanced is $2890 + shipping) to the Sony player takes the unit from being a decent player to something that competes with and in some cases betters players in the $10,000 to $20,000 range. The sense of musical flow, you are there palpability and most importantly emotional connection to the music this player provides makes it hands down one of the biggest bargains in high end audio.
Chalice Audio Grail SET Monoblocks (review)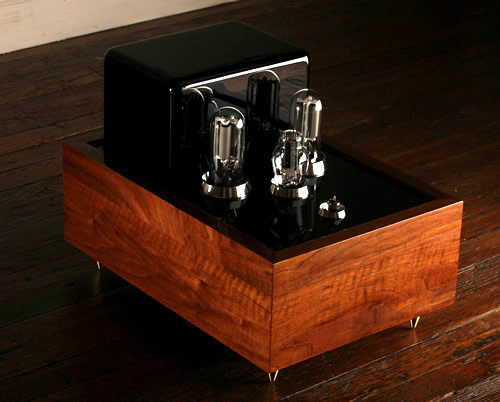 At $80,000 a pair one should expect greatness from these 150 pound each behemoths and that is what you get. They are built and finished to Rolls Royce level quality and the sonic performance of these amps put them in the company of the very best of SET amplification. With 845 output tubes driven in parallel the amps put out 50 watts per channel allowing them to be used with many more loudspeakers than is typical for SET amps. Yes they are extremely expensive and the level of performance is commensurate with the price.
Distributor
Telarc Records whose PURE DSD SACDs are consistently among the best sounding recordings on the planet!
HIGH DEFINITION TAPE TRANSFERS for bringing important historically significant out of copyright recordings from the golden age to high resolution 24 Bit 96kHz DVDs and downloads via well preserved consumer prerecorded 2 Track and 4 Track reel to reel tapes.
http://www.highdeftapetransfers.com/
Tecon SE34i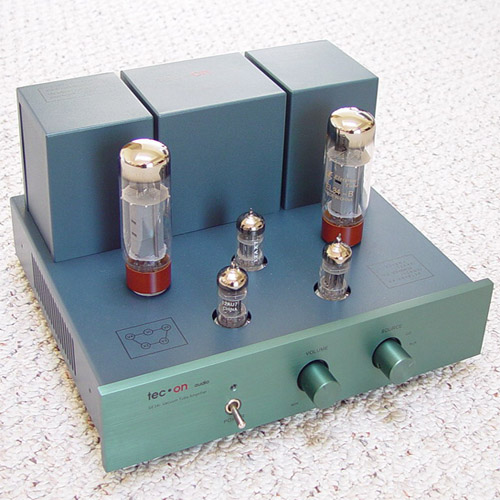 Cheap and fun the Tecon SE 34i at $449 plus shipping is an 8 watt single ended integrated amp based on the EL34 type output tube in "ultralinear" mode. With a bit of tube rolling starting from the not too bad sounding included Chinese tubes to a Phillips ECC83 input, two Mullard CV4003 driver tubes (from the great tube guru Kevin Deal), and the surprisingly good sounding JJ KT77s, this hefty little amp really makes music with my Focal 806S speakers. Suitably cheap speaker wire by Anti-cable in bi-wire connects the two. The sound is somewhat forward, vivid, shining brightly in the mids, with good treble and bass extension. Try this amp where a 300B SET would go and you might be surprised what so little money can get you.
HeadRoom Portable Desktop Amp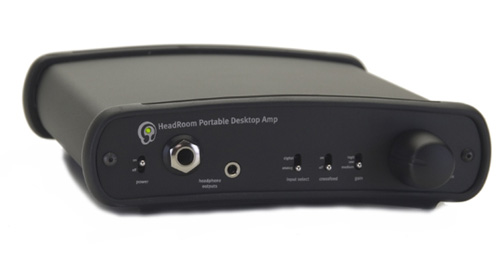 For audiophiles on the move, consider the HeadRoom Portable Desktop Amp, coupled with good headphones such as the Sennheiser 650s with SA Equinox HD650 cables and a computer with USB or coaxial digital out. I'm happy to report that this battery powered DAC/Headamp drives headphones with excellent dynamics and purity, really impressive "oomph" for something you could hold in one hand. I think the lithium ion rechargeable batteries built into the unit might actually help the sound by taking the power line out of the equation. Headroom's Tyll Hertsens knows how to promote headphone listening as a high value, portable audiophile experience. His team's 2007/2008 generation desktop portable is good enough to be a primary desktop unit. They should be proud.
PrimaLuna DiaLogue One integrated amplifier (review)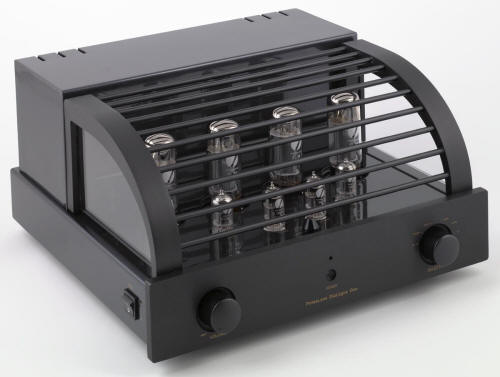 It seems like only yesterday that PrimaLuna's budget-priced ProLogue series of tube amplifiers made a splash with consumers and critics alike by combining remarkable sonics with high value and quality. The company returned to center stage earlier this year with the new DiaLogue One and Two integrated amps, a major step up from the ProLogue series. I reviewed the One and it is truly a 'best of both worlds' product: solid state ease of use, tube liquidity. It even offers a home theater pass-through and full-featured remote control that lets users switch between triode and ultralinear operation. At 36 watts triode/18 ultralinear, it's no monster amp, but the sound has surprising weightiness, and the One had no problem driving the inefficient Spendor S5e. It also got on marvelously with the Triangle Celius-202, which can sound bright and lean with the wrong amp. You won't get closer to breath-of-life realism than this for $2299. Based on my experience with the ProLogue series, reliability and customer support are excellent, making this, for some, quite literally the buy of a lifetime.
Ortofon 2M Blue (review)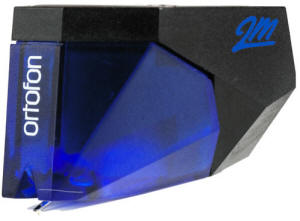 How much can you expect from a $199 moving magnet cartridge? If it's the Ortofon 2M Blue, a surprising amount of detail, coherence and frequency extension. Unlike, say, the similarly priced Grado Prestige Gold, the 2M Blue is somewhat unforgiving but its accuracy goes beyond what one normally hears from a budget-priced moving magnet. In fact, the 2M Blue paints an unflinching enough musical picture that it may be more at home in higher-priced systems. However, your reward for careful component matching will be a rich midrange with excellent presence, good inner detail, accurate imaging, extended treble and orderly, well-defined bass. It didn't like being mounted on mass market turntables but rode very happily on the Rega Planar 3. Overall, a solid value that may redefine your expectations of a budget moving magnet cartridge.
ModWright Sony 9100SE CD/SACD/DVDV with Signature Truth Mod and Vacuum Tube Power Supply + Mullard NOS GZ34 Rectifier Tube on Board (review)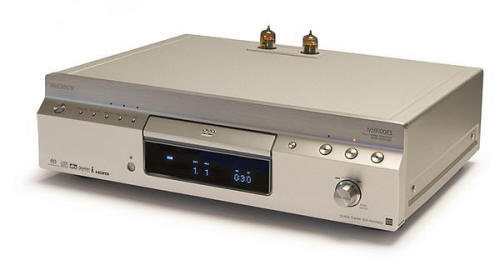 OK, it's the third year in a row, but so what? I love this digital, almost universal player. The ModWright Sony is now $4300 complete plus the cost of a NOS Mullard GZ34 [less if you supply the Sony of course] and includes all of super designer Dan Wright's current goodies. Yes, the E.A.R. Acute CD Player has more realistic CD reproduction for another $1600, and the latest dCS Stack is a solid improvement in SACD performance at $30k+, but…for $4300 the ModWright yields extraordinarily realistic tambours, mountains of definition, and is a solid reference CD/SACD/DVDV super player that will not disappoint even the most particular audiophile. I cannot name a solid state or tube player that is superior overall anywhere near this price point, or triple it, and I'm talking all major and super audiophile brands. That it has maintained its advantage for three years is amazing in itself. ModWright continues to support it even though they have switched to making superb amps, preamps, and phono stages from scratch. I have never ever heard a single complaint from an owner who needed service on their ModWright player. You get all of Dan Wright's tube output stage and rectification, his own clock, bybee filters, and more plus you keep all the functionality of the Sony…Dan even modifies the drawer and mechanism. His ModWright Sony 9100 is my choice for the 2008 Reviewers Choice Award. Play it again Dan.
Kimber Kable and Ray Kimber, President of Kimber Kable, on their 30th Anniversary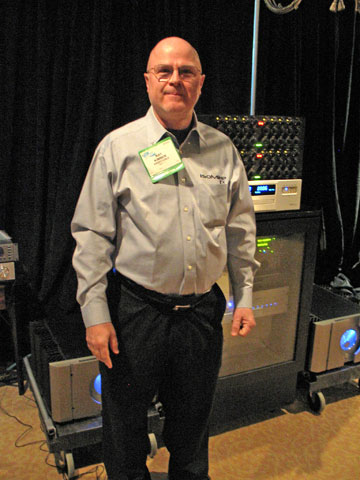 Kimber Kable is celebrating its 30th Anniversary and Ray Kimber is a beacon of hard work, honesty, high value, and innovation in connectivity that has been and continues to be the benchmark for all cable manufacturers worldwide. I have used his Hero, Select, KCAG, and KCTG for years and still rely on them today. His Palladium power cords are terrific and priced right. His speaker cables are wondrously musical. His recordings [with proceeds going to educational institutions] are amazing to hear and are reference tools for audiophiles. His friendliness to audiophiles and service to customers is unparalleled. He supports our hobby to the utmost and for this he and his wonderful company deserves our gratitude and my Reviewers Choice Award for 2008. Ray, here's wishing you 30 more!
Herron VTSP-3 preamplifier (review)

This year's deadline for my Writer's Award for 2008 arrived before I was ready, mainly due to finishing the outstanding IsoMike review so that it would get published and eligible for the 2008 awards Playing catch-up. I finally realized that I had not included mention of the superb new design by Keith Herron of his VTSP-3 preamplifier ($6550)! Being one of the very few audio reviewers in the English speaking world given access to his sublimely superb products is then shirking my responsibilities to then report on them. That I dutifully did at the first of this year! If I had time to start over, I would have summarized the Herron review and the VSEI reviews and simply listed the best recordings of the year as being used to evaluate the Herron Preamplifier and the VSEI upgraded SACD players. As our audio components approach some sort of ultimate goal it becomes more difficult to make significant improvements. In both Keith Herron and Allen Wright's new and definitely significantly improved products, each credits improved signal to noise ratio (either audible or measured) as at least partly responsible. Long months of intensely reviewing, enables me to again put an old audio myth to rest-permanently. Improving audio quality and clarity does not make distortions more aggravating or worse. They are simply revealed for what they are and nothing more.
Further more, the listed two new releases, Telarc's La Boheme as probably the finest audio quality opera recording ever released (SACD) and the (SACD) release of the IsoMike's Beethoven's string quartets as possibly the finest audio quality of any kind of release certainly are also deserving recognition by receiving PFO's writer's awards.
Beethoven String Quartet, Op.18. Beethoven String Quartet, Op.130+Op.133. Fry Street Quartet. IsoMike Hybrid CD/SACD 4 channel surround# FSQCD5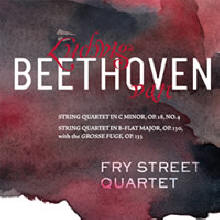 This is probably the cleanest, clearest, most detailed natural sounding recording I have heard. Ray Kimber's experimental IsoMike system seems to be responsible and here is showing off its promise. Seemingly a very close-up recording, actually it is not. That also is caused by IsoMikes unique characteristics, a substantial reduction in the audible signal/noise ratio in the audio range below where most filtration takes place. Some results are an unprecedented signal to noise ratio (black backgrounds) and a very real "microscopic" effect making the instruments appear substantially closer than they really are. These revelations are most readily revealed using VSEI's very latest upgrades to the Sony models SCD-1 and SCD-777ES. Lack of available space for our annual awards does not permit a separate listing, once again, for what may be the second or third best sounding SACD/CD player in our civilized world. A large part of its performance is also related to the advantages of the IsoMike system – a very real improvement in signal to noise ratio to prevent high frequency noise generated by high speed digital circuits from contaminating the signal plus extra isolation of grounds. If additional space had been available, I would have given an award to the sublimely beautiful recording Serenade by the Turtle Creek Chorale. Recording and performance seemed perfectly matched and almost flawless in this beautiful collection of easy listening, mainly male choral selections by Reference Recordings.
La Boheme (Puccini). Atlanta Symphony Orchestra, Chorus and Soloists. Telarc 2 SACD-60697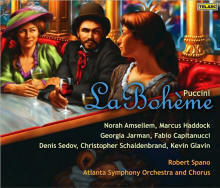 This annual writer's award is given to this outstanding and unique (for the USA) production and of course for the resulting superb SACD recording, the finest audio quality opera release I have ever had the pleasure to hear and review! Michael Bishop, rightly famous for his excellent recordings of large-scale romantic period compositions featuring prominent bass drums and tympani, here gives his greatest performance with the most realistic recorded opera ever. No really unusual or special effects here; realistic is the name of this opera's presentation, no typical studio atmosphere or two dimensional staging allowed. For a particularly beautiful and relatively refined example of Bishop's more common repertoire, an award quality recommendation could be given to his Prokofiev's interesting Lieutenant Kije Suite on Telarc SACD-60683. Pucccini's La Boheme producers have pulled off what has long been the provenance of a very few recording companies in a select few countries!
Way to go Telarc!
Ultrasone Edition 900 Limited Edition Headphones ($1850)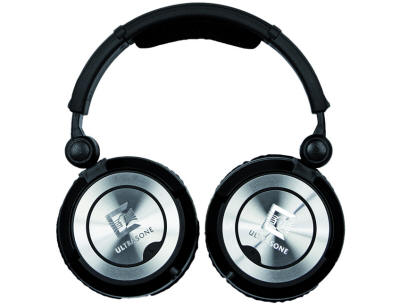 Ultrasone Edition 900 is the first pair of Ultrasone PRO headphones with their patented S-Logic PLUS, a 'Natural Surround System' technology that combines sonic precision dampening with micro-acoustic reinforcement so that the driver, buffer-board, and spatial parameters complement one another in an optimal manner.
Crowley & Tripp "Naked Eye" Roswellite Ribbon microphones ($1295)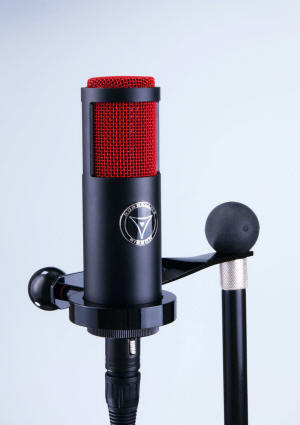 Roswellite is the trademarked name of a new nano-enabled ribbon material invented, patented and produced by Soundwave Research Laboratories, Inc. and used in high-quality professional grade Crowley and Tripp microphones. Roswellite is also known as "acoustic nano-film," an extremely strong, low mass, super-realistic paramagnetic composite with high inherent conductivity and sonic shape-memory properties. Because of its strength and shape retaining properties, Roswellite withstands plosives, wind blasts, phantom power surges, and high sound pressure levels even at low frequencies.
It has been some time since my last review, but that doesn't mean I haven't been in the game. I am now the father of two children—Hannah, 2 ½, and Timothy, 7 months old—and while being a parent has nipped into my audiophile time, I have still been able to listen to a lot of gear this year. Reviews are forthcoming, however, some pieces have risen to the top of the pile.
Audience adeptResponse aR6 line conditioner (review)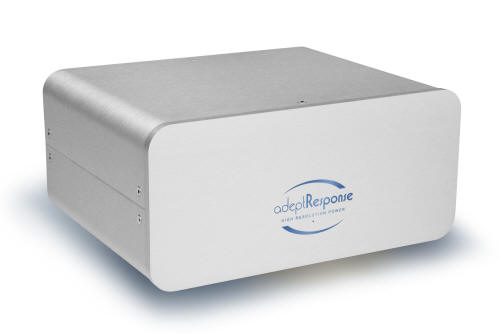 The two products that stood out the most this year were the E.A.R. 868 preamplifier and the Audience adeptResponse aR6 line conditioner ($2800). I wrote about the adeptResponse in the March/April 2008 issue of PFO. In my review, I said: "While I can't really say the aR6 has a sonic signature, I can say this. Since placing the aR6 into my rig, the system has better clarity, is more precise, almost like a veil or two has been removed from the musical presentation. This I equate to a blacker background with less noise as compared to the past. I am now hearing deeper, and with greater definition and detail into the music." TheAudience aR6 has brought me one step closer to audio nirvana. It gets out of the way of the music, and allows my precious gear to perform its best. It's a keeper.
E.A.R. 868 preamplifier (coming soon)
My second Writer's Choice Award goes to the full-function 868 preamp ($6895 and is also available as a line stage). This preamp, designed by industry guru Tim de Paravicini, has been in my system since May. During that time, other preamps have come and gone, either as potential review pieces or as challengers to the 868. The 868 has been the best of the group by far. Aside from its heirloom-quality looks, which result in a high wife-acceptance factor, the 868, much as its chrome finish suggests, polishes the signal being sent through it, providing better instrumental imaging and improved clarity.
The 868's midrange is to die for. Vocals are like I have never heard them—ever. This component communicates the harmonic structure of an individual's voice so well that I am not only able to hear each singer within a choir or in multiple-part harmonies, but each voice has a clear place within the soundstage. That in itself is worth the price of admission. Another major feature of the 868 is its soundstage. This preamp makes my sound room seem larger than it really is, with considerably more depth and a soundstage that is much wider than my speakers.
Listening to the 868 is like not listening to a preamplifier at all. It gets the emotion of music so right, and its musical presentation is so realistic, that once I turn it on (allowing for proper warm-up, of course), I forget that I am listening to an audio system and find myself in the middle of the musical performance. Isn't that what this hobby is all about? The 868 does that and more. Simply put, it gets the music right. I bought one!
Grant Fidelity amp A-348 (review)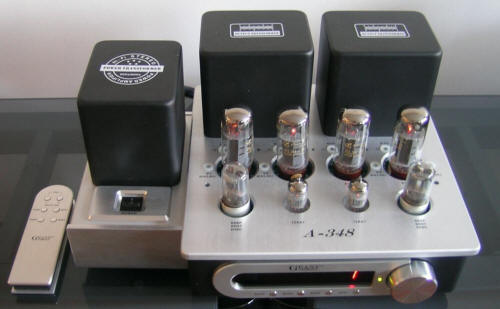 The Grant Fidelity amp A-348 ($1329), used in a huge living room with both the Michael Greens and the Windjammers, was a surprise. No sidewalls within "miles," the system I set up for my month long recovery from a knee replacement, presented a wonderfully believable soundstage with surprisingly deep bass and crystaline highs. The midrange was gorgeous, female voices were presented well. So well, I shook Ella Fitgerald's hand and thanked her for her performance. The idea of two chassis in one made (I hate to say this) solid state silence and those big tubes looked so cool! People who came to see how I was doing after the operation were shocked by the great sound, commenting on how "real" everything sounded..."So tubes are THAT good?"
Both amps are designed to keep things silent, shockingly so. Audiophile sound for peanuts with the Grant Fidelity, and I think the ADM32 is better than separates for what one would pay for a "good" preamp and amp. The Grant would be my choice for a casual room, the Nightingale would look superb in a "House Beautiful" type room. The problem would be that you would have a difficult time deciding where to spend your listening hours...a horrible dilemma. Get both.
Air Tight PC-1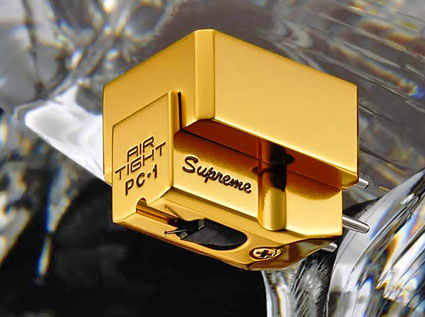 Last year my PFO product of the year choice was the Air Tight PC-1. Air Tight has earned the honor a second time with the introduction of the PC-1 Supreme.
Mostly everything about the Supreme is better, except the gold finish which is my least favorite embellishment.
Performance wise, the Supreme has exceeded all of my expectations with its ultra low distortion and superior information retrieval and by separating bass and midrange detail into transparent, super focused images regardless of the complexity of the music.
Perhaps this is due to the record-breaking 1 ohm internal impedance and special reduced coil windings, or perhaps there are tricks from A&M Limited that are not being revealed. Whatever the technical reasons, the notes are reproduced with incredible phase accuracy with even greater dynamics and the best low frequency extension I've experienced with LP playback.
Air Tight has hit it out of the ballpark two years running. Makes me wonder if it's possible to ring any more performance out of a moving coil phono cartridge.
Classic Audio Reproductions loudspeakers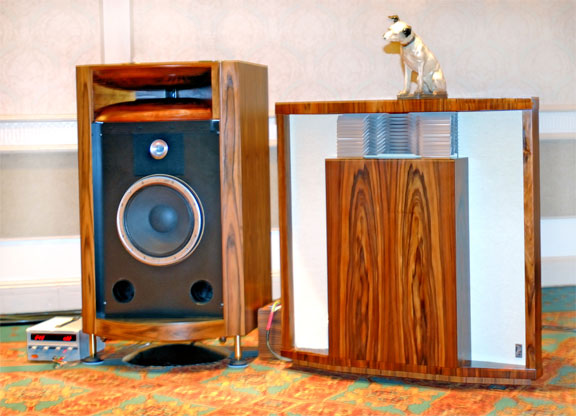 This is the first time I've awarded product of the year to a horn speaker.
I still don't qualify for the title, "horn speaker guy," but Classic Audio Reproductions with its recent upgrades deserves this award more than most. In fact, this speaker is so improved it should be considered a new product.
John Wolf has wrought so much more performance from this previous design, he's tempting all of us non-horn audiophiles to join his club.
John has been perfecting his T-1, T-3, and T-5 and his Hartsfield designs for years. I thought his old models did a great job at RMAF last year and I said so when I stopped by his room.
At this year's RMAF, Classic Audio surprised me. Although the associated equipment was mostly the same a fundamental design change transformed this speaker into a lightning fast, super controlled music machine with a fraction of its original distortion. From the outside it looks identical, but inside lies the secret of field coil technology.
For those that don't know, field coils use AC mains and a power supply to produce a super focused magnetic field, many times stronger than the best available conventional magnets. The result is an articulate driver, able to produce true to life volume levels with very low distortion using low power tube amplifiers, and without even breathing hard.
Give them a listen, even if you claim you're not a horn speaker guy. These may change your mind.
The Atlas power amplifier and Metis preamplifier from Rogue Audio (review)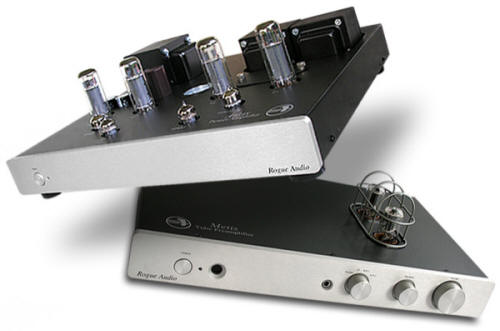 Simply put; if it's important to the music, the Atlas power amplifier ($1495) and Metis preamplifier ($995) from Rogue Audio will get it right. This ultra-affordable combo may not excel at every bell and whistle obsessed upon by the crazed audiophile, but judge them by their meager price at your own peril for these components combine to cut to the soul of the music like few other components and none that I've heard near their price points. They paint an aural picture with as saturated a pallet of tonal colors as I've heard to create a musical tapestry that is rich, ultra-pleasing and shockingly satisfying. It's not often I get to recommend so highly to every man products priced for the everyman, which makes a recommendation of these components from Rogue Audio even more enthusiastic.
Acoustic Zen Absolute AC cord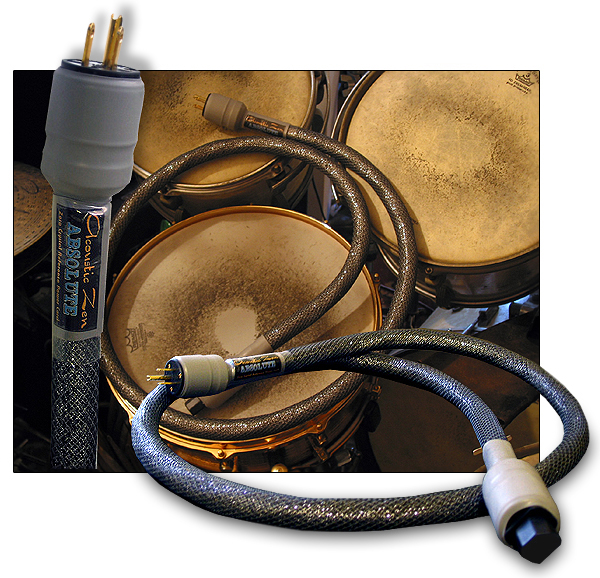 Robert Lee's background as a violinist seems germane to any discussion of his exemplary work as an audio designer. The musicality of his creations over the years, from amplifiers and interconnects, to loudspeakers and power cords, are marked by a string-like silkiness, a smooth, laid back, natural quality; linearity, ultra-high resolution and a wealth of detail are never mitigated by an aggressive, analytical quality, nor by the surreal, larger than life perspective of some tweaked out, over-wrought high end products—his designs offer listeners a window into the music, not a lap dance, for an exceptionally realistic, non-fatiguing experience.
You'd have to go a long ways to arrive at a more musical current source than the $1488 Acoustic Zen Gargantua AC cord, with its richly layered midrange, full-bodied bass reproduction, smoothly detailed top end and warmly resolved character, but the Acoustic Zen Absolute AC cord truly trumps its kid brother—as one bloody well might hope for a suggested retail list price of $2488. Not that the Acoustic Zen Gargantua is some sort of poor relation, and I find its rich, woody sonic signature an exceptionally good match for my Rogue Stealth Phono preamp. But there's something truly extraordinary about the musical signature of the flagship Absolute AC cord, nor does its impact lack for immediacy straight out of the box. The Absolute's hybrid copper-silver geometry features solid silver, single-crystal conductors but if you're expecting a bright, in your face AC cord, guess again.
The Acoustic Zen Absolute AC cord not only evinces extraordinary frequency extension from top to bottom—translating dynamic swings with the kind of speed, immediacy and bass impact that makes organ pedals swell up from the floorboards like a sperm whale sweeping giddily through a school of krill—but with spellbinding depth of field and image specificity. There is so much more information—on the order of stepping up from single ended to fully balanced operation—that the listener experiences a bump up in signal level. It just sounds as though there is a lot more there, there, more information, and in truth, the Absolute AC Cord seems to deliver more instantaneous current, which translates into a more expansive, immense soundstage, depth of field, image specificity and illumination.
The Absolute excels at information retrieval, delivering a wealth of harmonic details, and low level ambient cues, with such a spine-tingling sense of venue that I just about leaped out of my chair the first time I plugged it in to my VTL 5.5 preamp, and subsequently when I coupled it to my Manley Massive Passive EQ and the extraordinary Luxman DU-80 Universal Player I recently got in for review. And while one gets blacker blacks, quieter overall performance, and a breathtakingly realistic sense of venue, the top end routinely vaults up to heretofore unimagined high frequency heights, without any untoward brightness.
The Acoustic Zen Absolute AC cord is an indispensable high end component for no-compromise gear—if you think you are eliciting all of the musical resolution your top end gear is truly capable of, guess again Pilgrims. And if the Acoustic Zen Absolute AC cord demonstrates authentic product-of-the-year pedigree, wait until you hear the Absolute Interconnects and Absolute Speaker Cables—zounds. The Acoustic Zen Absolute AC cord embodies all of the musical qualities I most cherish in high end gear, and the degree to which it places you on stage in a capacious, ambient performance space is utterly inspiring.
Audience adeptResponse aR12-T (review)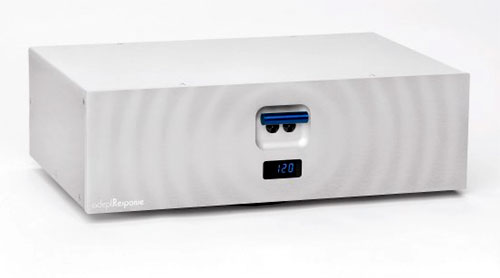 The Audience adeptResponse aR12-T uses only the finest in conducting, filtering, and transient suppression components. The power switch is a very high quality magnetic circuit breaker. The state of the art inductive components used contribute no significant series resistance, maintaining a low impedance power path to your playback system. Audience provides measurements to support this claim. Each of its 12 Hubbell high-grade IEC outlets is first individually filtered, and then double filtered from every other outlet in the device, providing for maximum component-to-component isolation. The aR12-T also performs a partial power factor correction, RF/Noise Filtering and Transient Suppression.
Sonically, the aR12-T (to denote the Teflon® components, which is the ONLY difference between the original $4100 aR12 and the $8000 aR12-T) is dead quiet, allowing for the formation of darker backgrounds and the rendering of more vibrant, lifelike images, all with cleaner edges and spectacularly realistic depth and width. You are treated to layer upon layer of intricate detail, all with NO glare or edge, unless it should exist in another component or the recording under examination.
Music is released with the utmost dynamic contrast (both macro and especially micro), abounding with complete harmonic structure, enunciate pitch definition, and fully realized and complexly textured overtones. Timbre is overwhelmingly honest, simply blustering with life, rich in detail, and full of harmonic bloom. The entire musical spectrum is recreated with an inescapable sense of ease and warmth, a delicate coherence, a lucid dimensionality, a tangible presence, a wholeness of texture and a spooky immediacy that is almost as convincing as the live event.
Where the original aR12 (recipient of my 2005 Writers Choice Award), raised the bar and set a very serious standard, the aR12-T creates an entirely new benchmark. While its $8000 asking price is not "cheap" by any measure, the degree of elevation in transparency and musical relevance the Audience adeptResponse aR12-T affords in my reference system (roughly $135,000 MSRP) is, in a word, unparalleled. This is the most effective, least invasive power conditioner on the market today, PERIOD.
The Von Schweikert Audio VR-5 Anniversary (review)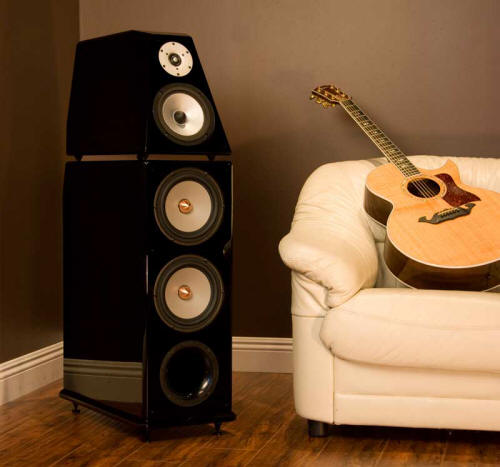 The VR-5 Anniversary (or "Anni," as I have come to abbreviate it), celebrates both Albert Von Schweikert's observance of his thirtieth year in the speaker industry and an entirely new crossover approach. Albert refers to it as a Passive Servo Control, and it is the culmination of more than a year's worth of concentrated effort and development.
The VR-5 Anni presents everything it plays with a sense of ease, an effectual effortlessness that is only typically found in much higher priced entrants. It offers a magical lucidity in its capacity to blend the entire sonic spectrum into one coherent musical voice.
There is an undeniable sense of immediacy in the midrange in general, and of the lower midrange specifically. It is downright scary in its naturalness, harmonic richness, and matter-of-fact command of micro-dynamic shading. Its overall musical construct affords significantly improved individual instrument contribution, actually fostering an enhanced communication of the underlying musical message, which they are able to present more unmistakably.
String tone is stirringly vibrant, piano attack vitally percussive, vocal subtleties consistently vivid. Its newfound midrange propinquity is one of the VR-5 Anni's most stirring attributes and is characteristic of much more sophisticated and expensive loudspeaker designs.
Low frequency performance closely approaches world-class in terms of extension, weight and dynamics. With better recordings, individual drum skin tone, with remarkably distinct pitch, is effectively recreated in a credible space, and in convincing size, then propelled into your chest with remarkable impact.
Where most of the lesser VRs I've heard do remarkably well with stage depth and width, in my room, the VR-5 Anni very accurately fleshes out the rear left and right corners of the stage, and, recording permitting, perfectly nails vertical placement and instrument size. In the spatial recreation department, the VR-5 Anni is as good as any speaker in my experience, regardless of price.
The overall clarity of their voice is commandingly convincing. I'm talking about a level of clarity, a degree of effortless intelligibility, that I was totally unprepared for from a speaker in this price range. They offer a degree of transparency unheard of in this price range and are, in a word, breathtaking. The Von Schweikert VR-5 Anniversary is a stirring and triumphant achievement from a man and a company with a long and rich history of noteworthy accomplishments.
If you've always dreamed of having the performance of a super-speaker that carries a price tag akin to that of a hand-made Italian sports car, but you were unable or unwilling to commit that kind of investment, the VR-5 Anni will afford you a disproportionately large slice of that exquisite performance.
My Writer's Choice awards go to the first and last products I reviewed over the past 12 months.
PS Audio Power Plant Premier (review)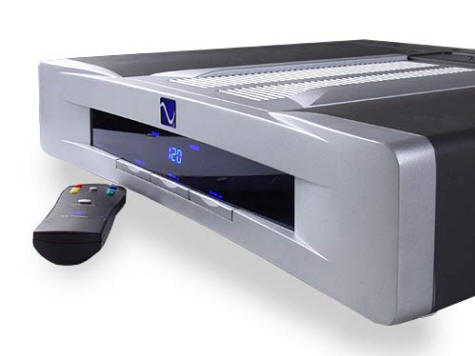 The PS Audio Power Plant Premier ($2195) is unlike most power conditioners in that it completely throws out the AC coming from the wall and regenerates its own low-distortion, solid 120 volt sine wave. The improvement you'll hear in your system is dependent on what you start with, but in my system it improved everything. Dynamics, imaging, detail and transparency went up in a huge way. Many acquaintances report similar results. You've got to try this one.
Clayton M300 Monoblocks (review)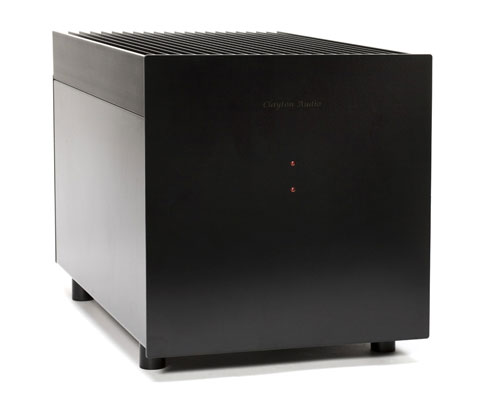 The Clayton M300 Monoblocks continue Clayton Audio's smashing line of power amplifiers. 300-watts of clean Class A power provide thrilling dynamics, true-to-life imaging and rich colors with a neutral balance. Great on all types of music. These dark beauties won't win awards for industrial design, but all the money has gone into the electronics to make the listener connect with the music. Relatively expensive at $13,500 they compare favorably with other amplifiers costing much more.
www.triaudio.com/claytonaudio.html
Daedalus Audio Ulysses loudspeakers (review)

One product that I reviewed this year truly stood out as special: the Daedalus Audio Ulysses speaker ($8800 a pair). This high-efficiency (97dB) speaker features dazzling handmade-hardwood craftsmanship with dynamics that are exceptional and life-like. A most natural sound that conveys true textures and colors of instruments and voice. A speaker that can take you to very high SPLs while keeping its composure, with all the thunder you will ever need, but also all the whisper-and-hush detail you could ever crave. The Ulysses is indeed an unusual product in this day and age—made in the US, very high quality, with a floor-to-ceiling soundstage that always leaves you wanting more.