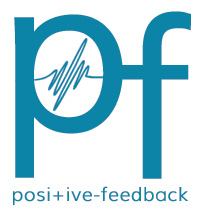 You are reading the older HTML site
Positive Feedback ISSUE
40

november/december 2008
Music, Sound and Personalities: The 2008 CES and T.H.E. SHOW, and 2009 Preview
by Dave Glackin
2008 was my twenty-third CES, and my fifteenth as a member of the audiophile press. Once again, I was accompanied by Stan Ricker, mastering engineer extraordinaire. I drove up from Pasadena and met Stan at Kramer Junction. We had a nice lunch, then continued on through the high desert, flying low. As usual, much of the action was on Harmon Avenue in Las Vegas…
This year, I'm bringing you portraits of some of the more interesting characters in the show. Be on the lookout for these folks in 2009. Remember, you can't tell the players without a scorecard, so print this out and take it with you to CES 2009!
Kudos to Mike Maloney for the Best Show in Show. T.H.E. Show was at the St. Tropez and right next door at the Alexis Park this year, taking over the old CES high-end venue. This will be repeated for 2009. Mike and Richard Beers once again did an outstanding job of providing a laid-back atmosphere in which the exhibitors' wares could be savored. T.H.E. Lunch was much appreciated, out on the grass in excellent weather. Mike also arranged for some excellent live music (below). Here's to many more years of the best maverick show anyone has ever organized.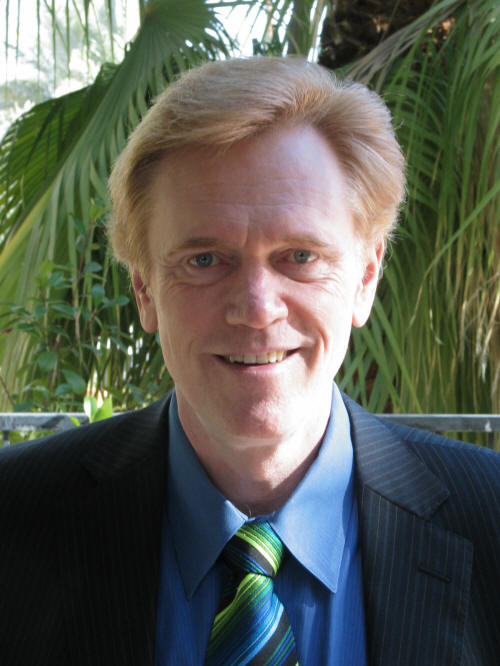 Merv Harding brought together a group of top-tier Las Vegas musicians who performed the Best Live Music in the Show. Merv's small band really cooked. Merv led on trumpet, and the notes flew to the rafters. This guy can really play! Merv has been in Las Vegas since 1963, and has played with artists and groups such as Frank Sinatra, Ella Fitzgerald, the Woody Herman band, the Tommy Dorsey Orchestra, Bob Crosby (Bing's brother), Les Elgart, Warren Covington, Peggy Lee, Betty Grable, Lena Horne, Dean Martin, Sammy Davis, Charlie Rich, Liberace, Wayne Newton, Dinah Shore, Debbie Reynolds, Juliet Prouse, Nancy Wilson, and Liza Minnelli. Merv has played with the Lido at the Stardust, and with the Folies Bergere. In other words, he played with about every big name that came through town for nearly three decades. It all ended in 1990, when the shows stopped using live music and went to tape, and then to CD. Merv, we hardly knew ya! Thanks for putting on an outstanding, high-energy performance.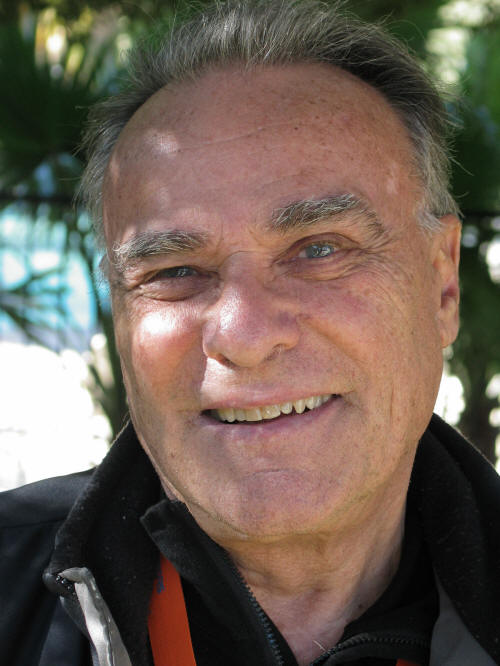 Keith Herron of Herron Audio provided the Most Enjoyment in the Show. Keith and Duane Goldman's room was an oasis of music and friendship for Stan Ricker and me, and we spent much time listening to the all-Herron electronics, cables, and loudspeakers, as we plan to in 2009. My reference preamp is now the Herron HL-1, which is a solid-state unit that, in my opinion, combines the best of solid state and tubes into one glorious-sounding piece. (I never thought I'd ever own another piece of solid-state gear until hearing this one.) The remote control includes switchable absolute polarity, which is an indispensable feature, if you want to know what's really on your LPs and CDs. Keith has also proven year after that plants not only improve the air in the room, bit they also make great acoustic diffusers. Thanks for the wonderful time again, guys!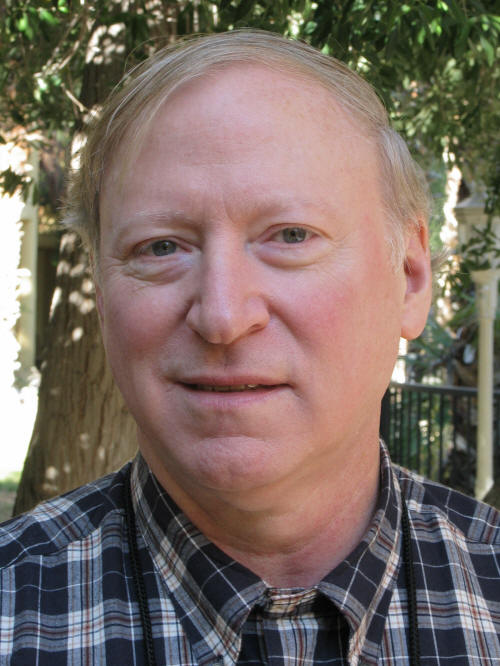 Duane Goldman, aka The Disc Doctor, was exhibiting his products with Keith Herron. Duane was featuring the Best Record Cleaning Fluid in the Show. Duane not only knows that his stuff works, he knows how it works and why it works. That's what happens when an exceedingly bright physical chemist attacks the problems of audio. What'll he come up with for 2009?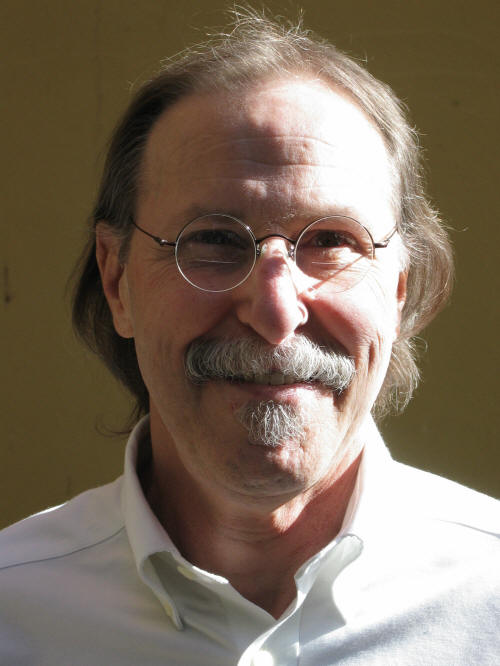 Sheila and Mathew Weisfeld's company VPI produced the Best Turntables in the show. One example was the TNT HR-X in the Herron room, sporting the new rim drive. Rim drive is an old concept in turntables, but it is probably executed here better than it ever has been. The hall buzz about this refinement of an already amazing product was uniformly positive. A very happy development is that Mathew Weisfeld is poised to take over the helm of VPI and carry on when his parents Sheila and Harry choose to retire. (And did you know that TNT = The New Turntable? )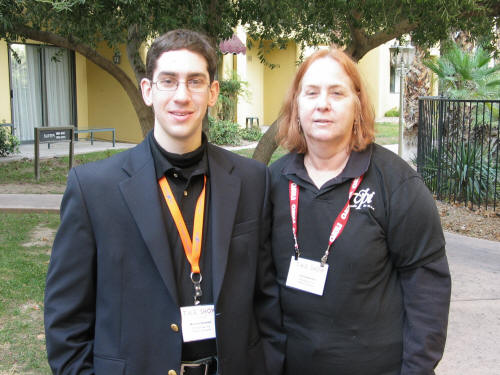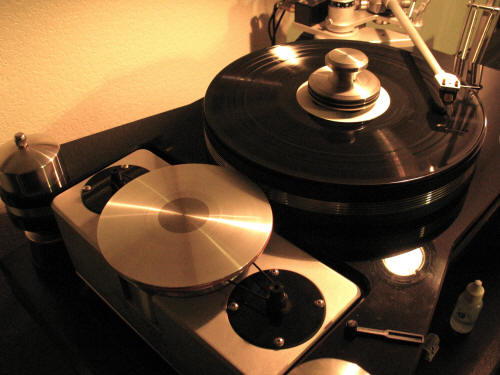 Peter Ledermann of Soundsmith displayed the Best New Use of Old Technology with his strain gauge cartridge and bespoke phono stage, as well as his preamp, power amps, and loudspeakers. The preamp indicates LP tracking force on each groove wall, warpage and eccentricity. Soundsmith's "The Voice" moving magnet cartridge was mounted on a VPI TNT HR-X. This system produced one of the very best sounds in the show, and we hope to see them back in 2009.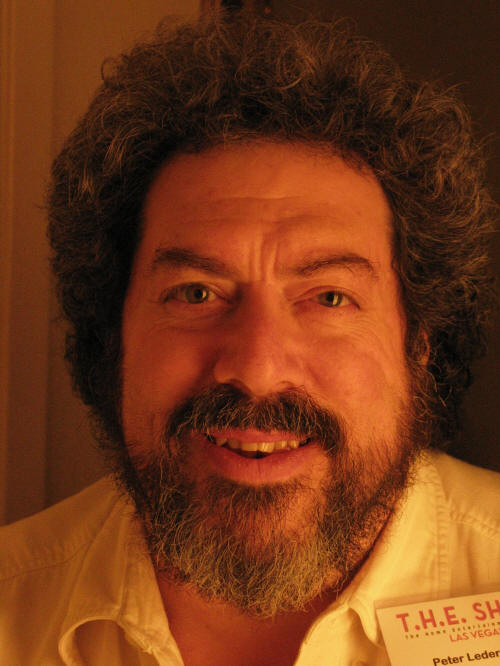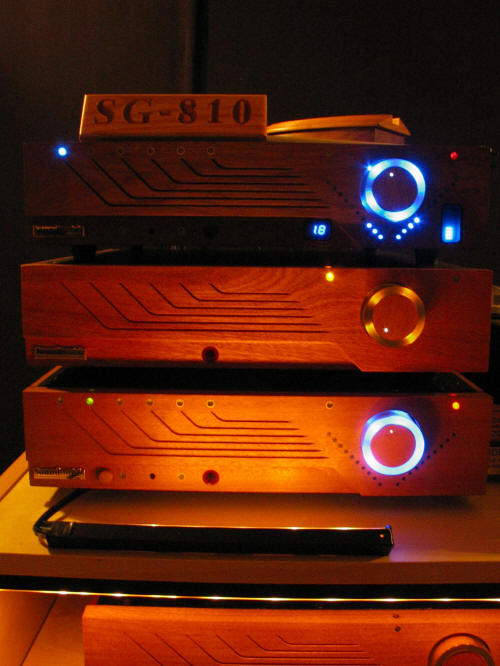 Robert Lee of Acoustic Zen displayed the Best New Large Loudspeaker in the show. Powered by Halcro amplifiers, this 87 dB efficient speaker sounded fantastic. Robert is a dear friend, and I wish him all the luck in the future.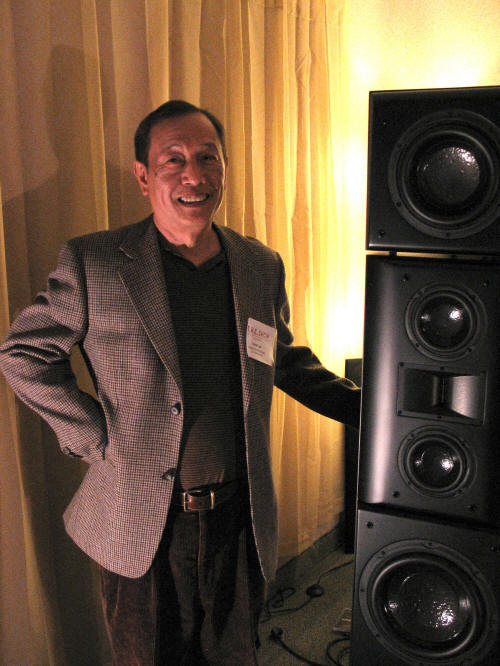 Aby Fon of Cisco Music was displaying what were the Best New Classical LPs that I heard in the show. Specifically, Diabolus in Musica with Paganini (a Deutsche Gramophone reissue) was captivating. I plan to get some of these LPs in for review.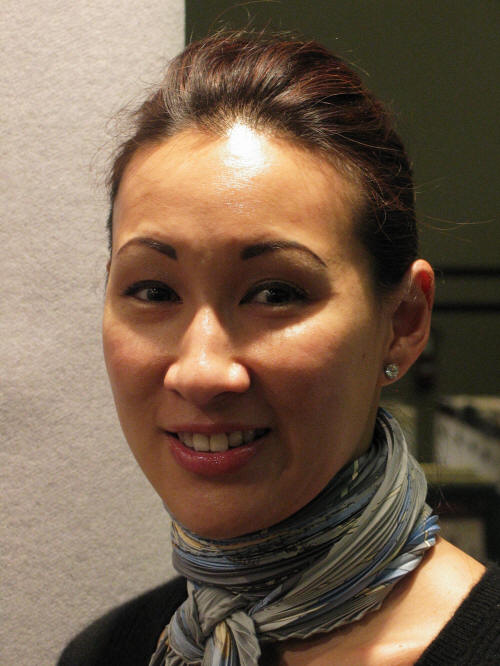 Chad Kassem of Acoustic Sounds and Blue Heaven Studios is hands-down the Best Protector of the Blues in the show. Chad continues to produce some of the best blues festivals on the planet. He is also proudly producing a number of Blue Note 45-rpm reissues.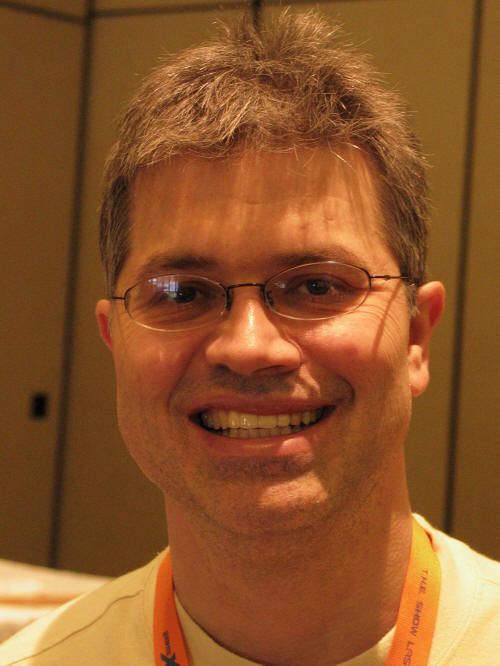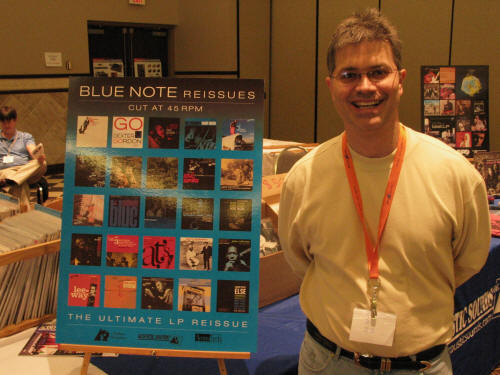 Jeff Tonkin and Mike Garges of the Hovland Company were showing what I judged to be the Best New Solid State Amplifiers in the show, the Stratos, being fed by Hovland's first prototype digital music source and first prototype solid-state preamp. Hovland also makes what I consider to be the Best Tonearm Cable, but alas, it wasn't in the show this year. I might add that Jeff designed and built the best private listening room that I have ever had the pleasure of setting foot in.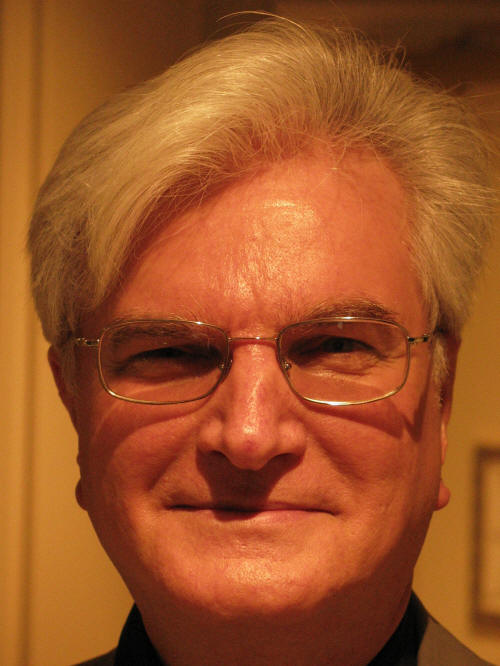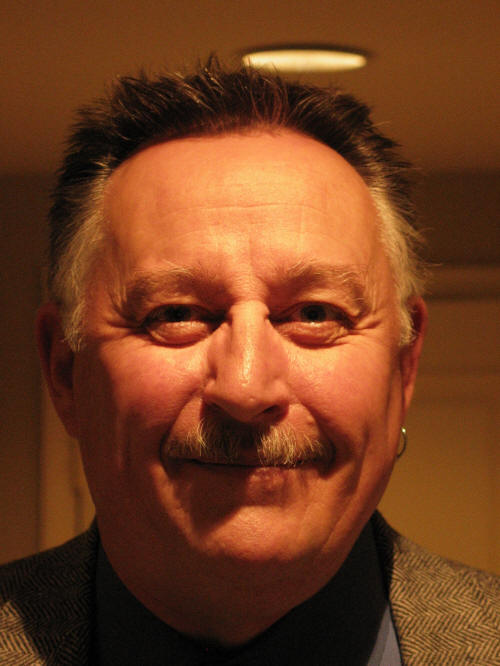 Lars Hansen of Hansen Audio had the Best Sound in Show in 2008. This system sounded so natural and relaxed that it made me relax and forget about everything else but the music. The source was a Redpoint turntable, Koetsu Coral cartridge, and Triplanar arm. The amplifier was a CAT Signature 100 Wpc single-ended affair. Hansen has appeared like a supernova upon the audio scene, and you really owe it to yourself to hear their products. Lars is shown with his new center channel loudspeaker, which I did not get a chance to hear. I'm looking forward to spending time in the Hansen room in 2009.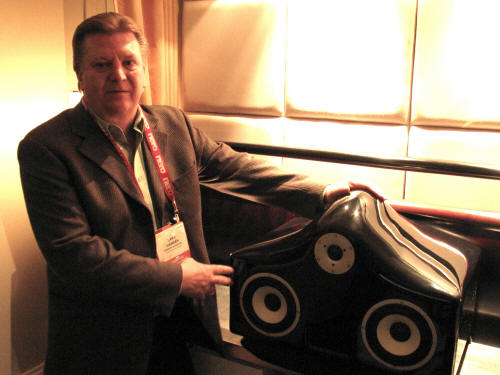 Bobby Palkovic of Merlin Music Systems offered up the Best Musical Surprise in the show. He played a newly released CD of Neil Young at Massey Hall in 1971, which sounded phenomenal. Bobby was powering his Merlin VSM-MXE loudspeakers with Joule Electra electronics to great effect. Merlin is always one of the top-tier systems in the show. Good to see your health continuing to improve, Bobby!!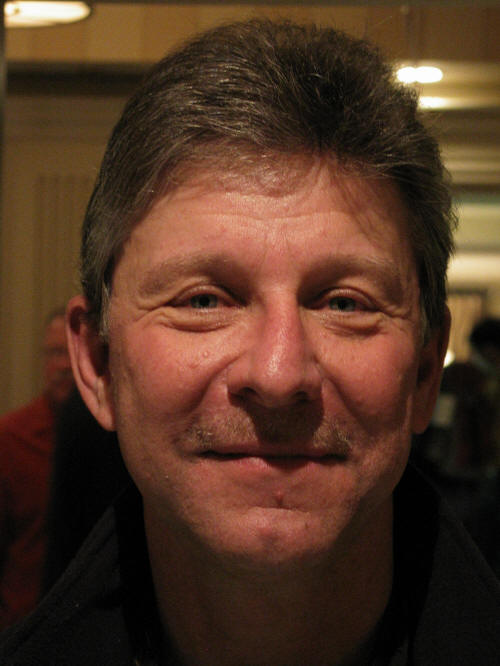 Stan Ricker and I ran into the always-fascinating Tim DeParavicini, the Best Brainiac in the show. Tim knows the ins and outs of audio gear, both professional and consumer, like few others, and I always learn something new within the first five minutes of speaking to him. Tim has a sterling reputation for modifying gear, as well as for producing his own.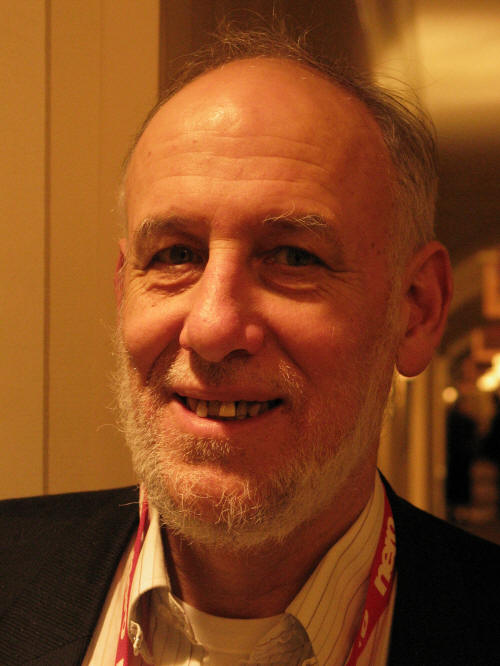 Scott Frankland of Wavestream Kinetics was demonstrating the Most Impressive Tube Amp in the show. Yes, the V-8 has been around for a while, but it never fails to sound outstanding, as it did this year with a Continuum turntable and Chario loudspeakers from Italy.
Joe Fratis of Art Audio was the Best Racing Fanatic in the show. He's always made great electronics, but this year I was more interested in his racing stories. I hope to attend a race or two with Joe during my 2008-9 stint on the east coast. Joe's electronics produced stunning sound on jazz through the Maxx Horn loudspeakers.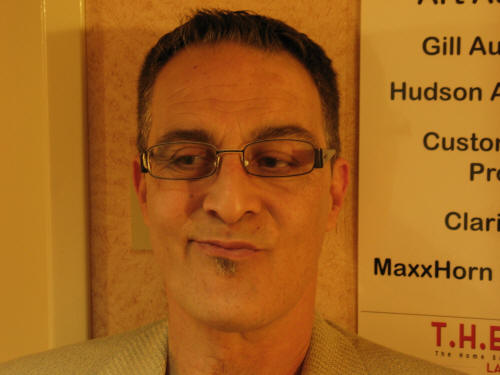 George Cardas was the Best Cable Maven in the show. George is a prince among men, and his cables are pretty great as well (they're almost all I use in my reference system).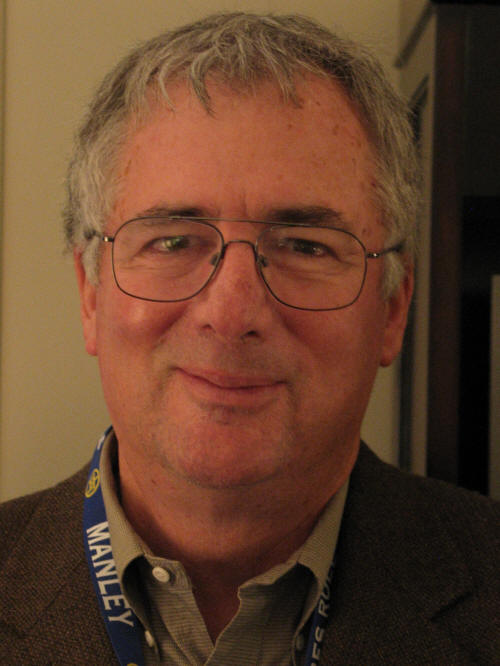 Les Edelberg of Audio Power Industries was the Best Power Conditioning Pioneer in the show. His Power Wedges are based on no-BS engineering, and reside to this day in my reference system. Great to see you, Les.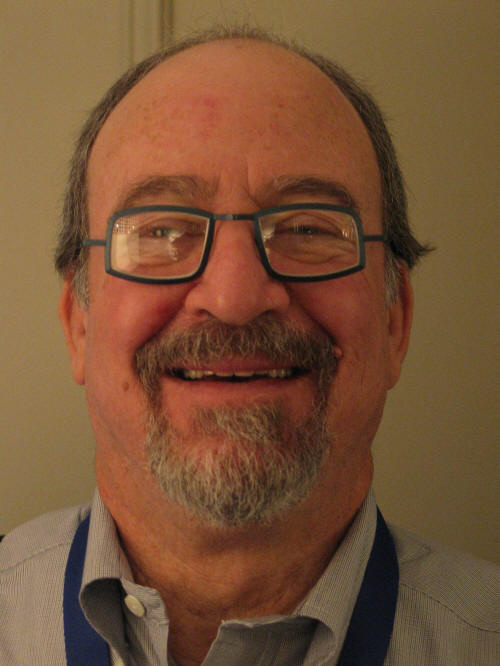 Karl Scheumann of Audio Machina was showing the Highest-Tech Small Loudspeakers in the show. As regular readers of these show reports know, Karl's loudspeakers have impressed me mightily in past years, and this year was no exception. It was great to see you again, Karl.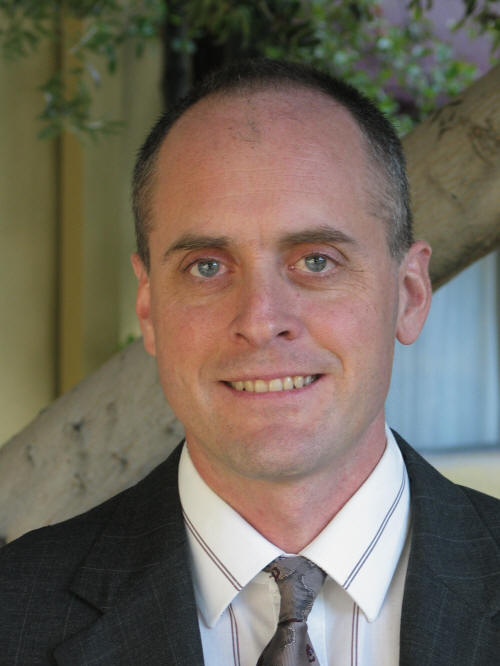 John Wolff of Classic Audio Reproductions was demonstrating a loudspeaker with a 3-inch aluminum field coil driver. At Rocky Mountain Audio Fest he reportedly had one with a 4-inch beryllium diaphragm.
Ralph Karsten of Atmasphere was playing the Best OTL Amplifiers in the show (OTL = Output Transformer-Less). These are well-made amplifiers that always sound terrific, as they did in the Classic Audi Reproductions room.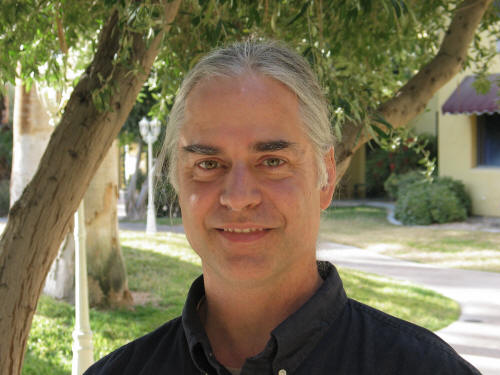 EveAnna Manley of Manley Laboratories exhibited the Best Spirit in the show, which is the highest award I can think of. Her products are, of course, world-renowned, but they would not exist without her drive, enthusiasm, smarts, and common sense. Bravo, EveAnna. The sound, playing custom CD transfers of Frank Sinatra by Mitch Margolis, through Joseph Audio loudspeakers, was phenomenal.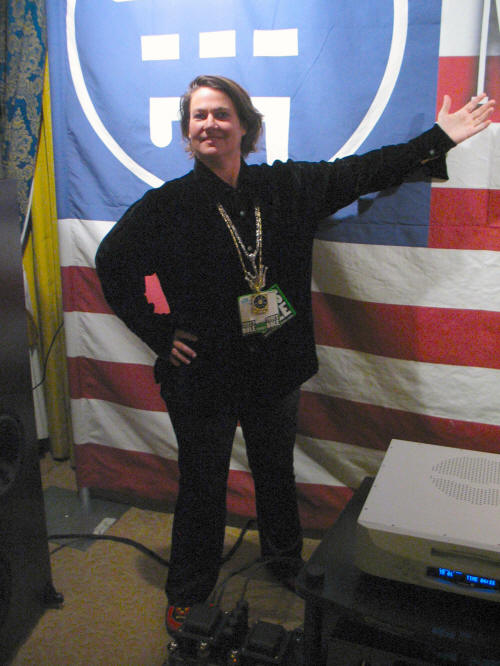 Mitch Margolis of Manley Laboratories was the Best Sapphire Group Member (give-or-take a couple) at the show. Mitch is an electronics designer par excellence, and is responsible for designing many of the products from Manley Labs.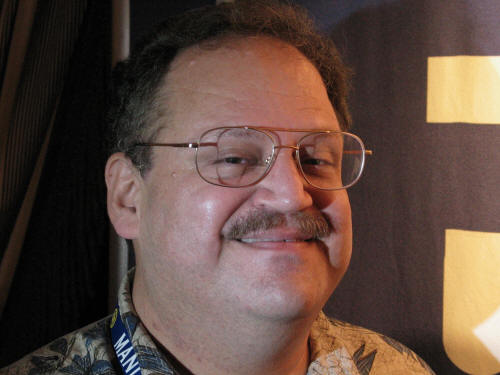 Jim Bongiorno was the Best Character in the show. Jim has had many high-end companies, including, Great American Sound (of Ampzilla fame), Sumo (of Charlie the Tuner fame, not to mention the Half-Power power amplifier that I used for years), and now Ampzilla 2000. Jim had some choice words for some of the music being played at the show ("noise with notes"), and we had a fine time shooting the breeze during a quiet moment at San Tropez. I just wish I'd caught Jim on his pink day (move over, Sinatra).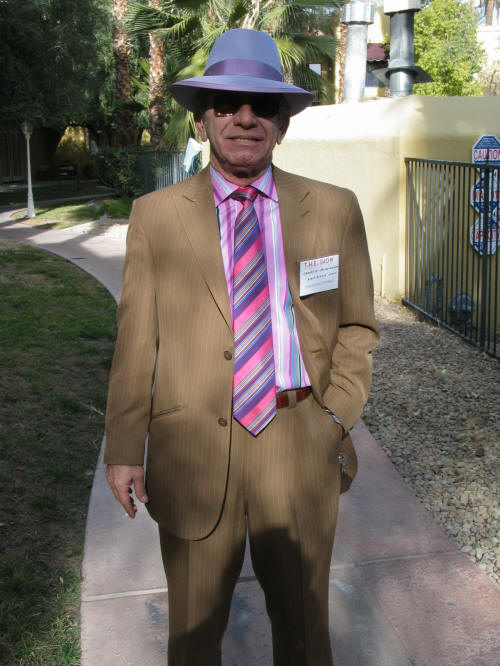 John Curl was the Most Legendary Electronics Designer in the show. John designed the first Mark Levinson preamplifier and amplifier in the 1970s, which are widely recognized as the first solid-state designs that could give tubes a run for their money. John's most recent designs have been for Parasound, and those products have received rave reviews. John is resurrecting Vendetta Research, to allow him to produce no-holds-barred products (many consider his SCP-2 to still be the best phono preamplifier ever made). John is pictured here with Jim Bongiorno.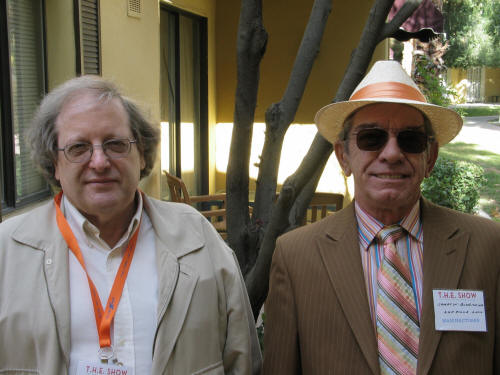 Famed producer Joe Harley and Ron Rambach have started a new record label called Music Matters. They are releasing Blue Note 45-rpm reissues, and I must say that the release that they gave me for review is positively phenomenal.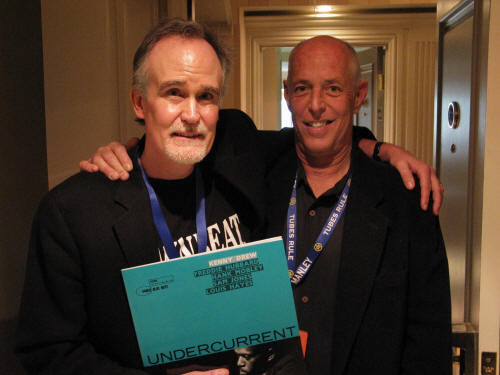 Todd and Jack Garfinkle of m.a music were selling the Best Eclectic Music in the show. Their unique label showcases music from around the world, and there is nothing else quite like it. Try them out if you're looking for new styles of well-played and well-recorded acoustic music.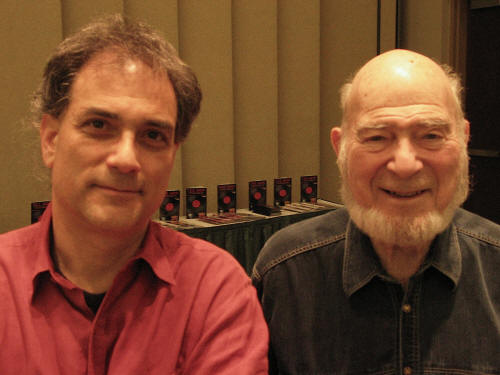 Israel Blume of Coincident Speaker Technology without a doubt had the Best Girlfriend in the show (below). Israel now sells his own line of 300B SET and 211 push-pull amplifiers. A recording I'd never heard before of Elvis Presley singing "Fever" was stunning through Israel's Pure Reference loudspeaker. This room attracted quite a crowd.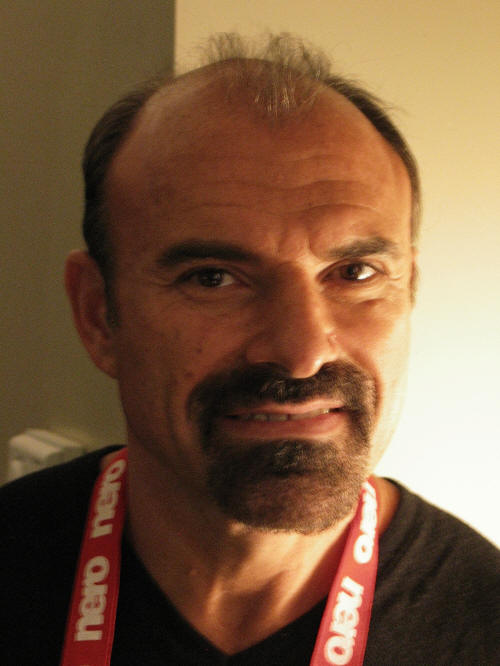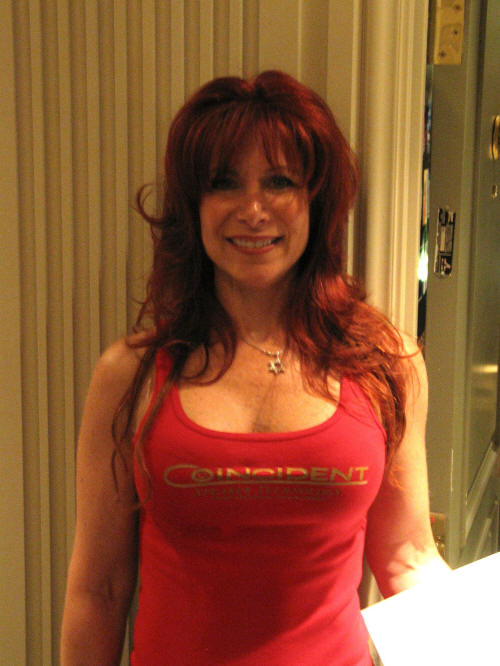 Importer Dan Meinwald, proprietor of E.A.R. USA, graced our ears with Tim deParavicini's electronics and Marten Design loudspeakers.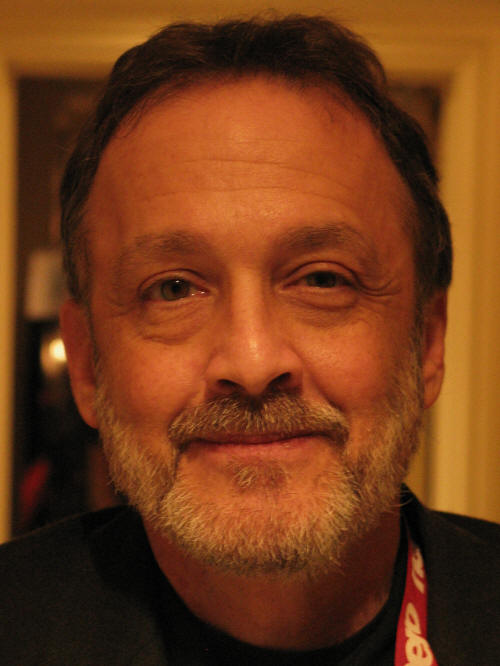 Manufacturer and dealer Alan Kafton of audioexcellenceaz, otherwise known as the Loner from Arizoner, was demonstrating his WorldPower AC product, the Power Wing.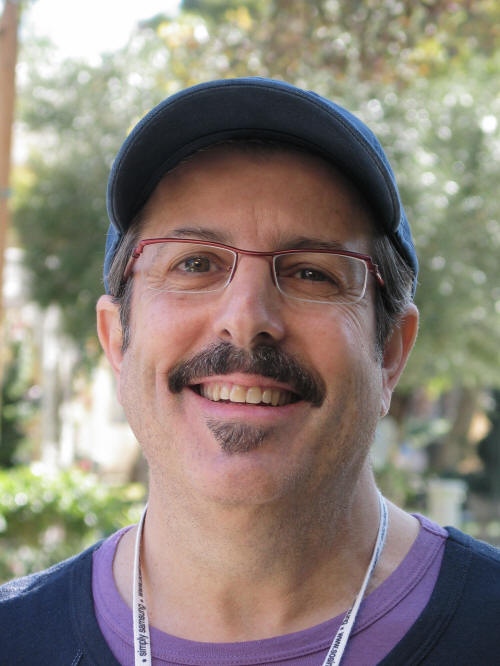 Roger Sanders of Sanders Sound Systems demonstrated the Best New Electrostats in the show. Roger invented the curved electrostatic loudspeaker panel that is used by Martin-Logan, but he now feels that this is the wrong approach. His new loudspeakers have flat panels with powered woofers, run by a 1400 Wpc solid-state amplifier. Using no room treatment, Roger's system kept bringing me back for more. But then, I've long preferred planar speakers for my personal listening.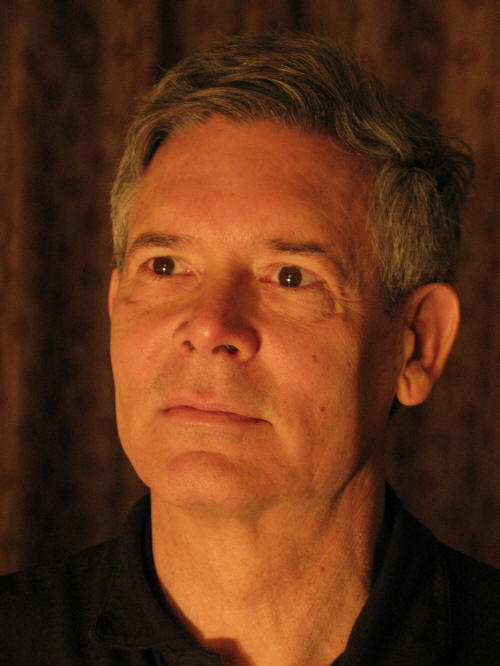 Bill Artope of Dynamic Design is definitely Plugged Into the Cable Business. His room was sounding great with the Mark & Daniel loudspeakers, which were the Best New Small Loudspeakers in the show. The Sapphire model featured a modified Heil tweeter and marble composite cabinets. They were bi-amped with 100 Wpc on the tweeters and 200 Wpc on the woofers, via Audio Zone switching amplifiers. These were very neutral and fantastic sounding speakers… definitely worth a review.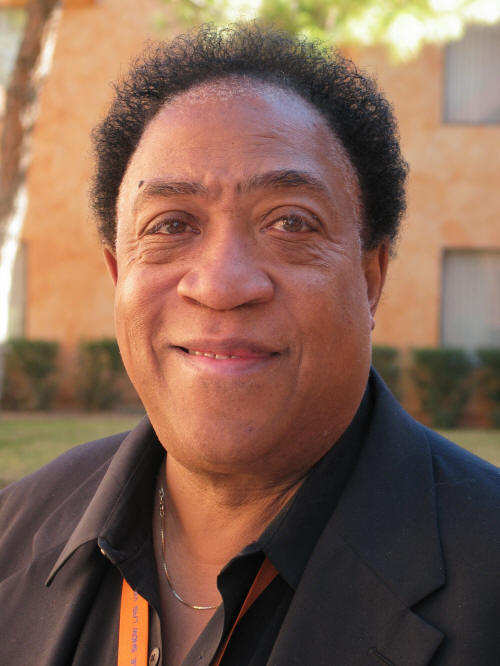 Byron Collett, formerly of AudioPrism and Red Rose Audio, was the Best Recent ex-Levinson Partner in the show ('nuff said). Best of luck to you in the future, my friend.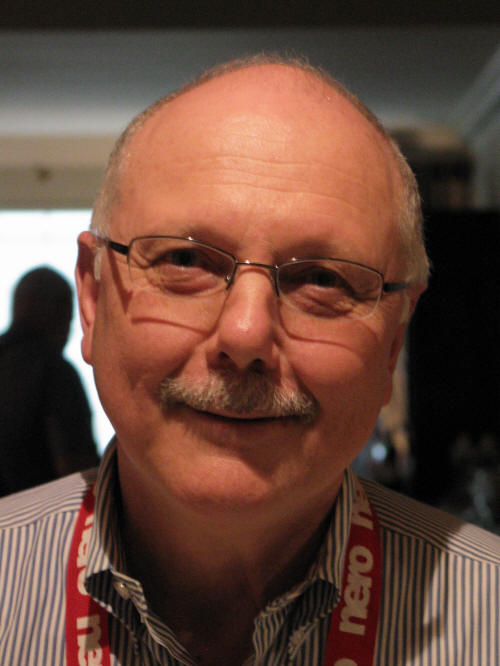 Anthony Scillia of Merrill-Scillia Research and Tri Mai of Triplanar were the Best Inheritors of Technology in the show. This is very important in this graying profession. Anthony has made major improvements to the Merrill turntable, and the MS-2 is most worthy of your consideration. Tri Mai has assumed the manufacture of the Triplanar tonearm, one of the best in the world. Such new blood is paramount to the future of this field we all love so much. Anthony (left) and Tri (right) are shown in the first photo below. In the second photo, Anthony is describing his Merrill modifications to Stan Ricker. I look forward to seeing what you guys have for us in 2009.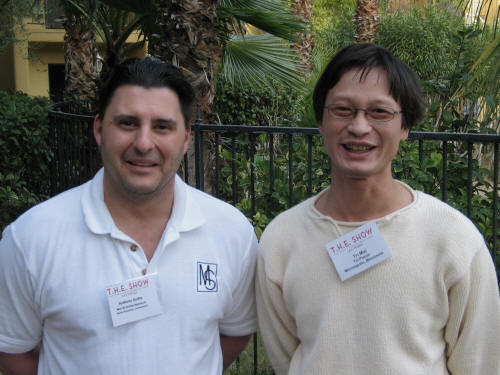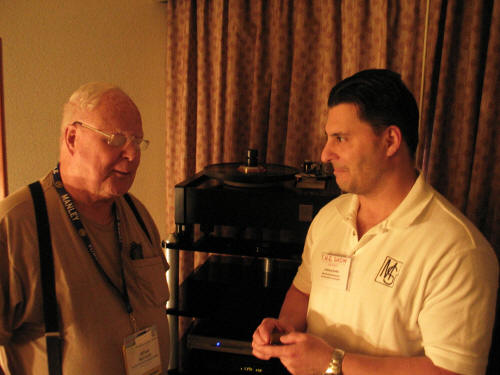 Tony Moore of Analysis Plus demonstrated a new planar magnetic loudspeaker sporting ribbon tweeters, manufactured in Greece. These really sounded gorgeous, and played to the soft spot I have for planar magnetostats.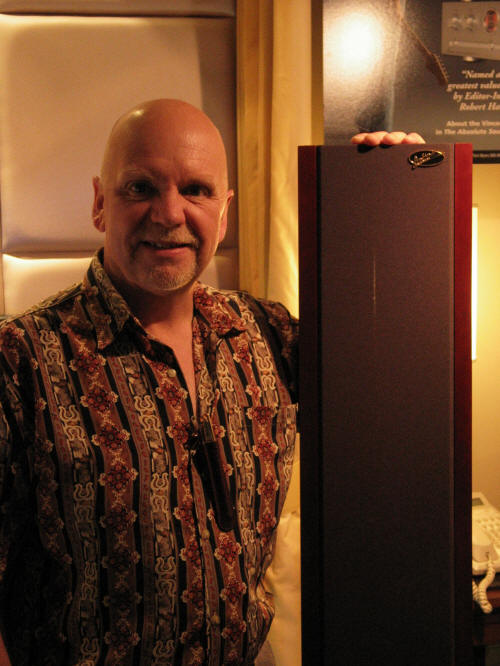 Kara Chaffee of the deHavilland Electric Amplifier Co. was once again making sweet music with her Aries GM-70 monoblocks . They were paired this year with Sonist loudspeakers. The system was wired with Cable Research Lab (formerly FIM) cables from Chip Wilson, sporting some very serious Australian connectors.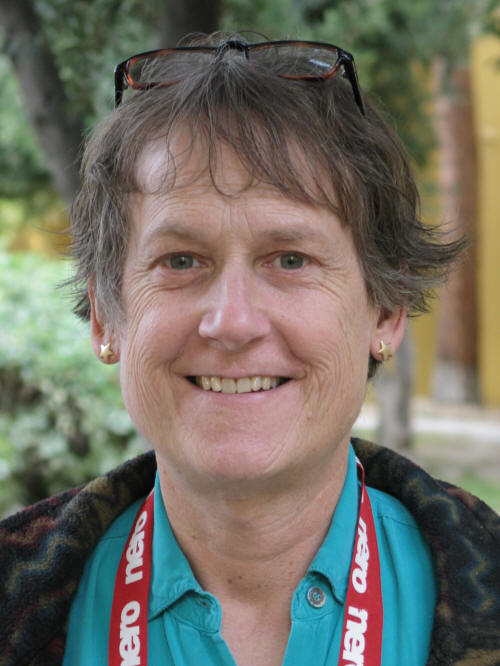 Randy Bankert of O.S.S. Services has pared down the many lines of tubed amplifiers and loudspeakers that he was carrying, and focused on the Sonist loudspeaker this year, which sounded excellent with the deHavilland electronics.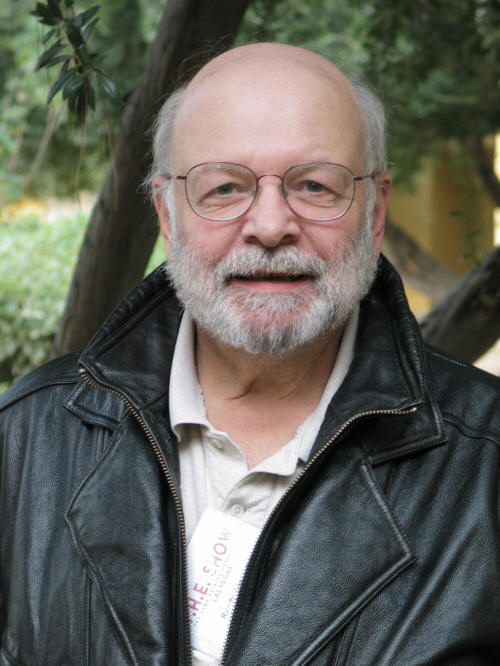 Rudiger Lansche demonstrated the Best Plasma Loudspeaker in the show. On my fave Cantate Domino, this system filled a large suite at the Alexis Park with delicate, amazing choral reproduction. This system was very dynamic, involving, and subtle, and stood out as one of the very best in the show. See below for a close-up of the glowing tweeter, which handled sibilants with ease.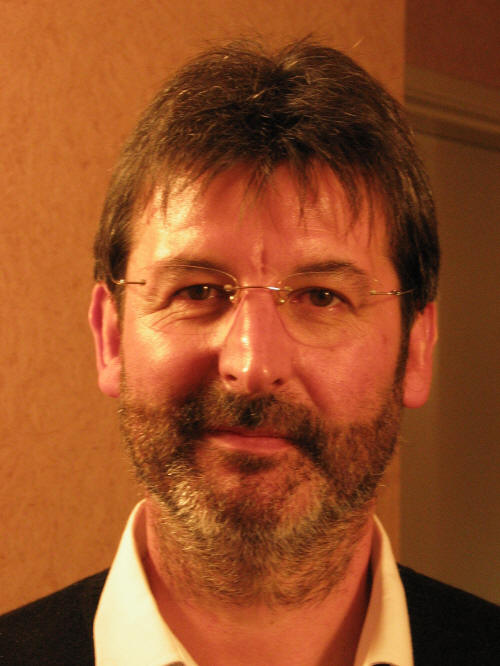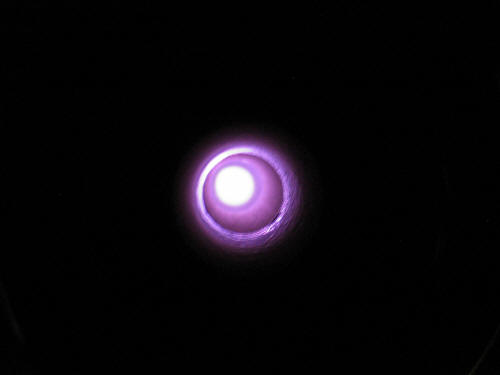 TBI was demonstrating the Boomless Bag System. Using an ipod, a class-D amplifier, and two small Diamond 1R loudspeakers on tripods, all of which fit into a bag, this system provided amazing sound-on-the-go with excellent bass from 3-inch drivers. The loudspeakers are a transmission line design with a spiral port. From what I heard, this $995 system provides an excellent solution for the transient audiophile.
Toward the end of the show, I ran into Harry Pearson of The Absolute Sound. Harry is pictured here with Stan Ricker. Talk about pioneers.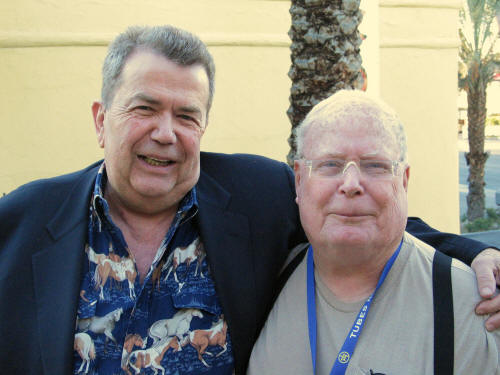 The coveted Best Tie award goes to Clark Johnsen of this very rag. Clark, the peripatetic proponent of proper polarity, was fighting the good fight again this year.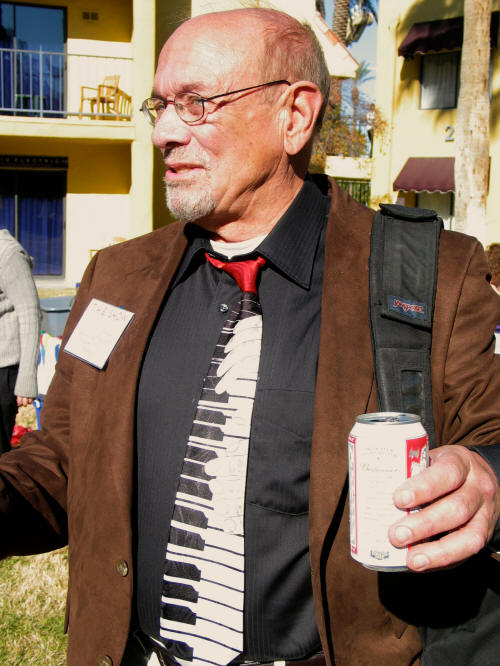 We caught up with Dave and Carol Clark, The Bright Side and the Dark Side of PFO. Carol was her usual sunny self, and Dave's dark sense of humor was in top form.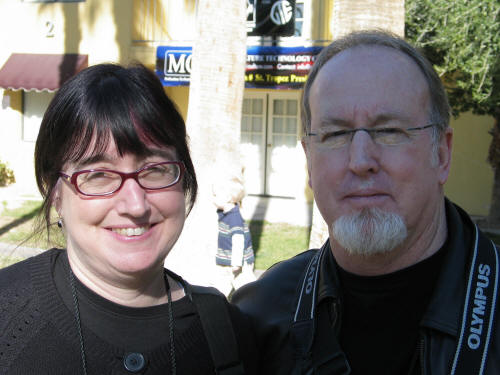 The Most Enthusiastic Audiophile in the show was Mike Tsai, pictured here with a bespectacled Stan Ricker, enjoying the sun at T.H.E. Show.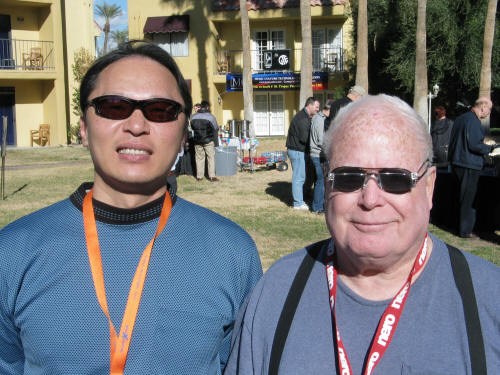 The Best Buddy in the show was Stan Ricker. Seeing these shows with Stan over these many years has been a highlight of my life. For more details on the life of this legendary mastering engineer, please see my interview at www.positive-feedback.com/Issue1/ricker1.htm.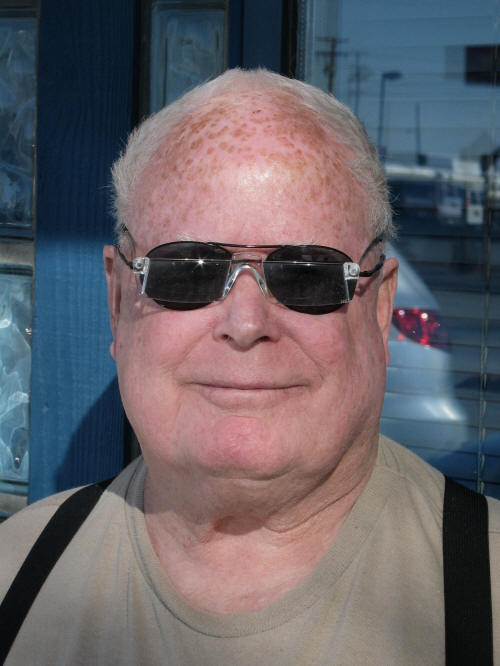 I hope this gets you in the mood for CES 2009!