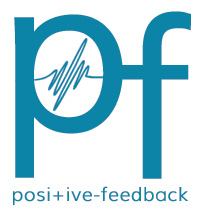 You are reading the older HTML site
Positive Feedback ISSUE
40

november/december 2008
A Bevy of Wonderful Classical Releases
by Karl Lozier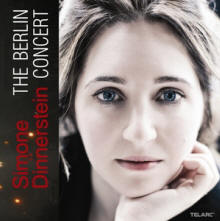 Simone Dinnerstein, The Berlin Concert. Bach, Lasser and Beethoven. Telarc CD-80715
Simone Dinnerstein is an up and coming American pianist and rather rapidly becoming famous internationally. Her debut was almost three years ago at the Recital Hall at Carnegie Hall. A little more than a year ago, Telarc released her debut CD release of Bach's Goldberg Variations to most critics' acclaim. Variation 13 is included as an encore on this recording. My guess is that any recording company that has performers that specialize in Bach's music limits appeal to the general buying public. No company, recently at least, seems to have a "star performer" in the public's eye. That is a performer, or pianist so highly thought of that his or her name on the album cover will sell the recording; no Horowitz, Rubenstein or Van Cliburn has been around or even on the horizon seemingly.
This female performer "plays into the keys" to an extent at least equal to most male pianists and with assurance and authority as needed. Overall there seems to be a bit of romanticizing Bach's music just a bit and delightfully so. It certainly could help sales of Bach's music. Lasser's Twelve Variations on a Chorale by Bach has an outgoing impression with particularly wide or great variations right up to hints of crossover jazz and is definitely delightful and entertaining contemporary music. Beethoven's Piano Sonata, Op, 111 receives a relatively straight forward no nonsense performance that should satisfy almost any Beethoven lover. Repeat listening sessions somehow make me feel that Dinnerstein seems to make Bach's music sound more closely related to Beethoven's than most performers do. The sound quality is excellent and definitely full range with presence in the middle range while capturing some ambiance. SACD would definitely be a step better, as usual, though I have had no word regarding release in that format. Definitely recommended overall and particularly noted for the fine variety of selections plus making Bach even more palatable than usual for some listeners. How lucky we are lately with a continuing abundance of truly excellent recordings and this is most definitely one of them.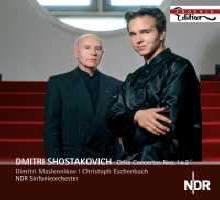 Dmitri Shostakovich, Cello Concerto No.1, Cello Concerto No.2. Cellist: Dimitri Maslennikov. Orchestra: NDR Symphony. Conductor: Christoph Eschenbach. Phoenix CD No. 128
There are stories and scenarios behind and in each of these cello concertos. Those listeners in the older generation can remember, when proded, stories about how and why Russian composers wrote certain compositons. Some were
forced to make changes to somehow meet "nationalistic goals" or please the Russian leader and/or his political party. Yes, one of the main political figures entering the scene with Shostakovich was the infamous Joseph Stalin. Shostakovich was assuredly under stress and/or strain for many years. The first concerto was written in the mid fifties and the second was about ten years later. Both concertos were dedicated to the acclaimed most famous Russian cellist (as well as conductor) Mstislav Rostropovich. I feel privileged to have heard Rostropovich play the first cello concerto by Shostakovich from the seventh row center with the London Symphony Orchestra. It was a most intense emotional performance.
As with most Russian composers, Shostakovich can turn out beautiful melodies when called for in a musical score. In these two cello concertos, there are mainly rather short melodic passages. They are often used as a foil or contrast to rather stark or intensense passages for the full orchestra. There is particularly true with the first concerto. It also contains a fourth movement instead of the three traditionally used. I personally could not seem to understand why as the additional movement is only five minutes long. The second concerto is a bit more outgoing and more easily appreciated than the first. Even so, the introductory passages in the first movement could almost have come from the first one. That changes as the overall impression changes and let some of the great instrumentation scored for the second come to fore from time to time. Here the scoring adds a second horn, timpani, snare drum, tom-tom, bass drum, whip, wood block, tambourine, xylophone and two harps! The total playing time for these added instruments is not great but though they certainly make a very noticeable difference. It is difficult to separate Shostakovich's scoring and the recording. Full rich sweeping orchestration is not to be heard here for the most part. Clarity and detail abound here. There is no harsh or grating treble passages, though that could be partly due to the quality of my playback system, particularly the SACD/ CD player. Perhaps a better choice for a beginning classical music lover would be Dvorak's very appealing and popular cello concerto and return to Shostakovich's later when looking for something new or different.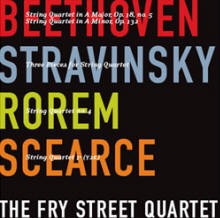 Beethoven, String Quartet, Opus 18, String Quartet, Opus 130 and Grosse Fuge, Opus 133. Performers: Fry Street Quartet. IsoMike CD/SACD Hybrid# FSQCD5
Wow, what a superb recording this is! Most living rooms or listening rooms can accommodate a traditional string quartet. That group is composed of a pair of violinists, a violist and a cellist. What is so unique and beneficial about this recording and situation for serious music lovers and even that sub group called audiophiles is rather simple. Now with a little effort an audiophile can pretty much check out his or her hearing and sound system quality. Here simply is how it can be done. First go to the real thing—yes a string quartet concert. There are literally hundred of reasonably good groups all over the United States and other countries. Only a handful are in league with the quality of musical performance offered here by the Frye Street Quartet. That is not the point, the point is that by hook, crook, first row seats or arranging to attend a rehearsal you can get to hear the instruments of a string quartet up close, really close. Commit the beautiful unique sound of life string instruments to your memory. Go straight home and put on this uniquely superb IsoMike recording by Ray Kimber. Adjust the gain/volume control of your listening system. Now compare and compare as there is almost certainly room in your listening room for a string quartet (do not entertain the idea of adding a double bass or bass drum in the future). This IsoMike release, played in the stereo SACD mode, is closer to hearing a live string quartet or any other live group in my stereo listening room than ever before. If you are unable to get the Fry Street Quartet to come to your home you can simply use this recording. It is so close to the ultimate or the real thing, a live string quartet, that I am still almost amazed. Audiophiles, if your goal is really to bring the sensation of live music to your listening room, if it does not pass the above test I say that you should stop even trying or thinking of bringing an orchestra plus grand piano into your listening room ( by way of recording that is). Here the microphone placement is not as close as you would assume.
The difference that superbly effective baffle makes shortens apparent distances. I have seen Ray Kimber's acoustic baffle system as developed in the past few years. What I am now hearing certainly takes the descriptive terminology of "experimental" out of the picture. It now simply works and yes Ray may even improve on it in the future. The unique shapes of the Isomike baffle system are designed to absorb frequencies much lower than traditional baffles and then effectively dissipate that energy by scattering it. The end result is an audible increase in revealing lower layers of extreme detail and increased sensitivity as in their promotional literature. Whether measurable or not what is typically referred to as signal to noise ratio is improved. Listening simply bears out those claims. The end result is still surprising to me and some how seems to affect the entire audible range. Transients are lightning fast and scarily real. That signature sound of bow drawn across the strings is more apparent than ever before. Just more natural or more nearly real is an easy and logical description to use.
The string quartet, Opus 18 is early Beethoven and is melodically appealing and basically entertaining music. It is easy to appreciate. The Opus l30 with the added Grosse Fuge is a very different composition." This is the Beethoven that "battles with the gods". The Fry Street Quartet is at least partly responsible for the great music heard on this release. It can be compared to the sensations created by a fine performance of one of Beethoven's powerful symphonies.
The string quartet, particularly the cello, can create surprising almost palpable response near the bottom of its range and would usually be referred to as the mid-bass or upper mid-bass range. Here, you can almost hear the live performance by the Fry Street Quartet in your own listening room. If your sound system is as good as you think it is, all you have to do is obtain a copy of this beautiful natural sounding recording, and use a truly fine SACD player. Even if asked, Ray does not actively promote the use of his fine Kimber Select Series of cables for ultimate results, though that is what I used. Very highly recommended this is very possibly the best commercial recording I have ever heard. Talking to Ray about it elicited comments such as how a number of things fell neatly in place and all turned out just as planned and hoped for. Perfect for we listeners.
Note: This and other IsoMike recordings contain CD stereo, SACD stereo, and SACD surround formats. The SACD layer does not contain a separate center channel nor a "point one" subwoofer channel. That is also true of some of the earlier PentaTone surround SACD releases as they were originally recorded for the earlier "Quadraphonics" releases for Phillips that were not released. Then they became the early foundation for the PentaTone label brought to life by the former Phillip's engineers. If that results in a "hole in the middle effect", slightly angled in (toe-in) for your left and right loudspeakers or moved physically closer might be needed.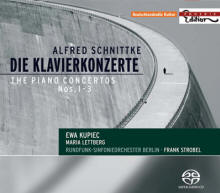 Alfred Schnittke. Piano Concertos: 1) With Orchestra, 2) With String Orchestra, 3) Four Hands and Chamber Orchestra. Pianists: Ewa Kupiec and Maria Lettberg. Orchestra: Radio Symphony of Berlin. Conductor: Frank Strobel. Phoenix SACD/CD Hybrid No. 103
It would seem logical to assume that the three concertos would each have very different sound qualities overall. The first listed concerto has a large symphonic orchestra as accompaniment. The second listed one has the piano accompanied by the much smaller forces of a string orchestra. Lastly the third concerto by Schnittke, has potentially more "piano sound" with four hands (the addition of Maria Lettberg listed above) though the orchestral size has shrunk to chamber music proportions. Very surprisingly at times, the overall sound qualities and surrounding atmospheric qualities come close to being almost interchangeable.
Traditionally Schnittke is more famous for compositions featuring the violin than piano. Not being as familiar as I should be with his many compositions that fact seemed very surprising to me as these piano concertos seemed to be outstanding works and almost immediately appealing. There certainly are many contemporary touches or hints and I find much Romantic period melodic beauty here. These concertos should be heard by all that would like to hear or investigate beyond the most often performed compositions. I must confess to having become very enamored of this quite beautiful, off the beaten track recording. I have to mention in some detail the slightly different and very outstanding sound quality. Let me make it perfectly clear that the audio quality presents a beautifully clear and finely detailed sound quality and should be highly prized by nearly all audiophiles. It may not be nearly so prized by many music lovers or concert goers. Why the distinction you may ask? Simply the fact that most concert goers have not heard sound quality of this nature in the concert hall. Unless, the listeners are used to listening in a relatively moderately sized hall and are seated near the center of the hall, right to left that is. The other necessary parameter is that the listening seat be no further back at most, than the second or third row! This is a superb SACD recording, listening in stereo mode, reveals all (in my opinion) surround mode not necessary and an absolute gem of a recording meant to replicate an extremely close listening seat! Concert goers can rightly claim a certain lack of ambience though. That said, an absolute top recommendation must be awarded.